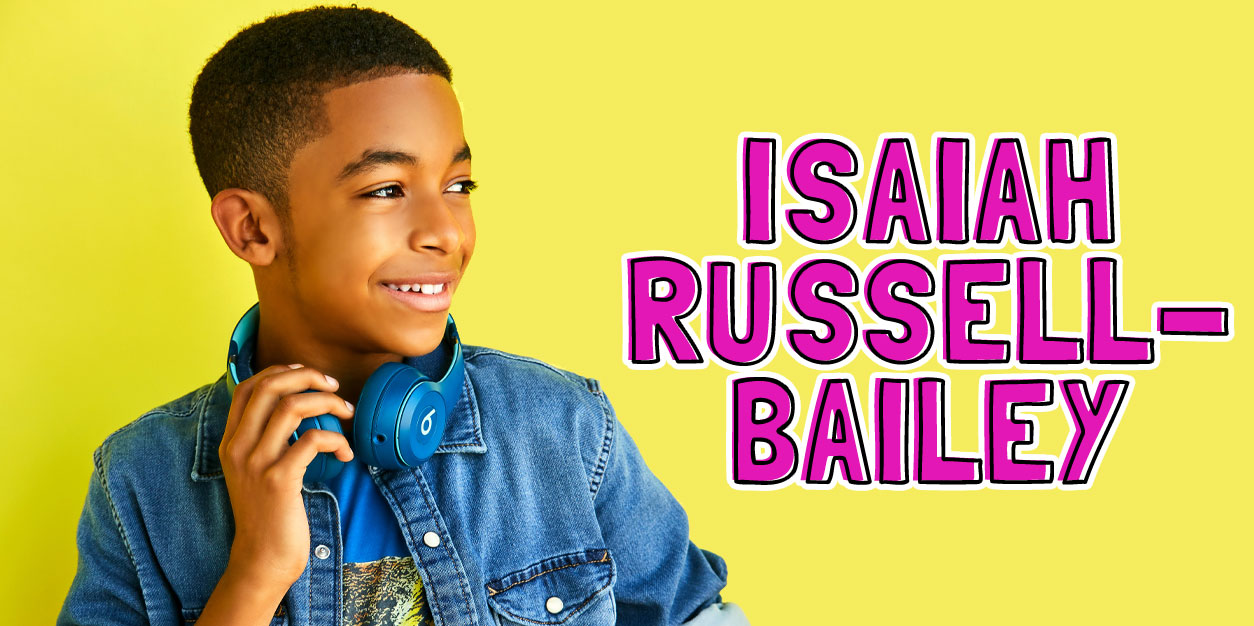 Isaiah Russell-Bailey on Family Reunion and His Inspiring Goal for the Future
Isaiah Russell-Bailey stars as Shaka on the new Netflix series, Family Reunion. He's the oldest son in the family who has a bit of a mischievous streak and a love for pulling pranks. In real life, Isaiah is also a bit of a prankster who often pranks his Family Reunion co-stars!
Isaiah's talents aren't just limited to acting. He is passionate about parkour and tricking and even studied at the iconic JAM Studio. Isaiah also has a love of break dancing and art.
Get to know Isaiah as he chats about what life is like on the Family Reunion set, the advice he received from Raven-Symoné, and why he aspires to be like Michael B. Jordan!
Get to Know Isaiah Russell-Bailey: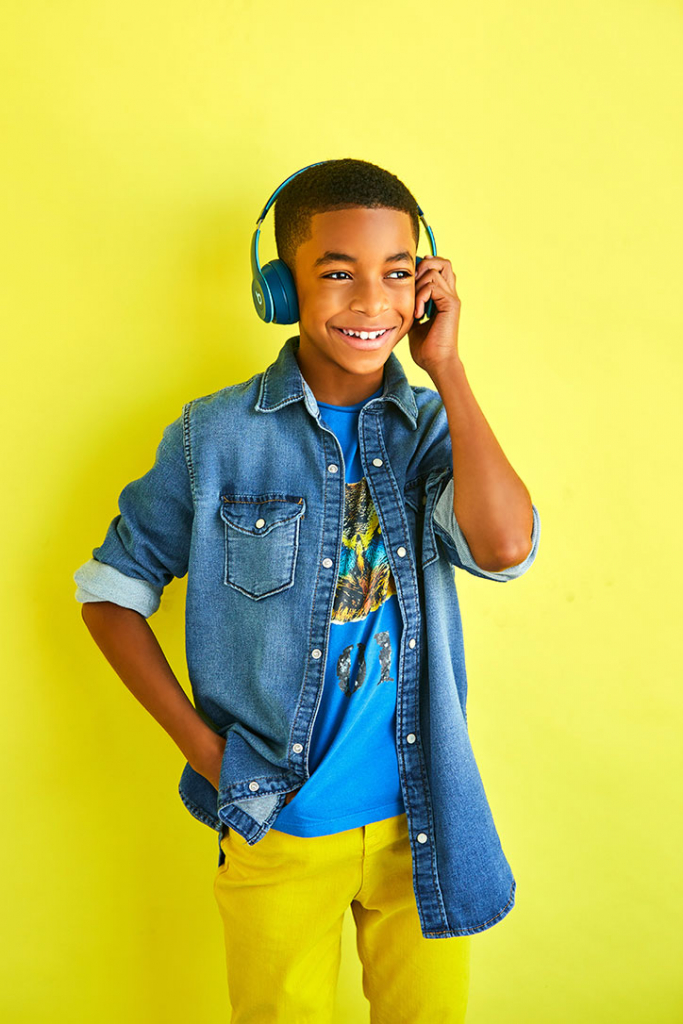 You star as Shaka on the new Netflix series, Family Reunion. What do you love most about working on this fantastic new show?

ISAIAH RUSSELL-BAILEY: Honestly, I love working with the entire cast and crew. This show is so special because we have a good time on set and off. We really are like family!
What's the vibe like on set? Do you have any favorite moments from filming?

ISAIAH: The vibe on set is always hilarious. We're all pretty goofy, so you know that there will be jokes between us.

I have a lot of favorite moments. Working with Charlie Wilson was epic! His episode was one of my favorites to film because he was awesome to work with. Also, Netflix allowed me to do my own stunts for Family Reunion. That was pretty exciting for me because I love Parkour and Tricking.
Tell us a little about your character, Shaka. Do you share any similarities with him?

ISAIAH: My character Shaka is the oldest son in the McKellan family. He is smart, mischievous, kindhearted, loves food, and he's always pranking his siblings. Shaka also loves sneakers and video games!

I am similar to my character because we are both smart, and I'm a big sneaker geek too. I also like to prank my friends. On set, I loved pranking Loretta.
You also appeared on Raven's Home! What was it like filming with the Raven's Home crew?

ISAIAH: I loved filming Raven's Home! The cast was so nice and I had lots of fun working with them. During my breaks Jason Maybaum, Issac Ryan Brown, and I would play laser tag.

My favorite moment by far is when Raven told me I was funny. When a legend like Raven-Symoné tells you that, you know you're doing something right.
We hear Raven-Symoné shared some really special advice with you as well. What did she have to say?

ISAIAH: Raven pushes all the actors on set. In rehearsal she reminds you that even though you're a child, it's important to always have great work ethic and be prepared.
What is something your fans would be surprised to learn about you?

ISAIAH: My fans would be surprised to know that I'm shy. I like to keep to myself. Sometimes I get nervous when fans approach me, because I'm still getting use to being recognized.
Who inspires you most?

ISAIAH: My mom inspires me the most, because she is an amazing actor and dancer. She teaches me a lot about the business and she's always there for me.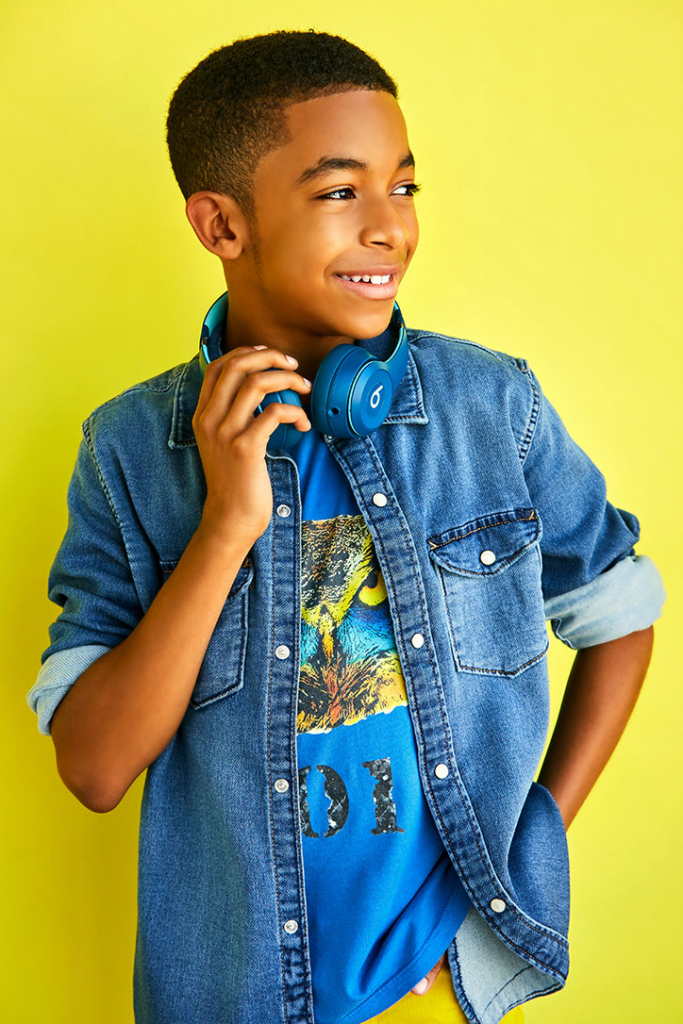 What is your biggest goal for the future?

ISAIAH: I want to create my own projects. I look up to Michael B. Jordan because I love how he is creating projects that show more diversity. He's using his platform to change the industry. That's my goal for the future!
How do you make a positive impact?

ISAIAH: A lot of people use social media as a way to make a positive impact. I don't have a cell phone, so I focus more on making a personal impact. I use to think you needed lots of money to make a difference, but my mom always reminds me that its about what you do daily when you interact with others.

I like to serve food to the homeless and give clothes to shelters. My mom also challenges me to do a good deed a day. Recently, I surprised someone on the street by giving them a pair of sneakers. It felt good to see the smile on their face. You never feel bad when you give!
Do you have any advice you'd like to share with your fans?

ISAIAH: If you have a dream or goal, never give up! Not everyone will believe in you, and that's fine. What's most important, is that you believe in yourself.

When I was in fifth grade, I told my teacher I wanted to act and she made fun of me. If I would have listened to her, I would have never decided to get into the business. You have to trust what's in your heart and go for it. It's not always going to be easy, but it will be worth it!
Now that you're in the know about all things Isaiah, check out our Shimmering Star Spotlight on his Family Reunion co-star, Talia Jackson!