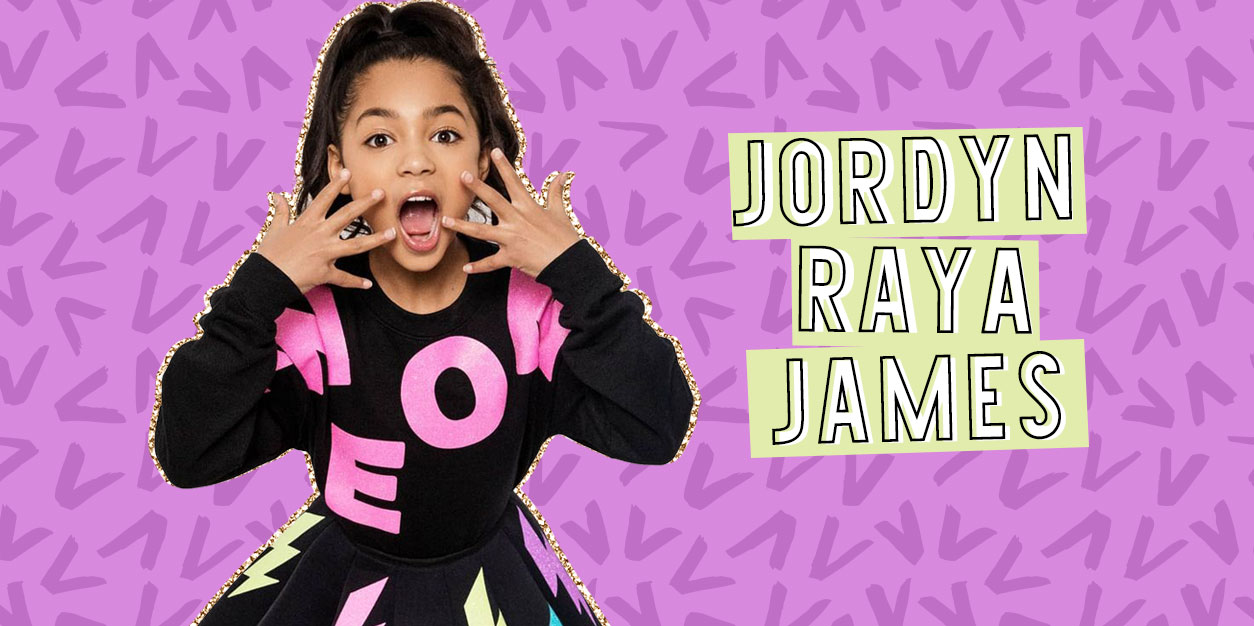 Jordyn Raya James Dishes on her Family Reunion Character and her Travel Dreams
Family Reunion is BACK, which means we're in for even more heartwarming family moments and lots of LOL-worthy antics from the McKellan family, including our fav – Ami, played by the amazing Jordyn Raya James.
Ami may be the youngest member of the family, but she manages to steal every scene she's in! She's sunny, sassy, and brings such a fun vibe to the show. We love this amazing family series because it always manages to bring the feels and the laughs as this big city family settles into their new life in the South while weaving in real issues that families face today – including death, financial insecurity, and racial injustice. It's the perfect show to watch along with your own family to help spark important conversations at home or just have a relaxing night on the couch together.
When she's not busy on set bonding with the Family Reunion cast, Jordyn loves playing video games, writing songs and stories, and spending time with her dogs Gizmo and Heatwave! She is also extremely passionate about helping the homeless community in Los Angeles and dreams of one day starting her own non-profit organization to help give back to those in need.
Get to know Jordyn Raya James as she dishes on playing Ami, the places she'd most love to travel, and more!
Get to Know Jordyn Raya James: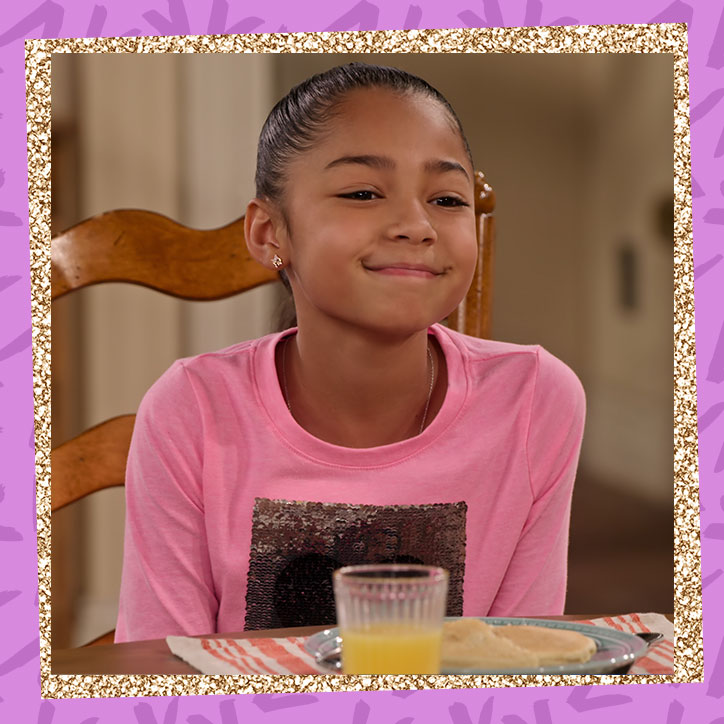 Season 2 of Family Reunion finally hit Netflix earlier this month! What can fans expect from the McKellan fam this season?

JORDYN RAYA JAMES: Lots of family bonding and unique episodes!
What are three words you'd use to describe Ami? Are you anything like your character?

JORDYN: Clever, old soul, and fun! I'm a lot like my character, except I don't have siblings. But, one major thing we share, is a love for ice cream! A lot of people love ice cream, but we major, major love ice cream!
We saw you sporting a Marvel tee on your Insta – who are some of your fav Marvel heroes?

JORDYN: My favorite Marvel heroes are Captain America and Captain Marvel. They are both captains and are really cool. I like that Captain Marvel features a strong female character!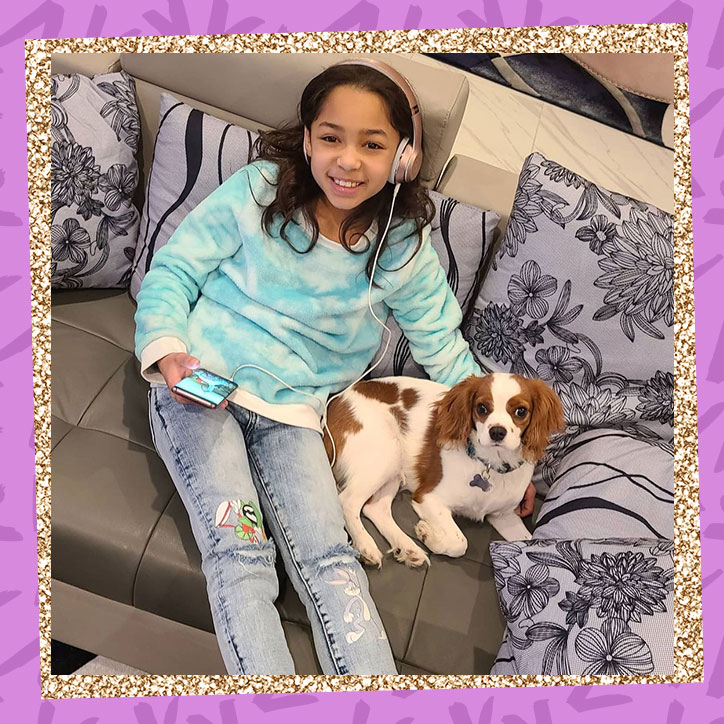 What would your fans be surprised to learn about you?

JORDYN: I don't know if they already know this but I have two dogs. One is named Gizmo, and has his own Instagram. My other dog, Heatwave, does not, but he likes to bark a lot.

Also, I do not like to wear dresses.
Where is somewhere you dream of traveling?

JORDYN: Japan or Korea. Japan because it has a lot of interesting things, like cherry blossoms, and other things you can't see anywhere else. I would also like to go to Korea because that is where my family is from and I am half Korean.
What is your favorite way to relax after a long day?

JORDYN: Play video games or watch tv or I just lay in my bed – especially if the blankets are cold. Then it's really comfy and helps you fall asleep.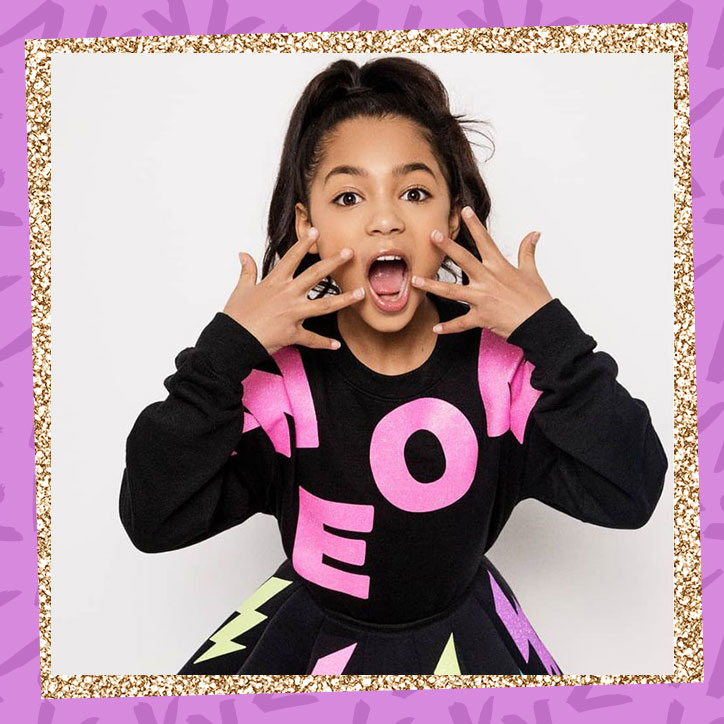 What is something you're hoping to accomplish in the future?

JORDYN: My current goal is to be better at math. I have been gaining some skills, because with COVID we have been doing a lot more math in school and I have been practicing a lot.
Do you have any advice you'd like to share with your fans?

JORDYN: Be great at whatever you want. Be whoever you want to be!
Want to get to know even more of your favorite Netflix stars? Click here!