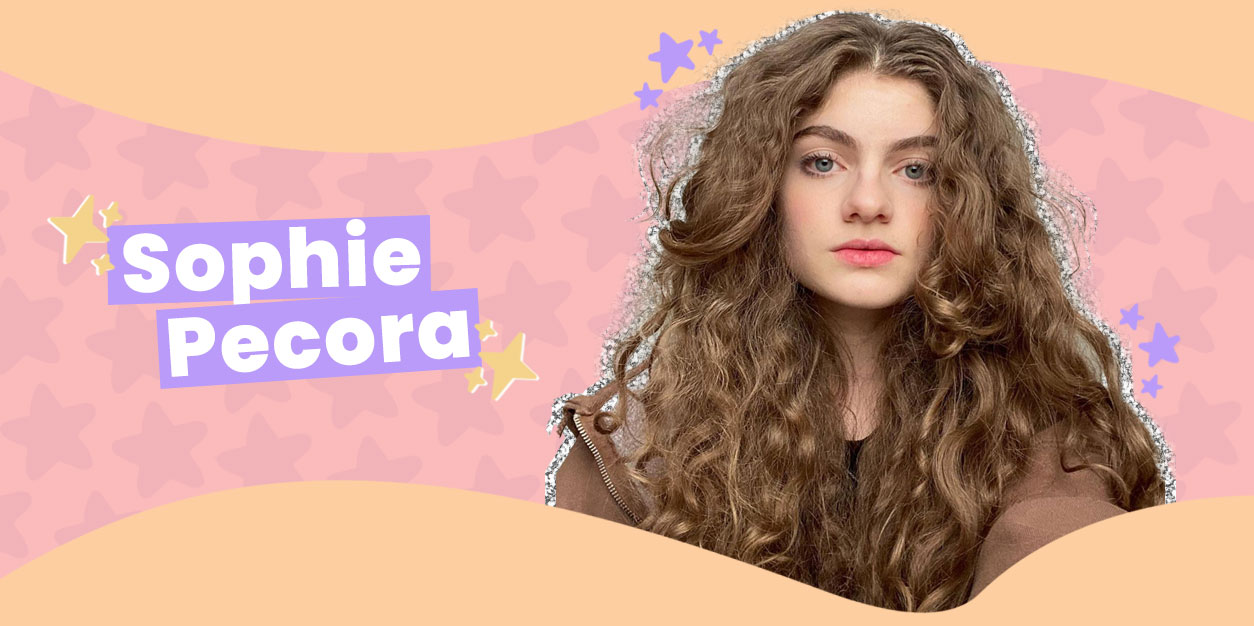 Shimmering Star Spotlight: Sophie Pecora
Each month YAYOMG! selects a Shimmering Star to spotlight. Follow along as we shine a light on girls who represent kindness, positivity, empowerment, philanthropy, drive, and confidence. They're sure to inspire you!
April has arrived and along with sunny spring vibes, it also brings our newest Shimmering Star! This month we're shining a light on Sophie Pecora, a singer-songwriter who's passionate about turning her feelings into art.
Sophie has been making music since she was just 9 years old and even wowed the judges on America's Got Talent back in 2019 with her authenticity and heartfelt performance of her song, Misfit. Now at 17, she's on the verge of releasing her second EP, Wildflower, filled with songs that truly capture teen life.
Music is both Sophie's creative outlet and therapy, as she channels her emotions into her songs, penning lyrics about anxiety, vulnerability, and other relatable feels. Through her honest experiences, poetic rhythm, and unique flair, Sophie is able to connect with her fans, reminding them that they aren't alone.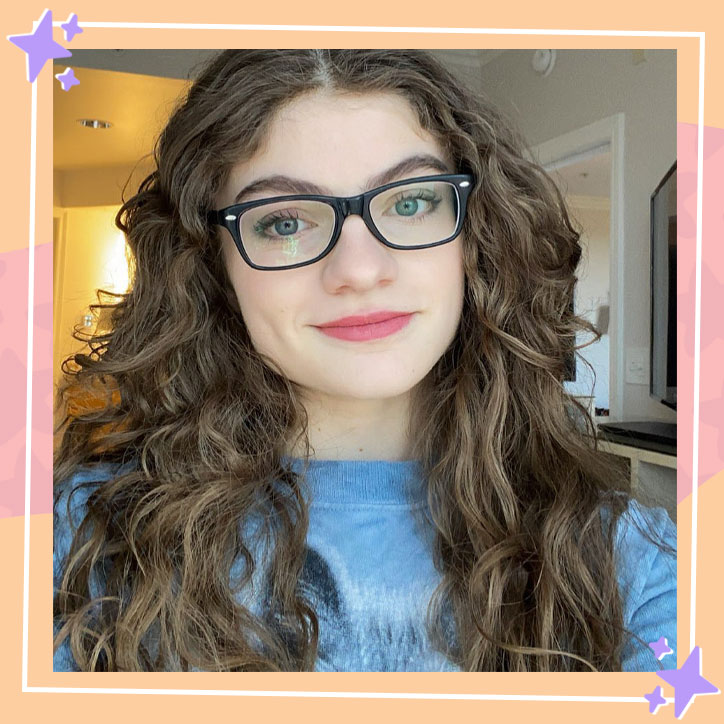 Even though her songs sometimes touch on difficult topics, Sophie keeps an optimistic outlook. She shared, "I'm just really grateful for the path I'm on and my family's support. I wish everyone happier days and kindness in their lives. We've had a tough year with the COVID pandemic and there's been a lot of suffering in the world. There are brighter days ahead!"
Get to know Sophie Pecora as she opens up about her new song, Keeping Everything Inside, using her music to inspire others, and her biggest dream for her career!
Get to Know Sophie Pecora: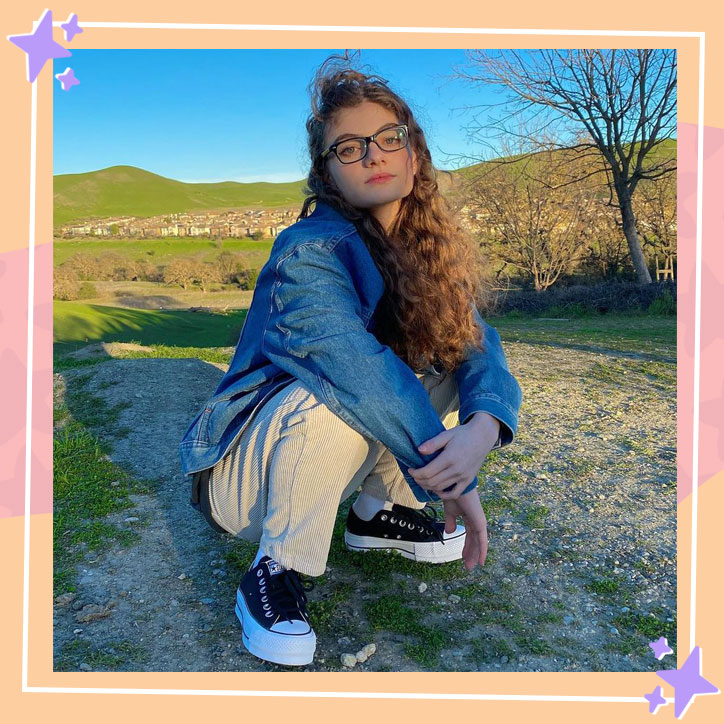 Tell us a little bit about YOU!

SOPHIE PECORA: I love my cat, Charlie. I also love baking! Specifically chocolate chip cookies. My favorite dessert is Tiramisu. It's Italian. Italian food is the best. I also like to skateboard!
Your new song, Keeping Everything Inside, releases later this month! What can you share about the inspiration behind the song?

SOPHIE: The idea for this song originated from the feelings of being an introvert. I'm an introvert, and the song is describing someone who is quiet and keeps what they are feeling and thinking inside. I remember at school and other places with people I always felt like I was the only quiet one and everyone was super outgoing and fun. I felt like I should be that way, too.

I think this is something a lot of people can relate to, and I hope this song provides people comfort that they are understood, but also I hope they can realize that they are perfect the way they are and they don't have to be anybody but themselves. Aside from introverts, anyone who struggles to tell people how they feel may be able to enjoy this song because the main point is describing how it feels to keep everything inside.
Your songs are super relatable and often inspired by your life. How do you transform your feelings and experiences into a song?

SOPHIE: I just sit down and write whatever is on my mind. I don't worry about anything rhyming or flowing perfectly into a song at first because I think it's important to just get the authentic feelings out into words, and then go back and polish it into a finished song.
You've been performing music in some form since you were very young. What is the most valuable thing you've learned from songwriting and expressing yourself through music?

SOPHIE: I've learned how important and special it is to have a creative outlet. Any time I'm feeling weird or bad, I write music about it, and it's always an amazing feeling when I finish writing. I feel so much better.

It's also awesome that these feelings can turn into an art piece that can inspire so many others when I post the music online. Creativity is so powerful and beautiful!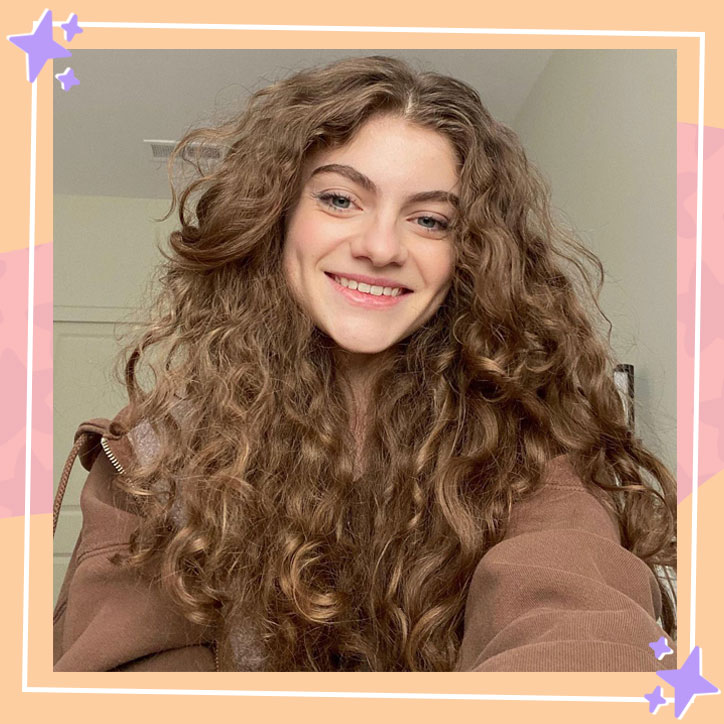 How do you shine bright?

SOPHIE: I shine bright by using my gift of music and songwriting to bring joy, hope, and inspiration into other people's lives. Right now it's mostly online that I get to share my music, and it's awesome that I can reach so many people and make people's days even a little bit brighter.

I have also worked with a non-profit called Teen Esteem in Danville, CA. They do great work supporting teens and their families. I advocate for mental health in general, and the common thread in the songs I write is a message of hope for anyone struggling.
The women who inspire me are…

SOPHIE: My mom. She's taught me everything I know and she has always encouraged me to do what I love and to believe in myself. She is an incredible writer herself and writes about deep subjects. I love to do this with my songs too. There's so much more to say!
I am most passionate about…

SOPHIE: Music. I've been singing and playing instruments and listening to music for as long as I can remember.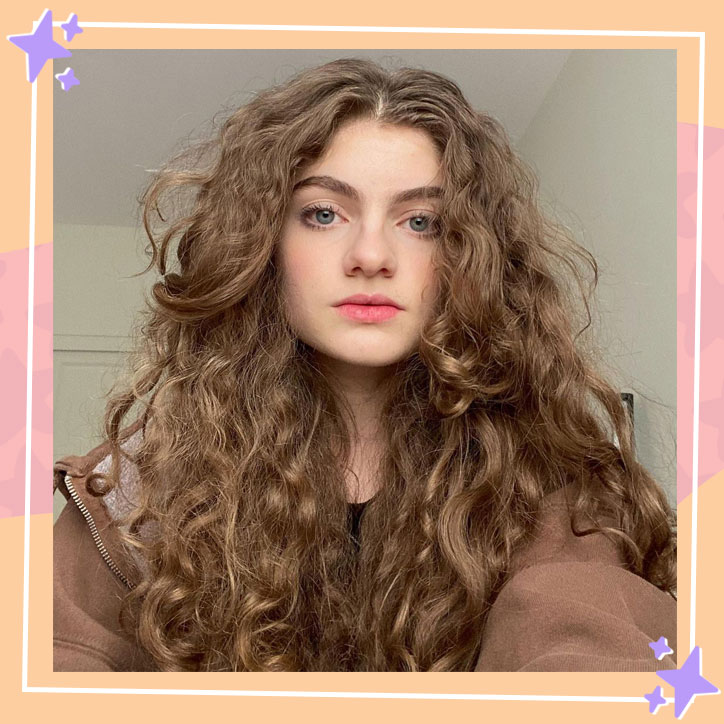 I feel most confident when…

SOPHIE: I write a new song. It's such a great feeling when a song flows out of me!
My biggest dream is…

SOPHIE: To have a music career where I write songs that inspire and bring hope and positivity into the world. I want to go on my own tour and also perform with other artists. I want to spend most days in the studio creating music and always trying new things and experimenting with new styles.

I want to constantly be learning and growing musically and in life and that includes learning from other artists and working with them.
The advice I want to share with other girls…

SOPHIE: Whatever makes your soul happy, do that. No matter what anybody has to say about it. If you truly love something and are passionate about it, that is amazing and can turn into something incredible that could really make an impact on the world. Follow your heart and be kind to everyone!
Want to get to know our other amazing Shimmering Stars like Malia Baker from The Baby-Sitters Club and Madison Reyes from Julie and the Phantoms? Click here!