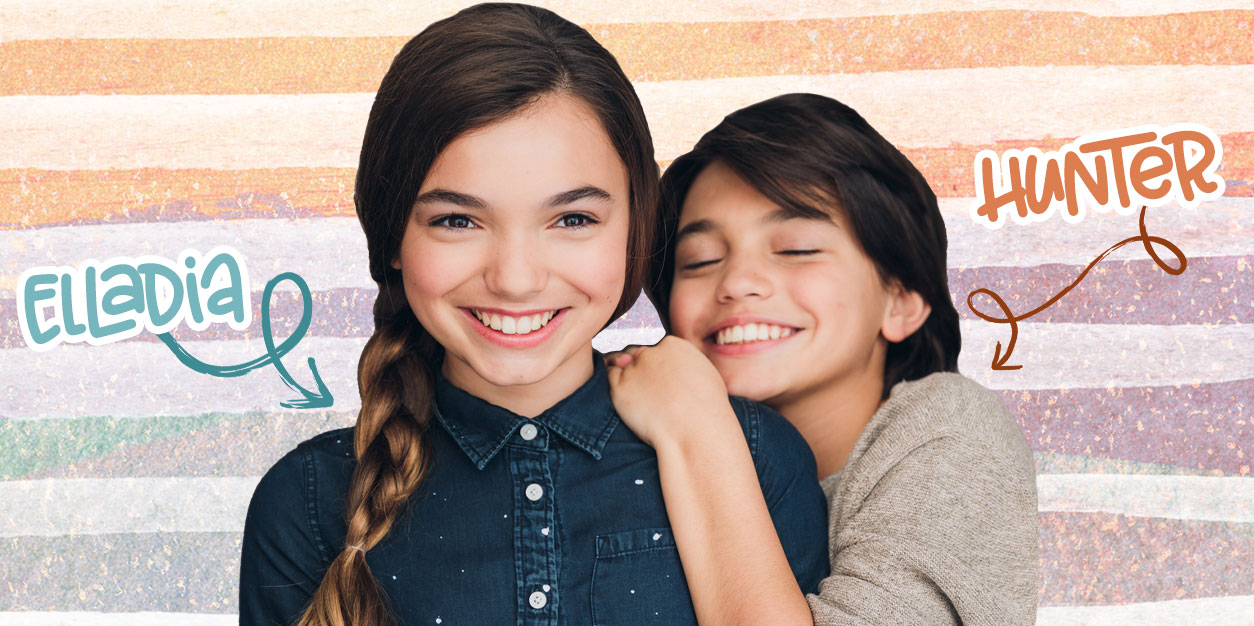 Hunter and Elladia Jones Dish on Summer Fun and Future Goals
Hunter and Elladia Jones are seriously talented siblings! They have been acting and modeling for most of their lives and have appeared in dozens of print ads, commercials, and popular tv series.
When they aren't busy with new projects, Hunter and Elladia are your pretty ordinary brother and sister. They love spending time with their family, their adorable dogs Paris and Rome, and even though they sometimes fight, they always celebrate each other's successes.
We caught up with Hunter about what it was like to work on the final season of Gotham, and Elladia shares her journey with Type 1 Diabetes.
Get to Know Hunter and Elladia Jones: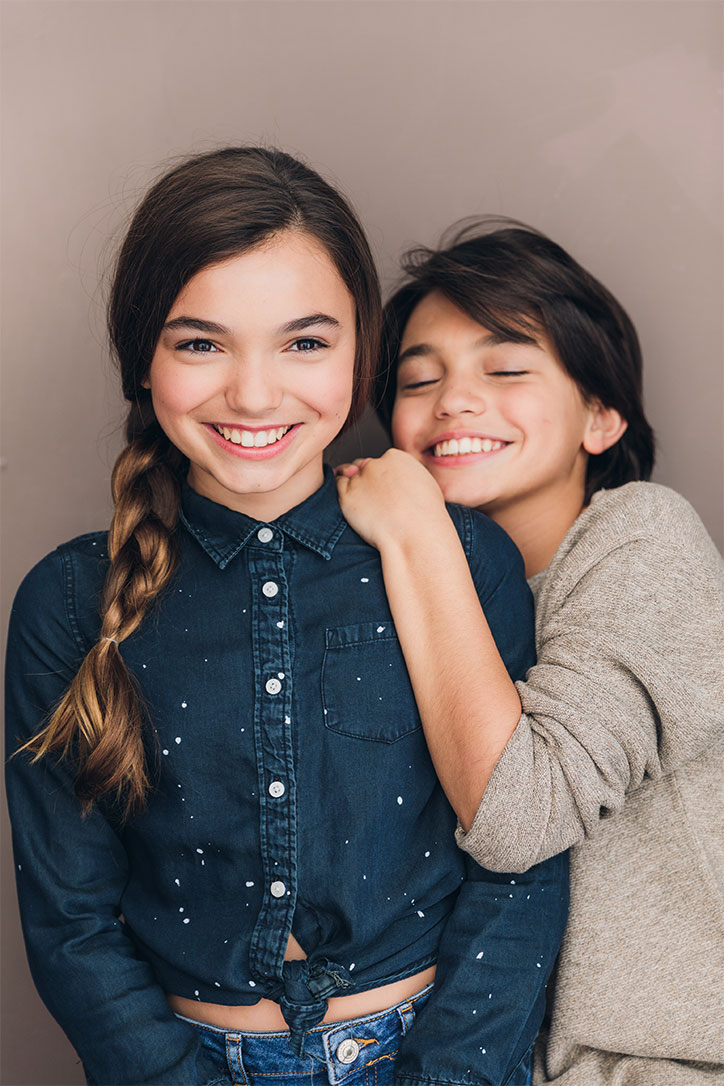 Tell us a little about yourselves and how you first discovered your love for acting and modeling.

ELLADIA JONES: Well, I am the older sister and I love to act, model, cook, travel – you name it! I was always a big personality when I was little, and my Mom had actually done modeling and acting before and thought I would enjoy it too. She sent in my photos, I got my first agent, and she was right, this is something I absolutely love doing and can't imagine myself ever not doing it!

It is always the best feeling when you work hard on set and then see your photos in stores or your commercials on television, and I love that even today people still see my commercial for Tide and love it just as much as when it first started airing, it's amazing!

HUNTER JONES: My mom submitted my pictures, and I got my first agent, she thought that I would enjoy doing it too, like my sister. At first, I did a lot of modeling and commercial work, and when I started to work on television shows it only made my love for the industry and this craft grow even more. While it is work, it doesn't really feel like work because I am always having so much fun, learning new things, and getting to meet all kinds of interesting people.
Hunter, you starred on the hit FOX series, Gotham. What was it like getting a chance to work within the legendary Batman universe?

HUNTER: Honestly, it was one of the coolest things ever! I always loved playing with Batman figurines and being a superhero and to get to work on a series that is set around the creation of Batman and that whole universe was one of the best experiences I have ever had. To be able to work on the final season with everyone is something I will always remember, and I will never forget just how kind and down to earth everyone was. They always made sure I felt welcome and part of the team and I will always be grateful for that.
If you could assemble a team of superheroes, who would you want in your squad?

NOT SURE WHO: That is a hard choice. I definitely would have to say Supergirl because she is just awesome and I love how she's strong and generous, especially when facing conflicts. I'd like to think of myself the same. I'd also love to have The Flash since, well, how could you not include him?! Then my third choice would have to be Wonder Woman because her strength and power is something you definitely need in your squad!
Which 3 words would you use to describe each other?

ELLADIA: I would have to say funny, caring and kind. Hunter always makes me laugh with his jokes and the things he does, and he honestly is the best brother a sister could ask for. Although we fight like every set of siblings do, he cares about me and always wants to make sure I am happy and okay.

HUNTER: For Ell, I would have to say that she is passionate, inspirational and strong. She puts her all into everything she does and really inspires people to enjoy life and be happy. She also supports me through everything I do, and helps to encourage me to try harder, and do my best.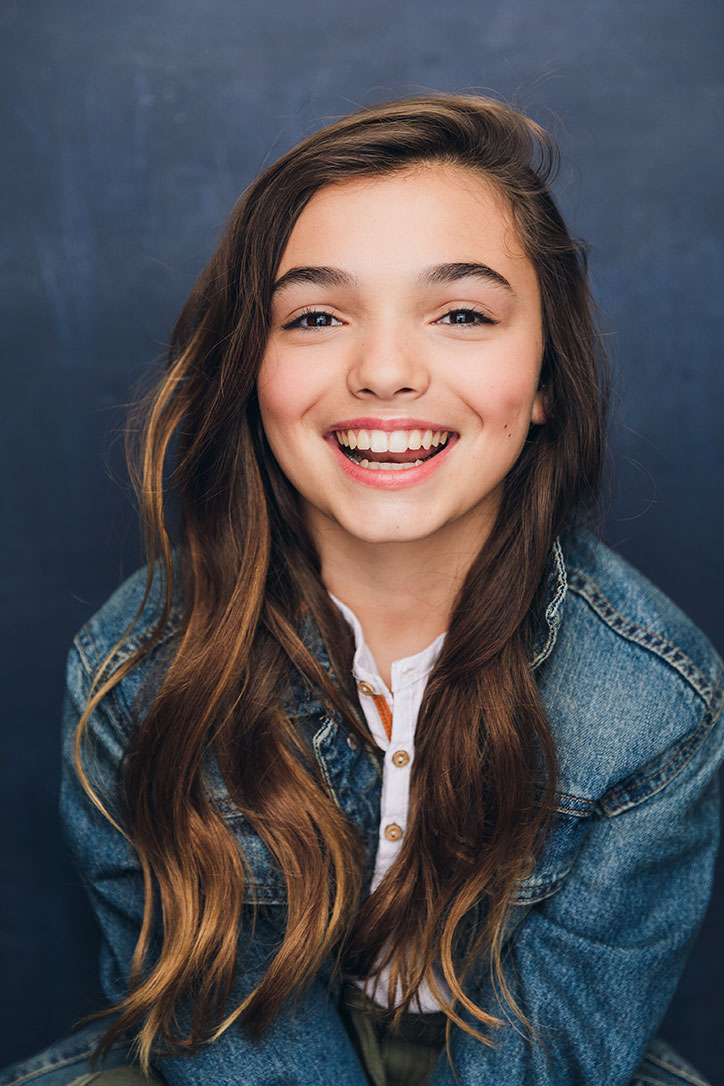 Elladia, you are an ambassador for Beyond Type 1 – tell us a little bit about why this cause is so close to your heart.

ELLADIA: When I was 8 years old, I was diagnosed with Type 1 Diabetes. I know first hand what it is like for young people to have their lives changed and the struggles, whether it be the daily medical aspects or the personal aspects, especially at school when the other kids don't understand. I've been through a lot of adversity, but I feel like it's only made me stronger! Type 1 Diabetes is uncurable and I am insulin-dependent for life. There is no cure yet! I'm hopeful with Beyond Type 1 and Nick Jonas, we can change that!

I want kids to know that Type 1 Diabetes isn't a label, it isn't a sentence, it is part of our lifestyle, but it doesn't hold us back from being able to do what we want to do. I still do everything I enjoy, I still eat what I enjoy, but I am also aware – I know what I need to do to be healthy and take care of myself. I also want to educate people, both youth and adults, because not everyone understands what a typical day is like for those of us with Type 1, and people don't always know what is a fact and what is a myth.

I want them to know the truth, and make sure that not only myself but other children don't have to live with this in a world where people don't know the reality and where they treat us unkindly and make jokes. Type 1 isn't a lifestyle choice, and I didn't do anything to get it. Eating sugar didn't cause it, in fact, sugar is what saves my life every day when my blood sugar levels are low! I'm like any other teen I just happen to also be diabetic.
How do you support each other as siblings?

ELLADIA: I think the main thing is that we are always happy for each other no matter what. Whether it's that one of us booked a job, or something sports or school related, we encourage each other and cheer each other on for all of our successes. We also help each other feel better when things don't go like we hoped.

HUNTER: We give each other advice, like Ell may have some advice for me when preparing for an audition or I might for her, or she may have an idea of what I should do with my homework because she's already studied this and wants to help me. I think that's the best way we can support each other. We want to because we care about how happy the other is.
What are three things you can't live without?

ELLADIA: I can't live without my babies Paris and Rome because I love them. Definitely family and insulin, of course, because I'm insulin dependent and it saves my life every single moment of the day.

HUNTER: For sure Xbox and Fortnite! You definitely need family to help and guide you and pets are important because they give you unconditional love.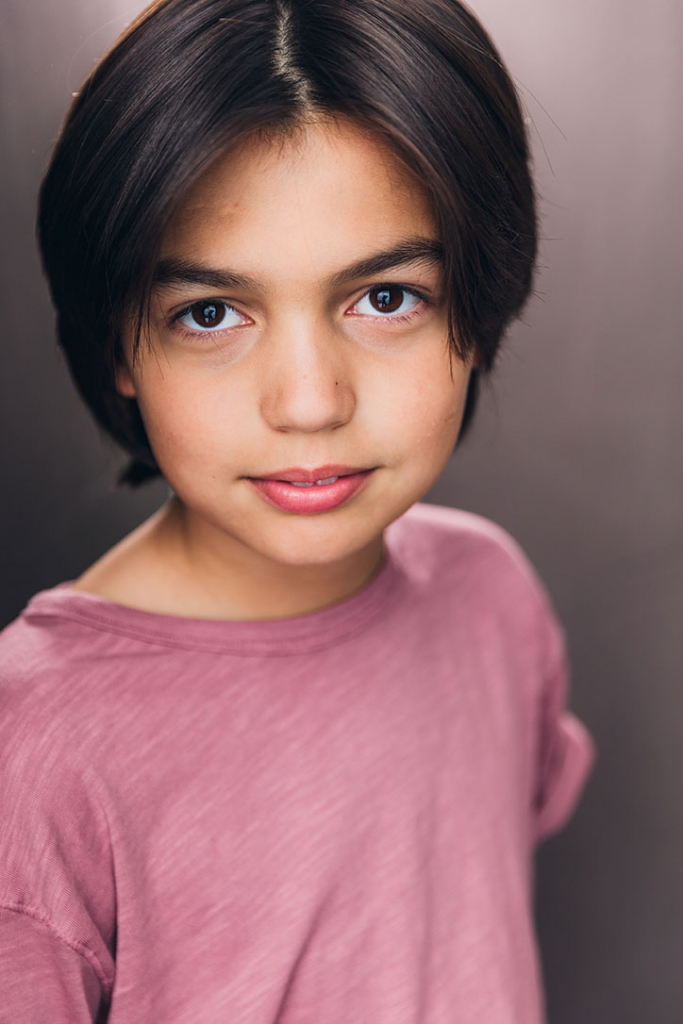 Since Summer is pretty much here, we're dying to know – what are your favorite Summer activities?

ELLADIA: Definitely the beach! There is nothing better than a calm day at the beach with the water, and sand, and fun. I also love to swim in my pool and make some of my favorite Summer treats for my family as cooking is one of my big passions.

HUNTER: I enjoy gaming with my friends, and it's also a great time to go on a family vacation. This year we're going to Hawaii and I cannot wait to surf. Plus the best summer activity is not doing any homework the whole time!
Are there any goals you have for the future?

ELLADIA: My goals are to keep up with what I love to do. I want to continue to work on my craft, and I would love to book a project that involves getting to travel somewhere new. I also want to continue to work in the kitchen and come up with some of my own recipes for my family and friends to enjoy. I also love school and hope to keep my straight A's moving into 7th grade next year.

HUNTER: I want to work on a feature film, that would be really amazing! I also dream of meeting my Fortnite idol, Ninja, because he's the ultimate rockstar in my eyes.
Do you have any advice you would like to share with our YAYOMG! readers?

ELLADIA: Always be yourself. No matter what people say, you are you and you are AMAZING! Don't let anyone bring you down. Continue to shine in this world because happiness comes from within and being the person we want to be.

HUNTER: No matter what your goals and passions are, keep at it. Work hard, do your best, and everything will fall into place. Don't get discouraged, use that energy to push forward even further!
Inspired by Elladia's T1D journey? Get to know Hannah Grace, creator of BeYOUtiful, a line of bath bombs who proceeds go to JDRF and Beyond Type 1!