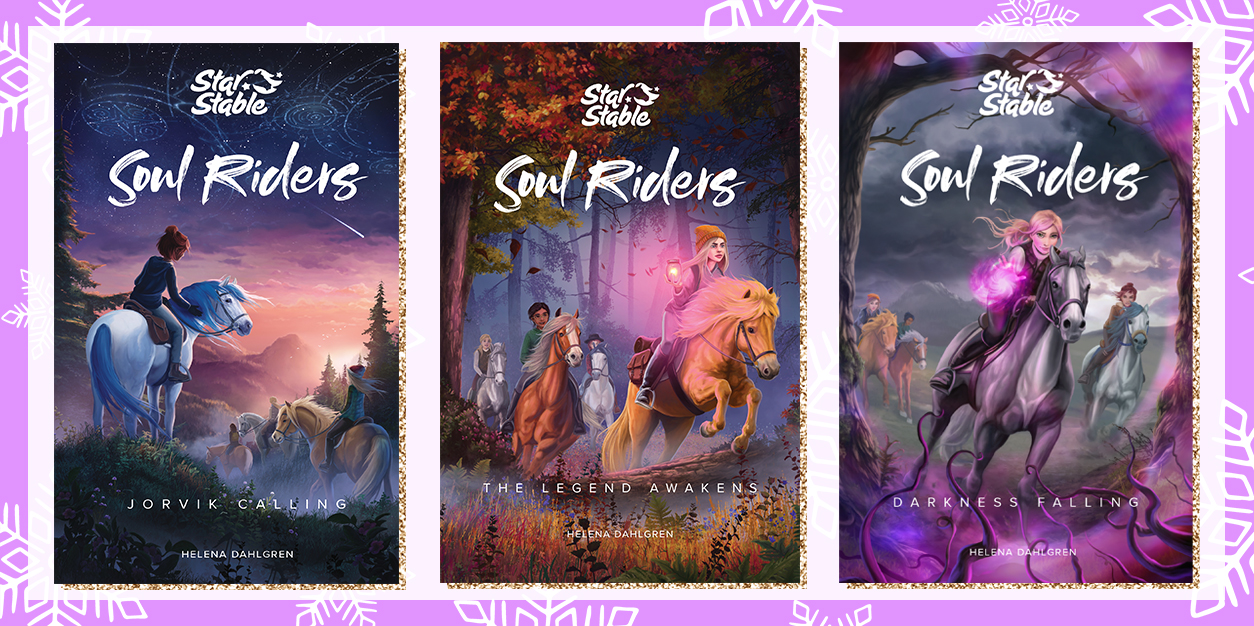 Holly Jolly Giveaway: Star Stable: Soul Riders Book Trilogy
NOTE: The items in our Star Stable Soul Riders Book Trilogy Giveaway were provided by the brand for the purposes of our Holly Jolly Giveaways. No money was exchanged, and all opinions are our own. We reached out to these brands for this giveaway series because they create products we love.
If you're in search of your next read, look no further than our next Holly Jolly Giveaway – the Soul Riders book series! Inspired by the vast world and amazing characters from Star Stable Online, this book trilogy is all about fearless friends, epic adventure, and of course – horses!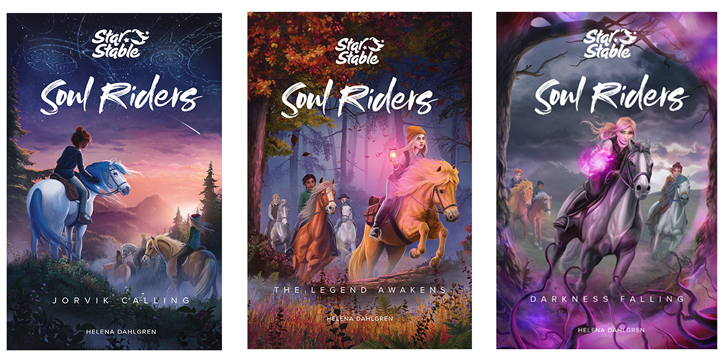 From the very first page, you'll be whisked away to Jorvik, one of the lush, serene settings found in the Star Stable game. You'll meet Lisa, the new girl who's starting over after tragedy strikes, as well as Anne, Linda, and Alex. Each of these girls is courageous, determined, and have their own unique abilities that they're learning to master. But it isn't until they form a sisterly bond and work together, that these amazing girls become truly unstoppable. It'll take their combined magic, knowledge, and bravery to stop the ancient demon Garnok and his Dark Riders who threaten the fate of Jorvik if the Soul Riders don't succeed. Want to know more about these amazing reads? Click here to discover which Soul Riders characters would be your bestie!
Ready for an empowering read to get you through the winter weather and inspire you along the way? Grab you favorite adult and have them enter below for your chance to WIN!
Star Stable: Soul Riders Book Trilogy Giveaway: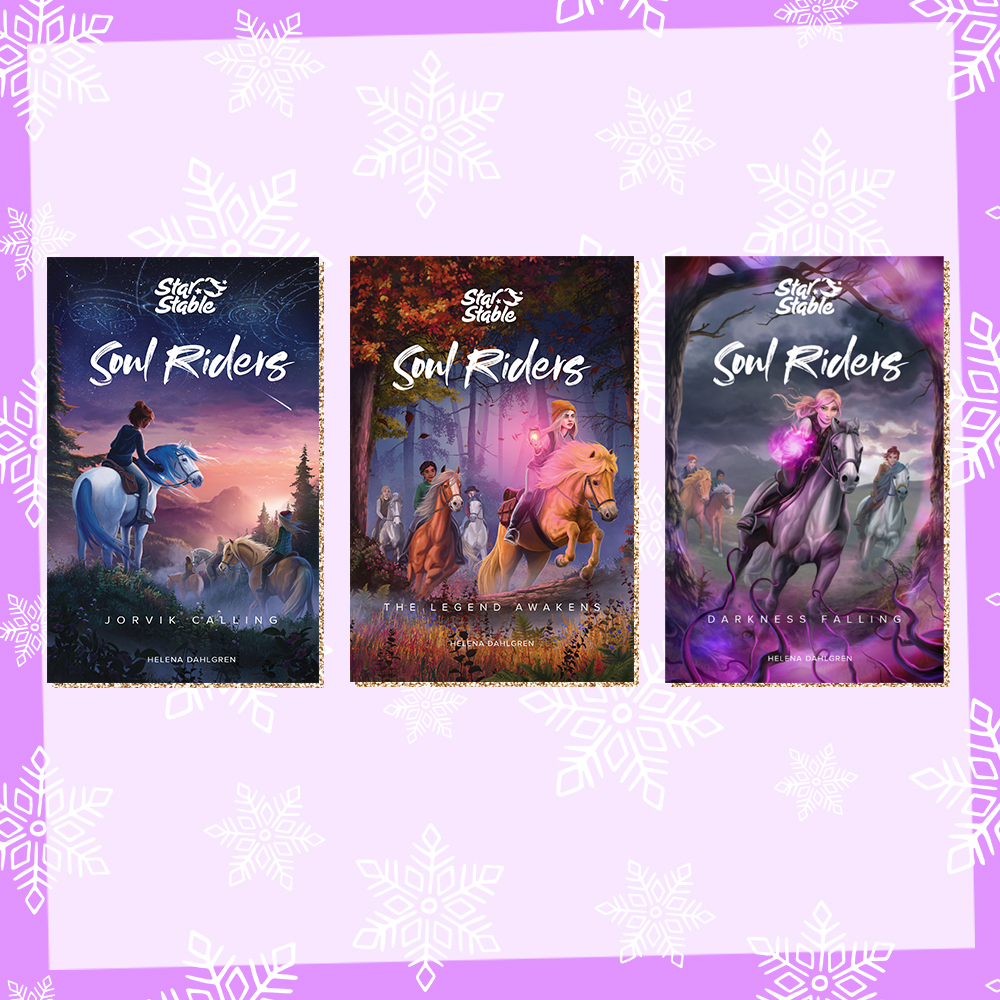 WHAT DO I WIN?:
ONE lucky winner will receive a Star Stable: Soul Riders Book Trilogy Prize Pack that includes:
– ONE (1) copy of Soul Riders: Jorvik Calling
– ONE (1) copy of Soul Riders: The Legend Awakens
– ONE (1) copy of Soul Riders: Darkness Falling
Prizes generously provided by Star Stable
HOW DO I ENTER?:
Grab a parent or guardian and have them fill out the form below by November 29, 2021 at 11:59pm ET.
Giveaway runs from 11/15/21 at 09:30 pm ET through 11/29/21 at 11:59 pm. Open to US residents ONLY. Be sure to read the fully detailed rules HERE before entering.
THIS GIVEAWAY HAS ENDED AND THE WINNER HAS BEEN CONTACTED.
You must be 18 or older to enter. Please, only ONE entry per person. If selected as a winner, we will provide your parent/guardian with an affidavit to confirm that you are a valid winner who has permission to win. They will be REQUIRED to sign and return the affidavit to YAYOMG! to claim your prize. Prizes will not be mailed out without signed parental consent.
Need more holiday cheer (and free stuff!) in your life? Keep an eye on this link now through November 26th so you don't miss a single one of our Holly Jolly Giveaways!