QUIZ: Which Soul Riders Character is Your Soul Sister?
NOTE: This post is sponsored by Star Stable.
The Soul Riders book series has a little bit of everything – girl power, friendship, magic, danger, and endless adventure!
Lisa, Anne, Linda, and Alex, aka the Soul Riders, are four girls who are destined to save the world – but they don't know it yet! Inspired by the Star Stable online game, the Soul Riders series follows these four amazing girls as they discover their magical abilities and the strength of their friendship.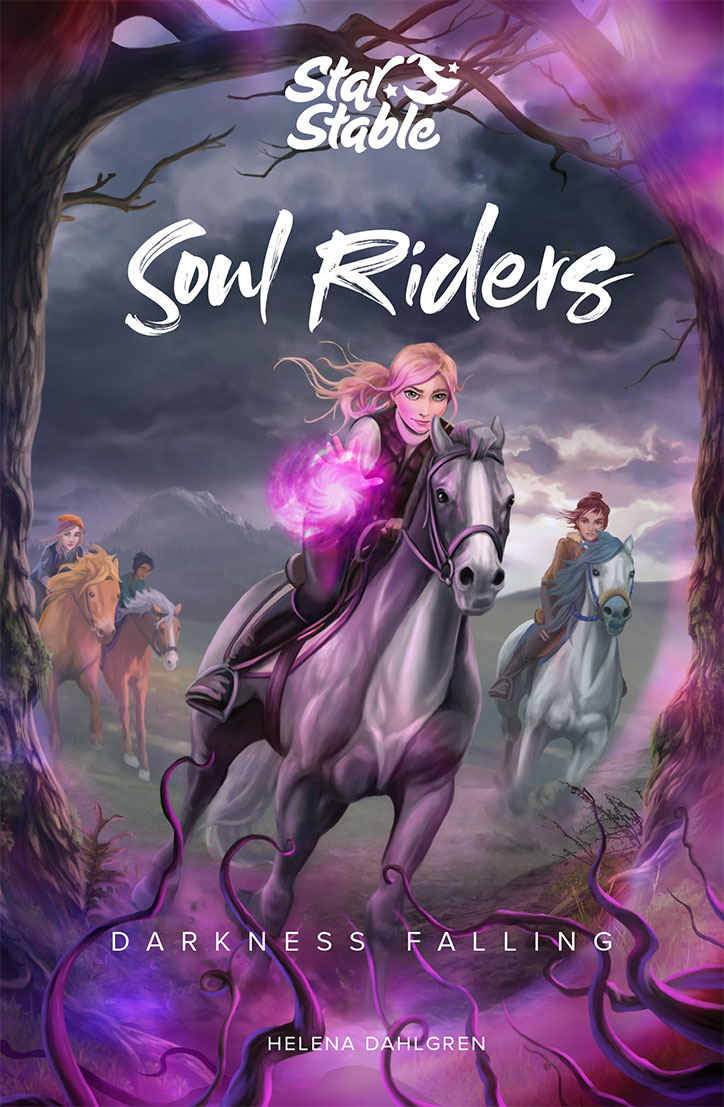 Step into the final installment of the fantasy trilogy based on the massively popular game, Star Stable. Follow four friends who discover their magic powers and learn that every girl can be a hero.
A storm is coming. Darkness is falling. Will the Soul Riders find their strength in time to save Jorvik?
From cozy stables to stormy nights and magical places, Darkness Falling is a thrilling adventure where the fate of the world lies in the hands of four friends and their horses.
The four Soul Riders, Lisa, Anne, Linda, and Alex, are facing their greatest test yet. Mr. Sands' sinister plans are threatening to destroy life on Jorvik. Only the Soul Riders and their horses have the power to stop him and his Dark Riders. To succeed, the Soul Riders must learn to master the magic. But they are running out of time.
Soul Riders: Darkness Falling
AUTHOR: Helena Dahlgren
PUBLISHER: Andrews McMeel Publishing
DATE: April 6, 2021
Each girl brings something special to the table, from courage and compassion to intelligence and leadership. Alone, they are strong – but together, they are unstoppable! They're some of the most empowering fictional characters we've ever encountered, and we just can't get enough!
Have you ever wondered which of the Soul Riders characters is YOUR soul sister? We have, which is why we put together a quiz to help you find out!
QUIZ: Which Soul Riders Character is Your Soul Sister?:
With the help of their magical abilities, trusty horses, and a sense of sisterhood, Lisa, Anne, Linda, and Alex can accomplish anything – including saving the island of Jorvik from a sinister threat! Which Soul Rider is most like you? Take the quiz below to find out!
Ready to read this amazing girl-power-fueled book series? You're in luck! We teamed up with Star Stable to give one lucky winner a chance to win all three books and a lifetime membership to Star Stable Online! Click here to enter!