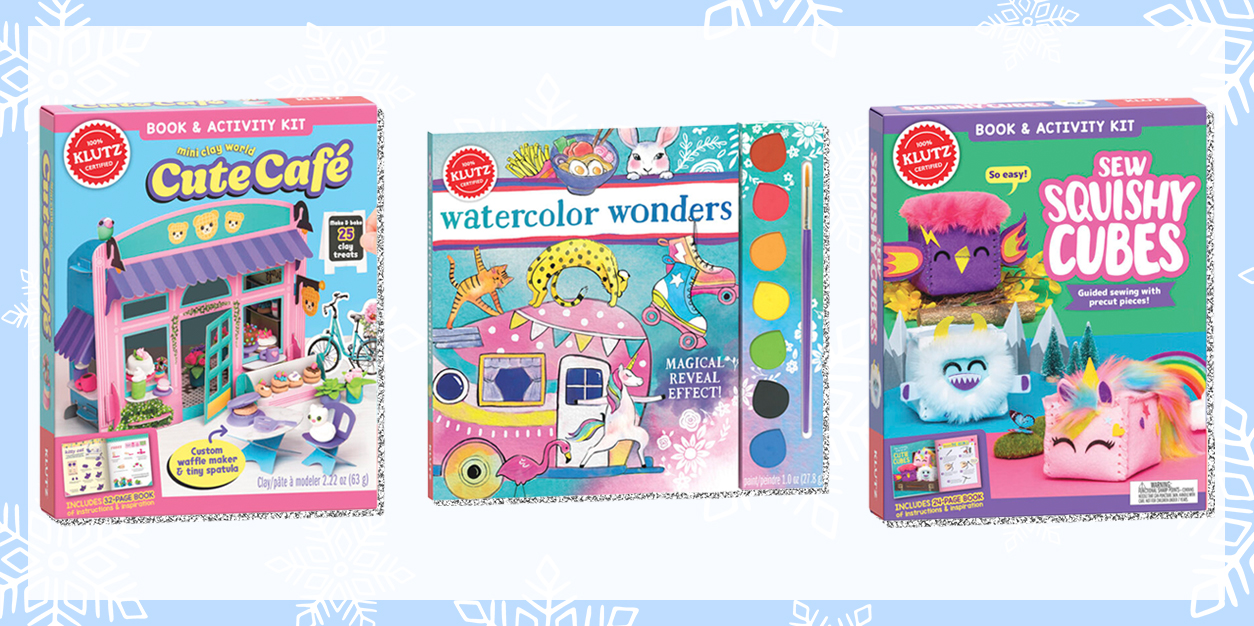 Holly Jolly Giveaway: Klutz Creative Vibes Bundle
NOTE: The items in our Klutz Creative Vibes Bundle Giveaway were provided by the brand for the purposes of our Holly Jolly Giveaways. No money was exchanged, and all opinions are our own. We reached out to these brands for this giveaway series because they create products we love.
With winter weather on the way, you're probably searching for something to keep boredom at bay during those blustery days indoors. Our next Holly Jolly Giveaway will not only keep you busy but keep those creative vibes flowing all winter long!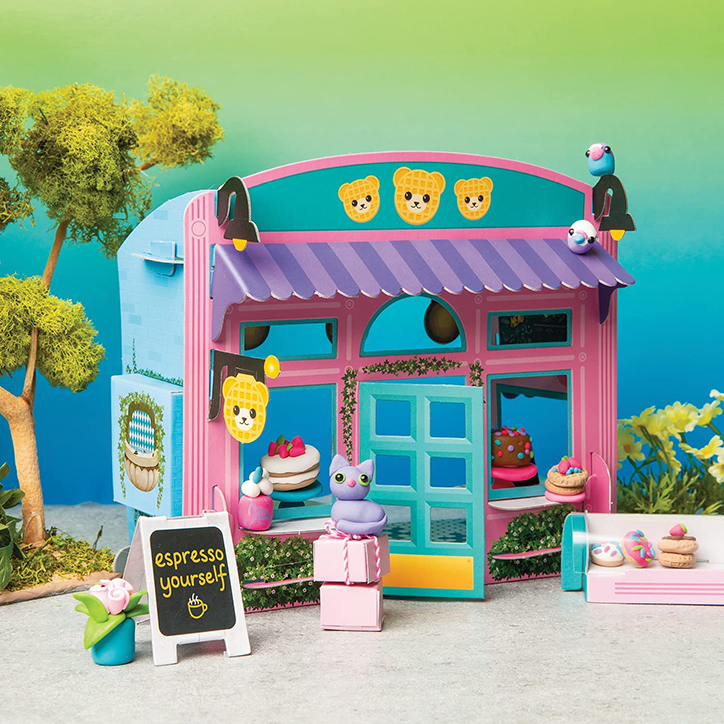 Whether you're setting an intention to create more in the new year or simply need something to do on a snow day, these Klutz kits are the perfect pick to channel your artistic energy into sewing, sculpting, designing, and sculpting your way to the most creative year yet! You'll learn real art techniques you can reuse in your own artistic endeavors and build creative confidence that will stick with you forever!
Create squishy plush critters that are SEW adorable with the Sew Squishy Cubes kit, espresso yourself with the Mini Clay World Cute Café as you build and run your own bakery-café complete with clay croissants and macarons, or watch in wonder as you grow magical crystals for a unicorn sanctuary as your work your way through the Magical Unicorn Science kit from Klutz Maker Lab. From pastels and watercolors to persuing your fashion design dreams, by the end of winter, you'll be a total craft queen!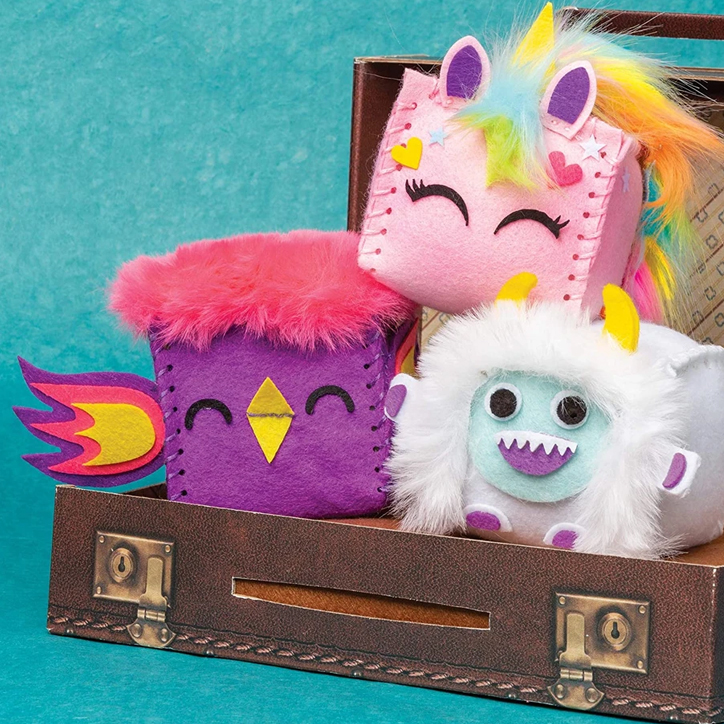 Want to win a stash of SIX super fun Klutz kits to keep you busy this winter? You're in luck, because we teamed up with them to make your holiday craft dreams come true! Grab your favorite adult and have them enter below for your chance to WIN!
Klutz Creative Vibes Bundle Giveaway:
WHAT DO I WIN?:
ONE lucky winner will receive a Klutz Creative Vibes Bundle Prize Pack that includes:
– ONE (1) Pastel Studio Kit
– ONE (1) Watercolor Wonders Kit
– ONE (1) Mini Clay World Cute Café Kit
– ONE (1) Sew Squishy Cubes Kit
– ONE (1) Tiny Fashion Studio Kit
– ONE (1) Magical Unicorn Science Kit
Prizes generously provided by Klutz
HOW DO I ENTER?:
Grab a parent or guardian and have them fill out the form below by November 30, 2021 at 11:59pm ET.
Giveaway runs from 11/16/21 at 03:30 pm ET through 11/30/21 at 11:59 pm. Open to US residents ONLY. Be sure to read the fully detailed rules HERE before entering.
THIS GIVEAWAY HAS ENDED AND THE WINNER HAS BEEN CONTACTED.
You must be 18 or older to enter. Please, only ONE entry per person. If selected as a winner, we will provide your parent/guardian with an affidavit to confirm that you are a valid winner who has permission to win. They will be REQUIRED to sign and return the affidavit to YAYOMG! to claim your prize. Prizes will not be mailed out without signed parental consent.
Need more holiday cheer (and free stuff!) in your life? Keep an eye on this link now through November 26th so you don't miss a single one of our Holly Jolly Giveaways!