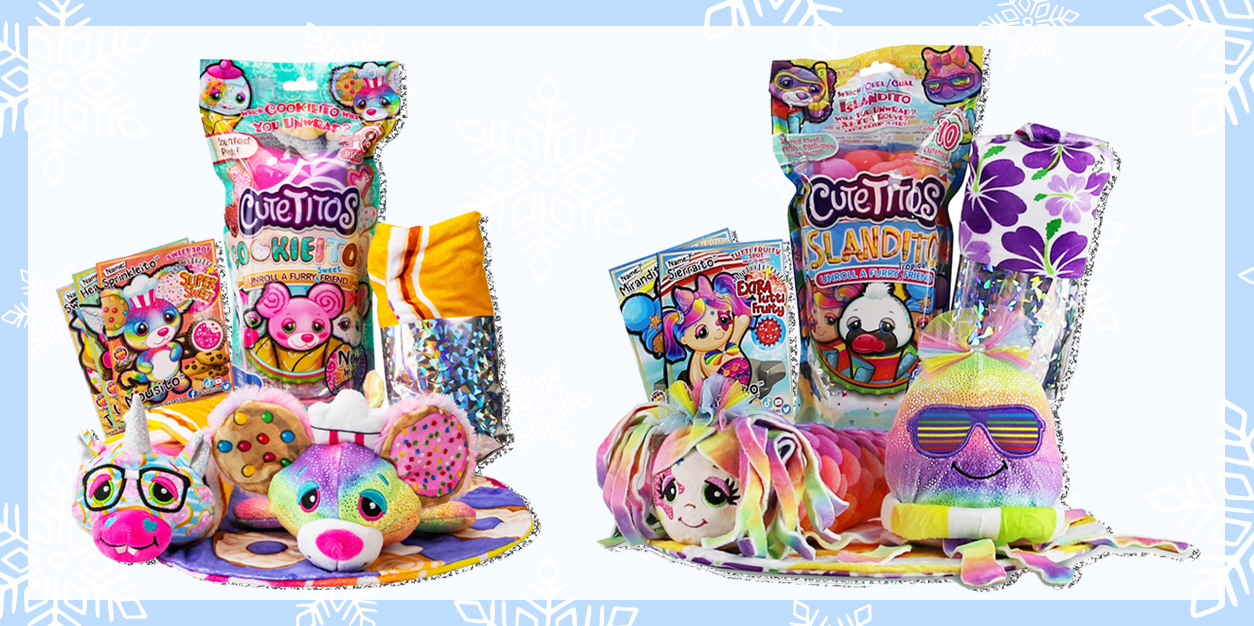 Holly Jolly Giveaway: Cutetitos Collection
NOTE: The items in our Cutetitos Collection Giveaway were provided by the brand for the purposes of our Holly Jolly Giveaways. No money was exchanged, and all opinions are our own. We reached out to these brands for this giveaway because they create products we love.
Our next Holly Jolly Giveaway is here to cute-ify your holiday season!
Cutetitos are one of our favorite collectibles – we can't resist these super snuggly food-inspired animal friends! Since we're all about making your holidays sweet, we teamed up with our friends at Basic Fun for a super sweet giveaway of SIX of the newest Cutetitos for ONE lucky winner to unroll!
Want to know more? Keep reading below, then grab your favorite adult and have them enter below for your chance to WIN!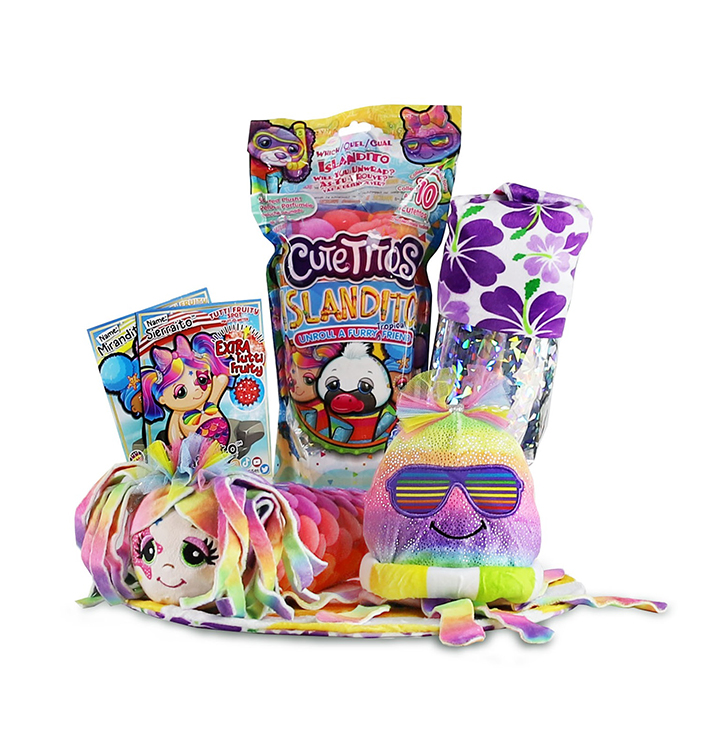 Cutetitos Islanditos:
It's vacay time! The Cutetitos are kicking back and jet-setting to the sunniest island for the vacation of a lifetime, and they're bringing you along!
These scented Islanditos are ready to relax, all wrapped up in their beachy burritos blankets. There are 10 Islanditos to collect, including tropical-themed friends like mermaiditos, jellyfishitos, lobsteritos & more!
Cutetitos Cookieitos:
Sweet, scented, and cookie-themed? Sounds like the bestie you need by your side for all your holiday baking!
There are 8 Cookieitos to discover, each with an irresistible scent and cookie-inspired pattern. From icing and sprinkles to chocolate chip, collecting these new animalitos is sure to make you hungry!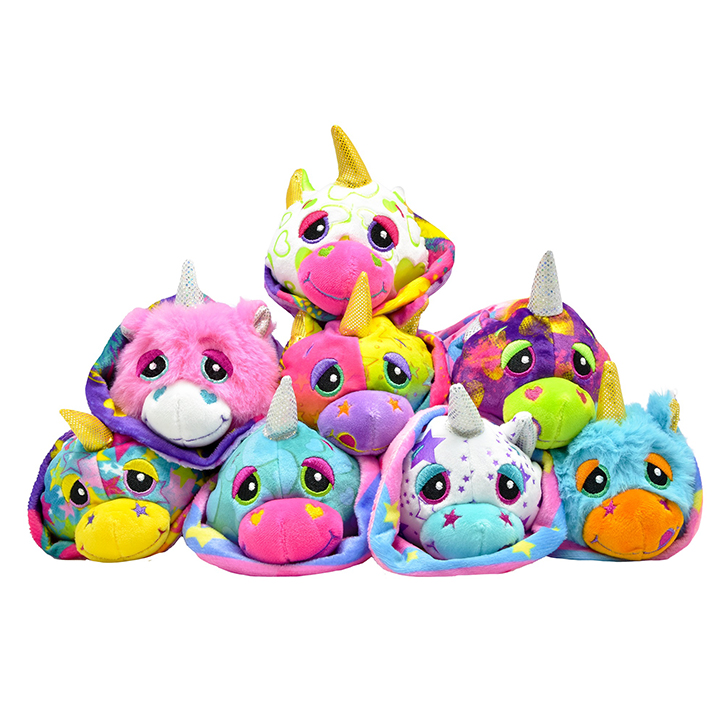 Cutetitos Unicornitos:
Unicorns-only club! These are the most magical Cutetitos of all – Unicornitos!
These soft and enchanting unicorns are wrapped and hidden inside rainbow burrito blankets. The ultimate choice for unicorn lovers, every Cutetito in this line is a unicorn, each with a beautifully colorful pattern and a dazzling sparkly horn.
(Prize Pack will include Unicornitos from Series 4)
Cutetitos Collection Giveaway: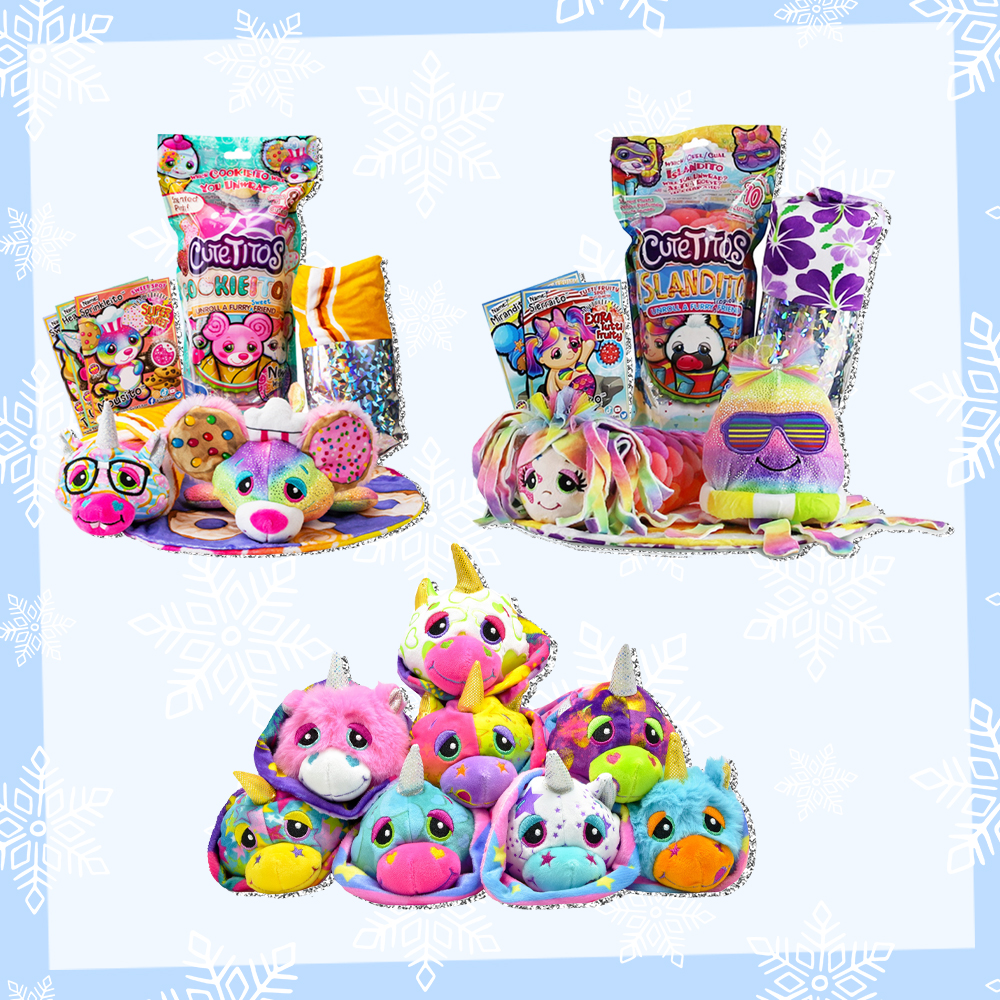 WHAT DO I WIN?:
ONE (1) lucky winner will receive a Cutetitos Collection that includes:
– TWO (2) Cutetitos Islanditos
– TWO (2) Cutetitos Cookieitos
– TWO (2) Cutetitos Unicornitos (Series 4)
*Prizes generously provided by Basic Fun.
**NOTE: These items come blind-bagged. Your prizes will be selected at random, we cannot guarantee which styles you will receive.
HOW DO I ENTER?:
Grab a parent or guardian and have them fill out the form below by November 25, 2022 at 11:59pm ET.
Giveaway runs from 11/11/22 at 03:00 pm ET through 11/25/22 at 11:59 pm. Open to US residents ONLY. Be sure to read the fully detailed rules HERE before entering.
THIS GIVEAWAY HAS ENDED AND THE WINNER HAS BEEN CONTACTED.
You must be 18 or older to enter. Please, only ONE entry per person. If selected as a winner, we will provide your parent/guardian with an affidavit to confirm that you are a valid winner who has permission to win. They will be REQUIRED to sign and return the affidavit to YAYOMG! to claim your prize. Prizes will not be mailed out without signed parental consent.
MORE HOLLY JOLLY FUN:
❄️MOVE, MIX, CREATE: Channel your inner DJ with the RUKUSfx Motion Controlled Music Mixer!
?GET CRAFTY: Embrace your creative side & enter to WIN a bundle of Horizon Group Craft Kits!
❄️GET MEOWT!: Snuggle up with Misfittens, funny feline plushies stuffed into super tiny spaces!