YAYOMG! Holly Jolly Giveaways 2022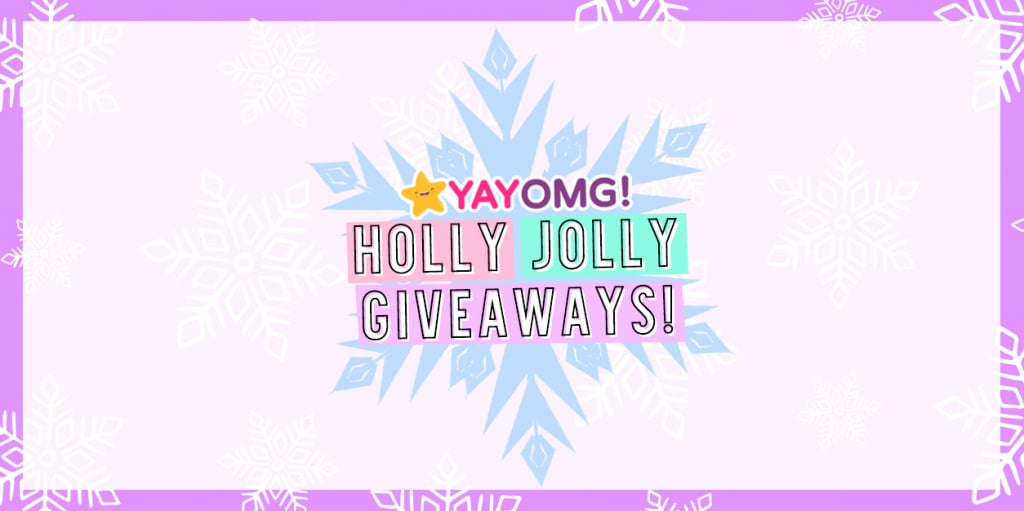 The holidays will be here before you know it, which means it's time for ice skating in your cutest winter coat, sipping on peppermint mochas, baking gingerbread cookies, and of course, our annual Holly Jolly Giveaways extravaganza! It's our 5th year throwing this event, and it's our biggest yet!
Every year, we team up with some of our favorite brands to celebrate the season of giving by giving back to YOU, our loyal YAYOMG! readers – and this year is going to be our best EVER! We have 24 amazing giveaways for you and your family to enter and win, so grab your favorite adult and check back each day for an opportunity to snag new prizes! (And TWICE on Monday, Wednesday, & Friday!)
– Ugly Sweaters & Flannel PJs, Team YAYOMG!
Holly Jolly Giveaways 2022:
GIVEAWAY DEETS: There are 24 giveaways in total, and they will be added once per day 11/7-11/11, 11/14-11/18, and 11/21-11/25. (TWO giveaways will be added on Mondays, Wednesdays, and Fridays!) You can enter each giveaway ONCE. You must be 18 or older to enter and win, so be sure to have a parent enter on your behalf if you're under 18. Giveaways are open to US residents only.
Fully Detailed Rules: Funko Holiday Magic Games Bundle, Petite 'n Pretty Paradise on Ice Makeup Collection, My Avastars Fashion Doll, Workman Clever Curiosity Book Collection, Horizon Group Creative Craft Stash, RUKUSfx Motion Controlled Music Mixer, Misfittens Surprise Stuffed Animal Haul, Cutetitos Collection, Wish*Craft Aesthetic Vibes Craft Kit Bundle, iHeartArt Ultimate Watercolor Bundle, Seriously Supersized Plush Food Trio, National Geographic Kids Book Bundle, Rebel Girls Dream Big Book Collection, PLAYMOBIL Wiltopia Animal Care Collection, HarperCollins Girl Power Graphic Novel Bundle, TBH Kids Holiday Gift Set, Hog Wild Holiday Poppers Haul, Ultimate ROCCAT Streaming Starter Kit, Macmillan Empowering Reads Collection, 3C4G Butterfly Dreams Room Makeover Bundle, Super Mario Aquabeads Creation Cube, Exploding Kittens Game Night Stash, Spin Master Colorfully Cute Haul, & Disney Kingdomania Game Bundle.
YAYOMG!'s Bestie Squad: Thank you to our BFFs at Funko Games, Petite 'n Pretty, WowWee, Workman, Horizon Group, Just Play, Basic Fun, Bright Stripes, Roccat, Make it Real, Rebel Girls, HarperCollins, PLAYMOBIL, TBH Kids, NatGeo Kids, Hog Wild, Macmillan, 3C4G, EPOCH, Spin Master, and Exploding Kittens for generously contributing all of the prizes for these incredible prize packs. The Holly Jolly Giveaways wouldn't be possible without you!