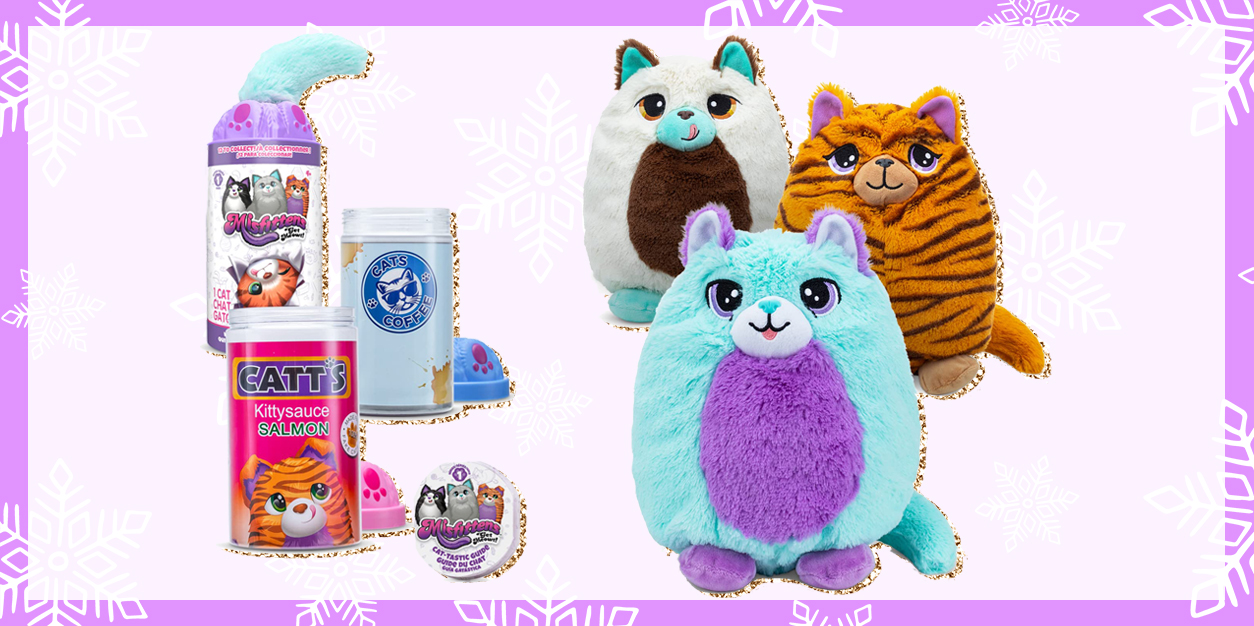 Holly Jolly Giveaway: Misfittens Surprise Stuffed Animals Haul
NOTE: The items in our Misfittens Surprised Stuffed Animal Haul Giveaway were provided by the brand for the purposes of our Holly Jolly Giveaways. No money was exchanged, and all opinions are our own. We reached out to these brands for this giveaway because they create products we love.
If you think it's super cute that cats will sit just about anywhere, our next Holly Jolly Giveaway is absolutely purr-fect for you!
"If I fits, I sits" is the motto you've seen plastered on countless photos of cats who've managed to lay somewhere silly or squeeze themselves into the tiniest of spaces. That's what Misfittens are all about – they're a comical group of cats with a passion for sitting! No space is too small for these funny felines, and they come crammed into meme-ishly tiny containers. These kitties just fit different!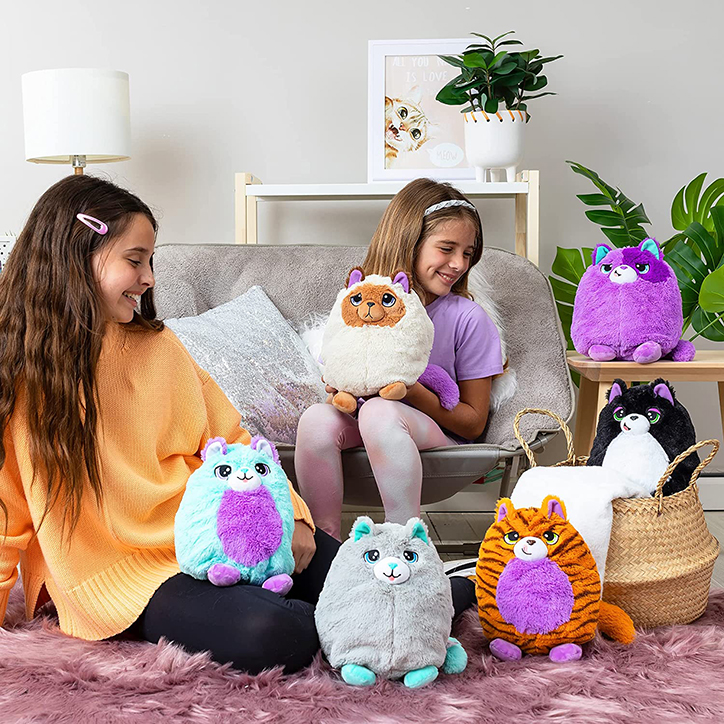 Misfittens come mis-fit in a small container and they need your help to get them MEOWT! There are 12 to collect, each with its own special fur colors and unique personality. You won't know which one of these hijinking kitties you'll get until you pull them out of the can, and once they're out, you'll watch them grow from a super squished kitty to a soft and snuggly friend that's double the size!
Ready to start your hunt for the super rare cat? We teamed up with our friends at Basic Fun to give ONE lucky winner a chance to win THREE Misfittens kitties! Ready to enter? Grab your favorite adult and have them enter below for your chance to WIN!
Misfittens Surprise Stuffed Animals Haul Giveaway: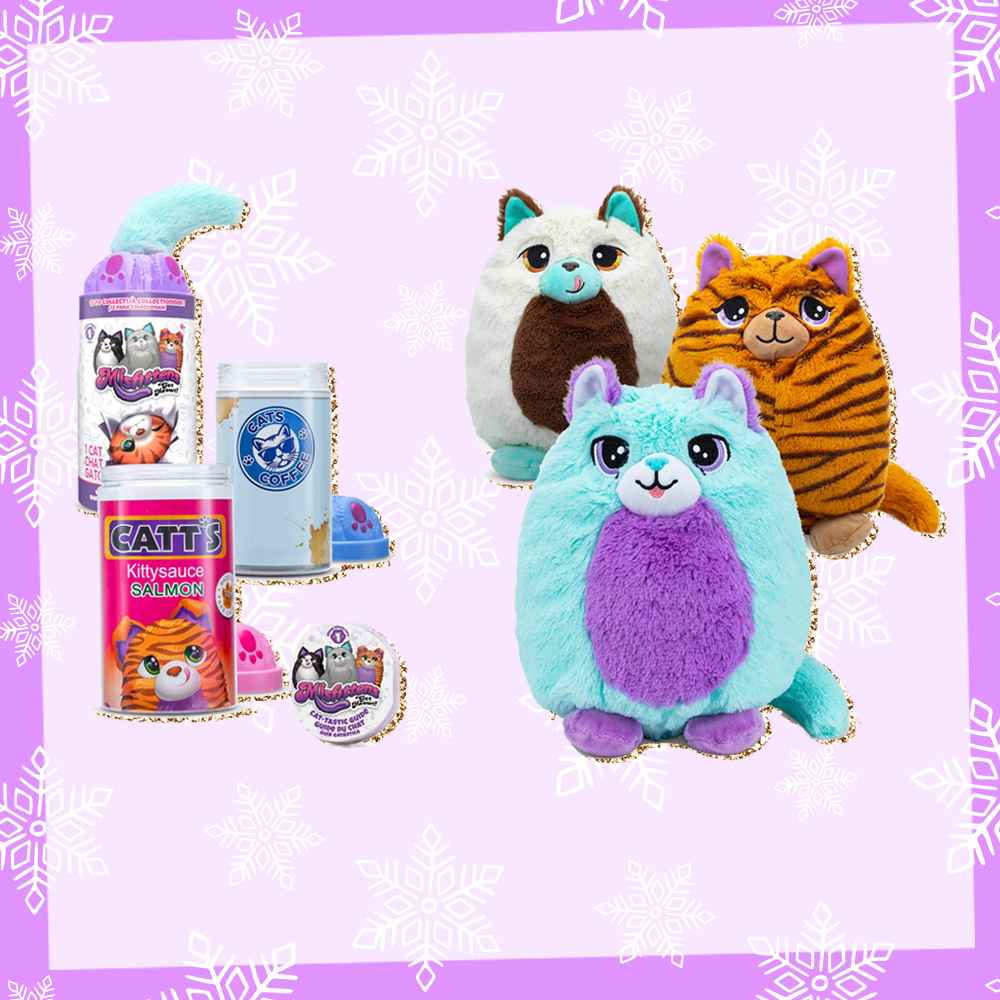 WHAT DO I WIN?:
ONE (1) lucky winner will receive a Misfittens Surprise Stuffed Animals Haul that includes THREE (3) Misfittens Surprise Stuffed Animals.
*Prizes generously provided by Basic Fun.
**Note: These items come blind-boxed, and we cannot guarantee which variations you will receive.
HOW DO I ENTER?:
Grab a parent or guardian and have them fill out the form below by November 25, 2022 at 11:59pm ET.
Giveaway runs from 11/11/22 at 12:00 pm ET through 11/25/22 at 11:59 pm. Open to US residents ONLY. Be sure to read the fully detailed rules HERE before entering.
THIS GIVEAWAY HAS ENDED AND THE WINNER HAS BEEN CONTACTED.
You must be 18 or older to enter. Please, only ONE entry per person. If selected as a winner, we will provide your parent/guardian with an affidavit to confirm that you are a valid winner who has permission to win. They will be REQUIRED to sign and return the affidavit to YAYOMG! to claim your prize. Prizes will not be mailed out without signed parental consent.
MORE HOLLY JOLLY FUN:
❄️MAKE & MIX MUSIC: Create & remix your own music! Enter to WIN a RUKUSfx Motion Controlled Music Mixer!
?CRAFT & CREATE: Paint, stitch, & sticker your way through the snowy season with this amazing haul of Horizon Group Craft Kits!
❄️STYLE VIBES: Customize an avatar IRL – enter to WIN a My Avastars doll!