Holly Jolly Giveaway: Wish*Craft Aesthetic Vibes Craft Kit Bundle
NOTE: The items in our Wish*Craft Aesthetic Vibes Craft Kit Giveaway were provided by the brand for the purposes of our Holly Jolly Giveaways. No money was exchanged, and all opinions are our own. We reached out to these brands for this giveaway because they create products we love.
DIY your way to aesthetic bliss with our next Holly Jolly Giveaway! These craft kits will help you chill while you create accessories that suit those cottagecore vibes.
With homework piling up and the frenzy of the holidays looming, you're probably searching for a way to unwind – and we've got the perfect way to indulge in a little me time! The Wish*Craft line from Bright Stripes is one of our favorite craft kit collections. From wish jars to crystal hairclips, their kits are inspired by all things magical, mystical and enchanted!
Since you SO deserve a break, we teamed up with our friends at Bright Stripes for a giveaway of two of their newest kits – Wish*Craft Wood + Resin Charm Jewelry and Wish*Craft Flower Power DIY Soaps! We're dishing on these kits below, so find the one that best suits your vibe, and then grab your favorite adult and have them enter below for your chance to WIN!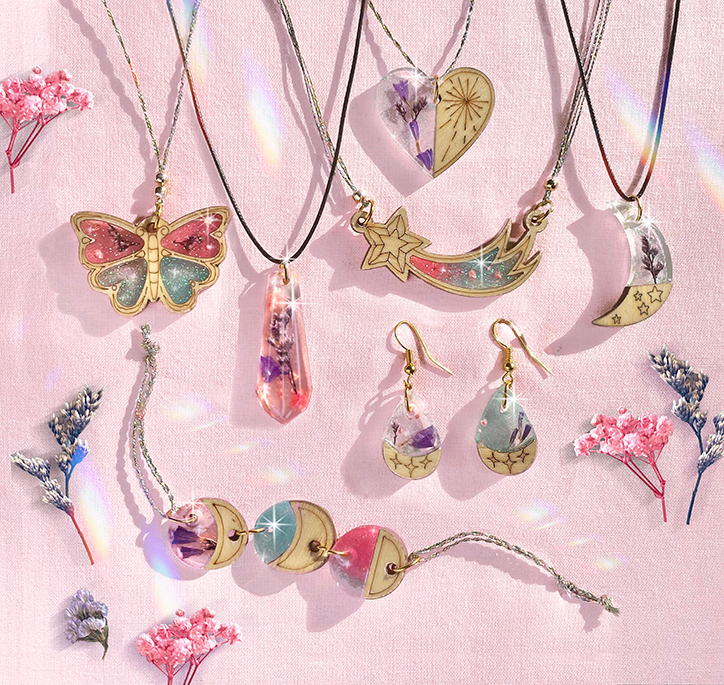 Wish*Craft Wood + Resin Charm Jewelry:
This kit will have you crafting gorgeous pendants and charms using dried flowers, laser-etched wood pieces, and of course, glitter! The soft colors and dainty flowers pair perfectly with the wooden star and moon shapes, leaving you with jewelry you'll be excited to match to all your best looks.
They look amazing, but they're super simple to create! Lay out your wood pieces in the silicone mold, and then mix and pour the resin. Swirl in some glitter, pop in some flowers and then wait for everything to dry. Once you're done, you can use the included metallic floss, earring hooks, and jump rings to create a jewelry collection you can wear and share!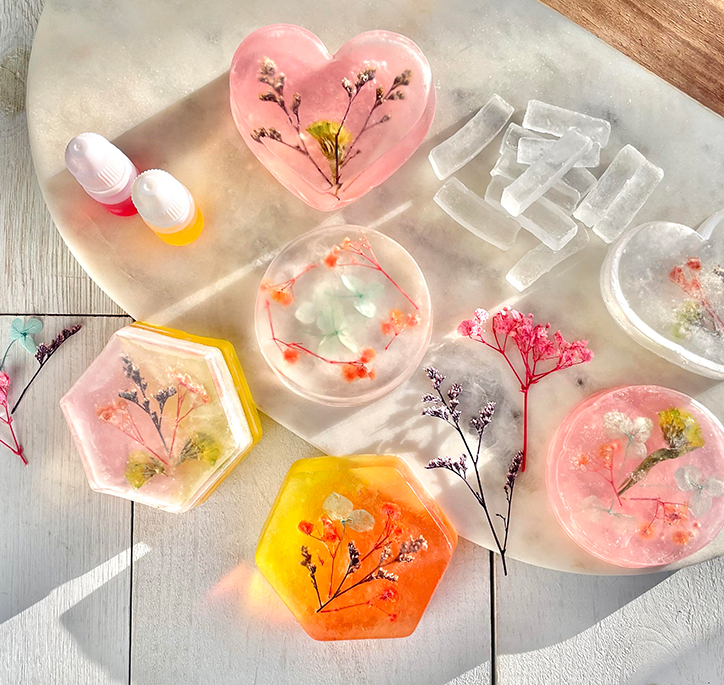 Wish*Craft Flower Power Soaps:
This kit has everything you need to create six stunning scented soaps filled with real dried flowers! Choose from pink, with a delightful orange citrus scent, yellow, with a soothing vanilla scent, or mix and match them together to create an ombre effect. Fill them with flowers and let them set, and you've got a set of soaps that are totally gift-worthy! (But we won't blame you if you want to keep them for yourself – they're so pretty!)
Wish*Craft Aesthetic Vibes Craft Kit Bundle Giveaway: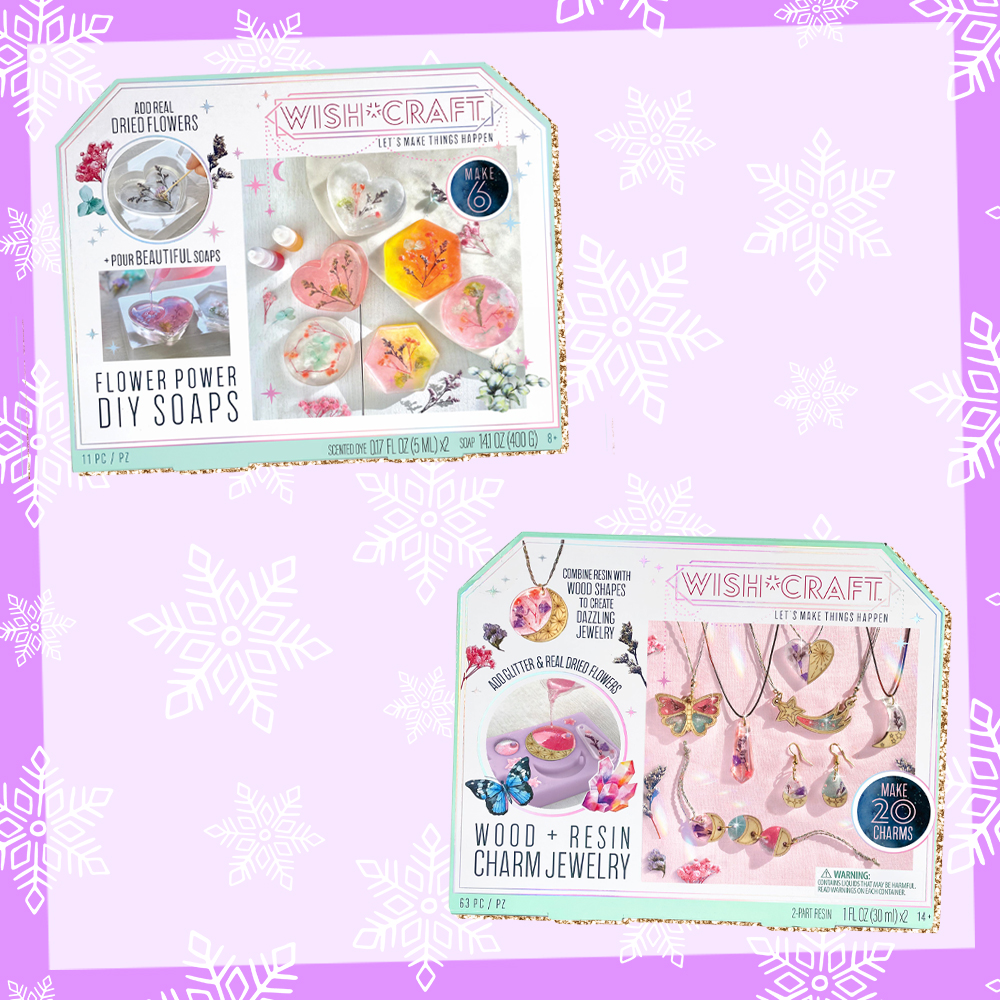 WHAT DO I WIN?:
ONE (1) lucky winner will receive a Wish*Craft Aesthetic Vibes Craft Kit Bundle that includes:
– ONE (1) Wish*Craft Flower Power Soaps Kit
– ONE (1) Wish*Craft DIY Wood + Resin Charm Jewelry Kit
*Prizes generously provided by Bright Stripes.
HOW DO I ENTER?:
Grab a parent or guardian and have them fill out the form below by November 28, 2022 at 11:59pm ET.
Giveaway runs from 11/14/22 at 12:00 pm ET through 11/28/22 at 11:59 pm. Open to US residents ONLY. Be sure to read the fully detailed rules HERE before entering.
THIS GIVEAWAY HAS ENDED AND THE WINNER HAS BEEN CONTACTED.
You must be 18 or older to enter. Please, only ONE entry per person. If selected as a winner, we will provide your parent/guardian with an affidavit to confirm that you are a valid winner who has permission to win. They will be REQUIRED to sign and return the affidavit to YAYOMG! to claim your prize. Prizes will not be mailed out without signed parental consent.
MORE HOLLY JOLLY FUN:
❄️DIY DREAMS: Craft away winter boredom and make your DIY dreams come true – enter to WIN a bundle of Horizon Group Craft Kits!
?MAKEUP MAVEN: Sparkle & shine with this amazing haul of Petite 'n Pretty Makeup!
❄️SNUGGLE UP: Get cute & cozy on the couch with this collection of Cutetitos!