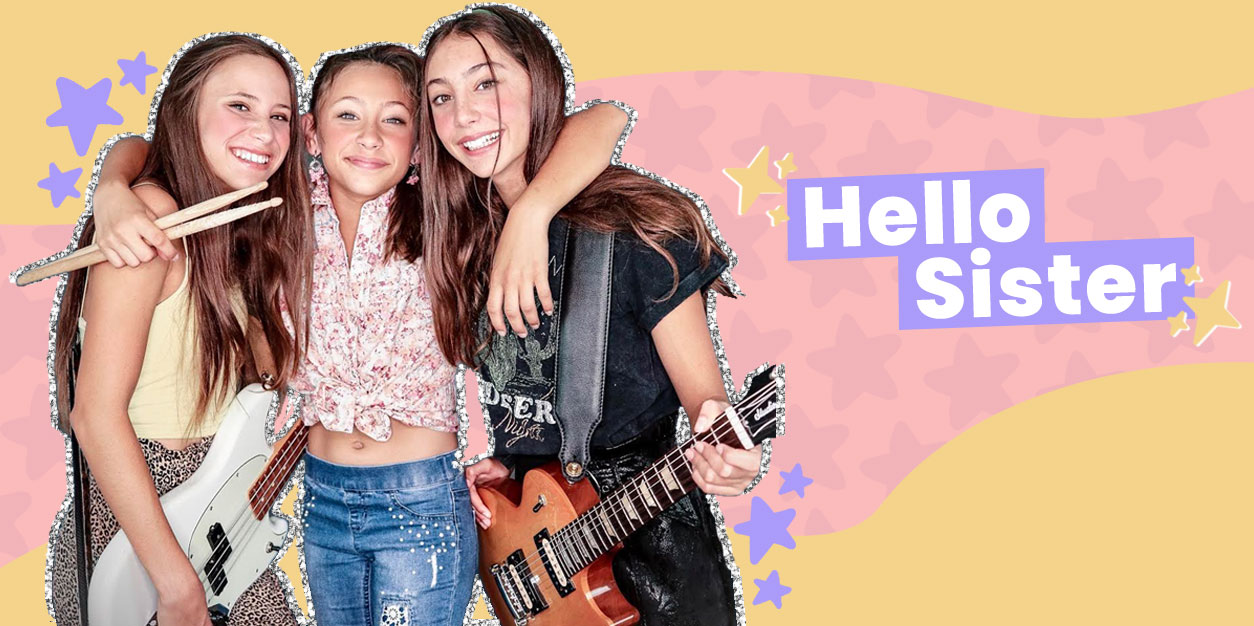 Shimmering Star Spotlight: Hello Sister
Each month YAYOMG! selects a Shimmering Star to spotlight. Follow along as we shine a light on girls who represent kindness, positivity, empowerment, philanthropy, drive, and confidence. They're sure to inspire you!
We're saying goodbye to 2020 and saying hello to a brand new year filled with lots of memories to make, goals to crush, and of course, new music to love! That's why we're kicking off 2021 with Hello Sister as our very first Shimmering Star spotlight of the year!
Grace, Gabriella, and Scarlett Mason live to rock, sharing covers and original songs on their YouTube channel. Even with the challenges of 2020, these girls didn't miss a beat! In addition to launching their own music series, Pop Through the Decades, they worked on a ton of new songs they'll be releasing this year!
Besties both on-stage and off, this sister squad loves spending time together playing board games, crafting, and they're even competitive athletes!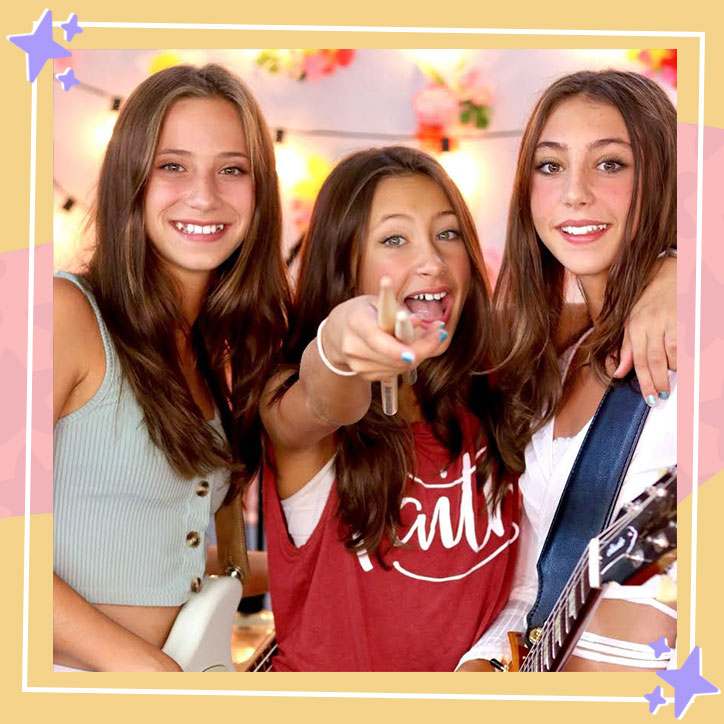 Hello Sister is all about spreading positivity through their music and their social channels, always encouraging their fans to dream big! In addition to empowering their followers to listen to all genres of music, the girls also work alongside the Starlight Foundation to help support kids with serious illnesses.
Get to know Grace, Gabriella, and Scarlett as they dish on making music together, their biggest dreams, and how they support each other as sisters!
Get to Know Hello Sister: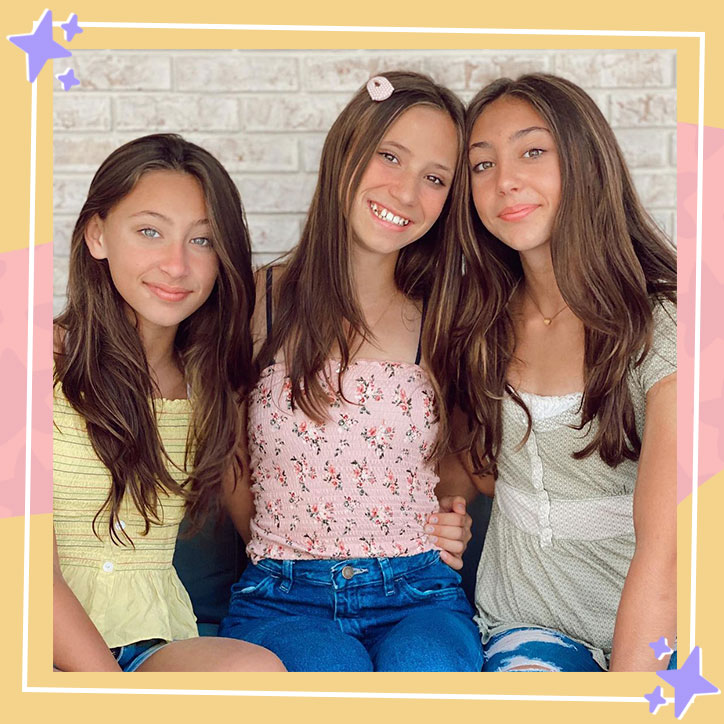 Tell us a little bit about YOU!

HELLO SISTER: Aside from music, we also do competitive running and swimming! We enjoy playing outside with each other, playing board games, and doing arts and crafts. We also LOVE cats and have 2!
It's a brand new year! What are you looking forward to most in 2021?

HELLO SISTER: We are so excited to announce we are going to be releasing a lot of new music in the New Year – we have new songs releasing every single month in 2021!

We are also working on more episodes of our Pop Through The Decades series and our anime, Mission Hello Sister.
How do you support each other as sisters?

HELLO SISTER: We are best friends and do everything together. We always cheer each other on in everything that we do – whether it's sports, writing a song, or just hanging out, we're always there for each other!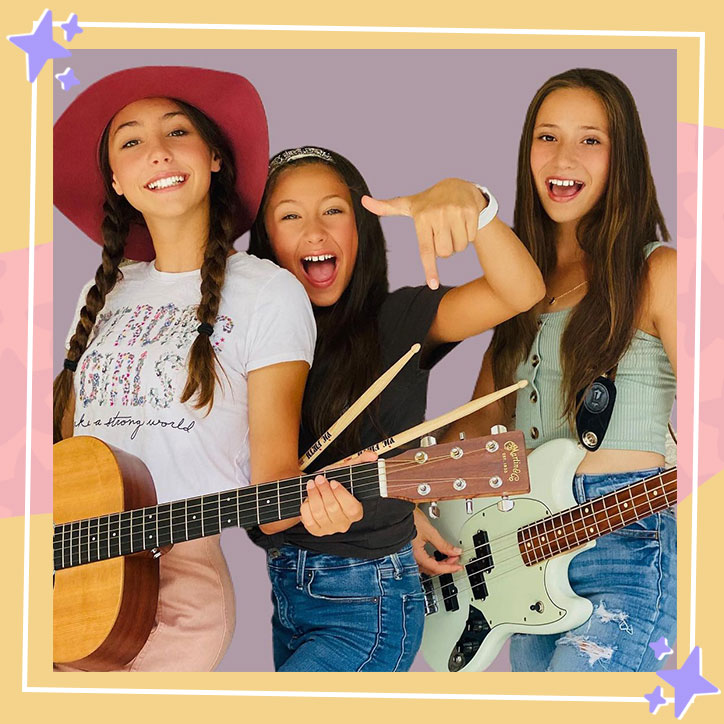 How do you hope your music inspires other girls out there?

HELLO SISTER: We want to set a positive and fun example for other girls out there. Also, we want to inspire people to discover all types of MUSIC!
How do you shine bright?

HELLO SISTER: We strive to always be positive and think of the good things in life rather than focusing on the bad. 🙂

We also work with the Starlight Children's Foundation, helping sick kids in hospitals in Australia.
The women who inspire us are…

HELLO SISTER: Our mom inspires us every day to work hard and have fun along the way. We want to thank her for everything she does for us and our platform!
We are most passionate about…

HELLO SISTER: Our passion is music – we love playing music together as a family!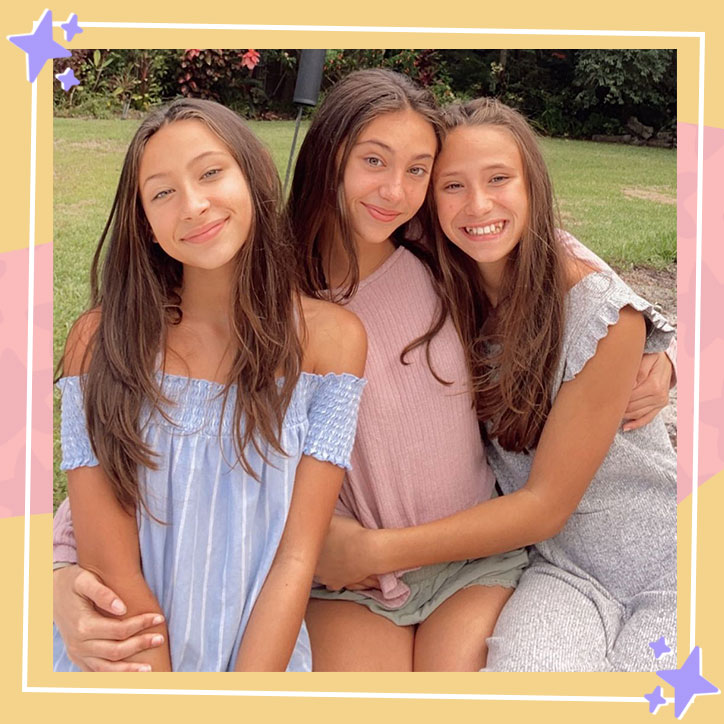 We feel most confident when…

HELLO SISTER: We feel most confident when we're together as sisters!
Our biggest dream is…

HELLO SISTER: To attend the Grammys and have a worldwide tour!
The advice we want to share with other girls…

HELLO SISTER: You are beautiful just the way you are. Always be yourself and never give up!
Want to know even more about Hello Sister? Click here to find out some of their favorite things!