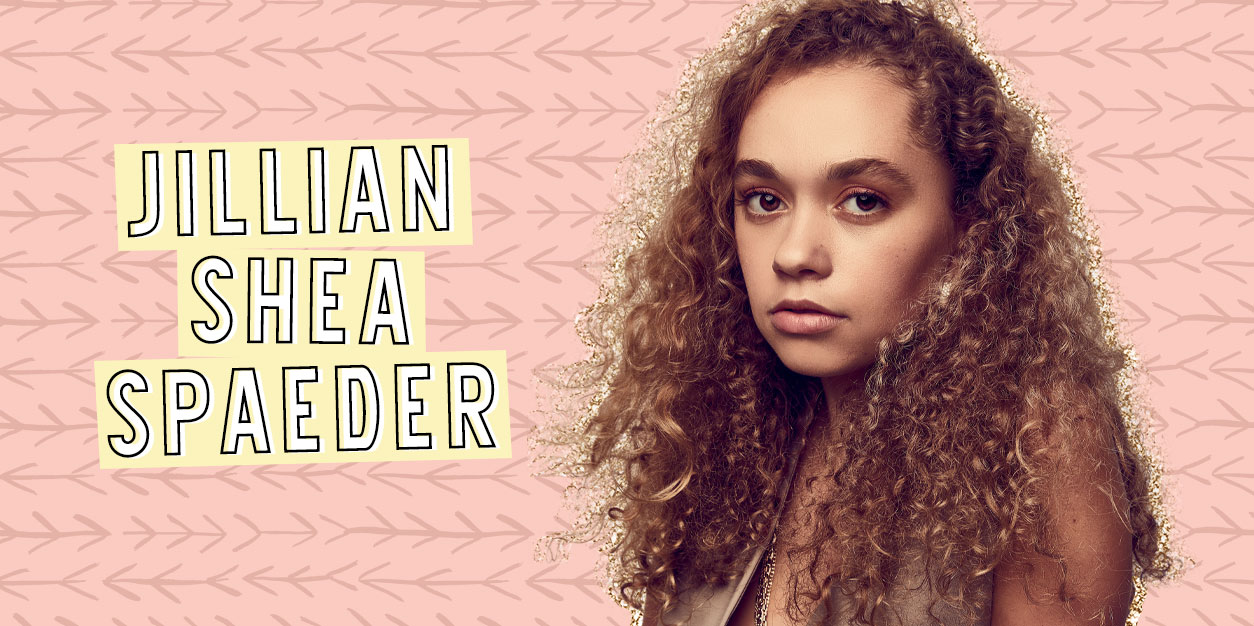 Jillian Shea Spaeder Dishes on Godmothered and her Passion for Music
Jillian Shea Spaeder is making winter magic in the new Disney+ film, Godmothered!
While we're all sitting around waiting for our fairy godmothers to appear, it seems that Jillian's wishes have already been granted! Her character, Jane, is a singer-songwriter just like she is, giving her the opportunity to perform two songs in the film – Rise Up (Joy to the World) and Hero. If you loved hearing her sing in Godmothered, you'll be excited to know that Jillian has even more music in the works on top of the singles she's already released this year, like Worth My Time and an enchanting cover of Let It Snow!
Get to know Jillian Shea Spaeder as she dishes on Godmothered, her biggest dreams, and the songs she'd add to the soundtrack of her life!
Get to Know Jillian Shea Spaeder: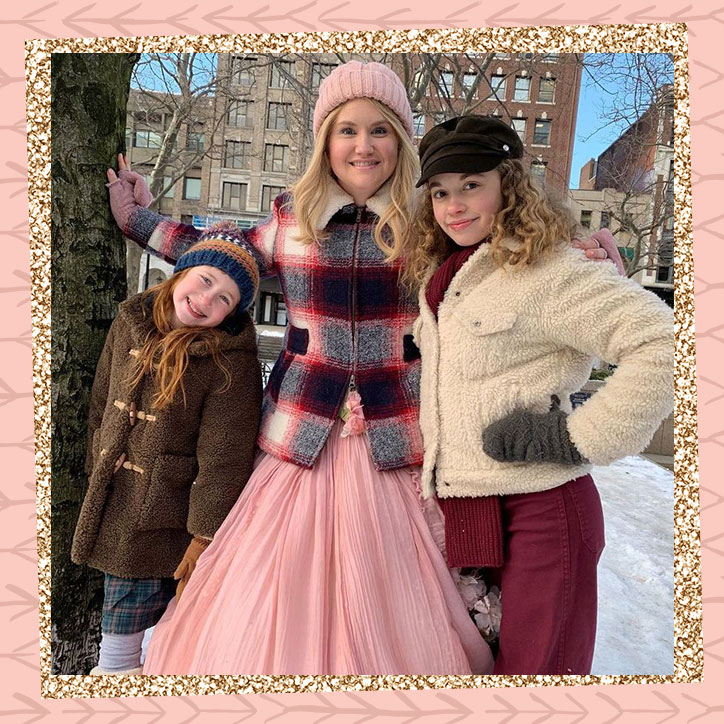 You star in the new Disney+ original movie, Godmothered! What can you share about the film?

JILLIAN SHEA SPAEDER: Godmothered is a movie about a young fairy godmother in training who tries to help a single mom find her happily ever after. But she learns that everyone has their own version of what that looks like, and it doesn't always include a prince or a gown!
What was it like getting to work with Isla Fisher and Jillian Bell?

JILLIAN: It was inspiring to watch such funny and seasoned actors work. They are also super sweet! I got close with both Isla and Jillian, and I loved every moment of working with them.
What would you wish for if you had your own fairy godmother?

JILLIAN: I would love for my fairy godmother to poof me a Pomeranian puppy. (And maybe a car!)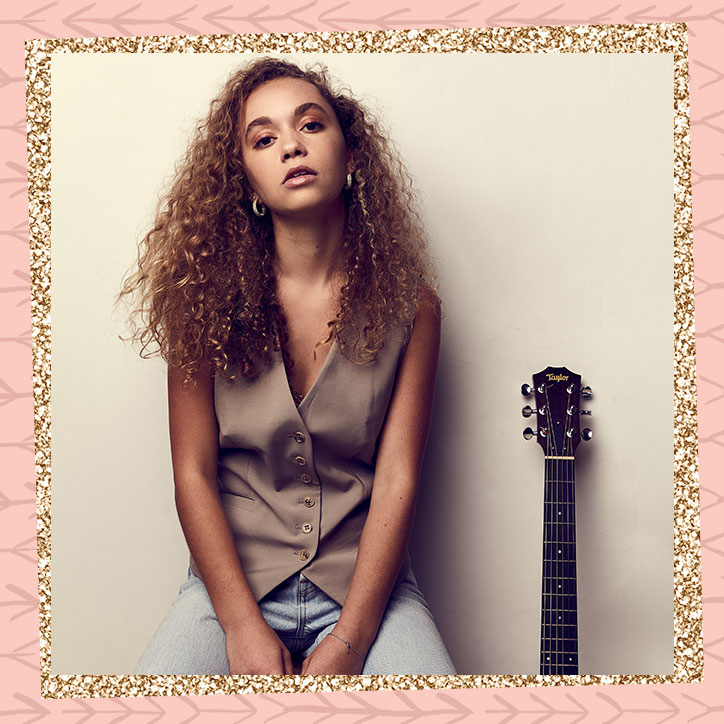 You recently released a cover of Let It Snow! What do you love most about holiday music?

JILLIAN: I like the vibe of holiday music and how it gets me in the holiday spirit. Even if it's not snowing, it makes you feel like it is!
How did you discover your passion for singing and songwriting?

JILLIAN: Growing up in a musical family, I started singing as early as I can remember. I did all the elementary school shows and eventually did some local theatre just before middle school. I also sang a few songs with my parents' band when they played out. I taught myself guitar around age 12, and from there the songwriting just happened.
Which songs would you add to the soundtrack of your life?

JILLIAN: I would include these songs on my soundtrack: I'll Follow the Sun (The Beatles), Unwritten (Natasha Bedingfield), and You Need to Calm Down (Taylor Swift). And I would definitely add one of my own songs, probably i don't know.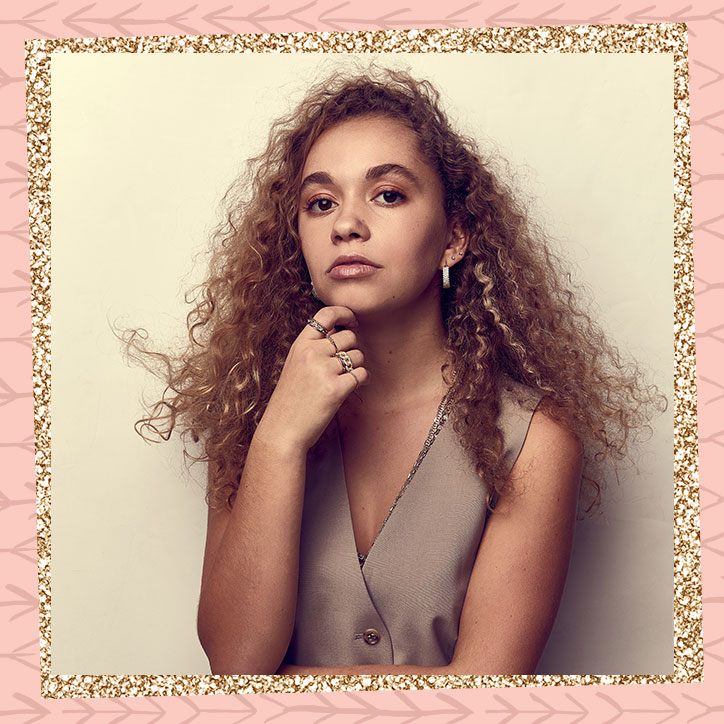 How do you make a positive impact?

JILLIAN: I try to use my platform to spread awareness about important issues like equality.
What is your biggest dream for the future?

JILLIAN: I hope to make more movies and continue writing songs that make people feel something.
Do you have any advice you'd like to share with your fans?

JILLIAN: Use your voice! Speak up for what you believe in or for people or causes that need your support.
Living for all those Disney+ Originals? Get to know Diary of a Future President star, Tess Romero!