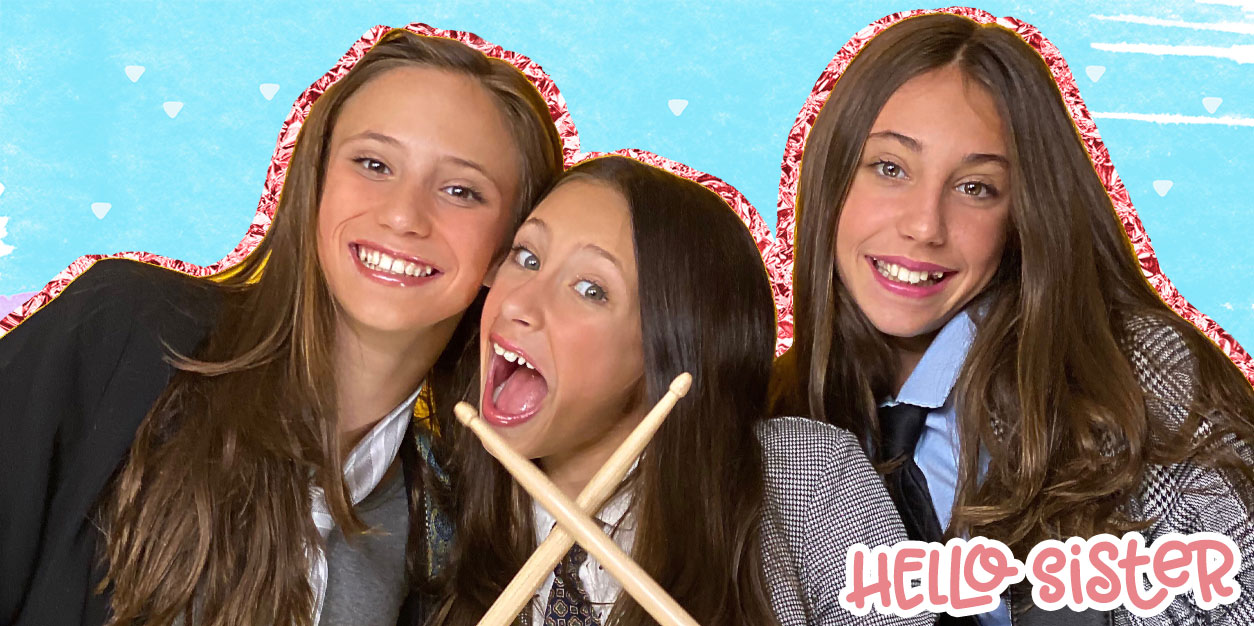 Get to Know Gabriella, Grace, and Scarlett of Hello Sister
Is your favorite playlist in need of some fresh new finds? Look no further than the Florida based trio, Hello Sister!
Grace, Gabriella, and Scarlett are three super close sisters who are totally living the dream! With a tour in the works and lots of new music on the horizon, the girls are about to explode onto the music scene. From their relatable and infectious original songs like Middle Schooler and Summer Time to their awesome covers, Hello Sister does it all! Their newest cover drops later this week, and the girls just teased their spin on Lady Gaga's soulful song, Always Remember Us This Way, from A Star is Born.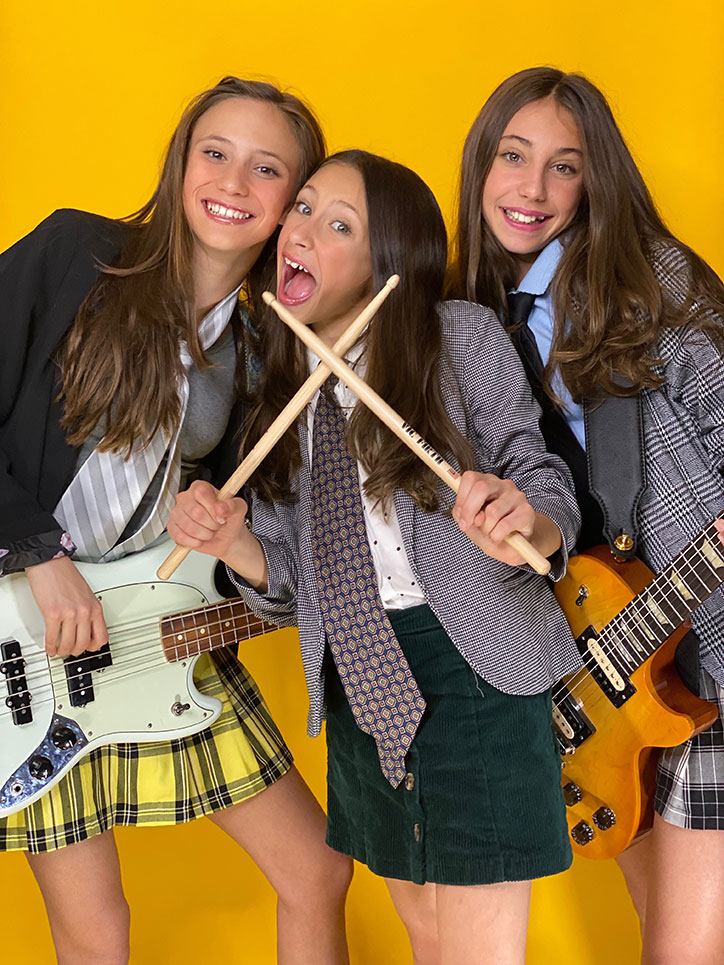 Music may be their passion, but it certainly isn't their only talent! Scarlett, Gabriella, and Grace love to stay active and are all competitive swimmers and cross country runners.
Get to know Gabriella, Grace, and Scarlett as they dish on all their favorite things and what they love most about making music together!
Tell us about Hello Sister and how you got your start!

HELLO SISTER: We are all sisters who are a year apart and are currently in middle school together in 6th, 7th, and 8th grade. Scarlett (the youngest) plays the drums, Gabriella plays the guitar, and Grace, the oldest, is lead singer, bass, and keys. We write our own music and love playing together!

Our Dad was in a band so he would sing around the house all the time, so we loved and were influenced by music. Grace started and loved singing at a young age, and also played the piano all the time and started to write little songs. Scarlett loved to bang on stuff all the time, which was perfect for a drum player! When Scarlett was around 4, she received an electric drum set and loved it so much. She banged on it way too hard, and it ended up breaking!

Gabriella was given a guitar at the age of 6, and she loved playing it so much. At the beginning, she would complain about her fingers hurting. Our dad would always tell her the story about Bryan Adam's line in the song Summer of '69, "played it 'til my fingers bled," and it would make Gab laugh and stay motivated. Grace started the bass once we decided we wanted to form the band. It has been so great getting to play together!
What do you love most about making music?

HELLO SISTER: It is a way for us to express our emotions and create music together. It's great to be able to play live and make people smile with our music!
What is it like being in a band with your sisters?

HELLO SISTER: It's really fun, and my sisters are my best friends. We are happy to play together and share all these fun experiences together.
Who are some of your musical influences?

HELLO SISTER: We love the Jonas Brothers, Taylor Swift, and our dad! Being a musician himself, he constantly plays, writes, and introduces us to all types of music. Especially from the 80's – his favorite!
What does Hello Sister have planned for 2020?

HELLO SISTER: We have new music coming out, a tour, and a tv pilot!
Get to Know Hello Sister: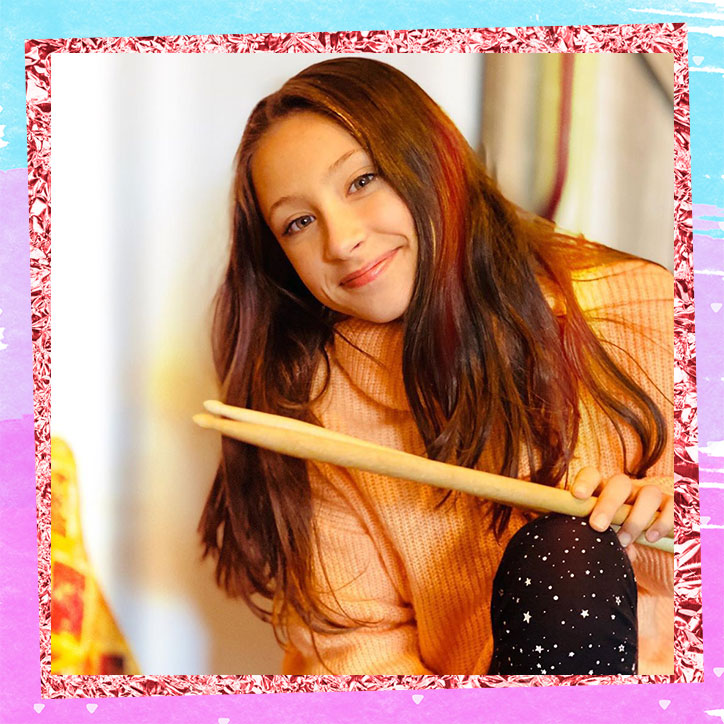 Scarlett:
Best Candy:

Sour Patch Kids
Someone I'm Dying To Meet:

The Jonas Brothers!
Any Hidden Talents?:

Competitive swimming, and I'm a state qualifier for Cross country running. I love dancing too!
My Fav Emojis:

Silly emoji with tongue out (?) and the smiley face with stars in eyes (?)
Favorite Color:

Yellow!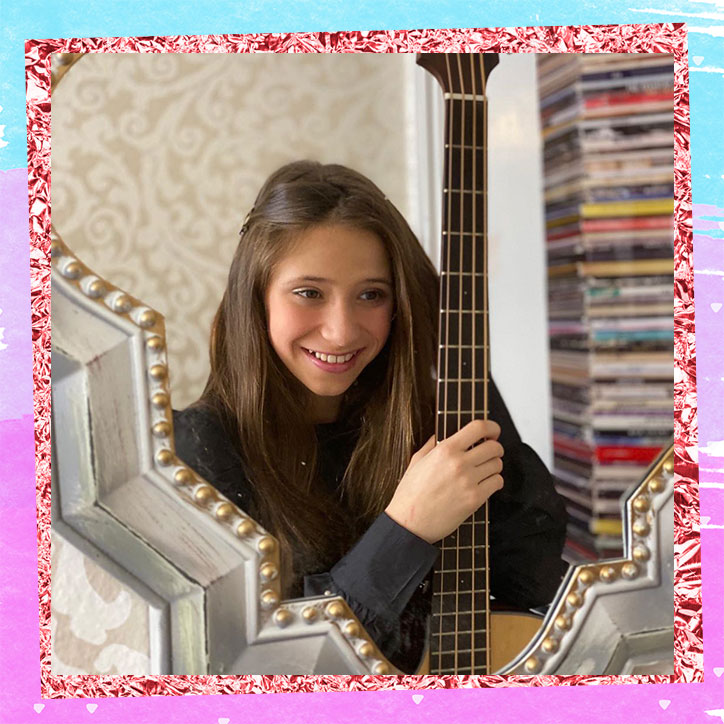 Grace:
Best TV Show:

High School Musical the Musical the Series (HSMTMTS), Victorious, and Psych.
Any Hidden Talents?:

Competitive swimming, and I'm top ten in state for Track and Cross country.
Favorite Books:

The Outsiders, Braced, and After.
Best Candy:

Snickers, Twix, Reese's Pieces, and Jolly Ranchers.
I Am Most Curious About:

Where my future will take me in my music, sports, and education.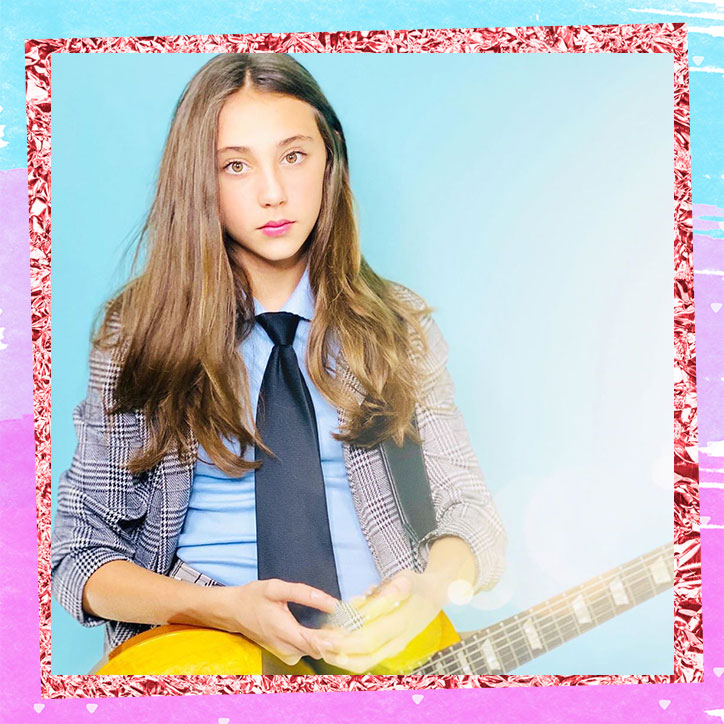 Gabriella:
Favorite Books:

Front Desk, All the Way Down, and The Prince and The Dress Maker.
Best Candy:

Raspberry Stripes from Hawaii
Any Hidden Talents?:

Competitive swimming, and I'm top ten in state for Track and Cross country.
Someone You're Dying to Meet:

The Jonas Brothers and Dan + Shay
Top 3 Favorite Songs:

Burning Up by the Jonas Brothers, Speechless by Dan + Shay, and Lover by Taylor Swift.
We love the sisterly vibes and can't wait to see (and hear!) all the surprises Hello Sister has in store for this year!
If you love girls who shine bright, you'll love getting to know our January Shimmering Star, singing ventriloquist, Darci Lynne!