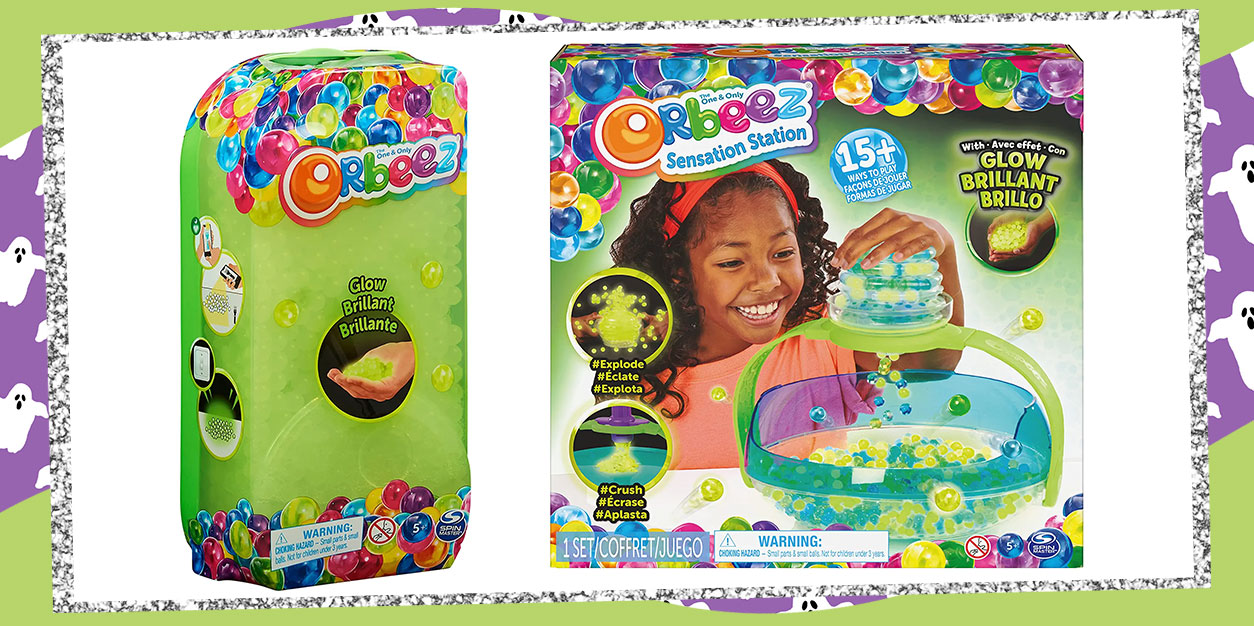 Give Spooky Season a Satisfying Glow-Up With Our Glow-in-the-Dark Orbeez + GIVEAWAY!
NOTE: We teamed up with Spin Master for this Glow-in-the-Dark Orbeez Giveaway. All opinions are our own; we were under no obligation to give a positive review. Giveaway prizes provided by Spin Master.
Who says spooky szn has to be all screams? It's time to give those autumn thrills and chills a super satisfying spin, Orbeez style! If you're looking to give Halloween a spooky glow-up, look no further than the Orbeez Sensation Station and Glow-in-the-Dark Orbeez beads.
These brand new additions to the Orbeez fam bring the squishy, smooth, and seriously irresistible sensory vibes you love, but when you turn off the lights, they glow bright, unlocking so many new possibilities to play all night long. Whether you're looking to create glowy ASMR vids or feel those glowing beads flowing down over your hands like a fountain, these products are both must-haves for a sensational spooky szn.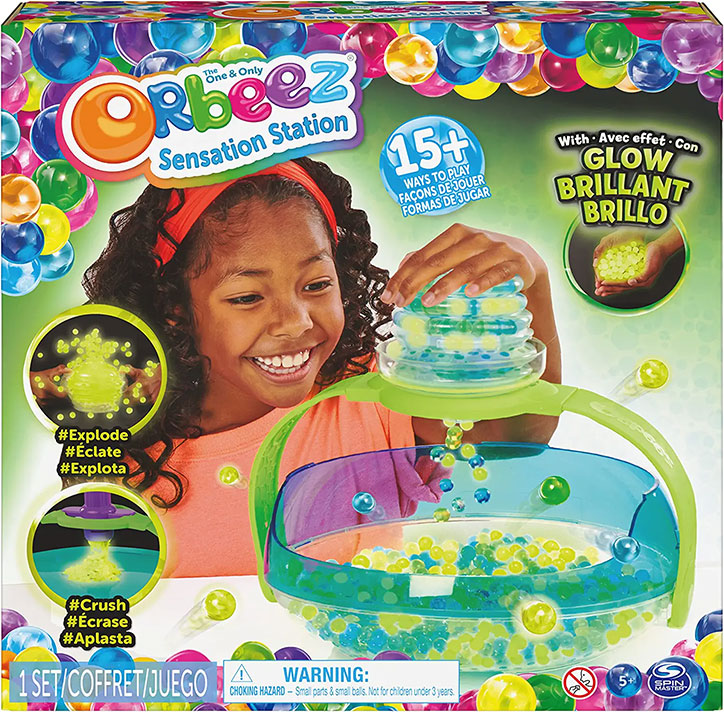 The Orbeez Sensation Station is the ultimate experience for Orbeez fans. It comes with six unique tools so you can slice, bounce, roll, crush, and explode your way to fun. With 2,000 beads included (1,000 multicolored + 1,000 Glow-in-the-Dark), you get everything you need to dive in for hours of creativity and soothing vibes. Plus, there's storage to keep everything organized.
Just looking to upgrade your ever-growing collection? You can snag a pack of 1,200 Glow-in-the-Dark Orbeez, too! They come pre-grown in a reusable storage container, so they're ready to use right out of the package. We think they're an awesome addition to any Halloween party. With those eerie glowing vibes and slippery surface, you can trick your friends into thinking they're touching eyeballs!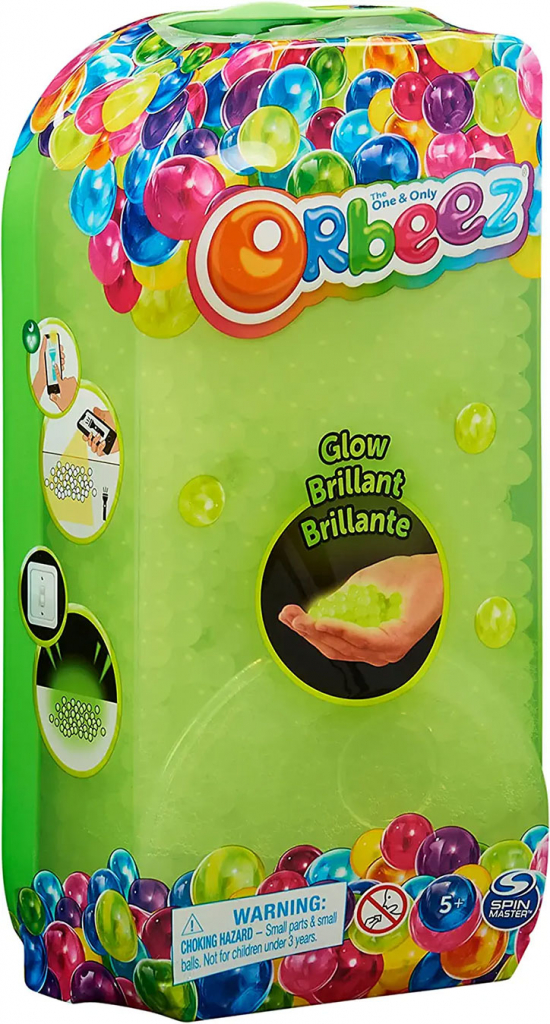 Ready for your Orbeez glow-up? We teamed up with our friends at Spin Master for a Glow-in-the-Dark Orbeez Giveaway! We're giving ONE lucky winner a chance to snag a Glow-in-the-Dark Orbeez Prize Pack so you can have oodles of sensational fun!
Ready to enter? Grab your favorite adult and have them enter below for your chance to WIN!
Glow-in-the-Dark Orbeez Giveaway: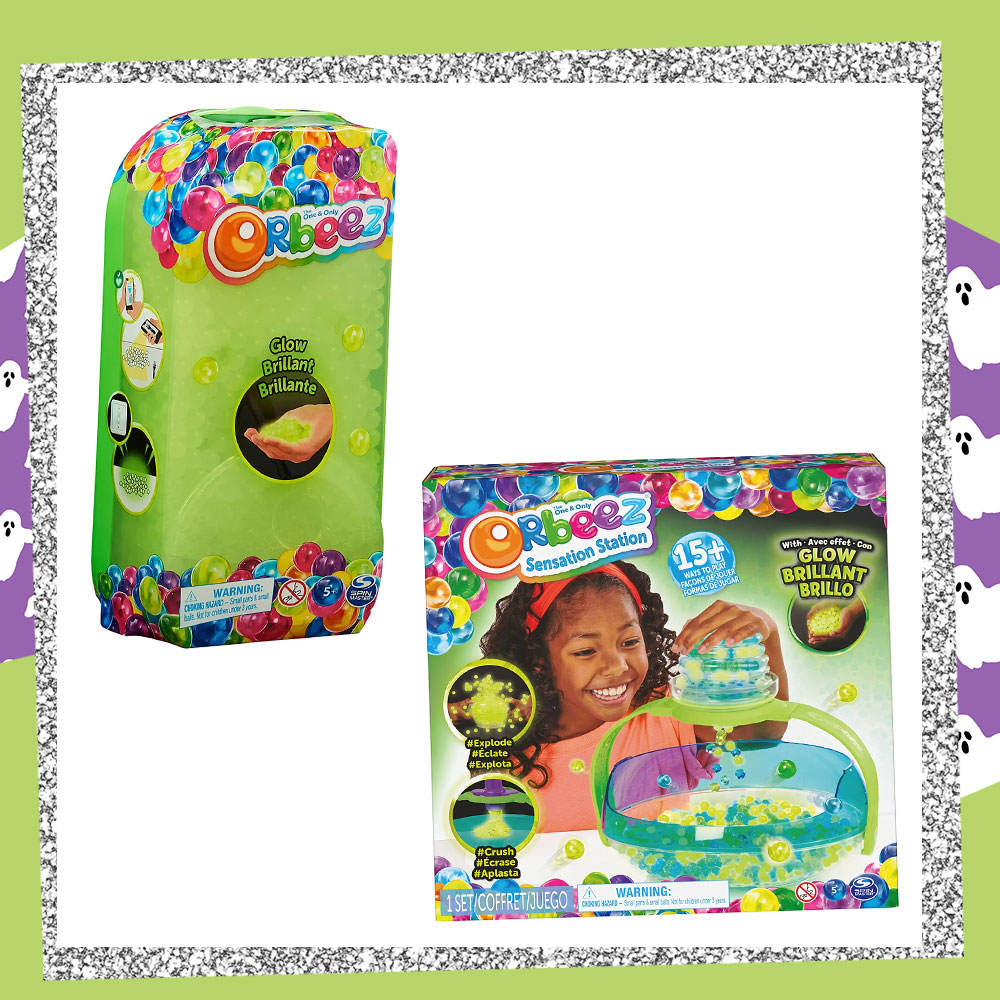 WHAT DO I WIN?:
ONE (1) lucky winner will receive a Glow-in-the-Dark Orbeez Prize Pack that includes:
– ONE (1) Orbeez Sensation Station with Glow-in-the-Dark Orbeez
– ONE (1) pack of Glow-in-the-Dark Orbeez
*Prizes generously provided by Spin Master.
HOW DO I ENTER?:
Grab a parent or guardian and have them fill out the form below by October 7, 2022 at 11:59pm ET.
Giveaway runs from 09/23/22 at 12:00 pm ET through 10/07/22 at 11:59 pm. Open to US residents ONLY. Be sure to read the fully detailed rules HERE before entering.
THIS GIVEAWAY HAS ENDED AND THE WINNER HAS BEEN CONTACTED.
You must be 18 or older to enter. Please, only ONE entry per person. If selected as a winner, we will provide your parent/guardian with an affidavit to confirm that you are a valid winner who has permission to win. They will be REQUIRED to sign and return the affidavit to YAYOMG! to claim your prize. Prizes will not be mailed out without signed parental consent.
WE THINK YOU'LL ?HEART? THESE POSTS:
✨DISCOVER YOUR GASTROLOGICAL SIGN: What's your fart personality? The stars are predicting everything about your toots HERE.
?SHINE BRIGHT: Catch up with our Shimmering Star of the month, dance phenoms & singing sister trio, Triple Charm!
✨FIERCE READS: Our empowering pick of the month is Speak Up!, a new graphic novel about an autistic girl with a secret popstar identity!