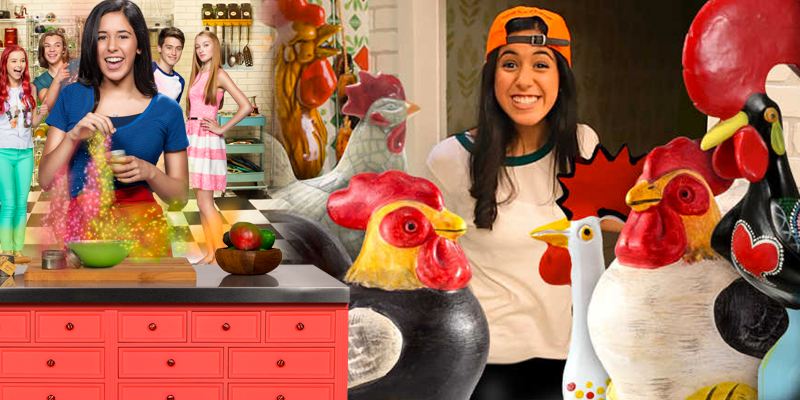 POLL: Talia in the Kitchen
Talia in the Kitchen premiered last night, and we're already hooked! Thankfully, the entire season will be airing on Nickelodeon this month. Like Nick did with Make It Pop and Every Witch Way, Talia in the Kitchen will be showing a new episode every weeknight in July from July 6th through July 30th!
Missed the first episode? You can catch it on the Nick app or Nick.com – or you can watch this clip!
Talia in the Kitchen is all about Talia, a spunky, independent 14 year old girl who starts working in her family's restaurant on a summer visit to Miami to see her grandma. With the help of magical spices and her salt and pepper sense – Talia is able to cook up anything the customers ask for. She's basically a food wizard! Think of all the tasty things you could whip up in the kitchen if you had magic spices – it's like Wizards of Waverly Place meets Food Network!
With these magical spices and the help of her friends Rudy (who's totally crushing on her) and Valerie (who has Cat Valentine-red hair and an ever changing favorite hobby), Talia tries to help save her family's restaurant. There's of course, competition from a local family restaurant run by Debbie (the popular girl who's a total food snob), Tyson (Debbie's total hottie of a twin brother), and Frenchie, the head chef who's all flair and no flavor!
Now that the show has started, we're dying to know what you think of it! Are you loving Talia in the Kitchen? Vote in our poll!:
[socialpoll id="2281005″]