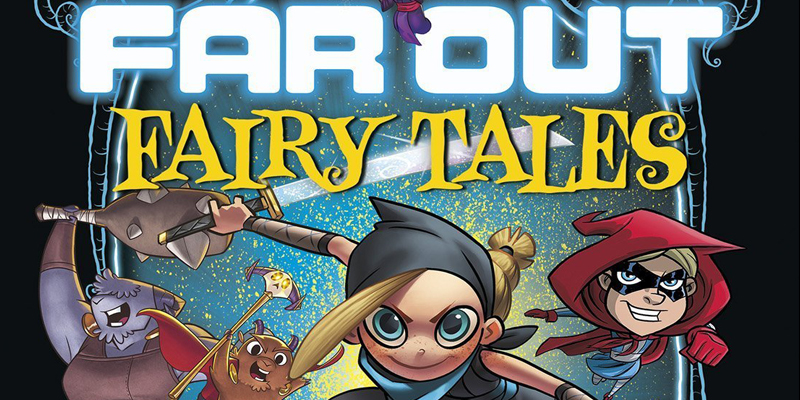 Which "Far Out Fairy Tale" Should You Read?
Our good friends at Capstone recently sent us a collection of their "Far Out Fairy Tales" graphic novels, and from the moment we saw the front cover, we knew we were gonna love it! Each story in the "Far Out Fairy Tales" series is written and illustrated by a different author and it tackles a classic fairy tale like "Snow White and the Seven Dwarves" or "Hansel and Gretel" in an all new and extremely fun way – by turning it into a colorful comic with a modernized story and a great sense of humor.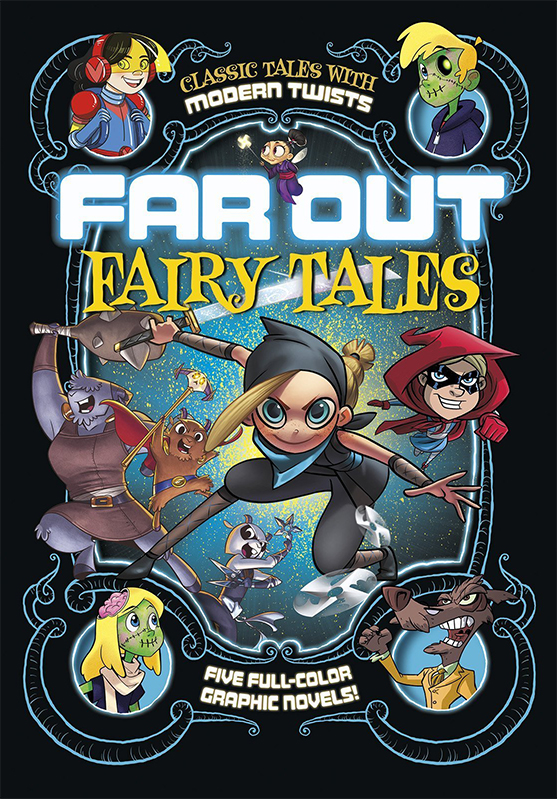 Each of the stories feature the characters and themes you read as a kid, but with an all new twist. In "Ninja-rella" by Joey Comeau, instead of falling in love with a handsome prince, Cinderella (or should we say, Ninja-rella) is practicing her ninja skills and dreams of one day becoming his body guard. In "Super Billy Goats Gruff" by Sean Tulien, the three billy goats become SUPER when they find themselves trapped inside a video game. Everything you know about the classic fairy tales has been made even better by adding in robots, zombies, ninjas, and lots of great jokes that will have you laughing out loud.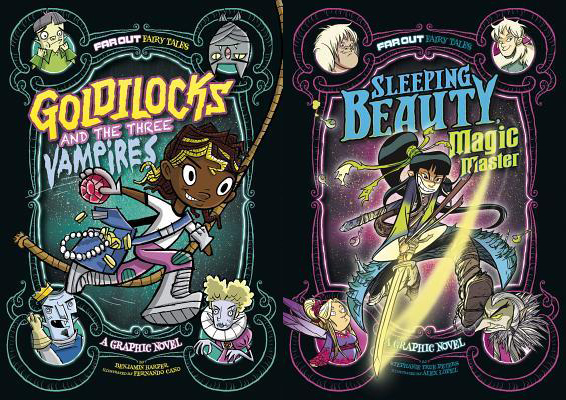 Two new additions to the series "Sleeping Beauty, Magic Master" by Stephanie True Peters and "Goldilocks and the Three Vampires" by Laurie S. Sutton came out earlier this month and we were so inspired by how fierce and independent all the girls in these graphic novels are, it inspired us to make a quiz for you guys! Gone are the days of helpless distressed damsels – these fairy tale heroes can explore, adventure, and save the day all on their own!
Take our "Far Out Fairy Tales" Quiz to find out which story you should read first. Once you've got that figured out, head to your favorite book store or comic store to stock up on ALL the stories because you're going to love them so much and want to read them all! We definitely hope to see even more books added to this great series in the future.