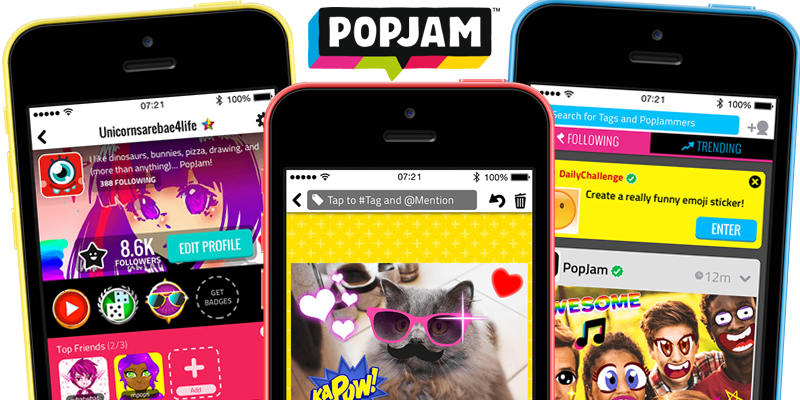 PopJam is the Creative Community You've Been Looking For
PopJam is a new app for iOS and Android devices that allows you to doodle, create, and share in a community of other kids and kid-friendly creators who have one goal in mind – FUN! It's been a hugely popular community in a few countries for a few awhile now, and today SuperAwesome has finally brought PopJam to the US! Hooray!
Here's what you're in for when you become a PopJammer:
1. Create to your heart's content:
To sign up for an account, all you need to do is choose a username and pick an avatar. That's it! After that, you're free to start creating and engaging in this extremely fun community filled with your peers from all around the globe. From the very first moment you join, you're encouraged to use the app's creation tools that let you create and draw anything that pops into your brain and give them life with animated sticker packs, text, and more.
Once you're done, share it with the rest of the PopJam community to show off your talent! Use tags and hashtags to give shoutouts to other users or describe your creation. It's super easy and super fun. The official PopJam channels also posts tips, challenges, and lots of other stuff to keep you from getting bored and to keep you always coming back and creating.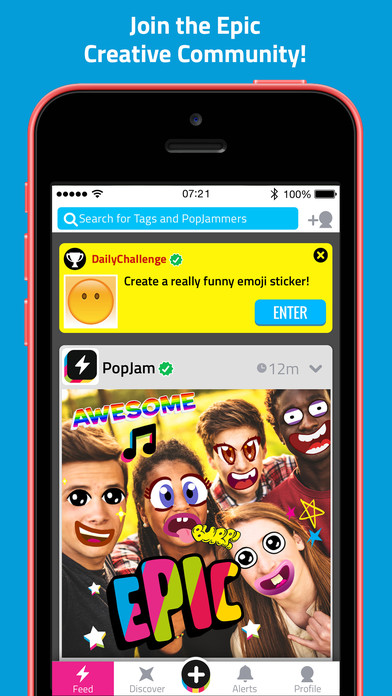 2. Engage in a creative community of like-minded fun-havers:
Everyone else on PopJam is there for the same reason as you! To create awesome stuff, make new friends, and take a break from the real world, and become the star you were destined to be. You can "heart" and "re-jam" (re-post) creations you love, watch videos, post comments, and follow other users just like you can on other social media platforms, but this one was made with kids in mind. Everything from user creations and comments are moderated by the PopJam Staff to keep you safe while using the app.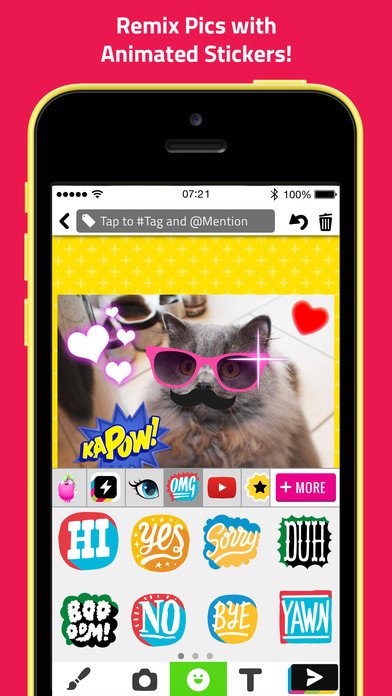 3. There's nothing to buy and no traditional ads:
PopJam has ZERO in-app purchases. Any unlockable content (like extra sticker packs and the ability to use GIFs from Giphy) is earned by gaining more followers. This keeps the community engaged and always interacting with each other and sharing new creations. It also means you'll never have to spend a dime and you'll never see anything you shouldn't be seeing while using this app.
PopJam also doesn't have any typical types of ads, but instead, allows kid friendly brands (Disney, Nintendo, etc.) to join the community in a fun way. For example, "The Secret Life of Pets" has a verified PopJam channel that posted funny images of the pets from the movie, caption posts, and more! In order to see their posts you have to follow their channel (and occasionally things are shared by the official PopJam accounts), so your feed won't be bombarded with anything you don't want in it. Nothing in PopJam ever links out to site or app you're not supposed to be on, so your parents will likely be pretty okay with you spending time using it and any of these special featured posts are Awesome!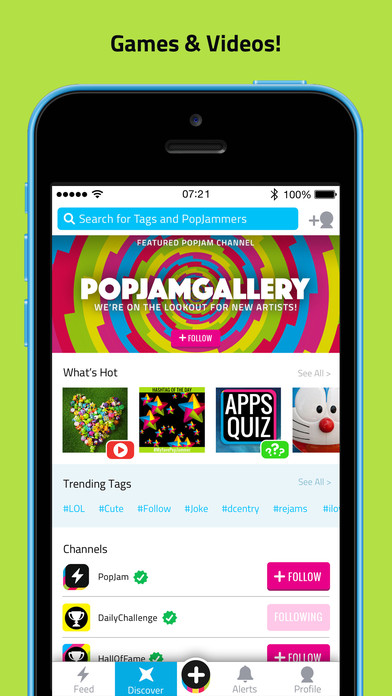 4. There's more than just doodle sharing:
In addition to sharing your own posts and seeing what others have created, there's also fun games to play. There's always new personality quizzes, trivia quizzes, and other little mini games to get involved in. After you play, you can even share your results with your PopJam followers. Some PopJam users have even gotten really crafty with their shares and often post mazes, puzzles, spot-the-differences, doodle challenges, and more! There's always something new and exciting to do.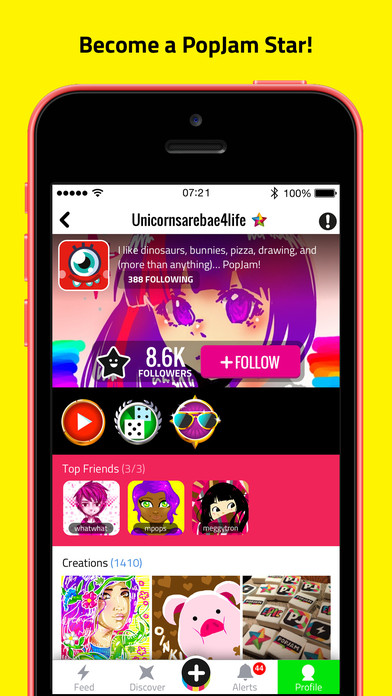 5. Get rewarded for good deeds!
If you're an active PopJammer who's always helping out in a positive way, you might be able to earn yourself a Neon Star! Neon Star badges are given out by the PopJam Staff to PopJammers who are very active, kind and welcoming to new users, and an overall positive influence in the community. It's a special honor to earn this badge, so if you get one, wear it with pride! They're given out about once a week or so, so you have a very real chance of earning one! (Even if you don't end up getting one, there's plenty of other badges to earn based on your activity in the app – so don't fret!)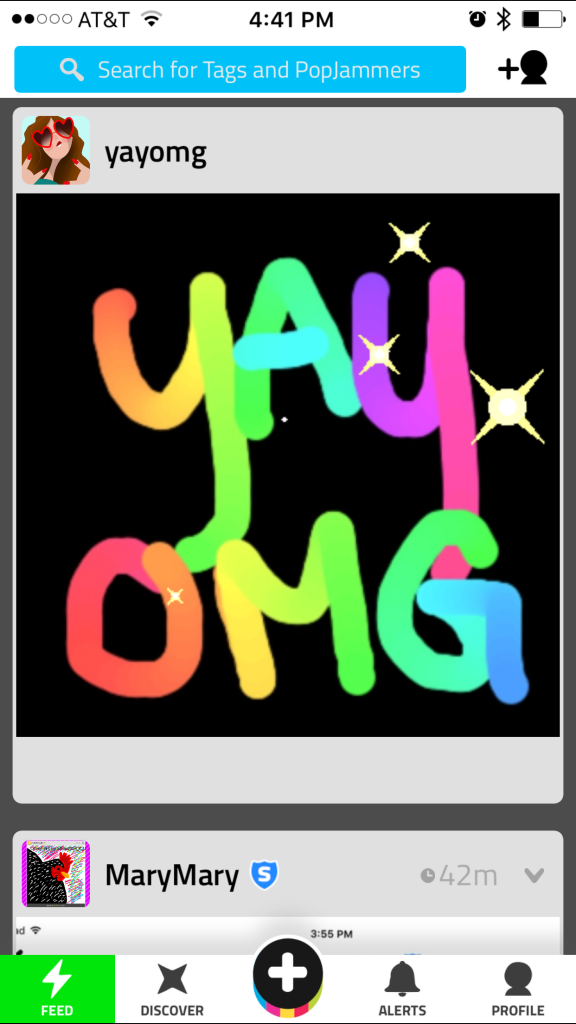 PopJam is completely free to download (though you should definitely ask your parents permission first) and is available now for kids in the US, UK, Ireland, and Canada! Let's all agree to download this app and get to 'Jammin now and turn this already awesome community into the best place to be!
Our username on the app is yayomg, give us a follow and we'll follow you back!