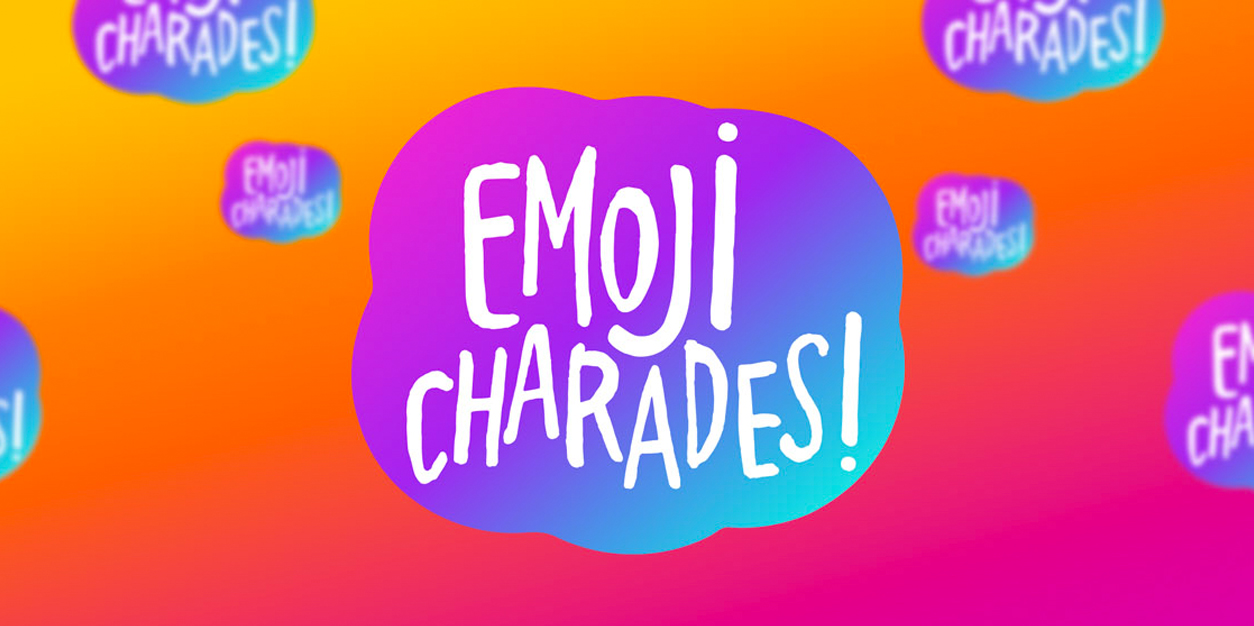 Emoji Charades Brings Awesome Trivia Fun for Emoji Lovers
If you aren't playing Emoji Charades, what are you waiting for? Emoji Charades is the ultimate trivia party game from GameCake Studios that transforms your living room into a trivia lounge. It combines the best parts of charades with challenging trivia and adds in emoji to make it super fun! Solve emoji riddles, score points, and have a blast with your friends and family using the devices you already own. Keep on reading for our hands-on review!
Our Emoji Charades Review:
Gameplay:
To get started you'll need to download the Emoji Charades app, pair it with a second compatible device. We really appreciated how simple and quick the game is to set up, there's no wasted time fighting with your devices instead of having fun. Finally, grab at least 3 players and get to playing! We tried it with two players as well and it's still fun, but the bigger the group, the more fun it becomes. Plus, each player gets to snap a really fun kaleidoscope selfie to represent them throughout the game.
The first thing you'll do is select a category to play. Like charades, one person "acts out" the clues while the others sit back and try to guess the word or phrase. In this case, instead of acting it out, you'll use emoji to describe the secret phrase you've been given screen. The catch? You can only choose from the 64 emoji the game puts in front of you! Players who are guessing will only be able to see the emoji you type in and no other hints displayed on the second screen. They can shout out as many answers as they like, racing against the clock to get as many right answers as possible in 90 seconds. After the 90 seconds are up, pass the phone to the next person and keep the game going.
One thing we really liked about this game is that if everyone is super stumped, you can choose to skip that word or phrase and move onto something else with no penalty to keep things flowing. Some charades lovers may find this too simple, but it made the game so much better. Instead of being stuck until the time ran out on a clue no one can figure out, you can just move along and continue the game.
Emoji Charades Brings Friends and Family Together
Since the game is really easy to dive into and understand, it makes the experience even better. Play it with your squad, play it on that family night your mom has been begging for you to have, and even invite grandma and grandpa to play. Within just a few minutes everyone should be able to get the hang of it. The controls are intuitive, the concept is familiar and easy to pick up, and it's honestly pretty addicting to play. We found ourselves wanting to try every single category.
Since all you need to play are two devices, Emoji Charades is great for game nights, parties, sleepovers, and even road trips. Pretty much anytime you're hanging out with a group of friends is a good excuse to whip out your devices and get your emoji on. No lugging around board game boxes or game consoles required!
Test Your Trivia Knowledge
From fictional characters to junk food to celebs and more, there's something for everyone in Emoji Charades. There are currently 11 category packs available, with lots more on the way. The game officially released on Valentine's Day and they've already added 2-3 new packs. All the category packs are free to try right now, but they will eventually be adding in paid rental model beginning in June. If you get the game now, you can play every category for free until they switch over, so there's no excuse not to give it a try! The updates keep the game fresh and always give you an excuse to open up the app and play again.
Friendly Competition
Who doesn't love a little competition between friends? Rather than being a game you play online, Emoji Charades encourages you to hang out with your buds IRL and get in some 1 on 1 hangs. It's surprising how fast even the quietest, most shy people get into yelling out their answers and finding their competitive edge while playing this game. It's just that fun! The game learns from how you're playing, so if you're on a hot streak, it'll start giving you harder clues. If you're not doing so well, the game will throw you a few easy ones to keep the gameplay going and boost your confidence.
Add Your Own Twist
There are lots of ways you can add your own flair to the game and make it your own. Compete as teams and have someone keep score to heat up the competition a bit. Make Easy categories worth 1 point, Medium worth 2 points, and Difficult worth 3 points. Deduct points for skipping a phrase. Give out prizes and make a whole night out of it!
We genuinely had a blast playing this game and are definitely looking forward to seeing more updates from GameCake in the future. Emoji Charades is available now on iOS devices and is also compatible with Chromecast. Android and Fire TV compatibility is on the way soon. The game is rated ages 12+, but the "inappropriate" references are pretty infrequent and similar to anything you'd find in HQ Trivia or other family-friendly trivia games.
Looking for even more fun? Here's all the things we loved about KleptoCats 2!