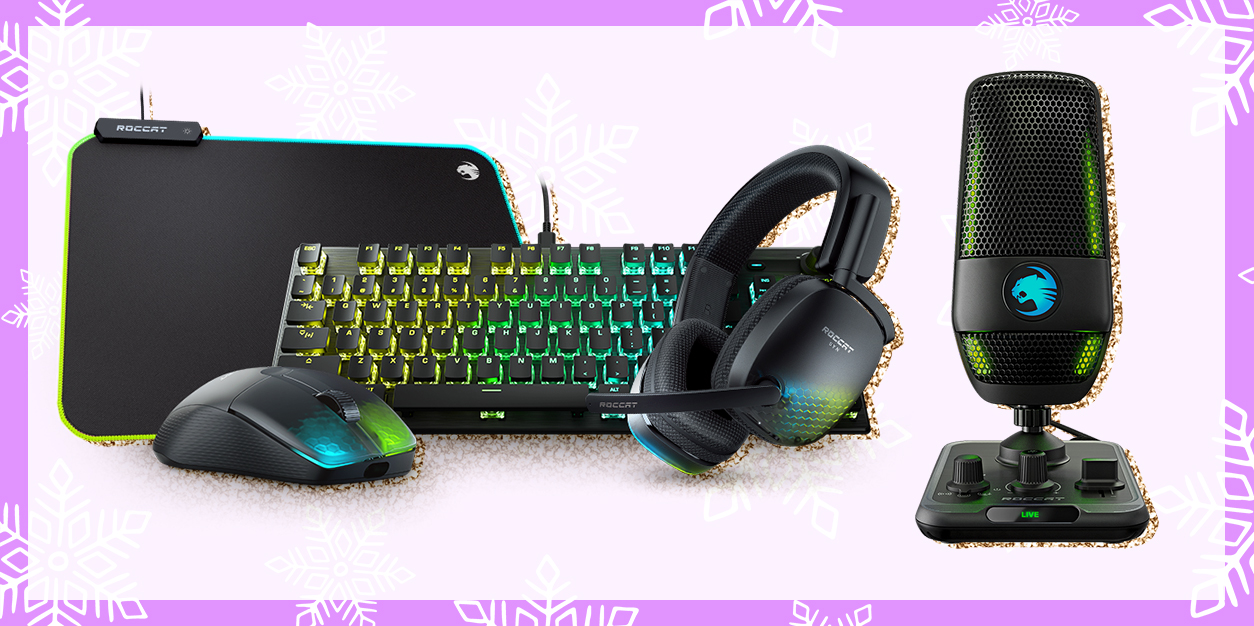 Holly Jolly Giveaway: Ultimate ROCCAT Streaming Starter Kit
NOTE: The items in our Ultimate ROCCAT Streaming Starter Kit Giveaway were provided by the brand for the purposes of our Holly Jolly Giveaways. No money was exchanged, and all opinions are our own. We reached out to these brands for this giveaway because they create products we love.
Seasons streamings! Our next Holly Jolly Giveaways prize pack is overloaded with gaming goodies to help you become the next streaming sensation!
Our friend FabuRocks is a streamer who's been making her mark on the gaming world since she was 8 years old. Fabu uses her channels to flex her gaming skills and connect with her fans, as well as a form of therapy for her ADHD and a way to share her experiences with the world. (Want Fabu's advice for becoming a streamer? Click HERE!)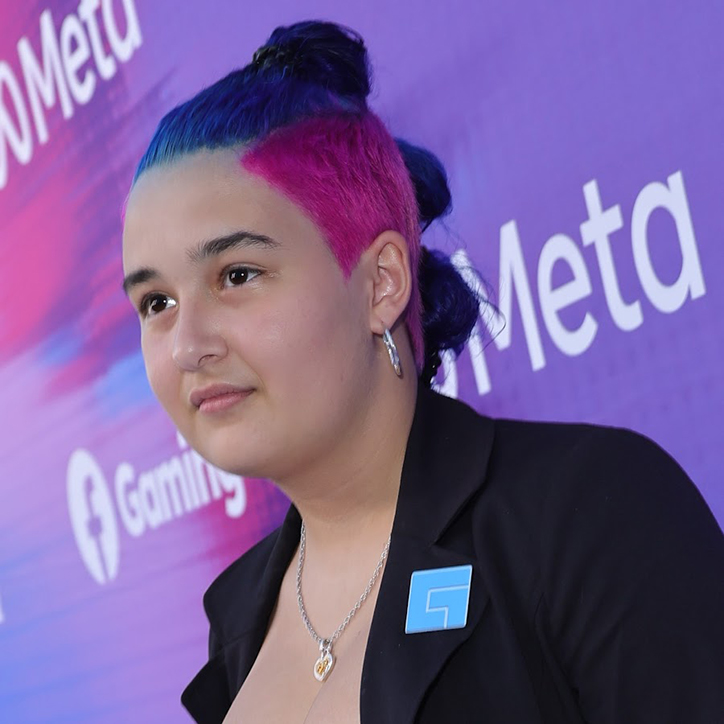 As one of ROCCAT's featured creators, she's helping us inspire aspiring young streamers by joining forces with YAYOMG! for a seriously awesome giveaway! The ROCCAT PC gaming gear in this prize pack will help you kickstart your channel with amazing tech that's on par with what your favorite creators use to make their content.
We're giving ONE lucky winner a chance to WIN the Ultimate ROCCAT Streaming Starter Kit to help empower you to follow your gaming dreams! Ready to enter? Grab your favorite adult and have them enter below for your chance to WIN!
ROCCAT Gaming Gear You'll Love: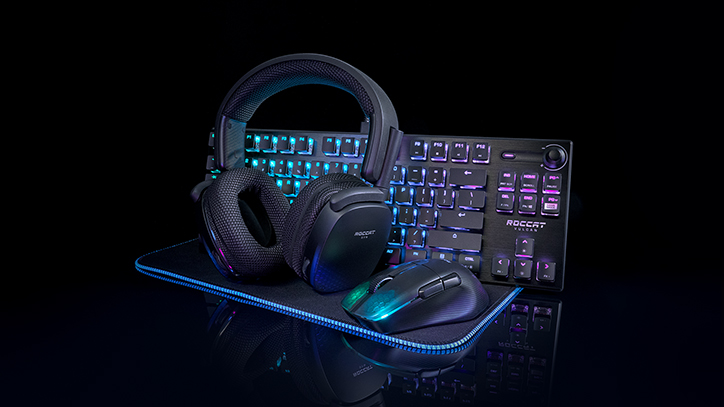 ROCCAT Vulcan TKL Pro Bundle:
If gaming is your destiny, the ROCCAT Vulcan TKL Pro Bundle is here to help upgrade your gaming skills and give you a competitive edge.
The included gaming keyboard, wireless headset, optical mouse, and sleek mousepad bring major RGB aesthetics combined with top-tier performance that makes every keystroke, mouse click, and livestream the best it can be.
Whether you want to color coordinate your gear for a desk setup tour vid or you're all about leveling up your gaming skills, you'll be a the top of your game with this tech crafted with gamers and creators in mind!
(Want to make sure everything is compatible with your setup before you enter? Click here for specs & deets!)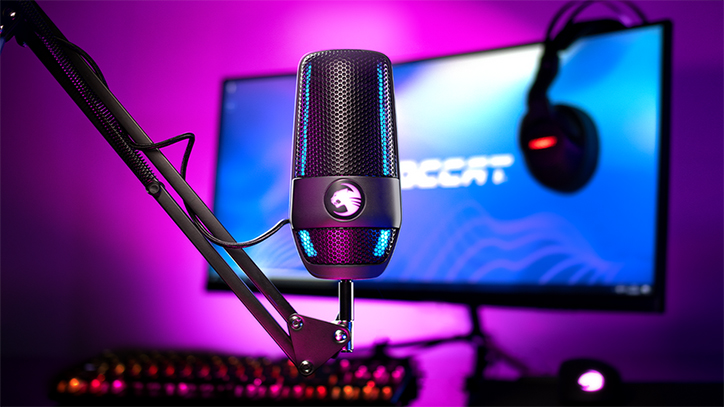 ROCCAT Torch Studio-Grade USB Microphone:
If you're looking to kickstart your streaming career, look no further than the ROCCAT Torch!
This studio-grade USB mic is one of the best choices out there for gamers and creators. The reactive lighting brings moody vibes to your stream, and the mixer-style controls make your streams will shine with crisp pro-level audio you can adjust on the fly.
(Want to make sure it's compatible with your setup before you enter? Click here for specs & deets!)
Ultimate ROCCAT Streaming Starter Kit Giveaway: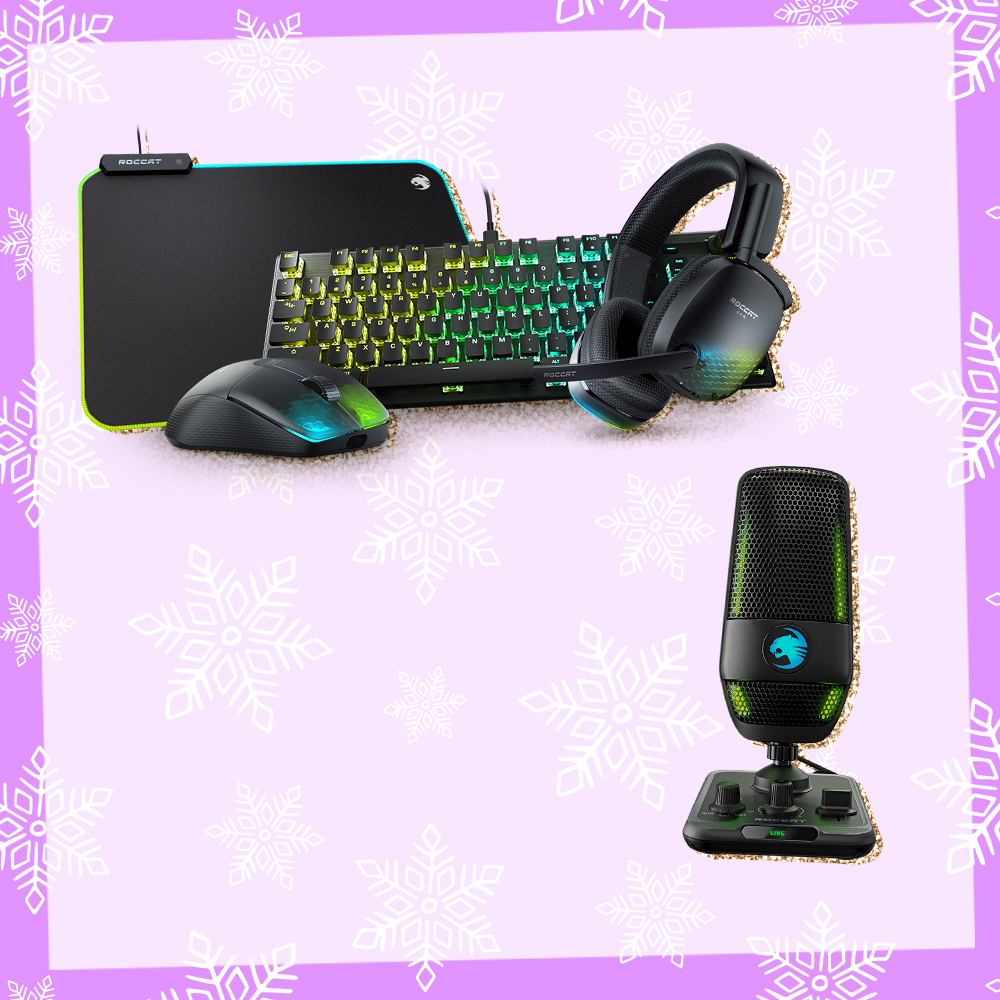 WHAT DO I WIN?:
ONE (1) lucky winner will receive an Ultimate ROCCAT Streaming Starter Kit that includes:
– ONE (1) ROCCAT Vulcan TKL Pro Bundle (Includes: Vulcan TKL Pro Gaming Keyboard, Kone Pro Air Optical Gaming Mouse, Sense AIMO Mid Mouse Pad, Syn Pro Air Headset)
– ONE (1) ROCCAT Torch Studio-Grade USB Microphone
*Prizes generously provided by ROCCAT.
HOW DO I ENTER?:
Grab a parent or guardian and have them fill out the form below by December 6, 2022 at 11:59pm ET.
Giveaway runs from 11/22/22 at 02:00 pm ET through 12/06/22 at 11:59 pm. Open to US residents ONLY. Be sure to read the fully detailed rules HERE before entering.
THIS GIVEAWAY HAS ENDED AND THE WINNER HAS BEEN CONTACTED.
You must be 18 or older to enter. Please, only ONE entry per person. If selected as a winner, we will provide your parent/guardian with an affidavit to confirm that you are a valid winner who has permission to win. They will be REQUIRED to sign and return the affidavit to YAYOMG! to claim your prize. Prizes will not be mailed out without signed parental consent.
MORE HOLLY JOLLYS:
❄️SUPERSIZED SNUGGLES: Cuddle your oversized versions of your favorite foods while you game – enter to WIN a trio of Seriously Supersized food-inspired plush!
?BOOKISH VIBES: Stay warm with a stash of these girl-power-fueled graphic novels from HarperCollins!
❄️ROUTINE REFRESH: Shake up your hygiene routine with this haul of good-for-you TBH Kids personal care products!