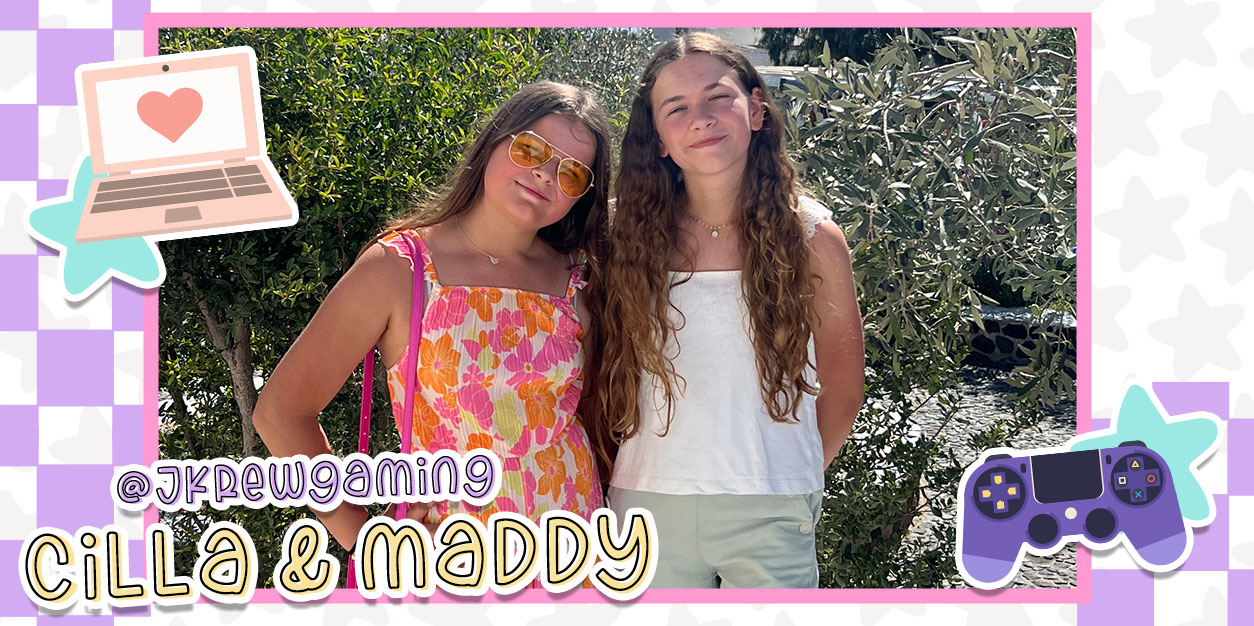 JKrew Gaming's Cilla and Maddy Share a Setup Tour and Their Favorite Games
If you spend your time watching your favorite gamers and streamers, you're probably familiar with Cilla and Maddy from JKrew Gaming!
Sisters and content creators Cilla and Maddy are no strangers to making content their fans will love. From their super popular family channel JKrew to their side channel where they share vlogs and hauls, Cilla and Maddy know exactly what their fans want to see! Together, they lead their family's gaming channel, JKrew Gaming, where they've played everything from Among Us to My Little Pony: A Maretime Bay Adventure. These days, they spend their time exploring the world of Roblox, roleplaying in Brookhaven, playing Hide and Seek with their fans, and acting out funny scenarios like spying on people inside a cardboard box or pretending to be Wednesday Addams.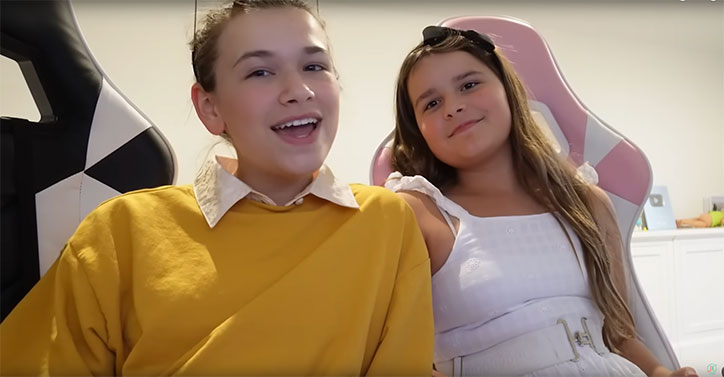 Their channel recently hit over half a million subscribers, so you can count on lots more gaming content on the way – as well as some fun upgrades. The girls have plans to level up their gaming studio with lots of new additions that they're excited to share with the JKrew Gamers!
When they aren't running around Brookhaven or recording videos with their family, Cilla and Maddy love heading to their local stable to ride horses together. Cilla loves reading, relaxing, and going on walks, and Maddy loves shopping and all things pink. The one thing they always agree on? Their love for their fans!
Get to know Cilla and Maddy as they share their gaming setup, their favorite games, and the types of videos their fans love to request!
Get to Know Cilla and Maddy from JKrew Gaming: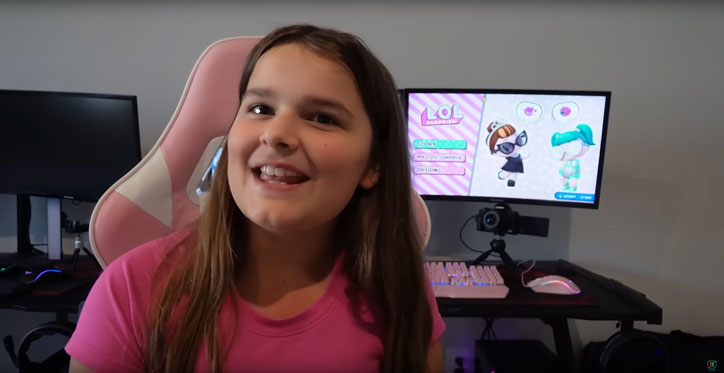 Your gaming channel, JKrew Gaming, recently hit 550k subscribers! How did it feel to hit such a major milestone?
CILLA & MADDY: We felt amazing, such a sense of accomplishment! It was the JKrew Gamers that hit 550K subs. We are one big family, and it's all about the fans. We love them soooooo much!
What are some of your favorite games to play?
CILLA & MADDY: Roblox is probably our most favorite, but if we had to choose another, it would probably be Fortnite and Star Stable.
Give us a setup tour!
CILLA & MADDY: We have a complete room dedicated to our gaming stations. Yes, gaming stations!
Maddy's setup has a distinct pink theme, and Cilla's has a distinct variety of pastel colors. Both setups have a dedicated PC, head and mic combo, and independent camera. Up-and-coming additions include custom LED lights for each setup, new gaming chairs, and awesome backdrops.
We can't wait, the JKrew Gamers are going to love it!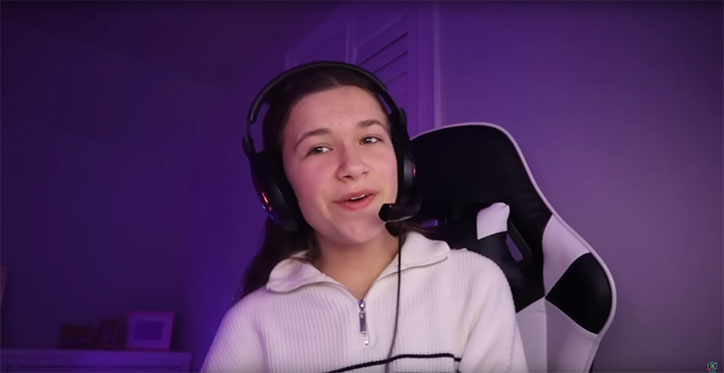 From copying people's outfits to funny roleplay, your videos are always so creative. How do you come up with your ideas for your gaming videos?
CILLA & MADDY: To be honest, our gaming video ideas come naturally with inspo from our fans and other creators. We just love to have fun with it, and the content drives itself. The most important thing is to have fun!
What types of videos are the most fun to create? Which ones do your fans request the most?
CILLA & MADDY: The most fun type of videos to make are roleplays in Brookhaven and fun challenges.
The type of video that our fans request to see the most is a Hide N Seek with fans in Brookhaven, and of course, the everyday roleplay.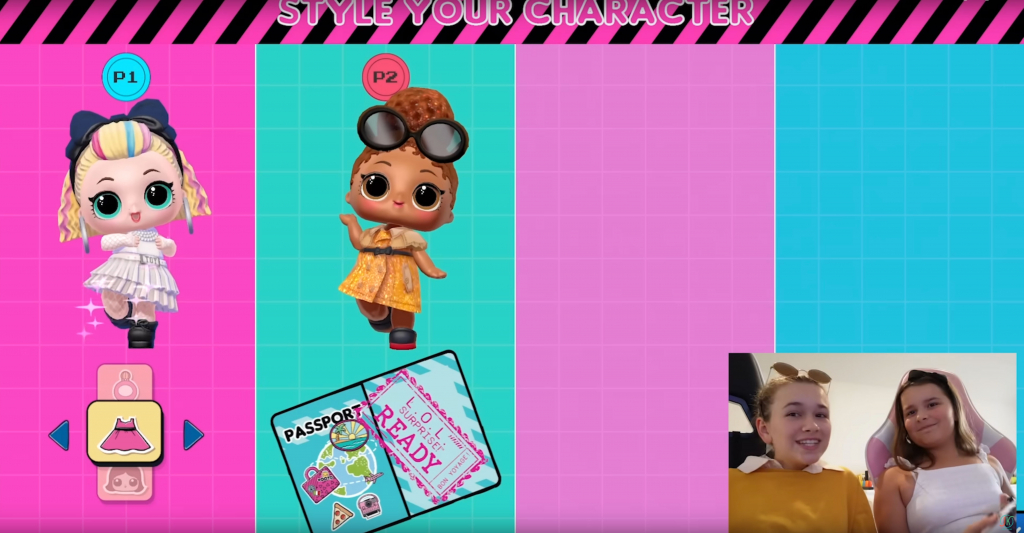 Who are some of your favorite gamers/streamers to watch?
CILLA & MADDY: Some of our favorites are Norris Nuts Gaming and McKenzie Turner Roblox.
Do you have any advice you'd like to share with your followers?
CILLA & MADDY: We love you above all and you keep us motivated to film more amazing content. You are our inspo in everything we do. "Always Stick Together, Gaming Peace!"
MORE POSTS YOU'LL LOVE:
✨MORE CILLA & MADDY: Learn even more about Cilla and Maddy in our GIRLS WITH INFLUENCE spotlight!
💖STREAMING TIPS: Follow your streaming dreams with advice from popular streamer, FabuRocks!
✨CONTENT QUEEN: Get to know YouTuber & influencer Jasmine Mir from @TheMirFam!