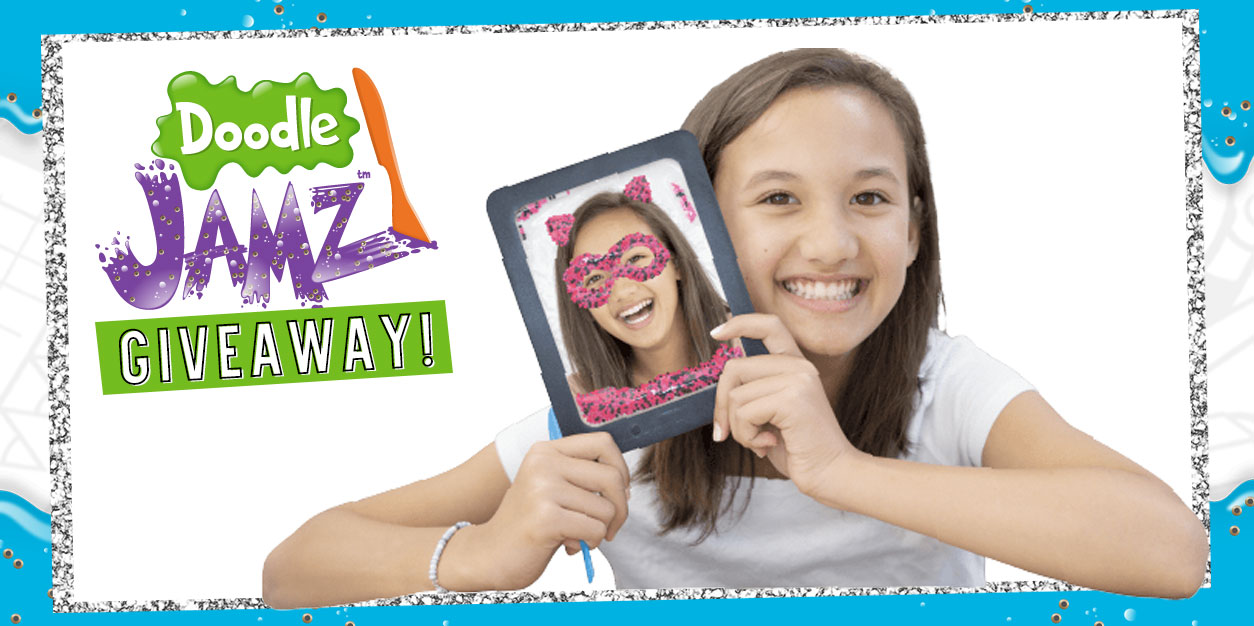 Create Fidget Squish Art With DoodleJamz Art Boards + GIVEAWAY!
NOTE: We teamed up with Sky Castle Toys for this DoodleJamz Giveaway. All opinions are our own; we were under no obligation to give a positive review. Giveaway prizes provided by Sky Castle Toys.
If you were all about Pop-Its, you'll LOVE the new viral fidget sensation – DoodleJamz!
DoodleJamz are TikTok famous, and it's obvious why! From speed sorting challenges to satisfying ASMR-style vids, these art boards are essential for creating awesome content or staying busy at home on a rainy day.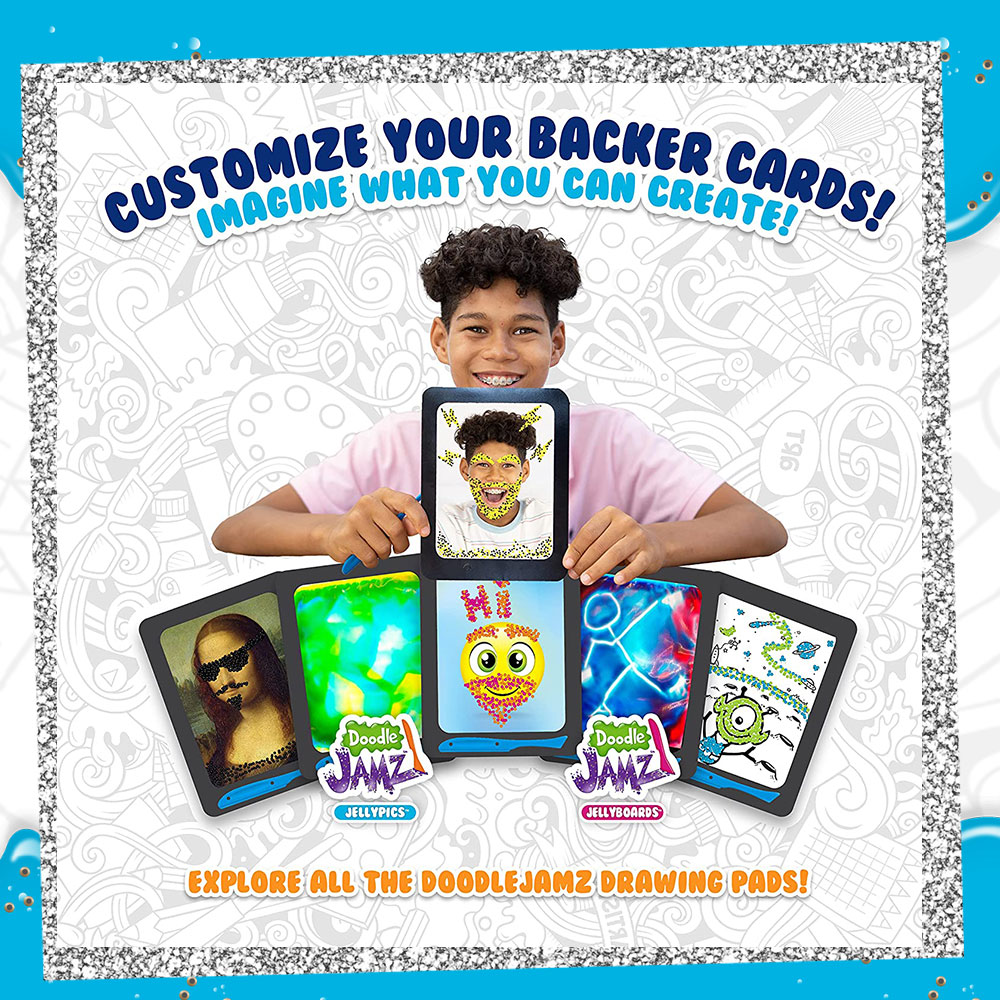 These sensory artboards allow you to squish and shape unique artistic creations in an easy-to-use (and mess-free) doodle board. There are two types of DoodleJamz to try, Jelly Boards and Jelly Pics, each with endless possibilities.
Can't wait to start creating? We teamed up with our friends at Sky Castle to give TEN lucky winners a chance to snag both types of DoodleJamz drawing pads! Ready to enter? Grab your favorite adult and have them enter below for your chance to WIN!
Here's Why You'll Love DoodleJamz: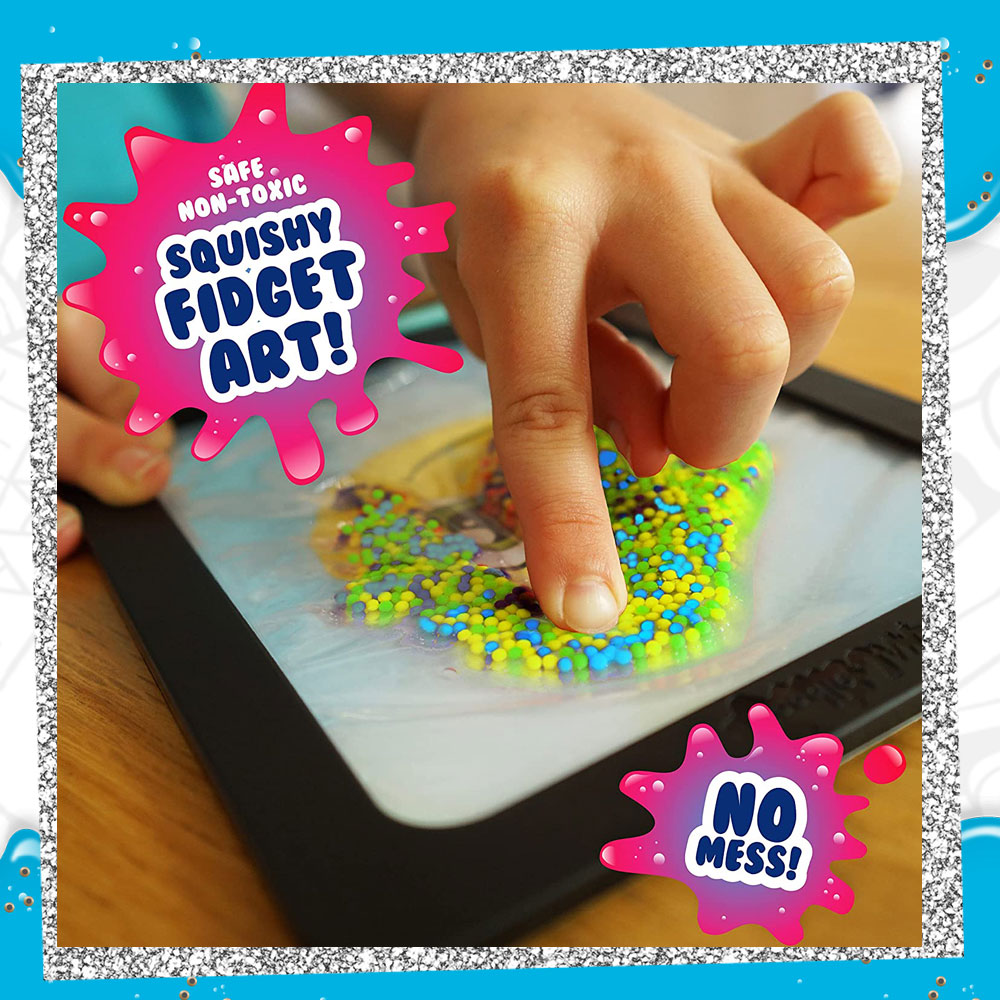 DoodleJamz JellyPics:
WHY YOU'LL LOVE IT: JellyPics is all about the silly! Each JellyPics board is filled with colorful beads that you can drag, squish, and separate to bring your creations to life. Each DoodleJamz drawing pad has a double-sided backer board featuring hilarious emoji faces for you to decorate, but these boards are swappable – meaning the possibilities are endless!
CREATOR TIPS: The best part about these is that you can head to the DoodleJamz website and check out their gallery filled with printable backer board designs. There you'll find more custom emoji faces, mazes, and more!
They also offer a way to upload your own designs so you can decorate any pic you want – the possibilities are endless!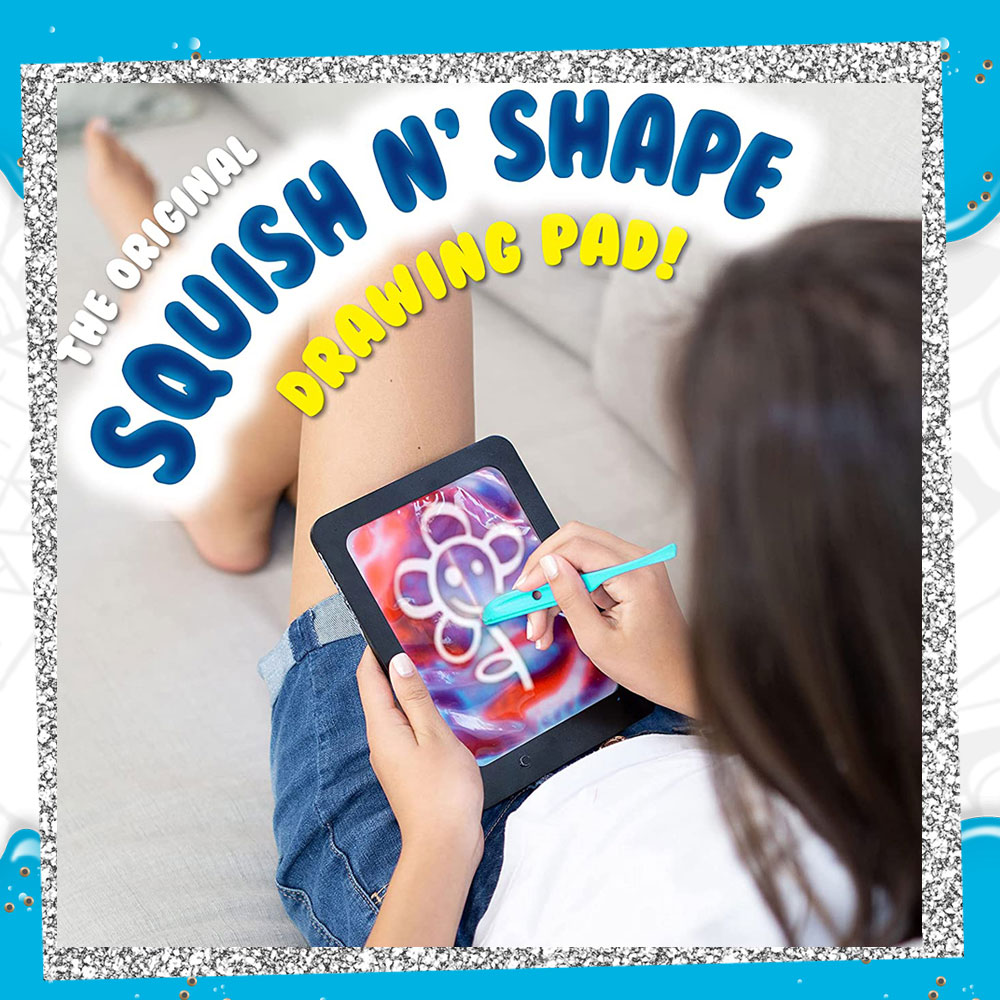 DoodleJamz JellyBoards:
WHY YOU'LL LOVE IT: DoodleJamz JellyBoards help you bring your inner artist to life! Filled with squishy colorful gel, JellyBoards are your ever-reusable canvas for endless creativity and doodle vibes.
Using your fingers or the included stylus, you can smear, smush, and slice the gel to sketch your favorite cartoon character or just enjoy those satisfying sensory vibes.
CREATOR TIPS: Perfect for road trips, flights, and packing away in your summer camp travel bag, these double as amazing activities for the on-the-go artist or kids just looking to let their creativity flow between classes.
DoodleJamz Giveaway: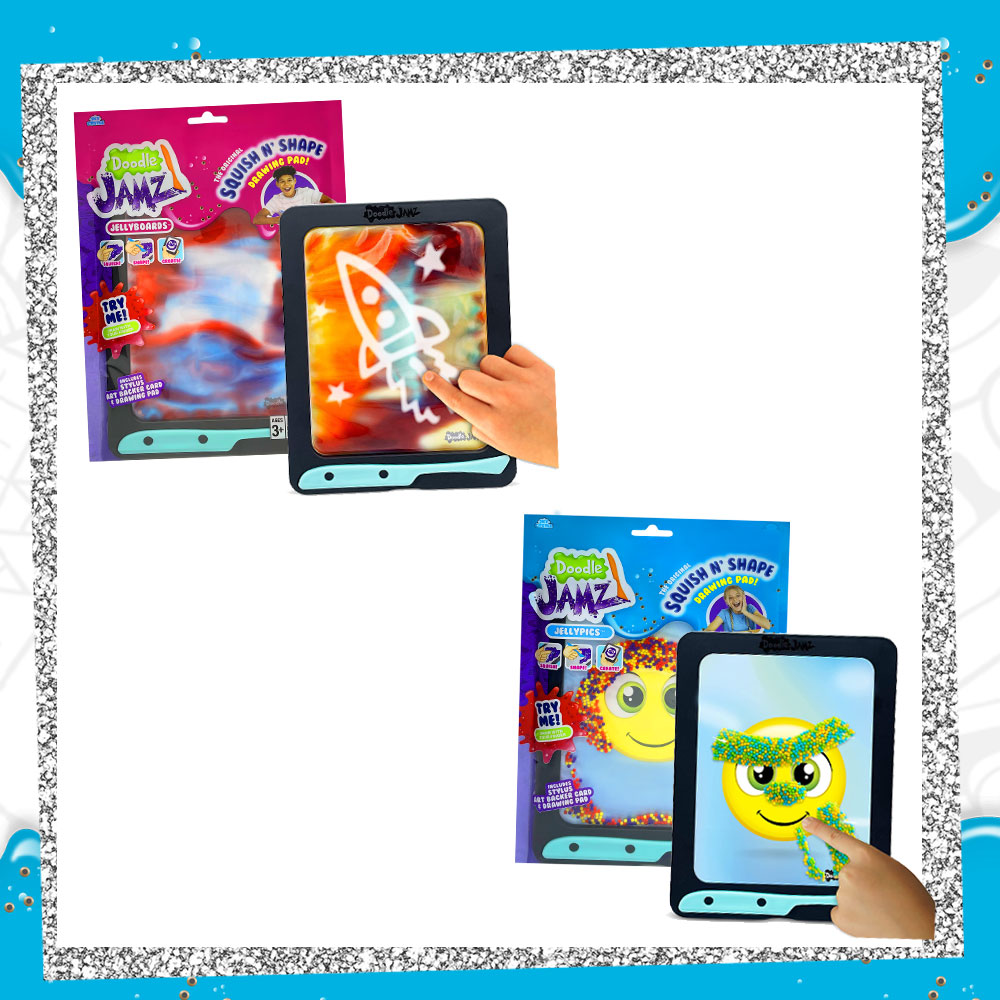 WHAT DO I WIN?:
TEN lucky winners will receive a DoodleJamz Prize Pack that includes:
– ONE (1) DoodleJamz JellyPics
– ONE (1) DoodleJamz JellyBoards
*Prizes provided by Sky Castle Toys
HOW DO I ENTER?:
Grab a parent or guardian and have them fill out the form below by April 29, 2022 at 11:59pm ET.
Giveaway runs from 04/15/22 at 12:00 pm ET through 04/29/22 at 11:59 pm. Open to US residents ONLY. Be sure to read the fully detailed rules HERE before entering.
THIS GIVEAWAY HAS ENDED AND THE WINNERS HAVE BEEN CONTACTED.
You must be 18 or older to enter. Please, only ONE entry per person. If selected as a winner, we will provide your parent/guardian with an affidavit to confirm that you are a valid winner who has permission to win. They will be REQUIRED to sign and return the affidavit to YAYOMG! to claim your prize. Prizes will not be mailed out without signed parental consent.
Always on the hunt for seriously cool stuff? Peep these other giveaways:
✨Playmobil Mini Cooper GIVEAWAY!
?Oh My Gods! Graphic Novel GIVEAWAY!
✨Swan Lake: Quest for the Kingdoms Graphic Novel GIVEAWAY!
?Meant to Be Books + Baking Supplies GIVEAWAY!
✨The Tarnished Garden Magical Reads GIVEAWAY!