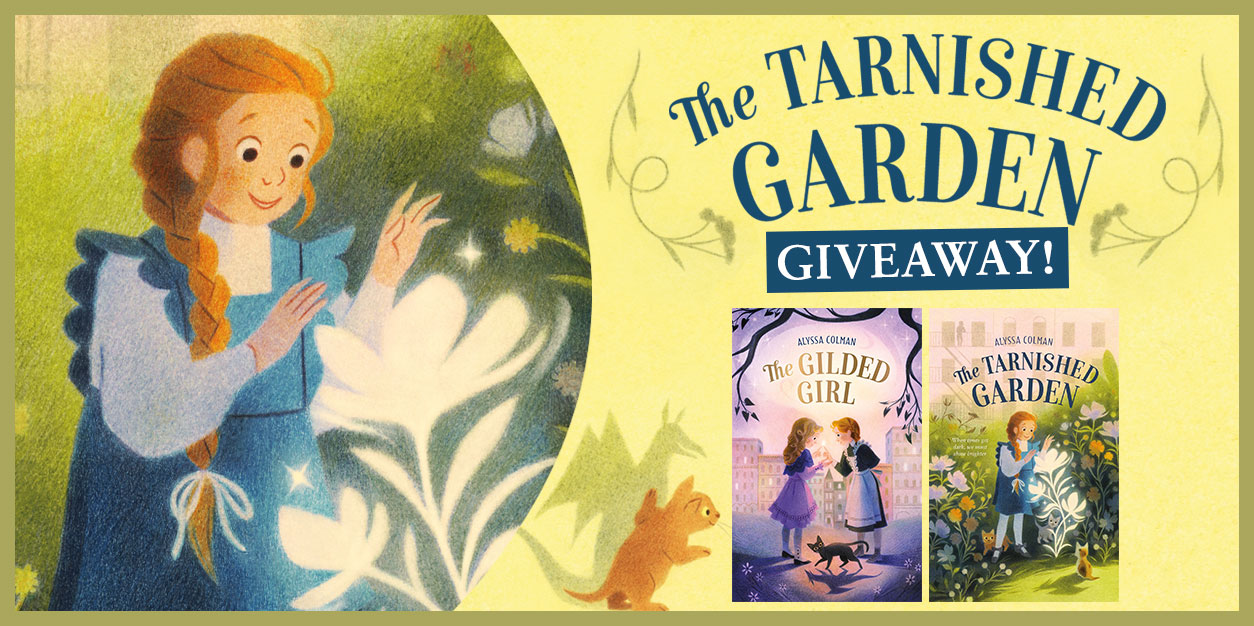 Enchanting Magic and Sisterly Bonds Shine Bright in The Tarnished Garden + GIVEAWAY!
NOTE: This post is sponsored by Macmillan.
Exciting news, fellow bookworms! If you loved The Gilded Girl by Alyssa Colman or simply can't resist enchanting stories about magical schools and sisterly bonds, it's time to make room on your bookshelf. The sequel, The Tarnished Garden, has arrived, and it's even more magical and empowering than the first!
The Tarnished Garden takes place after the events of The Gilded Girl, where sisters Izzy and Maeve have successfully started the Manhattan School for Magic, a place where kids of all social classes can spark magic and harness their abilities without fear or judgment. Their school welcomes all, not just the posh and elite, and encourages kids from all around the city to discover the magic they didn't know they had within. While the other students are thriving in this welcoming new space, Maeve is struggling to control her magic. After an unfortunate incident where she loses control and damages the school – and Izzy's reputation, Maeve fears she's ruined everything the girls have worked so hard for.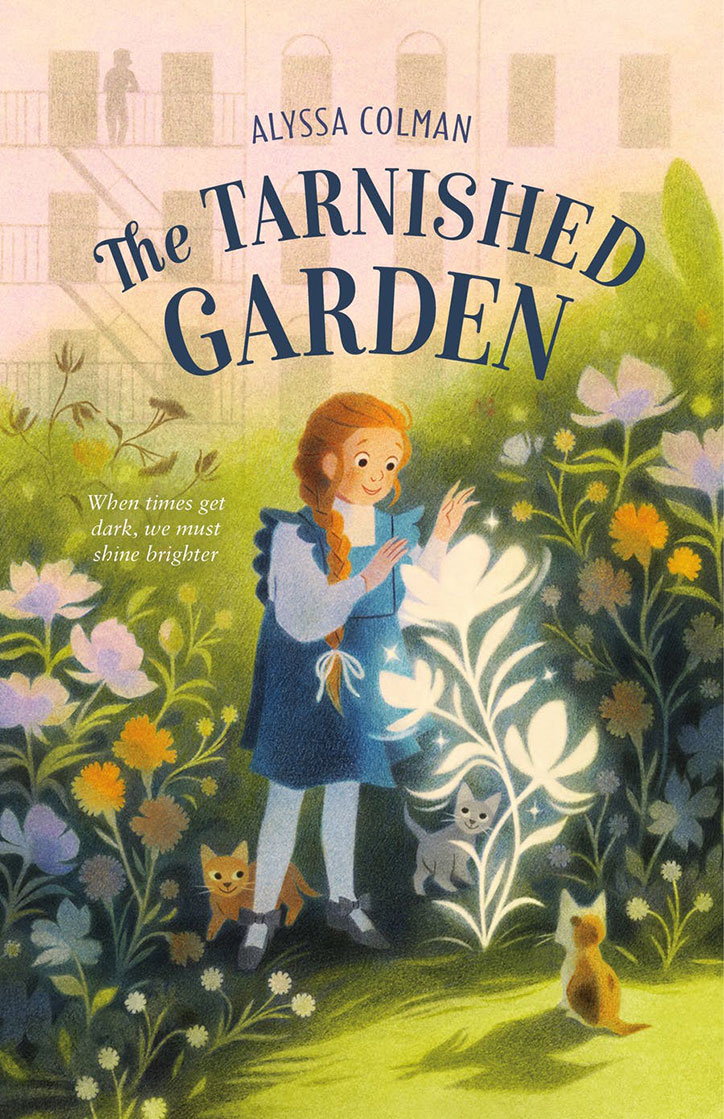 In this enchanting follow-up to The Gilded Girl, Maeve and Izzy O'Donnell must adjust to a new life together at the Manhattan School for Magic—but when Maeve's magic goes rogue and their school is in danger, they'll need to lean on one another to make things right.
The Manhattan School for Magic is the newest kindling school in New York, but Maeve O'Donnell knows she doesn't deserve her place there. Though her sister, Izzy, is one of the school's founders and a hero to those who can now kindle, Maeve can't control her magic and she lives in fear of anyone—especially Izzy—finding out.
When Maeve's worst fears come true and her magic goes rogue, it damages not only the new school but Izzy's reputation as well. While trying to repair what she's broken, Maeve discovers a mysterious garden in the tenement neighborhood of the Tarnish, a hidden place where her magic actually works. As her magic and confidence grow, she befriends the others for whom the garden is a haven: a litter of talking kittens (house dragons, of course) who need Maeve's help to find their missing mother. But someone else is searching for the kittens, too, someone who doesn't care how many magical sites they have to destroy to stop magic's expansion. And Maeve's unstable magic might be the only way to save her sister's school from being snuffed out next.
The Tarnished Garden
AUTHOR: Alyssa Colman
PUBLISHER: Farrar, Straus and Giroux
DATE: April 5, 2022
She finds solace in a hidden garden in the Tarnish tenements, where she not only befriends Avi, a Jewish immigrant struggling with his own anxieties, she also discovers a litter of three talking kittens (or, in this magical universe – house dragons) who've lost their mother and need Maeve's help to find her. In this secret space, Maeve's magic not only works properly, but flourishes, and her confidence in her abilities begin to grow. But as Maeve begins to find her way, magic is being snuffed out all around the city, and she fears that Manhattan School of Magic might be next. As Maeve and Izzy work together to unravel the mystery of who's trying to stop the expansion of magic, they'll discover that when times get dark, we all need to shine brighter!
We know this cozy, magical read will warm your heart as you tear through page after page of enchanting mysteries, girl power, and of course – irresistibly adorable dragon kittens that will leave you wishing you could spark magic and change the world like Maeve and Izzy! Can't wait to open the cover and be transported to this magical universe? We teamed up with our friends at Macmillan for a giveaway! We're giving 3 lucky winners a chance to WIN a copy of both The Tarnished Garden and The Gilded Girl.
Ready to enter? Grab your favorite adult and have them enter below for your chance to WIN!
The Tarnished Garden Giveaway: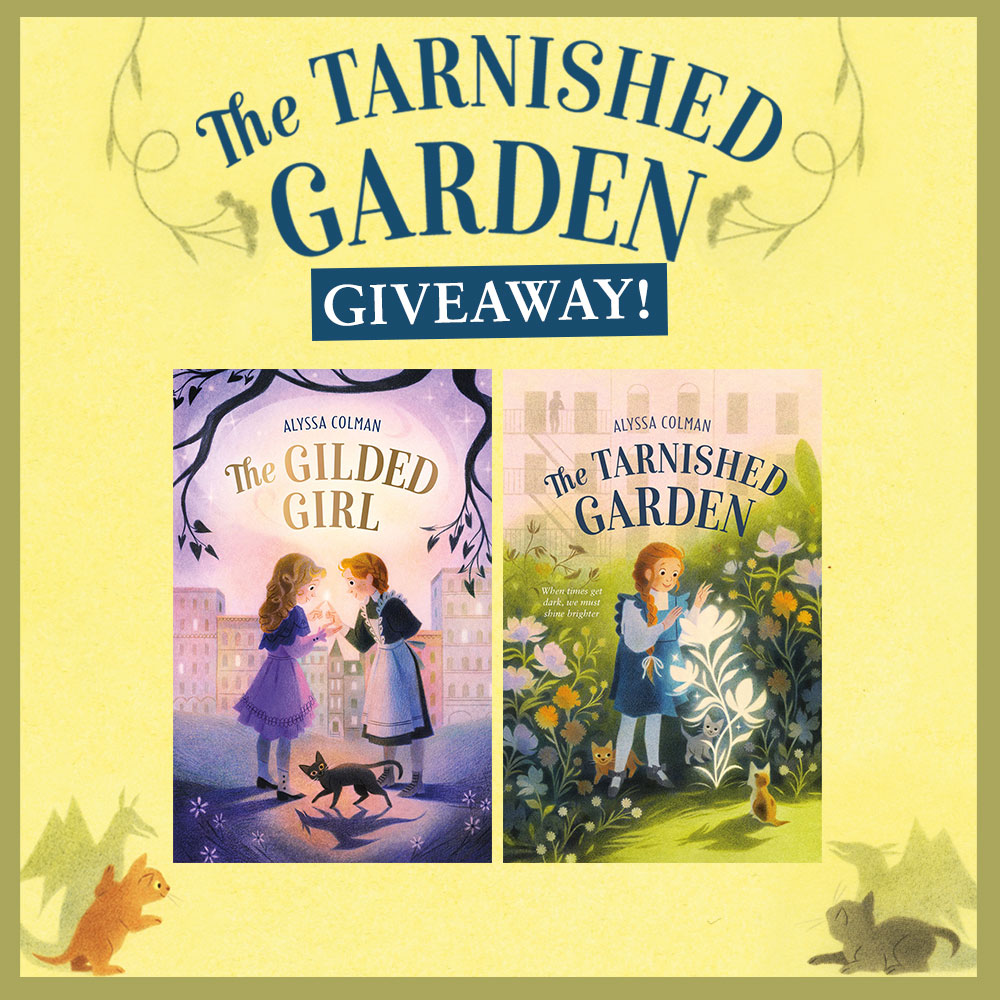 WHAT DO I WIN?:
THREE (3) lucky winners will receive a Tarnished Garden Prize Pack that includes:
– ONE (1) copy of The Tarnished Garden by Alyssa Colman
– ONE (1) copy of The Gilded Girl by Alyssa Colman
*Prizes provided by Macmillan
HOW DO I ENTER?:
Grab a parent or guardian and have them fill out the form below by May 13, 2022 at 11:59pm ET.
Giveaway runs from 04/13/22 at 10:00 am ET through 05/13/22 at 11:59 pm. Open to US residents ONLY. Be sure to read the fully detailed rules HERE before entering.
THIS GIVEAWAY HAS ENDED AND THE WINNER HAS BEEN CONTACTED.
You must be 18 or older to enter. Please, only ONE entry per person. If selected as a winner, we will provide your parent/guardian with an affidavit to confirm that you are a valid winner who has permission to win. They will be REQUIRED to sign and return the affidavit to YAYOMG! to claim your prize. Prizes will not be mailed out without signed parental consent.
Ready to get lost in this magical read? The Tarnished Garden is now available from Macmillan!
? Wish you could spark magic like Izzy, Maeve, and the students from the Manhattan School of Magic? Find out which character from The Gilded Girl you're most like by taking our quiz!

✨ Want to know more about The Gilded Girl? We dished on the magical beginnings of this series, HERE!