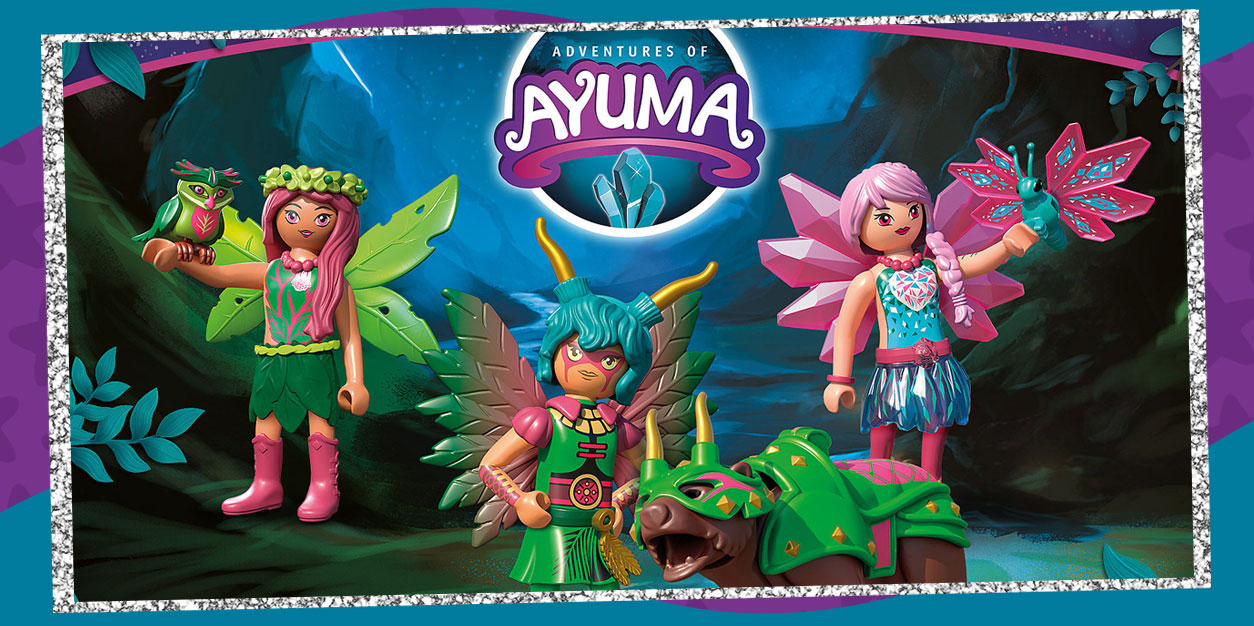 Explore a Mystical Fairy Forest With Adventures of Ayuma + Influencer Box GIVEAWAY!
NOTE: We teamed up with Playmobil for this Adventures of Ayuma Giveaway. All opinions are our own; we were under no obligation to give a positive review. Giveaway prizes provided by Playmobil.
Get ready, besties! You're about to step into a mystical and mysterious forest filled with courageous fairies, enchanting crystal energy, and faithful soul animals!
Adventures of Ayuma is the newest line from Playmobil, and it's one of their most amazing yet! There are over 12 sets in this collection, each focused on the lush forest of Ayuma and its fairy inhabitants.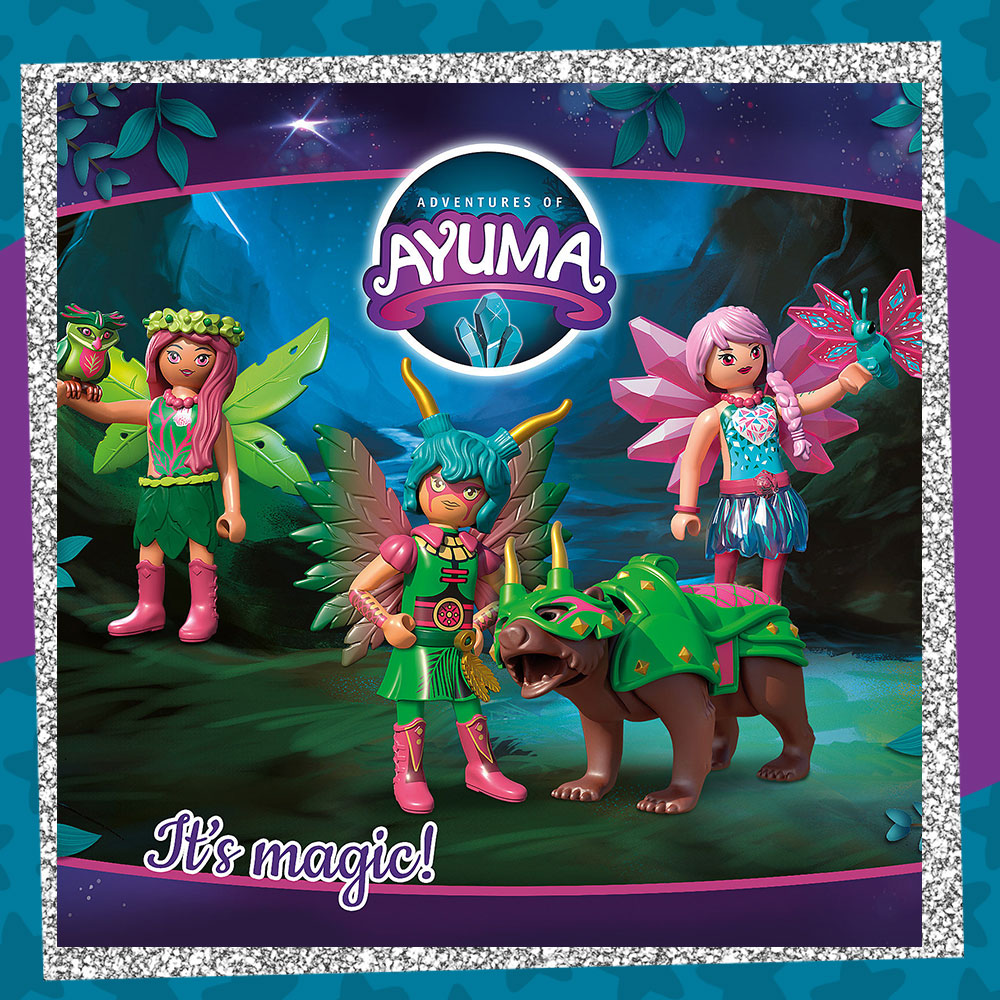 Ayuma is a lush, enchanted forest where magical fairies dwell. This beautiful setting is home to Crystal Fairies, Bat Fairies, Knight Fairies, and Forest Fairies, each with their own unique powers and abilities used to protect nature, heal animals, defend the forest, and more! Both the light and the dark come together for the most incredible building kits you've ever seen! From the community tree where the fairies and their soul animals take refuge to the mist-filled magical energy source that provides energy to all of this enchanted fairyland, every kit in this collection is better than the last!
From the bold and enchanting colors to light-up elements and even star projectors, you'll love spending time with these mystical fairies exploring and adventuring through Ayuma.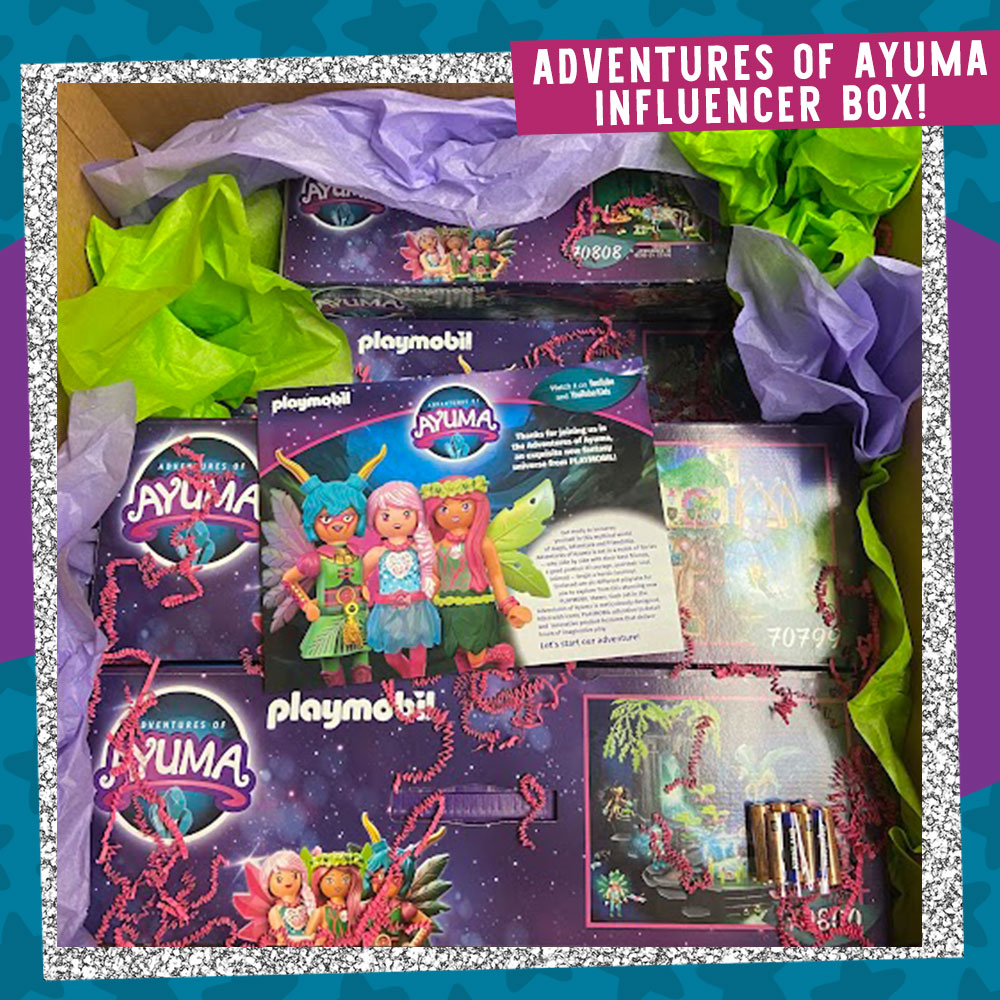 To celebrate the release of this new collection, Playmobil put together a huge Adventures of Ayuma Influencer Box that they sent to their favorite toy unboxers, TikTokers, and YouTubers to spread the magical Ayuma vibes. Each of these exclusive boxes features gorgeous Adventures of Ayuma artwork and is overflowing with the best of this new collection. There are six sets included – a nearly $500 value – and we've got your chance to WIN one of these super exclusive boxes and experience the magic for yourself!
That's right! We teamed up with our friends at Playmobil to give ONE lucky winner a chance to win an Adventures of Ayuma Influencer Box featuring SIX Adventures of Ayuma kits!
Ready to enter? Grab your favorite adult and have them enter below for your chance to WIN!
Adventures of Ayuma Influencer Box Giveaway: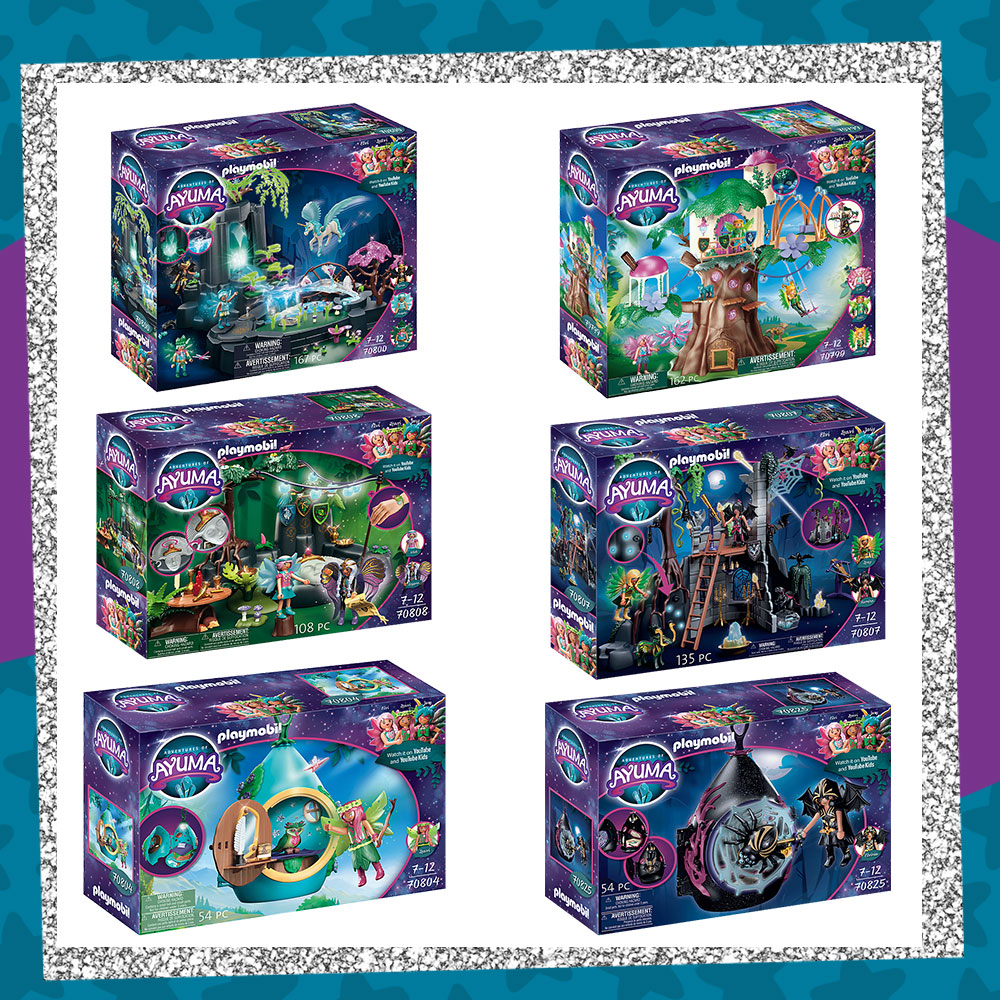 WHAT DO I WIN?:
ONE lucky winner will receive an Adventures of Ayuma Influencer Box that includes:
– ONE (1) Adventures of Ayuma Community Tree Set
– ONE (1) Adventures of Ayuma Magical Energy Source Set
– ONE (1) Adventures of Ayuma Spring Ceremony Set
– ONE (1) Adventures of Ayuma Fairy Hut Set
– ONE (1) Adventures of Ayuma Bat Fairy Ruins Set
– ONE (1) Adventures of Ayuma Bat Fairy House Set
*Prizes provided by Playmobil
HOW DO I ENTER?:
Grab a parent or guardian and have them fill out the form below by May 04, 2022 at 11:59pm ET.
Giveaway runs from 04/20/22 at 12:00 pm ET through 05/04/22 at 11:59 pm. Open to US residents ONLY. Be sure to read the fully detailed rules HERE before entering.
THIS GIVEAWAY HAS ENDED AND THE WINNER HAS BEEN CONTACTED.
You must be 18 or older to enter. Please, only ONE entry per person. If selected as a winner, we will provide your parent/guardian with an affidavit to confirm that you are a valid winner who has permission to win. They will be REQUIRED to sign and return the affidavit to YAYOMG! to claim your prize. Prizes will not be mailed out without signed parental consent.
In need of even more magic? Enter our other giveaways for your chance to snag FREE stuff:
?DoodleJamz GIVEAWAY!
✨Playmobil Mini Cooper GIVEAWAY!
?Oh My Gods! Graphic Novel GIVEAWAY!
✨Swan Lake: Quest for the Kingdoms Graphic Novel GIVEAWAY!
?Meant to Be Books + Baking Supplies GIVEAWAY!
✨The Tarnished Garden Magical Reads GIVEAWAY!