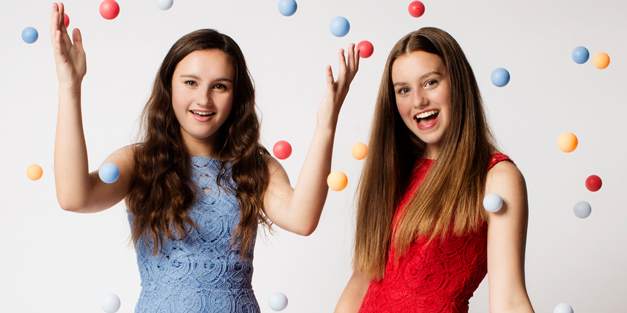 Da Bomb Bath Fizzers: How Two Teen Sisterpreneurs Started A Booming Bath Bomb Business
It's been a long day. Maybe you had a pile of tough homework, or you just want to relax, so you grab your fluffiest robe and start running yourself a nice warm bath. Wouldn't it be awesome if after your delicious smelling bath bomb stopped fizzing, you could still enjoy it? Two sisterpreneurs figured out a way, and now they run a successful bath bomb business called Da Bomb Bath Fizzers!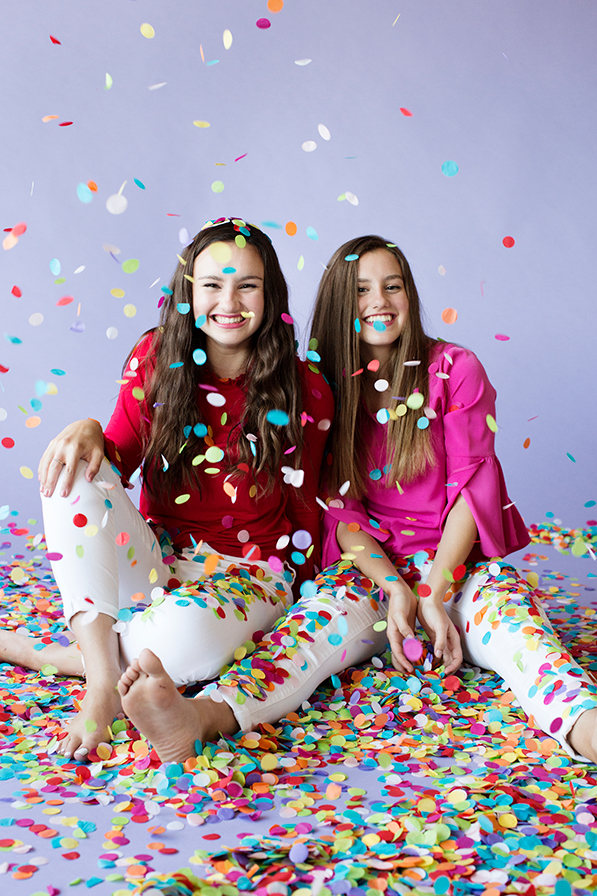 When they were just 10 and 11 years old, Isabel and Caroline were just like you. Wishing for a way to make their bath bomb experience live on after the fizz fizzled out. Their solution? Create their own line of bath bombs with a special secret hidden inside. Inside each Da Bomb Bath Fizzer, you'll find a charm, keychain, message, or other surprise treasure to enjoy after you're done in the bath. Now at 15 and 16, they aren't just teenagers – they're the owners of a successful business that has helped create jobs in their community and helped bring bathtime to the next level.
Each bath bomb in their line boasts a catchy name, a delightful fragrance, and of course, a surprise inside. They got their start selling their product at art fairs, and now they're selling online via their website and recently hit the shelves at Target with an exclusive product. We were so inspired by these sisters and their amazing business sense that we had to share it with you guys!
Meet Isabel and Caroline of Da Bomb Bath Fizzers:

How they transformed their bath bombs from idea to a real company:
ISABEL: "We grew up using bath bombs all the time, but we always felt disappointed when a bomb finished dissolving because, well…it was gone. So we decided to create a line of bath bombs that each have a fun surprise in the middle. When we signed up to participate in that first art fair, we spent the whole summer making about 150 bath bombs, and we were pretty shocked when we sold out on the first day of the fair! Guided by the belief that everyone loves surprises, we created a line of bath fizzers that each have something fun inside. Toys, charms, messages, jewelry are just a few of the items you'll find inside our products."
What goes into making and naming their products:
CAROLINE: "Yes, we made every single one by hand in our basement for the first two summers. Once we launched our website, we started getting wholesale requests and we began feeling overwhelmed. Our mom jumped in to help, and then we recruited our dad. Soon we realized we needed to hire more help, so we did. Nine months after we started selling to stores, we had 8 employees working for us in our home. It was a crazy, exciting time. Now we have over 150 employees who make the bombs for us, all still by hand in our production studio which is about four miles from our house."
ISABEL: "A lot of laughing and goofing off. It's all about fun, and we came up with the original names and concepts in less than a day. Pretty much every bath bomb from our first sale is still in our line. I think our product has been well received because we don't take ourselves too seriously and everyone loves surprises, whether you're a kid or an adult."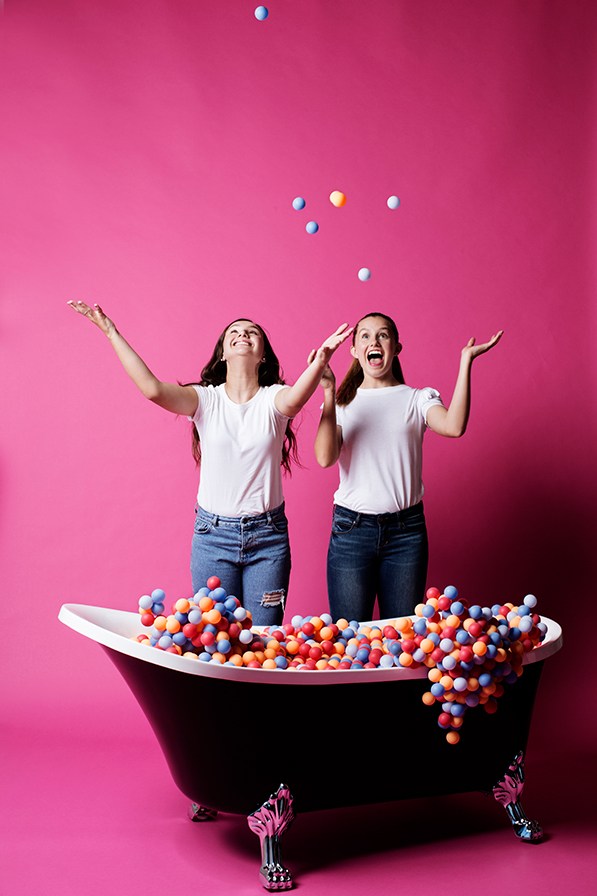 On achieving success at such a young age:
CAROLINE: "Building a business is like running the wrong way up an escalator at top speed while juggling four kittens and a chainsaw and talking on the phone. It's so much more consuming and challenging than most people realize. Instead of thinking about success, we're mostly focused on making it through the day and getting to the next goal."
ISABEL: "We get really creative answering emails between classes or at lunch! And we get out a few hours early each day, which helps. We also have a lot of support from our parents and employees."
How they stay motivated:
CAROLINE: "We live by the phrase: Expect the unexpected. We always joke that each day has a triumph and a tragedy, and it's oddly true! You never know when something won't go the way you expected it to, so you need to accept it, deal with it, understand setbacks are normal, and move past it so you can focus on the next challenge."

ISABEL: "No" is the first two letters of "NOT Yet." If something doesn't work out today, keep trying because it might work out in the future if you keep working toward the goal.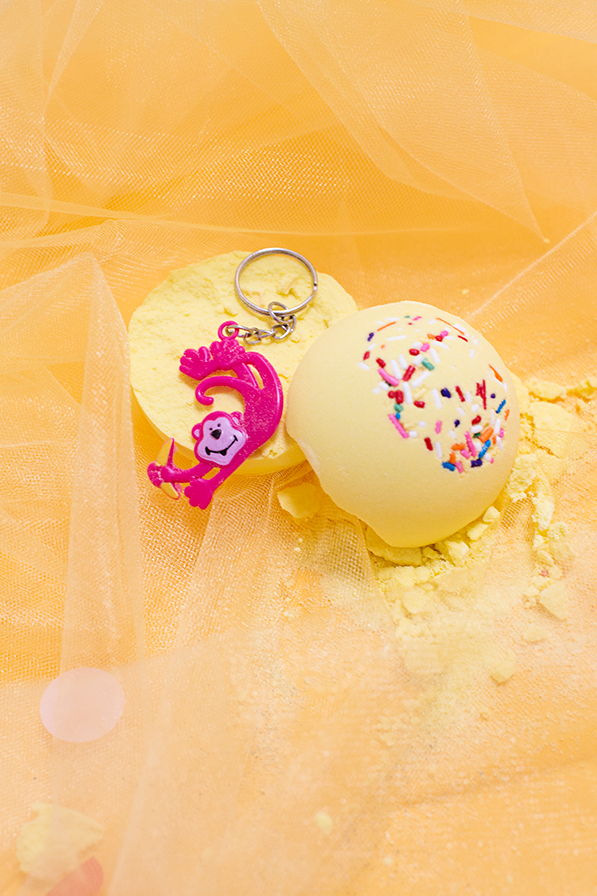 Advice for aspiring tweenpreneurs:
ISABEL: "Go for it! It's easier than ever for people of any age to start their own business. I would say think through your idea carefully, but don't spend too much time in thinking mode. Many people spend so much time planning that they don't actually take action."

Their opinion on luck vs. hard work:
ISABEL: "People always say, "Wow- you're so lucky! How did you become so successful?" The answer? HARD WORK. First of all, yes, there is luck involved. We got lucky because we came up with a really good product and we were able to build something amazing out of it with the help of our parents. But once we made the decision to turn our hobby into a business, we gave it 110% every single day, and we're still doing that today. We did the work. You can have the best idea in the world, but it won't go anywhere unless you put the work in every day to move it forward."
On their proudest business moments so far:
ISABEL: "Once I overheard a man say that women should stay at home and shouldn't have careers. I didn't want to cause a scene so I just ignored him. I was really surprised when he looked over at me and asked me what my father did to support my family. I looked him in the eye and said "He works for me. I created a business that employs over 150 people." I'll never forget the look on his face."
(Can we just pause for a second? This is maybe the greatest thing we've ever heard. You go, girl!)
CAROLINE: "More than a moment, mine is ongoing. One of our bath bombs is called the Earth Bomb. We donate money from the sale of each Earth Bomb to ocean cleanup efforts. We've donated tens of thousands of dollars to several different organizations. It feels really great being able to do that."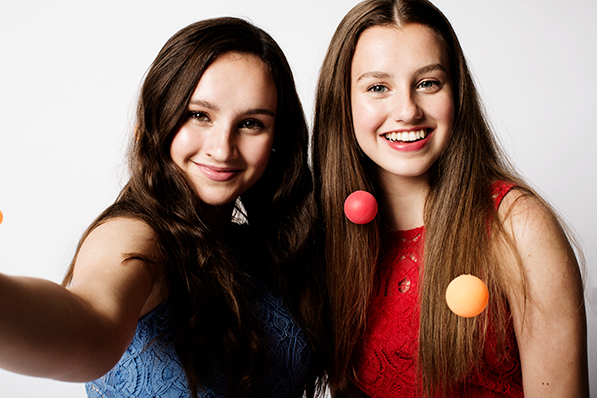 We must say, we agree! It's always a wonderful thing to be charitable when you're able, and Da Bomb Bath Fizzers is definitely supporting a worthy cause. Need some bath bombs of your own? You can find their smaller bombs at Target for $4.99, or you can snag some from their website here. (They're also available at a bunch of other retailers, too!)
We think they make excellent holiday gifts for your besties, which is why we've featured them in our YAYOMG! Holiday 2017 Gift Guide. As always, be sure to get a parent's permission before ordering anything online.
Feeling motivated by Isabel and Caroline's story? Here are 10 girls and women who'll totally inspire you!