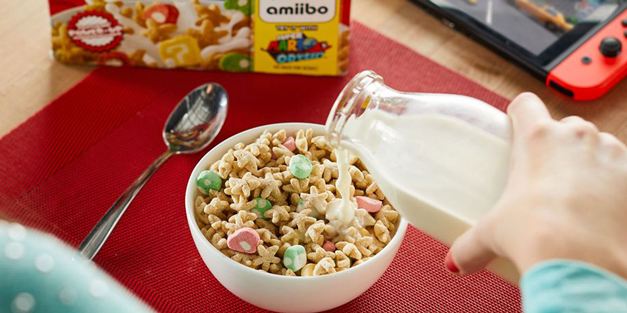 Power-Up Your Breakfast Routine With Super Mario Cereal
Everyone always says that breakfast is the most important meal of the day, but Nintendo decided that it should be the most FUN as well! If all those hours of hunting for Power Moons in Super Mario Odyssey have left you with an appetite, look no further. Nintendo and Kelloggs have teamed up to bring you the most amazing breakfast of all time, Super Mario Cereal.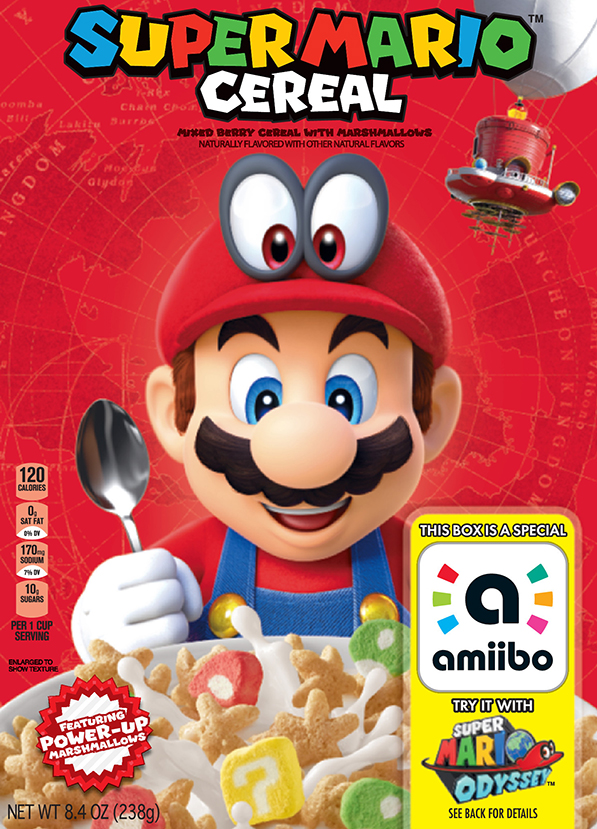 Hitting grocery store shelves in just a few weeks, you can power up your morning routine with this awesome new breakfast treat. Every colorful box of Super Mario Cereal has fun Mario themed activities on the back and is filled with mixed-berry flavored cereal bits and power-up shaped marshmallows.
Because this is Nintendo we're talking about, they've pushed the envelope of innovation and transformed every single cereal box into an actual amiibo. Just tap the box on your Nintendo Switch system while playing Super Mario Odyssey to unlock coins and hearts in your game.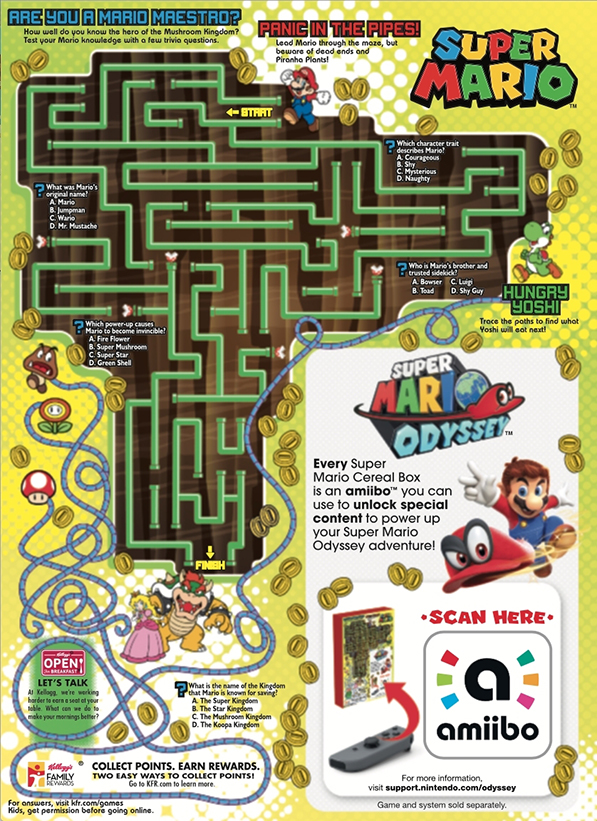 There's no video game character more worthy than Mario to have his face plastered all over a box of cereal, but what would happen if Nintendo decided to create a cereal empire based on their characters and games? Kirby Cereal would probably be an entire box of pink marshmallows and tapping an Animal Crossing Cereal box onto your Switch could automatically repay half your loan to Tom Nook.
We're getting ahead of ourselves here, but we're just so excited to see our favorite video game character making his way to breakfast tables everywhere.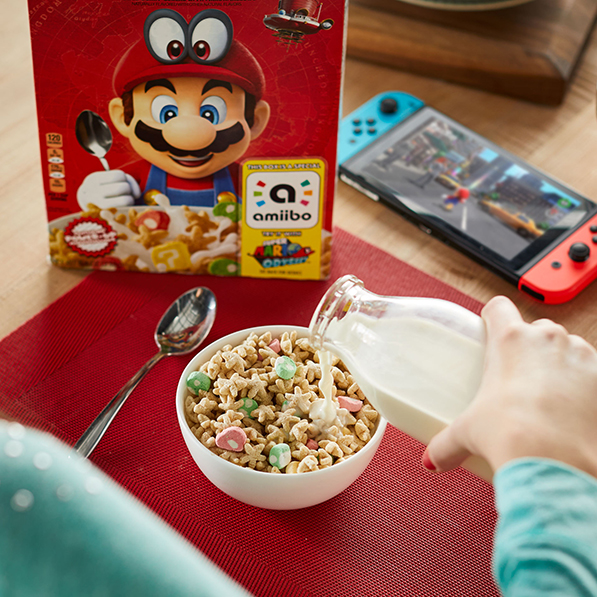 Super Mario Cereal will be limited-edition, so when they start appearing in stores on December 11th, you'll definitely want to stock up on as many boxes as you can. Want to be crowned sibling of the year? Grab a few extra boxes to wrap up and leave underneath the tree for your brothers and sisters. We'll probably skip the cookies this year and leave a little Super Mario Cereal out for Santa come Christmas Eve.
We think this new breakfast staple will pair great with a round of the Monopoly Gamer board game. Click here for our review.