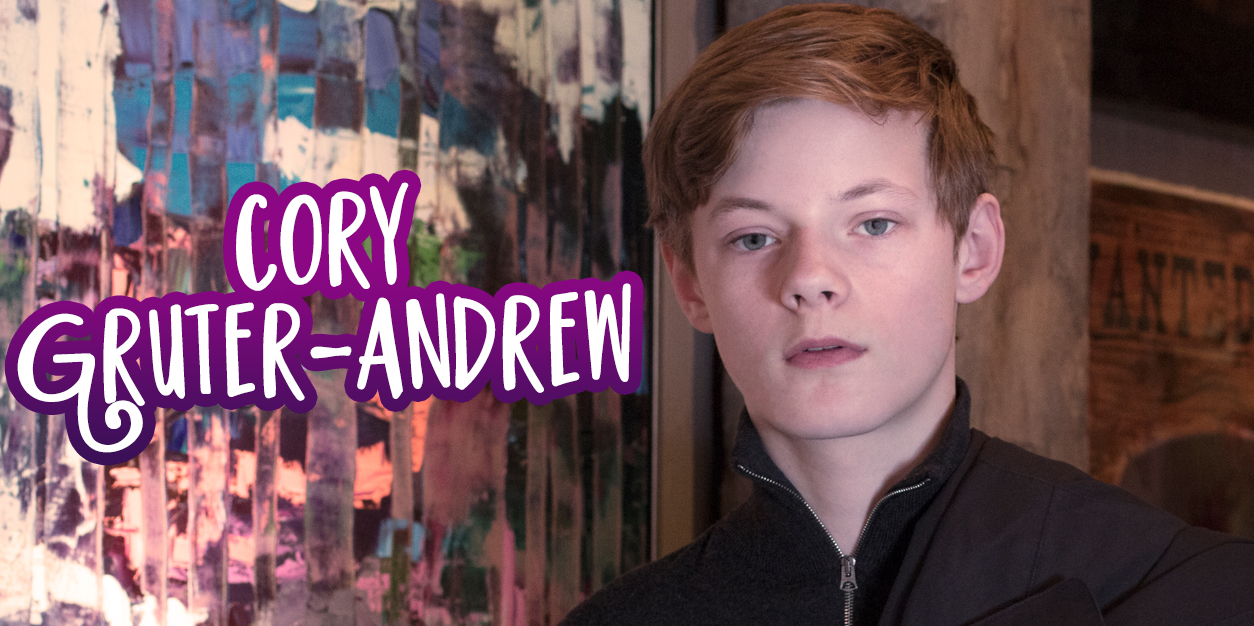 Cory Gruter-Andrew Talks Anne with an E, His Passion for Acting, and More!
You may recognize Cory Gruter-Andrew as Cole from the Netflix series, Anne with an E or from his latest film, Summer of '84. Cory discovered his passion for acting pretty much by accident just a few years ago when his mom suggested he try out acting camp. Ever since then, his love of acting has and grown over the past few years as he's taken on different roles and he can't see himself doing anything else! We have a feeling you'll be seeing lots more of him on both the small and big screen very soon.
When he's not busy with his acting career, Cory likes to spend his time outdoors, playing Fortnite, and hanging out with his friends. Get to know Cory as he talks about his latest roles, the person in his life who gives the best advice, and more!
Get to Know Cory Gruter-Andrew:
How did you first discover your interest in acting?

CORY GRUTER-ANDREW: Well, in the summer of I think 2014 or 2015, my parents put me in an acting camp at Arts Umbrella thinking I would enjoy it, and they were absolutely right.

Tell us about playing Cole on Season 2 of Anne with an E. What can fans expect from the new season and what is your character like?

CORY: Playing Cole was an amazing time, I loved every second, and this season covers lots of issues that we deal with today, that were just not acknowledged a century ago.

In your most recent role, Summer of '84, you star as Curtis, a boy growing up in the 1980's. What is your favorite thing about that era?

CORY: The fashion in the 80's was really something to say the least; I looked forward to the wardrobe fitting for this production, and I'd always love seeing the 80s clothes that they'd bring out.

For being so young, you've already accomplished so much. What is something you're still hoping to do in terms of your acting career?

CORY: Thank you! In terms of my acting career; I'm going to ride this horse until it can't run anymore. I love acting with a passion and just want to continue doing what I love for the rest of my life. At this age, I'm very lucky to have found my passion.

When you're not acting, what are some things you like to do to relax and have fun?

CORY: I enjoy spending time with friends, my dog, playing Fortnite, and Netflix who I guess is kind of a friend at this point. But being outdoors is always something I enjoy.

What is something you don't know how to do that you'd like to learn?

CORY: Honestly I'd really like to learn some basic survival skills, I feel like they're almost necessary at this point, like learning to tie different knots, starting a fire without a match, creating a shelter, and filtering river water.

When things get rough, who is someone you look to for wisdom and advice?

CORY: My Nana is a very wise woman. I always listen to what she says because she's had much more experience in life, and I trust her with my life.

What advice can you share with our readers who have dreams of acting and performing?

CORY: If you truly love acting, pursue it with everything you have. If you don't, find something you do love and pursue that. Simple.
If you liked getting to know Cory Gruter-Andrew, we think you'll love our interview with actor Kyan Zielinski from the Amazon Kids series, The Dangerous Book for Boys.