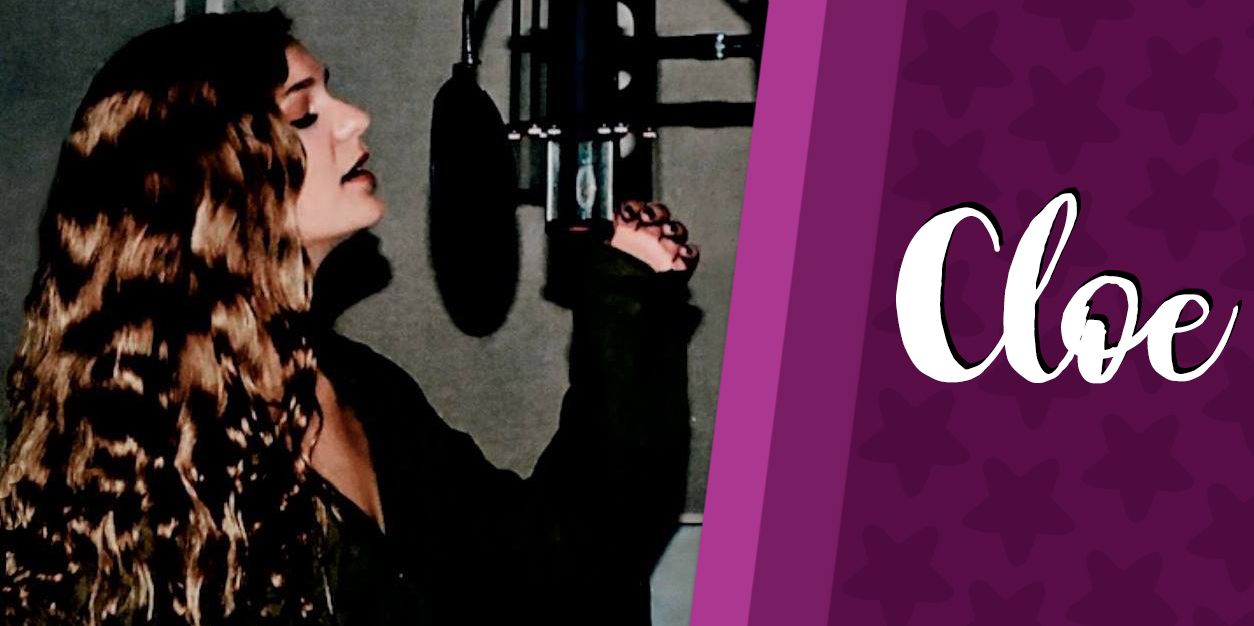 Cloe Dishes on her Cover of Ariana Grande's breathin, her Upcoming Music, and More!
Cloe may not be on your radar yet, but she's about to be! An up and coming singer-songwriter with an artistic vibe and an old soul, 12-year-old Cloe is as unique as she is talented. Over the hoidays, Cloe released a cover of WHAM!'s Last Christmas with a moody, ethereal twist, breathing new life into the classic song and making it her own. Cloe is about to drop a cover of Ariana Grande's hit song, breathin, on January 15th and you're definitely not going to want to miss it. Being an advocate and supporter of young people with mental health struggles and anxiety, Cloe felt passionate about putting her personal stamp on a song that speaks to her on such a deep level.
2019 is sure to be Cloe's biggest year yet! She will be releasing more covers as well as sharing her own original songs for the first time. Her unique sound paired with her powerful lyrics are relatable for anyone who's ever felt a deep connection to the music they love. In addition to her music, Cloe is also passionate about supporting equality and encouraging her fans to embrace their imperfections and originality.
Get to know her below as she chats about her upcoming music, the songs she connects with most, and the biggest risk she's taken in her career so far!
Get to Know Cloe: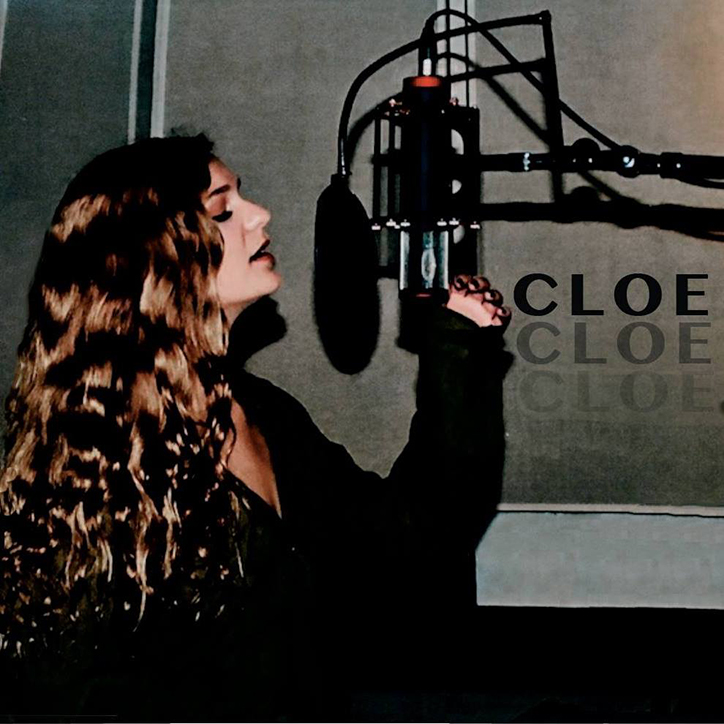 Tell us a little about yourself.

CLOE: I try to keep as much of my life surrounded by art and music as possible, so I believe that my entire "aesthetic" is fairly artistic … This also relates to my favorite things, people, places, and basically everything else. One of my continuous favorites is music – music is my escape. As I release more music, I believe that people are going to start discovering, and relating to, my music's concept of darkness and pain. I try to embrace my sadness through art. I also tend to become obsessed with specific artists at specific times.

Right now, I'm really just on a continuous loop of finding myself, so my music choices have been relatable and freeing. These relatable and freeing feelings don't just stem from music, though. Over the past couple of years, I've fallen in love with the West Coast. The aesthetics, the music… everything there just drowns me (in the best possible way). I grew up on the East Coast … a town near Tampa, Florida is where I live, but I've always loved visiting other places. Once my sister moved to Los Angeles, I started visiting more and more. As I continue traveling there, I notice a complete difference of feeling from there and here.

How did you discover your love of music?

CLOE: For my entire life, I've been a musician. I've always been an artist. As soon as I started talking, I started singing. I've always had this odd memorization ability, where any song I heard could be added to my mental playlist. My soul was always old, and my mind was always overflowing. Music has always been my life, but I just recently began going to actual studios and recording. The first time I recorded originals was when I had an intense realization that this could be my entire life, for the rest of my life.

Your sound is very unique and dreamy. Who have you drawn musical inspiration from?

CLOE: I draw inspiration from several artists, but the first time I was asked this question, my immediate answer was Lana Del Rey. The first time I listened to Video Games, was one of the few times I had ever felt a song – I didn't hear it, I felt it. I fell in love with her concept and kept building off of it. This later stemmed into other artists like Billie Eilish, Halsey, and many others. At the moment, my music is being influenced by Billie Eilish, AURORA, Conan Gray, gnash, EZI, Halsey, Lykke Li, Sasha Sloan, The 1975, and too many others to list.

What can fans expect to see (and hear) from you this year?

CLOE: This year, I will be consistently releasing more covers along with videos. I loved being able to twist songs into something personal to me. I will be releasing original music, with a similar dark vibe. This year is going to be the year I really begin my career, and I can't wait to release everything!
View this post on Instagram
Tell us a little about your cover of breathin by Ariana Grande! What does this song mean to you and why did you choose it?

CLOE: I chose this cover because of the meaning behind the melody and the track – breathin speaks about the struggles of anxiety, which is something I've struggled with for years. I related to the song on an intense level, so I really felt it was the right choice. We took the song and made it match the meaning that I related to.

What are a few songs that would play on the soundtrack of your life?

CLOE: The soundtrack of my life would most likely be dark, and slightly confusing. I've always felt as though I've lived several lives, so this soundtrack would most likely cover several people. The first song would have to be Generation Why by Conan Gray. I was born into a generation, along with many others, where a lot of us are confused. I've been judged because of my generation, and how people believe all of us act. The truth is, no matter what generation you're from, you're lost. You're born lost – we're not the only ones.

Faking It, The Only, and basically the entire Loser – EP by Sasha Sloan felt like a detailed description of my life. Another song by her, Normal, is really about pretending to be someone in an attempt to fit in, which is something I find myself doing. Faking your mental stability, your love for someone else, or your overall presence, is one of the most exhausting feelings. You have to pretend to be a completely different person, and it's difficult. better alone by Lykke Li has really affected me lately – I'm not great at socializing with people my age, because I always end up feeling more alone than I did before. This song details that, and it's stayed with me.

Although I have hundreds of other songs to add to this list, my last will have to be Video Games by Lana Del Rey, because it was one of the first songs I ever had a deep connection with – I felt like I had lived it.

If you could hand-pick your dream lineup for a headlining tour, who would you want to perform with?

CLOE: I would love to perform with Lana Del Rey, Billie Eilish, Halsey, or The 1975 – Their performances seem straight out of a dream, and it would be amazing to perform on the same stage as them. Their movements, their music, and everything else they do causes an audience so much emotion, and that's the way I want to perform.

What is a dream/goal you have for your career?

CLOE: I would love to go on tour – I really want to see people connect with my music in person. I want to see the emotions, and I want our darkness to connect. In the long run, I would really like to get signed to a major label, and just to keep releasing music consistently. My goal is to work with as many artists as possible and create as much as possible.
View this post on Instagram
Tell us about a time you took a chance and learned from it.

CLOE: I would say that the largest risk in my career so far was my first experience recording originals. I had recorded a few covers in a local recording studio, but I hadn't expected them to really go anywhere. Somehow, they got sent to a producer, and I was asked to come to his studio in the Cayman Islands. I had never been, and I had absolutely no idea what I was going to be recording. When we got there, I got to work with amazing people, and we created amazing music. Now, after two trips, we have twelve originals. (Twelve is going to become much more soon, though!)

Who is someone you look to for inspiration and advice?

CLOE: There's really no one specific that I could say because everyone helps me in different ways. My entire team is amazing, and I have a great connection with all of them. I can always message any of them, and they can help me through whatever it is I need. I think that being able to connect with people through music creates this completely different type of understanding, so any of them give great advice and inspiration.

What is something your fans would be surprised to learn about you?

CLOE: One of the most surprising things about me is my age – I'm twelve years old, but I don't feel like it. I feel like I have a soul that's lived hundreds of years, and a heart that's been broken hundreds of times. My young age does not relate to my mind whatsoever. That's one of the reasons that my music is the way that it is – I've experienced much more than people think I have.
Are you excited for Cloe's music? Be sure to follow her on Instagram to find out the minute it becomes available! Looking for more music to add to your playlists? We think you'll love getting to know singer-songwriter Mason Coutinho!