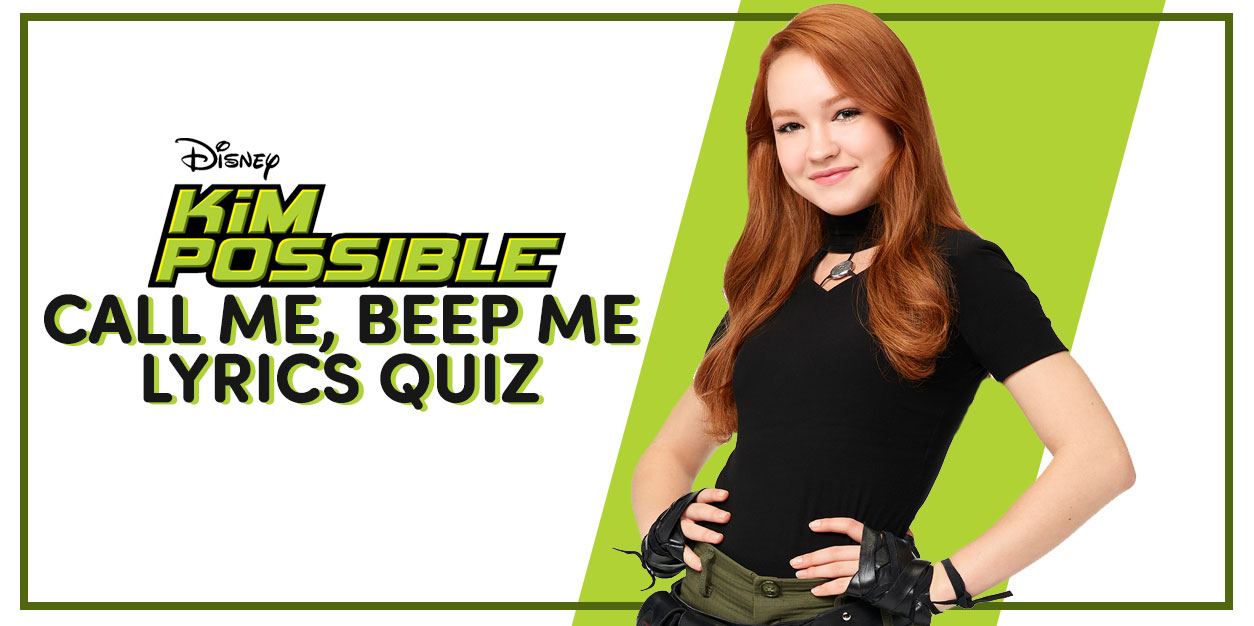 Can You Ace Our Call Me, Beep Me Lyrics Quiz?
Here's the sitch! The live-action remake of the classic Disney Channel series, Kim Possible, comes out next month, but you can start getting hyped now. They just dropped a lyric video for the updated version of the iconic theme song Call Me, Beep Me!
Kim Possible star Sadie Stanley lends her vocals to the new track, and we're totally loving it! It's an awesome throwback to the original with a modern, fresh twist. Want to hear it? You can check out the lyric video here! We have a feeling you'll be adding it to all your best playlists.
View this post on Instagram
What's Kim Possible all about? We're glad you asked! Kim Possible is an ordinary girl about to start her freshman year of high school where she'll have to face everything from frenemies to being rejected from the soccer team. She's usually confident and ready for anything, but despite being a literal teen hero and having her BFF Ron Stoppable by her side, Kim can't help but feel insecure and shaken as everything goes wrong. Thankfully, when her pager chimes, she's ready to bounce back into action, fierce as ever – and just in time! There is trouble lurking in Middleton in the form of Kim's most nefarious foes, and she'll need everyone on Team Possible (including a naked mole rat named Rufus) to help her save the day!

Kim Possible doesn't hit Disney Channel until February 15th, but if you're like us, you've probably been listening to the song on repeat. See if you can ace our Call Me, Beep Me Lyrics Quiz below!
Call Me, Beep Me Lyrics Quiz:
Love quizzes? See if you know all the lyrics to Ways to be Wicked from the Descendants 2 soundtrack!