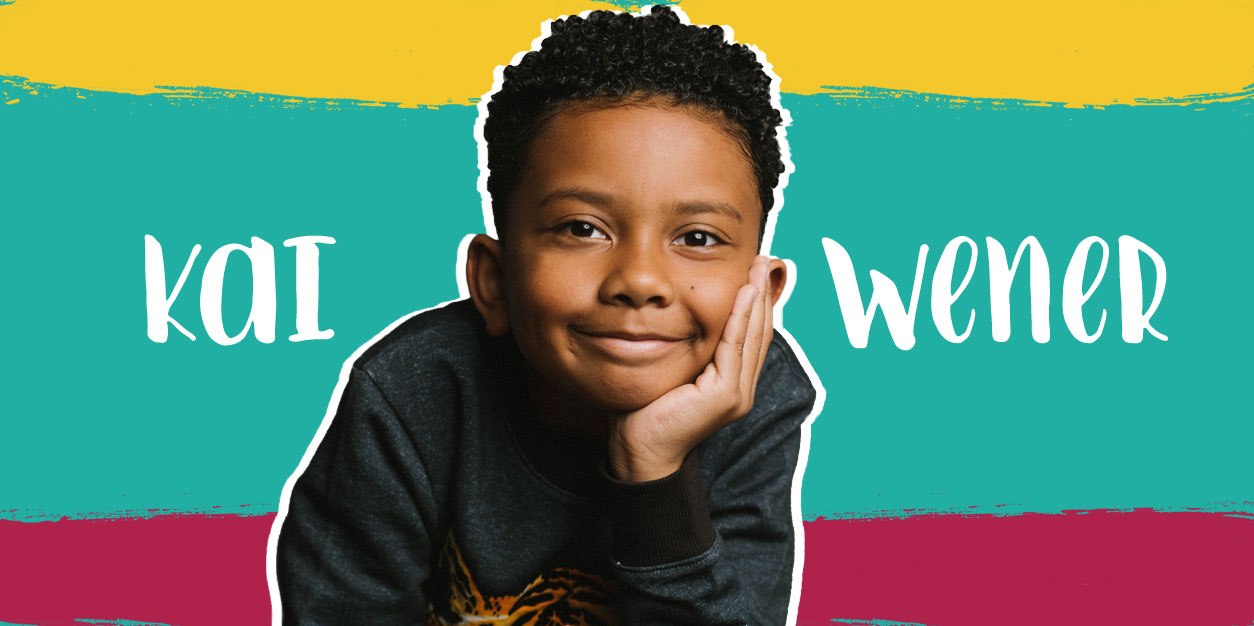 Kai Wener Talks The Orville, Being a Mathlete, and More!
At just ten years old, Kai's acting career is already out of this world!
You can catch him as Ty Finn on the FOX series, The Orville. Kai may be one of the youngest on set, but his performance shines just as bright as his adult co-stars. He even has some great ideas for his character's future storylines that he's hoping will make it onto the show.
Ready to get to know Kai Wener? We caught up with him about what it's like working on The Orville, his love of learning, and more!
Get to Know Kai Wener: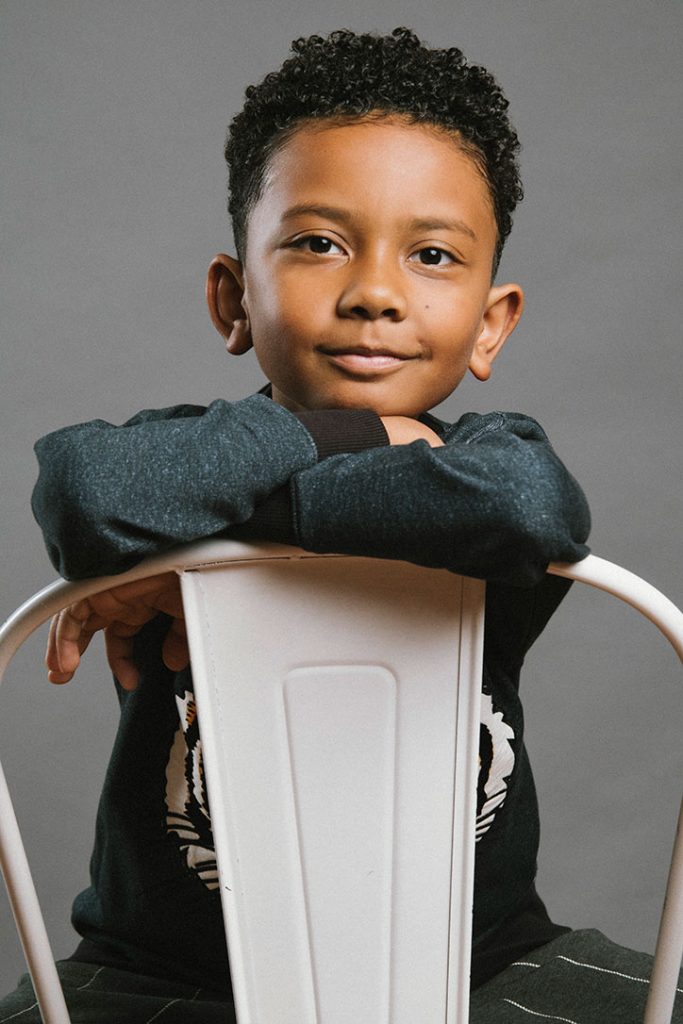 You play Ty Finn on the FOX series The Orville. Tell us a little bit about the show and your character.

KAI WENER: The Orville is a science fiction show on FOX that is created by and stars Mr. Seth MacFarlane. It takes place 400 years into the future and is about a space ship called The Orville and its crew.

I play Ty Finn who is the youngest son of the ship's head medical doctor, Dr. Claire Finn, played by Penny Johnson-Jerald. Ty is an excellent piano player and looks up to a robotic character Isaac who is played by Mark Jackson and is a father figure/mentor to Ty.
Do you share any similarities with Ty?

KAI: Yes, I do share some similarities with my character Ty Finn. We're the youngest out of our siblings and love to see our older sibling get into trouble. Both of our moms are mama bears and we both are into music and pride ourselves learning to play the piano.
This is your first big role! How did you react when you found out you landed the part?

KAI: Oh my! When my Agent called, we were driving in the car and I started screaming, dancing and jumping up and down in my seat! I couldn't contain myself! It was the best feeling in the world, knowing that you are going to be working on a network show created by Seth MacFarlane and an amazing cast. I couldn't wait for the first table read with everyone!
If you could come up with a storyline for your character, what would you want to see him take on?

KAI: It would be cool if the Krill would capture me and take me to a new planet no one has known about. Or better yet, a storyline of Ty somehow taking command of The Orville.
You also appeared on an episode of Nickelodeon's Game Shakers. Do you have any fun memories from working on the show?

KAI: I had a ball co-starring on Nickelodeon's Game Shakers. I played a young version of one of the main characters on the show, Triple G, played by Benjamin Flores Jr. My scene was with his on-screen dad, Double G, played by Kel Mitchell.

When I arrived to film on the first day, I had to get my school work done in the classroom on set. As soon as I entered the class, I immediately met the cast, who was also doing their school work. All of the kids on the show were so welcoming and just as nice in person. We had fun celebrating one of the cast members birthdays and they included me in all of their pictures and after show/behind the scenes videos.

I also personally love watching old school movies as well, so I was really excited to work with Kel Mitchell. By the time I had finished filming, he had helped me master his famous line from his movie Good Burger. It went a little something like this, "Welcome to Good Burger, home of the Good Burger, can I take your order?"
Are there any goals you have for the future?

KAI: Absolutely, one of my goals is to have my own animated TV show and to also book a feature film. Those are two areas that I haven't worked in yet so I'm looking forward to taking more voice-over classes and working harder this year to be on the big screen!
What do you like to do for fun?

KAI: Ride roller coasters, the ones that you can't catch your breath on when they take off and that have huge drops. I also love playing Fortnite and eating popcorn while watching my favorite movies over and over again.
What is your favorite school subject or topic you love to learn about?

KAI: Science and Math are my favorite school subjects. I'm actually on my school's Mathletes team. I was selected based on my top math scores and we compete against other middle schools. I know these subjects are least desired by most kids, but I love hands-on subjects and it's actually pretty fun.
What is something (or someone) that has inspired you recently?

KAI: I recently had the opportunity to meet Mr. Steven Spielberg the other day while I was out auditioning for a project at the Universal Backlot. I didn't expect him to speak to me at all. When he came up to me and started talking I was so taken back that nothing would come out of my mouth for the longest time! I was finally able to express to him that I am such a huge fan of his work especially The Goonies and ET. He was so down to earth and nice. He even gave me a good luck handshake.

It's really inspiring for someone as big as Mr. Spielberg to take the time to stop and talk to me. It made me feel really important and that was truly inspiring and a reminder to always be humble, kind and to take time out for others.
Do you have anything else you'd like to share with your fans?

KAI: I am just really happy that the Sci-Fi community has really embraced the show! I feel really blessed that Mr. MacFarlane has trusted me to bring Ty Finn to life. My advice to fans would be to stay tuned this season because there are some great episodes ahead that will blow you away!
Now that you know Kai, get to know fellow actor and Fortnite fanatic, Isaiah C. Morgan!