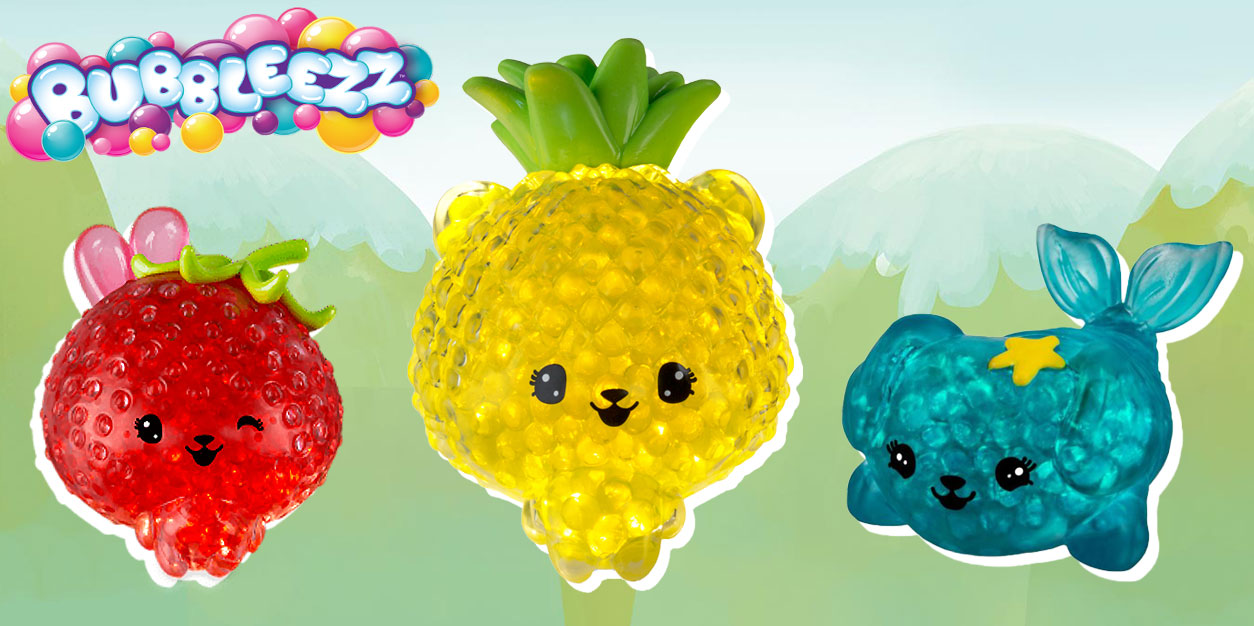 Explore the Bubbleverse with Our Bubbleezz Giveaway
NOTE: We teamed up with ORB for this Bubbleezz giveaway. They provided us with prizes for the giveaway. All opinions are our own; we were under no obligation to give a positive review.
We've all spent hours watching our favorite toy unboxers on YouTube and Instagram as they show off the hottest new toys – but have you ever wished YOU could get in on the fun? If you've ever dreamed of receiving a special influencer-only box of toys, today is your lucky day!
We've teamed up with the amazing people at ORB for an EXCLUSIVE Bubbleezz giveaway! Not in the know about Bubbleezz? They're super cute collectibles filled with Bubbleezz Beads and power charms that are super satisfying to squeeze and squish. Keep on reading to learn more and enter for your chance to win!
About the Bubbleezz Bubbleverse:
You may have noticed some popular influencers recently received some pretty impressive boxes of Bubbleezz. These boxes were sent out in an effort not just to spread the word about the amazingness of Bubbleezz, but about the magical world they live in called the Bubbleverse!
Each box boasts a description about a particular area of the Bubbleverse – like the Stormy Sea and the Joyful Jungle and is filled to the brim with lots of colorful bubbles. To get to know some of the Bubbleezz characters who live in each part of the world, influencers were tasked to dig through the bubbles and discover Bubbleezz surprises hidden inside.
We're giving FOUR lucky winners the chance to do the same! ORB shared a few of these EXCLUSIVE boxes with us to give their fans the ultimate influencer experience! Explore the Bubbleverse, make new Bubbleezz friends, and even create your own unboxing video!
Explore the Bubbleverse Giveaway: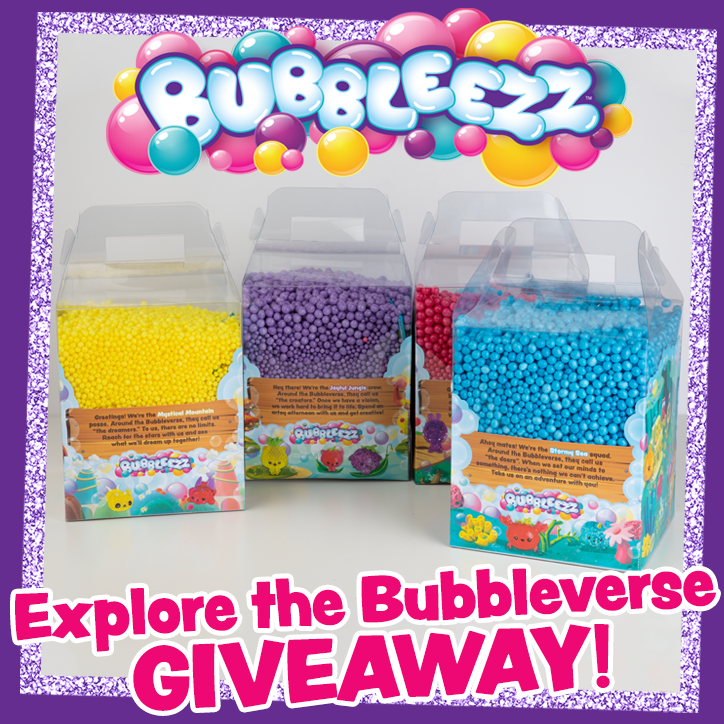 WHAT DO I WIN?:
FOUR (4) lucky winners will receive a Bubbleezz Prize Pack that includes up to THREE Bubbleezz toys hidden inside!* Prizes generously provided by ORB.
*We cannot guarantee which products you will receive or how many will be hidden inside your specific prize.
WHAT DO I WIN?:
Grab a parent or guardian and have them fill out the form below by June 4, 2019 at 11:59 pm ET.
Giveaway runs from 5/21/19 at 03:00 pm ET through 6/04/19 at 11:59 pm. Open to US residents ONLY. Be sure to read the fully detailed rules HERE before entering.
THIS GIVEAWAY HAS ENDED AND THE WINNERS HAVE BEEN CONTACTED.
*You must be 18 or older to enter. Please, only ONE entry per person. If selected as a winner, we will provide your parent/guardian with an affidavit to confirm that you are a valid winner who has permission to win. They will be REQUIRED to sign and return the affidavit to YAYOMG! to claim your prize. Prizes will not be mailed out without signed parental consent.
After you've entered, be sure to take the quiz to discover your Bubbleezz power charm twin!