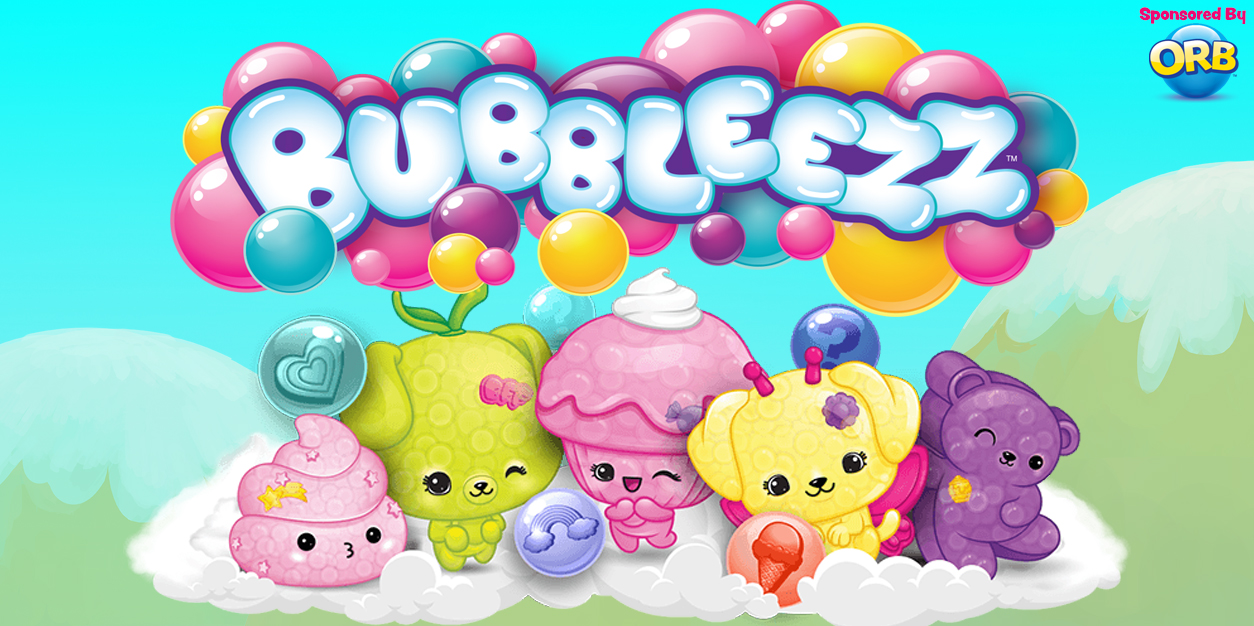 Everything You Need to Know About Bubbleezz ™
NOTE: This post is sponsored by ORB™ and Bubbleezz ™.
You've squished their Soft'n Slo Squishies™ and peeled back the layers of Peel 2 Reveal™. Now ORB™ wants you to get your SQUEEZE on with their adorable new line of collectibles, Bubbleezz™!
Thankfully, we've got everything you need to know about these awesome new toys!
Everything You Need to Know About Bubbleezz ™:

They're Unbelievably Cute:
Above all else, the Bubbleezz™ are impossibly adorable! Each of these squeezy collectibles are inspired by fruit, animals, desserts, monsters, and even poo! There's a ton of variety to make every Bubbleezz™ super unique. Whether you're someone who likes to collect them all or you prefer to pick your favs, one thing is for sure – they're hard to resist!

Satisfying Squeezy Goodness:
Bubbleezz™ feel amazing to smush and squeeze over and over again. The feeling is unlike anything you've ever squeezed before. How do they do it? Each Bubbleezz™ has hundreds of Bubbleezz Beads™ inside that move around as you squeeze and transform them. There aren't just beads inside though – each Bubbleezz™ character contains hidden Power Charms that give it personality traits and powers that make it extra special.

Power Charms and Bubbleezz™ Personalities:
Each Bubbleezz™ has a special power charm buried within the Bubbleezz Beads™. These charms represent the unique power that help the Bubbleezz™ during their adventures in the Bubbleverse™. Once you've found the charms within your Bubbleezz™, head to BUBBLEEZZ.COM to discover the meaning of the charm and find out your unique Bubbleezz™ personality. Once you do, you'll unlock and share their power so you can use them anytime you want in your own adventures!
Want to discover your Bubbleezz™ Power Charm Twin? Click here to take the quiz!

They're Fun To Collect:
There are currently 24 Bubbleezz™ to collect, ranging in size from Super to Jumbo. Bubbleezz™ are loyal friends and are super fun to collect since there are so many different styles! They're sure to make a big, bubbly impression whether you're displaying them on your shelf, or stashing them in your backpack for on the go squeezy fun! You can find them in Michaels and Walmart stores. Be sure to check out BUBBLEEZZ.COM to meet all the different characters, get to know their personalities, and download a collectors guide!
Now that you know everything there is to know about Bubbleezz™, head to the Bubbleezz™ website for even more squeezy fun! Take our quiz to find out your Bubbleezz™ Power Charm Twin!