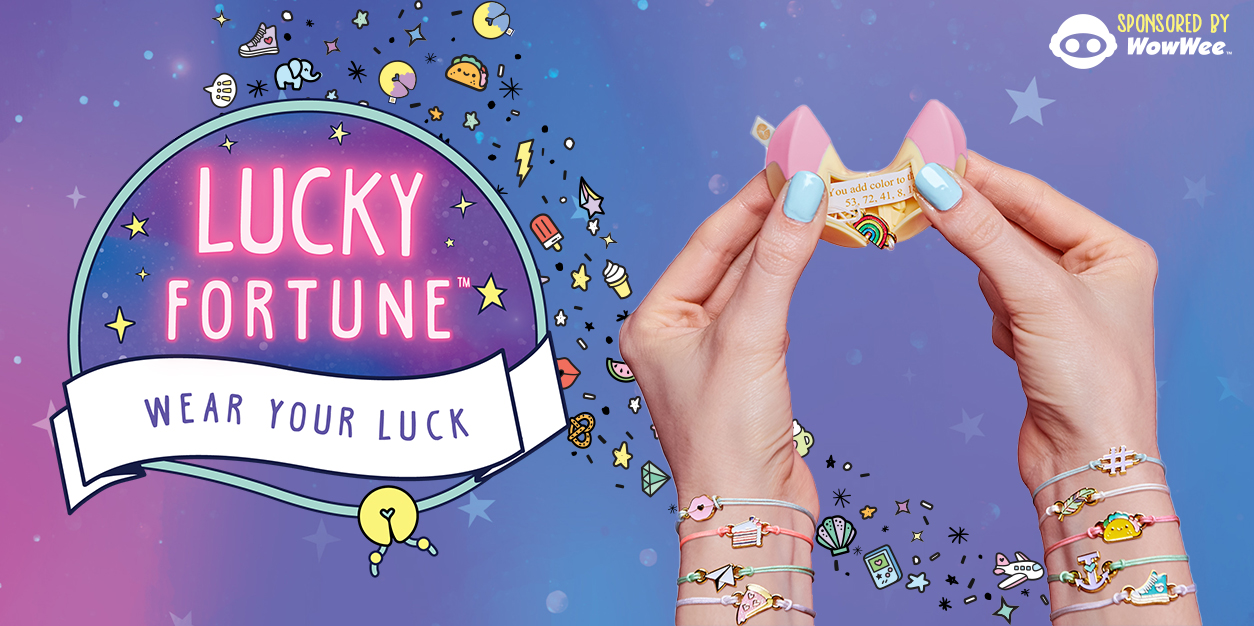 Wear Your Luck with Lucky Fortune + GIVEAWAY!
NOTE: This post is sponsored by WowWee and Lucky Fortune. Giveaway prizes provided by WowWee.
The future looks sweet and lucky with the all-new Lucky Fortune collectible bracelets from WowWee!
These amazing blind-bag bracelets are heading your way on May 31st at Walmart and Claire's, but we've teamed up with our friends at WowWee to give you the chance to win a Lucky Fortune 4-Pack that won't hit stores until later this Summer!
How to Rock your Lucky Fortune Bracelets: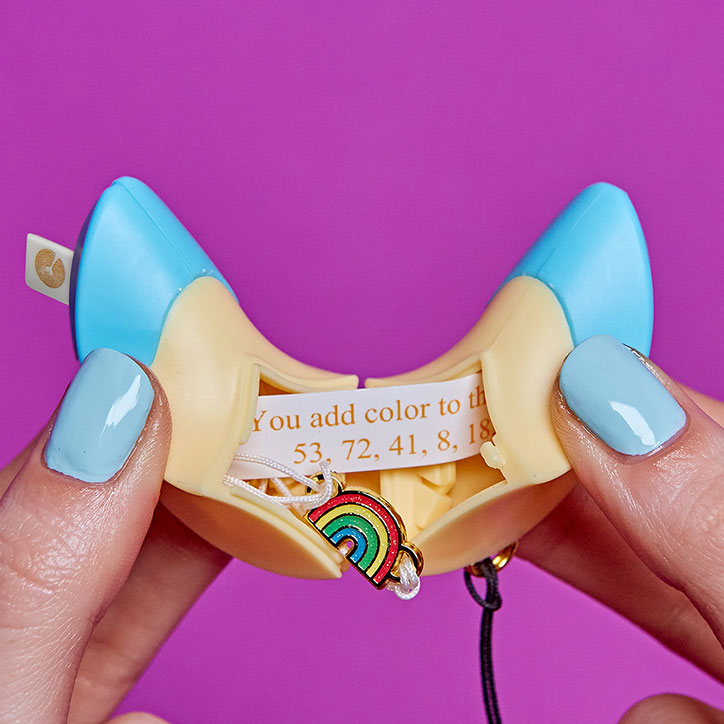 Crack 'Em
Lucky Fortune is the first collectible accessory from WowWee. In fact, these girl-power fueled bracelets came directly from the mind of the award-winning Sydney Wiseman, the creator of Fingerlings! We think Sydney is super inspiring, and we love that she's all about spreading good vibes with this new product!
Crack open the fortune cookie toy to reveal what's hidden inside – an adjustable bracelet, a colorful charm, and a paper fortune. The more charms you have, the luckier you'll feel! You can even fold up the Collector's Guide into a cookie catcher so you and all your friends can find out your fortunes.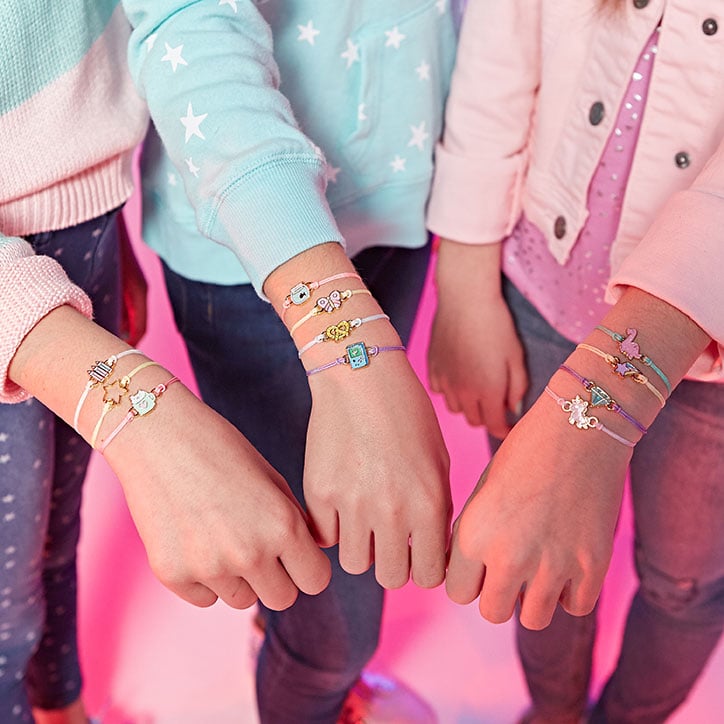 Wear 'Em
Lucky Fortune bracelets are designed with stacking in mind. Rock just one or two to match your #OOTD or be bold by stacking all your favs! However you choose to wear your luck, we know you'll look fab.
If you're lucky enough to find one of the Ultra Lucky gold-dipped four leaf clover charms, you'll dazzle and sparkle everywhere you go!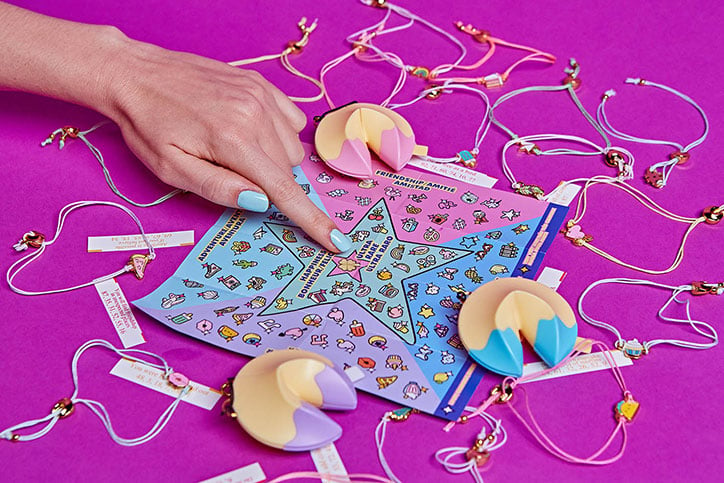 Find Your Luck
Each charm and fortune taps into one of 5 categories – happiness, friendship, love, success, and adventure. The fun doesn't have to stop once you've cracked open your fortune cookie, though. Embrace your good fortune and spread good vibes wherever you go.
Use the fortune you received as a caption for your latest post on Insta or as a positive affirmation to start your day. Compliment someone who needs it, do a good deed, and shine bright. Spreading positivity and kindness is infectious!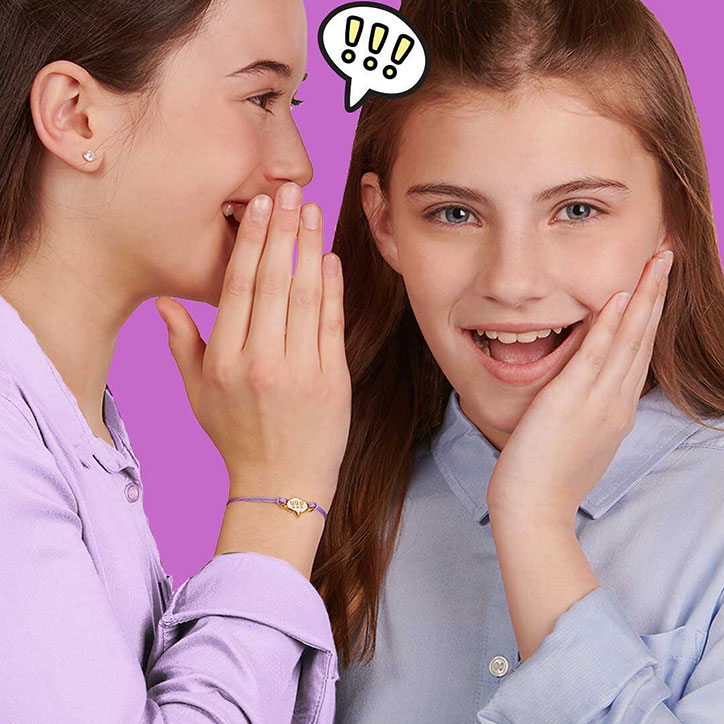 Share 'Em
There are 100 different charms to collect in Series 1, which makes it the perfect collectible for swapping and trading with your friends.
Is your bestie the queen of all things narwhal? Trade her for a pizza slice! With Lucky Fortune, you're always able to tap into all the best parts of your personality. If you get a duplicate, don't worry! Just give the gift of luck to a friend in need!
Lucky Fortune Giveaway: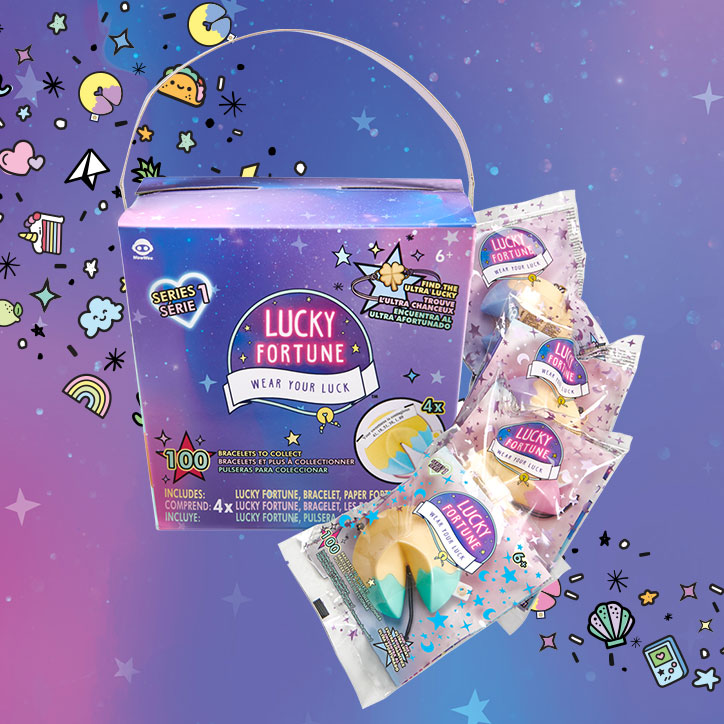 WHAT DO I WIN?:
TWO (2) lucky winners will receive ONE Lucky Fortune 4-Pack, generously provided by WowWee!
HOW DO I ENTER?:
Grab a parent or guardian and have them fill out the form below by May 30, 2019 at 11:59pm ET.
Giveaway runs from 5/23/19 at 12:00 pm ET through 5/30/19 at 11:59 pm. Open to US residents ONLY. Be sure to read the fully detailed rules HERE before entering.
THIS GIVEAWAY HAS ENDED AND THE WINNERS HAVE BEEN CONTACTED.
You must be 18 or older to enter. Please, only ONE entry per person. If selected as a winner, we will provide your parent/guardian with an affidavit to confirm that you are a valid winner who has permission to win. They will be REQUIRED to sign and return the affidavit to YAYOMG! to claim your prize. Prizes will not be mailed out without signed parental consent.
Want to know more about Lucky Fortune? Head to their website HERE!