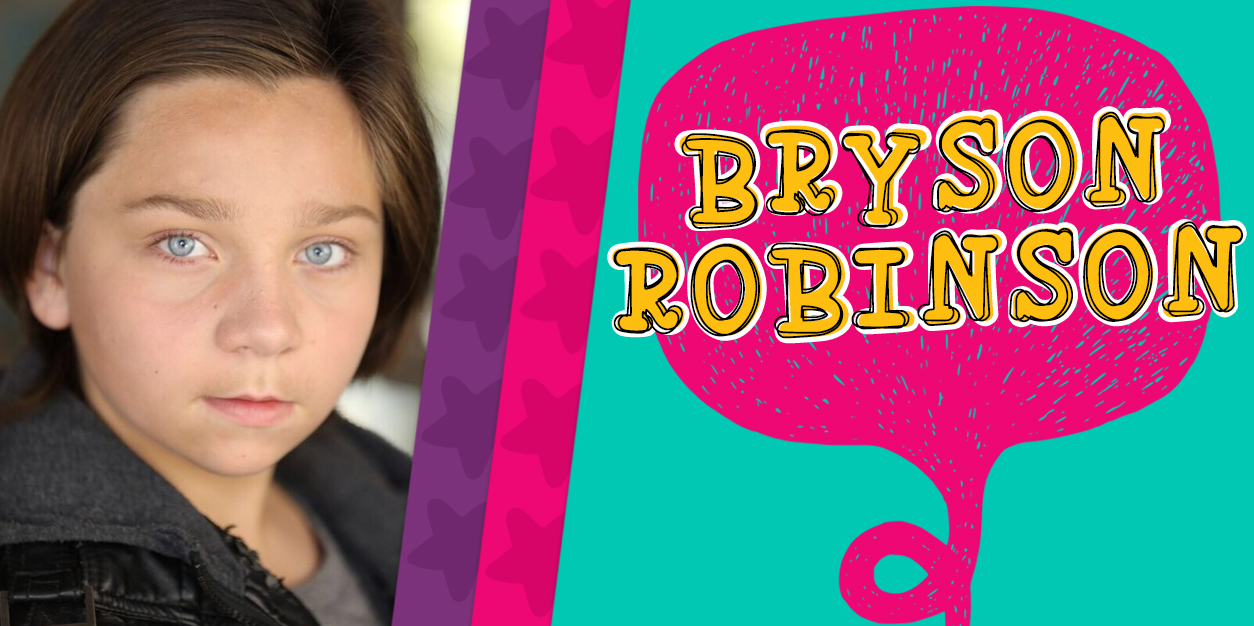 Bryson Robinson Chats About Mani, Candytopia, and More!
You probably know Bryson Robinson from the hugely popular Brat series, Mani. Bryson plays Chris, a funny and unpredictable guy at Sky's school. If you haven't seen Mani yet, you're totally missing out. It brings the jokes, the drama, and is an all-around great series about school life that you'll relate to on so many levels. Bryson has also starred in the web-series Afterschool and Class Dismissed and has landed roles on Fresh Off the Boat, A King's Betrayal, and more. His acting career is off to an amazing start and we can't wait to see him bring life to even more roles in the future, especially comedic roles that suit his big personality.
When Bryson isn't on set, he can be found hanging out with friends, his sister Brooklyn, and rooting for the LA Dodgers. We were super excited to chat with Bryson about his experiences working on Mani, his trip to Candytopia, and more! Get to know him in our interview.
Get to Know Bryson Robinson:
Tell us a little about yourself and how you first got your start in acting.
BRYSON ROBINSON: I started acting at 5 years old! My first job was a commercial for Party City.
You play Chris on the popular Brat series, Mani. Can you share a bit about the show and your character?
BRYSON: Mani is now in Season 2. It's a hilarious show on Brat starring Lawrence Curry, Piper Rockelle, and Hayley Leblanc. Season 2 is full of adventure. I'm excited for fans to watch my character Chris and see what he gets into next! Chris is always up to something!
What is the best part of working on Mani?
BRYSON: Definitely working with the awesome director Mitch Parks and Lawrence Curry who is the Mani!
If you could land a role on any show, what would it be and why?
BRYSON: I would like to work on Riverdale. I really like the vibe of that show.
We saw you recently hit up Candytopia! What was your favorite part of the experience?
BRYSON: Candytopia was amazing! I loved the candy of course but my absolute favorite part was the Marshmallow Pit! It was so lit to swim in marshmallows.
When you're not busy with acting, what are some things you like to do for fun?
BRYSON: I'm a big theme park fan! I like to go with my friends to Universal and to City Walk and hang out.
Name three things your fans might not know about you.
BRYSON:
1. I have 2 dogs.
2. I am a Disney fanatic.
3. I have a sister that is 17 months younger than me.
What is something you are passionate about?
BRYSON: Sports! I love the LA Dodgers. I'm a super fan.
Head on over to Brat's YouTube channel to keep up with Bryson in all his Mani episodes. If you loved getting to know Bryson, we think you'll love our interview with Finn Carr from the Netflix series, Alexa & Katie!