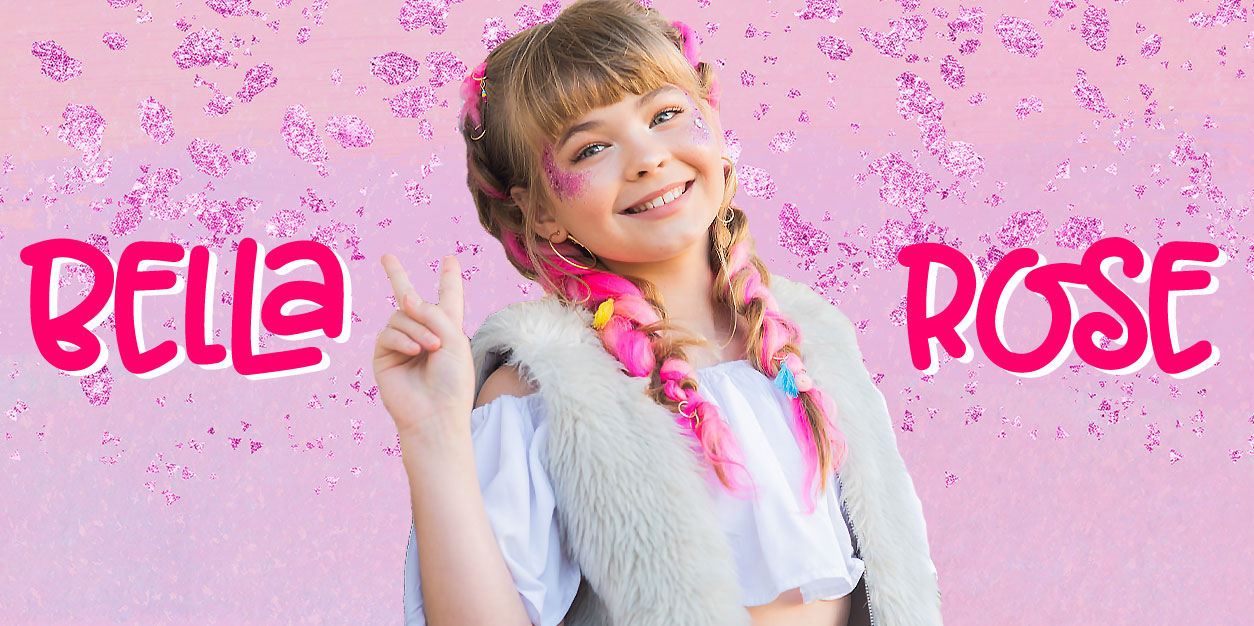 Bella Rose on her Dream Role, her Love of Robotics, and Making a Positive Impact
Bella Rose is an Australian actress on the rise. Bella's star already shines bright in Queensland, but we know she's on her way to be a worldwide sensation! At just 12 years old, Bella Rose already has over 60 acting credits and a passion for singing and dancing in addition to her love of acting.
When she's not busy working. Bella loves all things pastel pink, hanging out with her poodle, taking dance classes, and spending time with her friends. She also has a talent for robotics, math, and computer programming.
Get to know Bella Rose as she chats about her dream role, making a positive impact, and why Margot Robbie is her biggest inspiration!
Get to Know Bella Rose: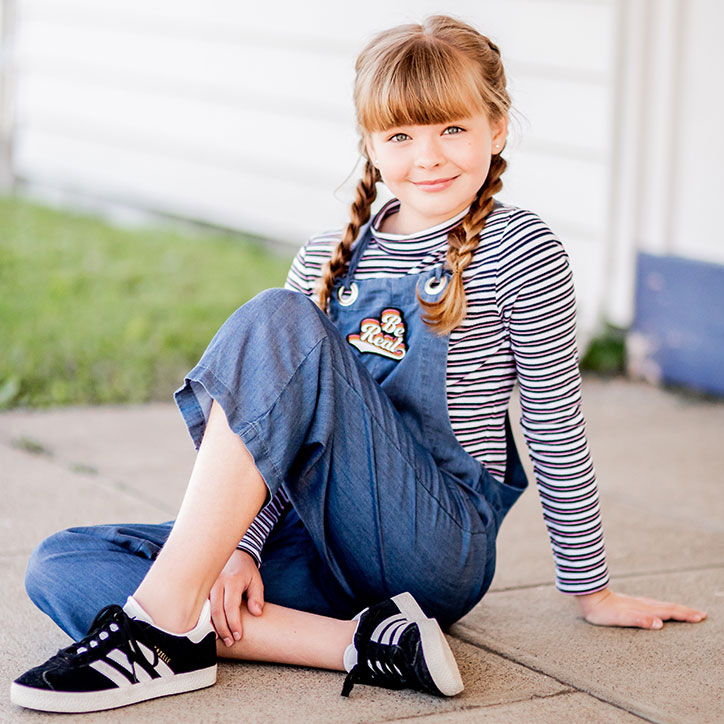 Tell us a little bit about yourself and how you got your start!

BELLA ROSE: I'm twelve years old, and in the past five years I have worked on over sixty film and TV projects. My first job was on a children's TV show, I was a child guest who was interviewed by four very big fluffy puppets, the show was about little kids teaching the puppets about the world. I heard there were kids who arrived on set and were scared of the puppets so didn't talk much.

Mum said I was a chatterbox and a clever little kid who loved talking about everything and anything. Initially I was booked for one episode, I stayed on set longer than planned the first day filming extra episodes and got a few callbacks to film more, I was a little expert on vacuum cleaners, metronomes, tall buildings, street cleaners, clouds, and xylophones. Not long after filming, one of the puppets moved into a production role in a new children's TV program and cast me. That first role has since led to opportunities on five Australian children's TV programs, and I hope to work on many more!
What do you love most about acting?

BELLA ROSE: I love transforming into different characters and being immersed into interesting stories. As an actress I have escaped from a medieval castle, ran through a jungle being chased by caveman, been a ballet dancing mouse, a hostage, a ghost and been chased by dinosaurs. It's a really fun job!
What has been your favorite role so far and why?

BELLA ROSE: My favorite role was as a LEGO Presenter for Cartoon Network. I got to build and play with LEGO and everyone on set were LEGO lovers, so between takes we talked LEGO.

I also received a newly released LEGO kit as a gift when I finished filming which was a nice addition to my already huge collection! But every role working on a children's TV program has been so much fun.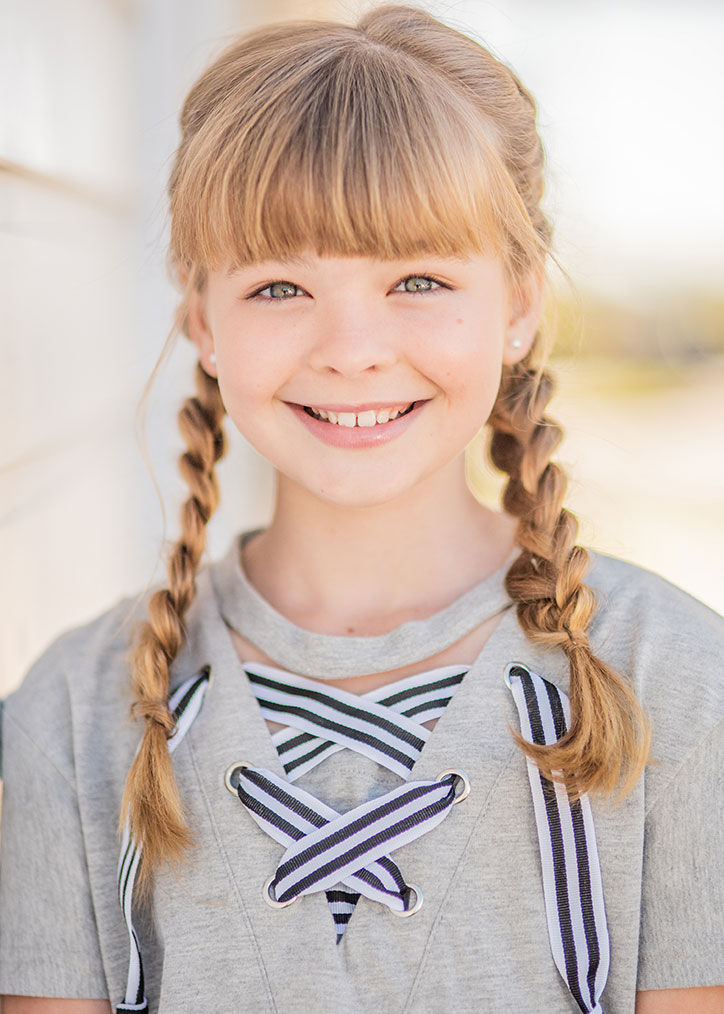 What would be a dream role for you?

BELLA ROSE: A dream role for me would be a combination of acting and dance, the role of a dancer in a film or TV series like The Next Step or Dance Academy, a musical film like Teen Beach Movie, Camp Rock, or High School Musical, or a remake of Hannah Montana.
Who are some of your female heroes?

BELLA ROSE: I'm inspired by Margot Robbie, she is an Australian actress who is from Queensland where I live. She is an amazing actress, is confident and brave with her role choices, and also does a lot of charity work.
What is something your fans would be surprised to learn about you?

BELLA ROSE: I have represented my state the Australian Robotics Championships, I am really good at computer programing, and my favorite and best subject at school is Math.

My dad and I share a love of numbers, we love number puzzles and problems. When I'm on set I usually have a Sudoku puzzle book with me.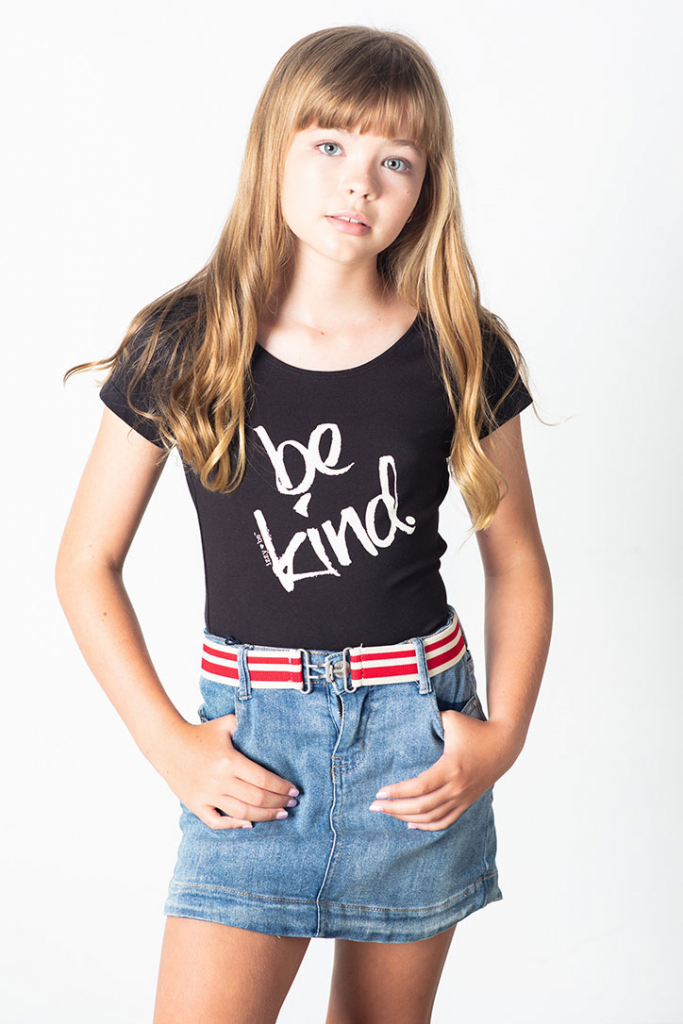 How do you make a positive impact?

BELLA ROSE: As part of my school community, I participate in many giving programs to assist local and international causes. We fill shoeboxes of gifts to send to girls our age in other parts of the world who don't have much, we raise funds for a sister school in Thailand, donate our preloved uniforms to a school Fiji, organize gift giving for the local children's hospital, and last year instead of buying classmate gifts we made class donations to the Fred Hollows Foundation and RSPCA (Animal Welfare Charity).
What is your biggest dream for the future?

BELLA ROSE: To be an actress!
Do you have any exciting plans for the Summer?

BELLA ROSE: I'm travelling to Thailand with my family. Hoping to enjoy the resort facilities, do a Thai cooking class, an extreme amount of shopping, and see a Thai dancing and cultural show.
Anything else you'd like to share with your fans?

BELLA ROSE: I like the You Can Sit With Me campaign which encourages students to look around at places like school and dance class and make sure no one is sitting alone or feeling left out. The campaign is about inviting anyone sitting alone to join you and your group of friends. You Can Sit With Me is something nice and easy to do and it helps spread kindness.
Now that you know Bella Rose, check out our interview with fellow Australian actress, Kirar Mercy!