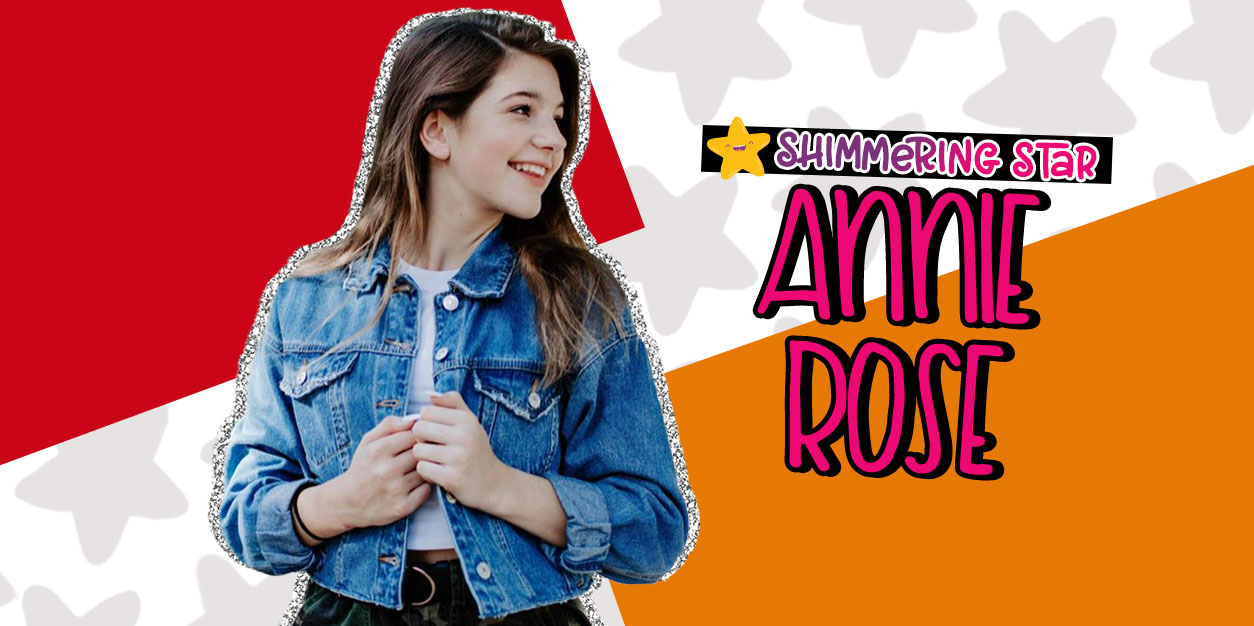 Shimmering Star Spotlight: Annie Rose
Each month YAYOMG! chooses a Shimmering Star to spotlight. Follow along as we shine a light on girls who represent kindness, positivity, empowerment, philanthropy, drive, and confidence. They're sure to inspire you!
Our Shimmering Star for November is someone you probably already admire for her relatable videos and positive vibes. Annie Rose has been living the YouTube life since 2015, and as she and her fans get older, she isn't afraid to keep it real.
Despite being in the spotlight, Annie is less concerned with the dazzling aspects of fame and more interested in being a role model for her fans. She has made it her mission to be relatable and real, even when she makes mistakes, and aspires to be someone her fans look to for creative inspiration. Annie is extremely passionate about empowering her fans to live their most authentic lives, follow their creative passions, and make a positive mark.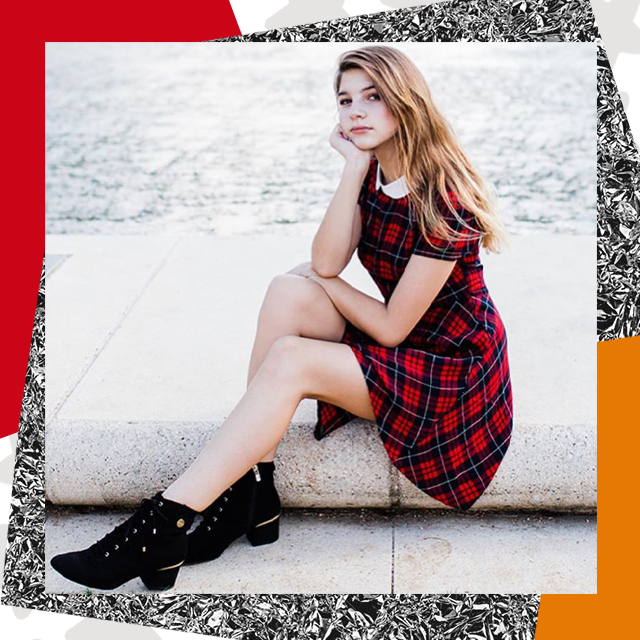 As someone who has always found writing to be a soothing creative outlet, Annie has recently started focusing on songwriting. She released her first single, I Think You're Lying in September, and her next single, Hug, drops this month. Breaking into the music world has been a learning experience for Annie, using singing and songwriting not just as a way to connect with her fans, but as an empowering way to find her confidence.
Get to know Annie Rose as she opens up about living authentically, giving back to her fans, and the women who inspire her most!
Get to Know Annie Rose: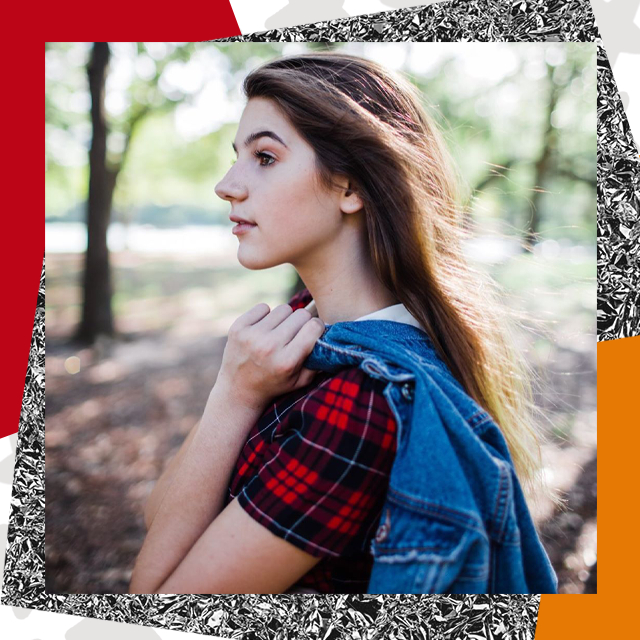 Tell us a little bit about YOU!

ANNIE ROSE: I'm a 13-year-old YouTuber, singer, and artist. I just released my first single I Think You're Lying and have been working on more music and my performing skills. I love all kinds of art, being authentic, & inspiring girls my age to create!

My second song, Hug, releases on November 13th!
You've been doing YouTube since 2015! How do you keep your channel new, fresh, and true to who you are as you get older?

ANNIE ROSE: As I get older and my fans grow up with me, I am very conscious of staying real to me, my life here in Texas, keeping up with my real-life friends, and staying grounded. I spend lots of time with my friends and family, and they keep me knowing who I am as a person. But I'm growing up! I'm a real teen dealing with real teen stuff, so I talk about it with my fans.

I recently started a series on YouTube called It Gets Real , where I talk about teen related topics, such as dealing with friend drama, insecurities, periods, and boys. In terms of keeping fresh – that is hard, but as I have started writing songs that has kept me thinking and moving forward.
You've recently started writing and releasing music. What has been the most gratifying part of sharing your music with the world? What has been the most challenging?

ANNIE ROSE: There's so much I've loved about working and releasing music this year. Seeing all the reactions of people listening to my song is super exciting, but honestly, the most gratifying part is getting to write more. I love and have always loved writing. There's something about sitting in my room and creating my thoughts into art that I find so relaxing and inspiring.

The most challenging part has definitely been building my confidence when it comes to singing and performing. It's been hard to believe in myself that when I get up on stage, I will be able to do as well as I want, but I know I'll get better because music is something I love, and I'm determined to work hard and keep performing.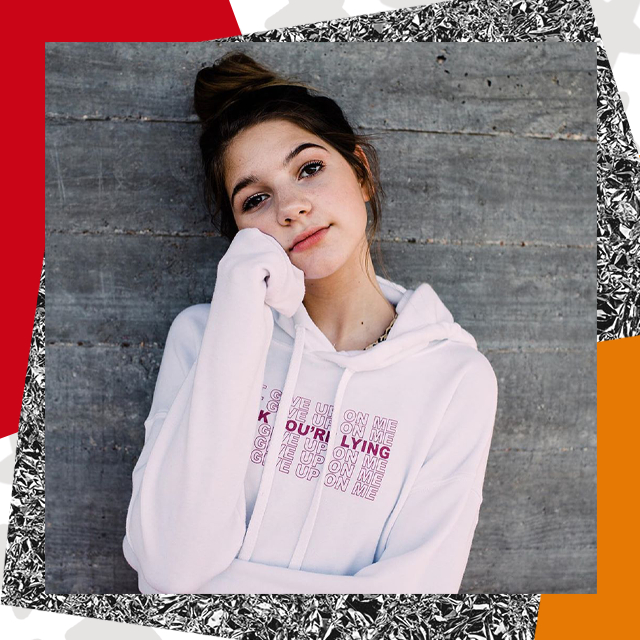 You're already doing so much, but we've love to know – what's up next for you?

ANNIE ROSE: In November, I will have new music coming out, and I am doing some fan makeovers and shopping sprees in LA! I will also be re-doing fans bedrooms here in Texas. It is an exciting time, and I want to give back to people who have been supporters of me so I can spread the happiness.
How do you shine bright?

ANNIE ROSE: Some may think "shining bright" comes from your Gucci belt or Michael Kors bag, and yes, those are all great things, but really shining comes from the inside.

People who truly have confidence and love in their hearts will shine without trying. People who can support others without being fake, love themselves without being cocky, and try and stay positive but knowing they don't have to be perfect all the time will shine bright.
The women who inspire me are…

ANNIE ROSE: In the music world, I admire Billie Eilish, Tate McRae, Jenna Raine, and JoJo Siwa because they are fearless and doing their own thing with passion and relentless hard work.

In business, I am inspired by Sam Cutler, who owns Petite 'n Pretty cause she created a very unique but beautiful product and she is fun and down to earth too.

I am also inspired by my dad and how he is always learning and improving his life and my mom who works super hard for me and my family.
I am most passionate about…

ANNIE ROSE: Living authentically. For me, that means living in Texas with my 7 family members, working hard on my music, and hopefully inspiring girls all around the world to create and be who they were made to be. Being positive and living a good life, working hard, and being a good friend.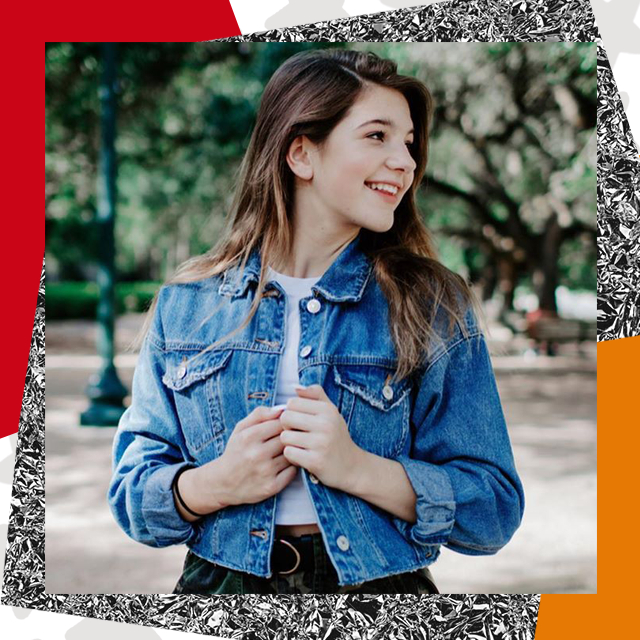 I feel most confident when…

ANNIE ROSE: I am most confident when I'm truly doing what I love. When I am thriving and passionate, nothing can bring me down. Even though I may not be the very best at everything I do, I'm happy and I know that with hard work I can always get better. It's easier to work hard when you're genuinely loving the work!
My biggest dream is…

ANNIE ROSE: First, to be happy and be a good person. Second, I would like to reach others through music tours and social media and inspire them to be creative and productive in their own lives and not wish for something that they are not. Often people look at the lives of people on social media and want that, but in my case, I don't want to make people envy me. I want to make people say I can do that too.
The advice I want to share with other girls is…

ANNIE ROSE: My advice flows from what my dream is – I'd say BE TRUE TO YOU! Follow your heart. Do what you want. Be committed to hard work, determination, and being you. If you want to share a message, share it. We wouldn't have doctors, designers, artists, or anything if those people didn't recognize their passion and follow it. YOU could change the world. YOU could help billions of people. Don't throw away your passions because it's "not cool" or "no one at my school does that." We need more people to be the beautiful people they were born to be!
Want to know even more about Annie Rose? She told us all about her debut single, I Think You're Lying!