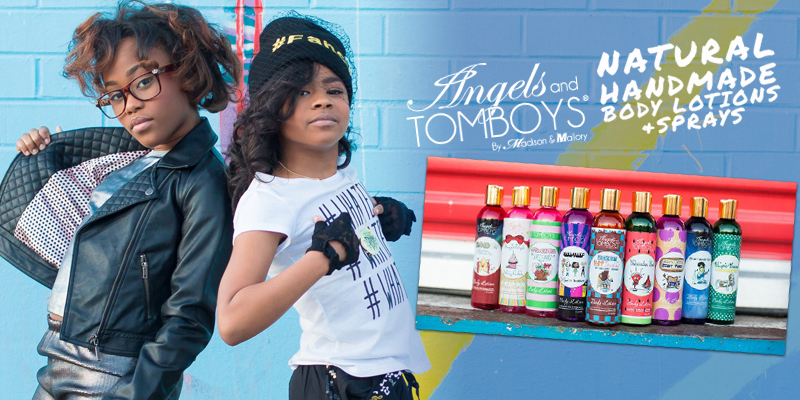 Angels and Tomboys Body Sprays and Lotions Are Made For Girls, By Girls
When you're a kid, finding perfumes or body sprays that suit your personality AND smell great can be a little hard to come by. A lot of times, you'll end up with a product that smells too strong, too boring, or is stolen from your mom's collection.
That's why sisters Madison Star and Mallory Iyana created Angels and Tomboys, a line of great smelling sprays and lotions created just for kids! The best part? They're kidprenuers! Being 10 and 12 themselves, they know exactly what kids are looking for in a line of body products. Does Angels and Tomboys sound familiar to you? Maybe it's because the girls and their mom were on Shark Tank this past weekend pitching their products and scored a deal with the incredible Mark Cuban and Daymond John!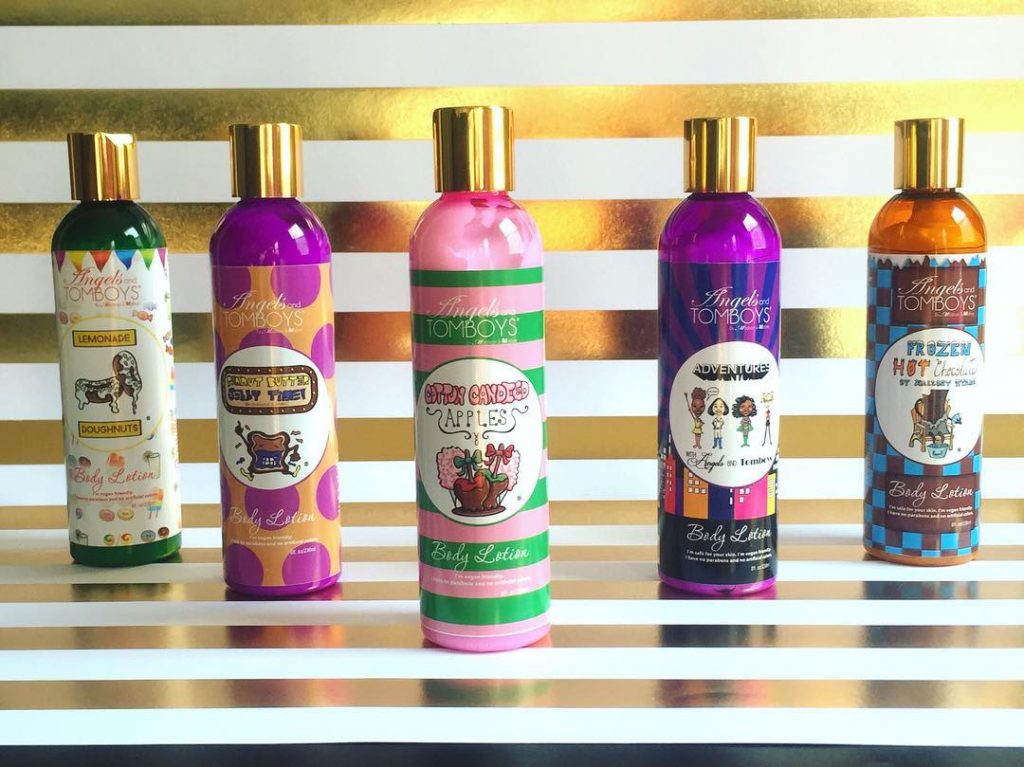 The Angels and Tomboys product line celebrates the fact that "all girls are created equally different" – which is maybe the best thing we've ever heard! Their products are created with ALL types of girls in mind, from girly girls to tomboys and every girl in between. The scents of their body sprays and lotions (and upcoming line of shampoos, conditioners, and body washes) have fun names, smell great, and take into consideration the unique personalities and interests of girls everywhere. Who wouldn't want to wear a scent called Watermelon Funk (that's their best-seller, BTW) or Deep Fried Ice Cream?
All of the Angels and Tomboys products are all natural, vegan, and hand crafted for young skin. They're also priced really well at $12 per bottle.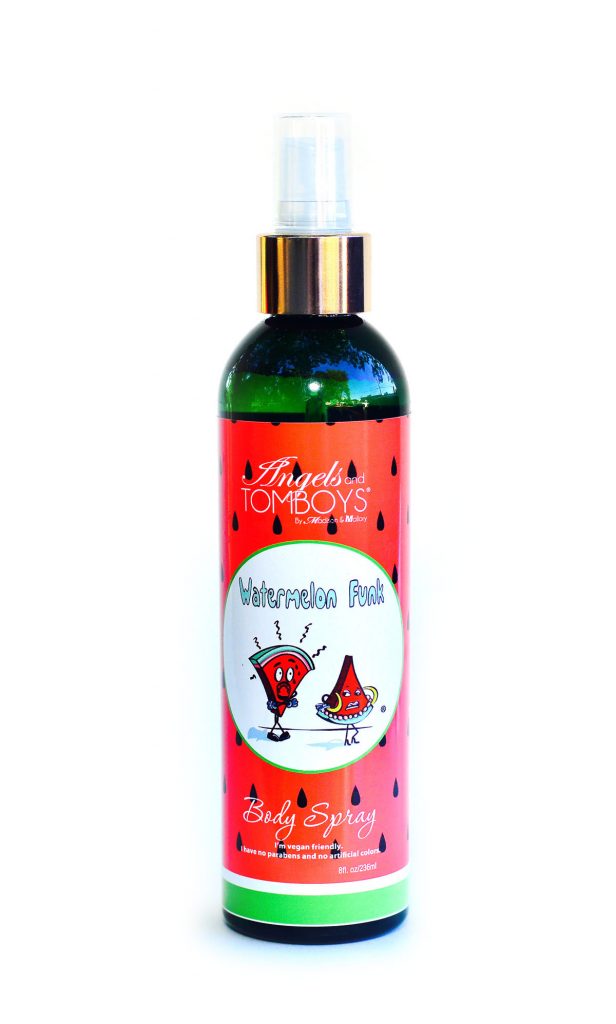 Since they're celebrating their Shark Tank success, everything on their site is temporarily 15% off, making it even cheaper for you to support these girls and their big ideas! We think it's important to celebrate and encourage kids with such big aspirations, passion, and drive, which is why we absolutely HAD to share the Angels and Tomboys story with you guys.
These girls had the idea for their product at just 7 and 9 years old and now have their own brand and an investment from two of the most successful investors in the world – all because they had the courage to try. Who knows, one of you reading this right now might be the next big kidprenuer success story like Mallory and Madison!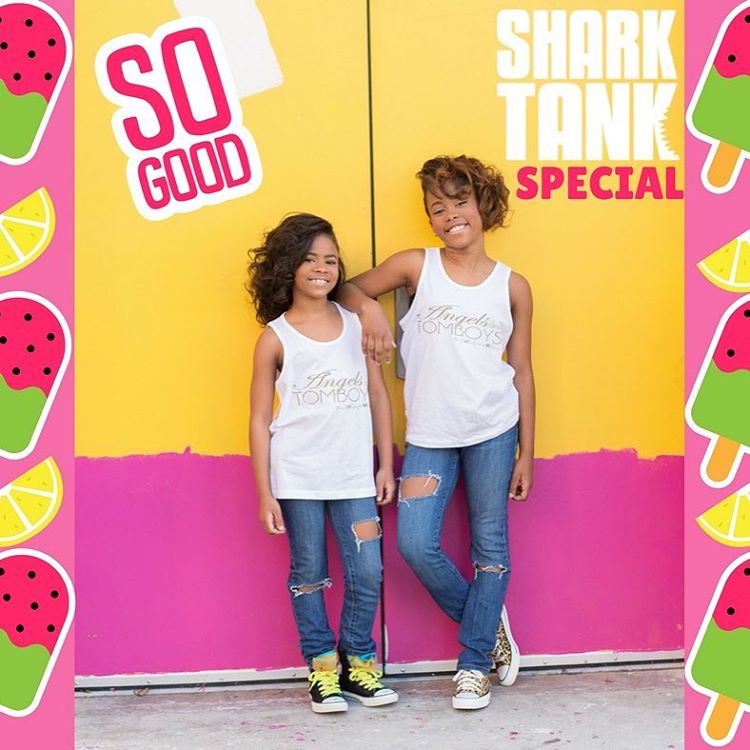 These girls are more than just perfumes and lotions, though. Mallory and Madison take their education very seriously (they're both on the honor roll!) and are both talented dancers and singers. They also both volunteer in their neighborhood and donate some of the profits they make from their business to help girls in need. They're truly inspiring in every way and great role models for kids everywhere. We can't wait to see their products in stores everywhere and see these 2 girls take over the world!