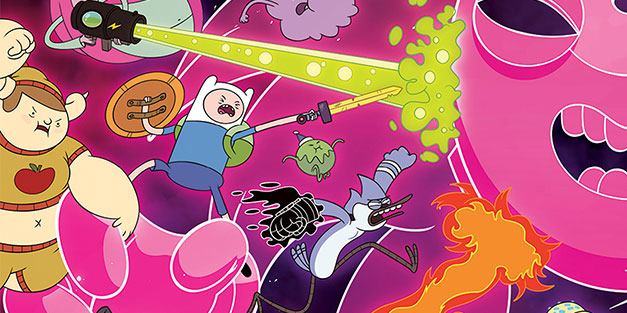 Adventure Time/Regular Show #3: Bro-ships are Tested
Adventure Time/Regular Show #3 really ramps up the energy and pins our favorite bros against each other like never before. Fighting off baddies and saving the world is never easy, but when your BFF is shouting mean junk in your face trying to mess you up, it's harder than ever. We know it's because of the curse, but we hate to see these best buds turned against each other!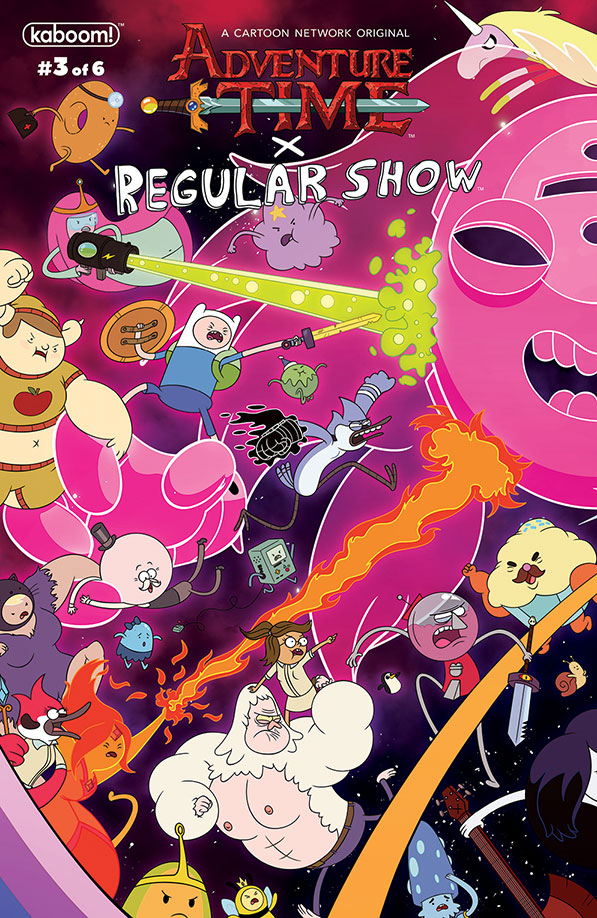 This issue kicks off amidst the gaming challenge from the last issue. Things are heating up, and the guys are struggling to make it through. Jake can't stop insulting Finn and Mordecai and Rigby are bickering more than usual. Thankfully, LSP drops in and weirds things up right in the nick of time.
We're right in the middle of this 6-issue series and you can tell – the stakes are high and things are getting totally nuts. Take a peek inside the issue and see what we mean!
Adventure Time/Regular Show #3 – PREVIEW:
See? We told you it was getting intense, and that's the just the beginning! There's a lot more bro bickering, eating competitions, and total chaos where that came from. To find out how things turn out, you'll have to pick up the issue for yourself when it hits comic shops on October 11th! Thanks to our friends at BOOM! Studios for always hooking us up with the sweet previews for our readers.
Also, we just had to mention that Conor McCreery deserves an award for best line ever written in a comic series. "Don't worry dude-a-loo. I've been eating since I was born"! It's like he just gets us, you know?
Adventure Time/Regular Show #3 (of 6)
Publisher: KaBOOM, an imprint BOOM! Studios
Writer: Conor McCreery
Artist: Mattia di Meo
Cover Artists:
Main Cover: Phil Murphy
Main Cover (50/50 Intermix): Phil Murphy
Subscription Cover: Peter Nguyen
Mash-Up Homage Incentive Cover: Gaby Epstein
Price: $3.99
Synopsis: With both of their bro-ships on the line, Mordecai and Finn team up while Rigby and Jake go their own way. Will they be able to find the power before it's too late?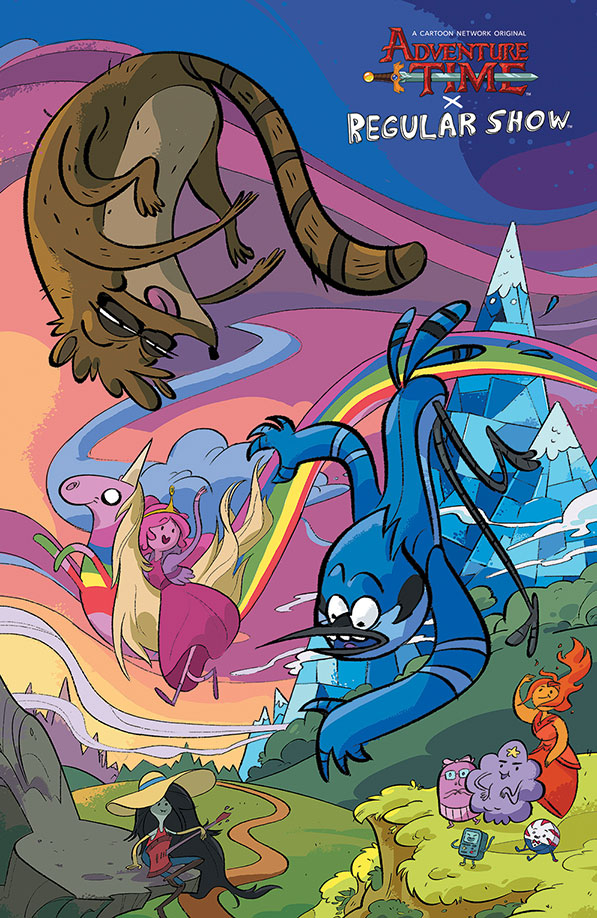 Did you hear? Finn and Jake's Cartoon Network companions are hitting the big screen! Find out more about the Teen Titans Go! movie here.