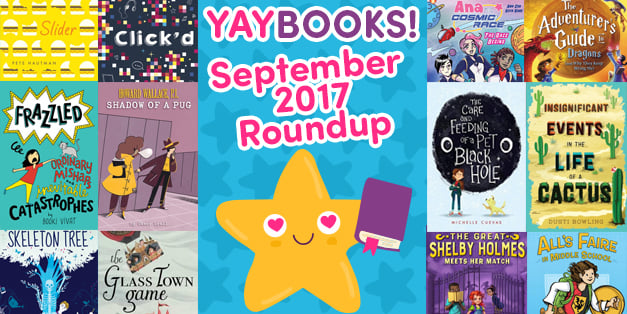 YAYBOOKS! September 2017 Roundup
We're back with our YAYBOOKS! Roundup for September! You may have a little less reading time on your hands now that you've headed back to school, but we assure you that there's at least ONE book on this list of over 30 titles that is worth squeezing into your busy schedule. Plus, the best thing about a great book is that it will always be there waiting for you when you're ready.
This month's list features books about unlikely friends, coding, mystery, adventure, and even includes a few graphic novels we think you'll love. Our roundup comes a little late this month due to that terrible cold that's been going around, apologies to our readers who have been looking for it! Enjoy!
YAYBOOKS! September 2017 Roundup:

Project You: More Than 50 Ways to Calm Down, de-Stress, and Feel Great
Author: Aubre Andrus
Publisher: Switch Press
Date: September 1
YAYOMG!:
We've already gushed about how great Project You is, but let us tell you again. Whether you're feeling the pressure at school or just want to work some relaxing self-care into your routine, this book is the perfect resource. It was written with teens and tweens in mind, so it understands your mindset, your schedule, and your life. Whether you want to organize yourself better with a time budget, try out some yoga poses, or just need more ways to find your calm, Project You is a great way to get started.
SYNOPSIS:
Find your balance. Make a protein-packed smoothie to energize for a busy day. Center yourself after a stressful week by taking five minutes to write in your journal. Strengthen your body and calm your mind with simple yoga poses and breathing techniques. Craft a vision board to help you achieve your goals. Create a time budget to organize your schedule. Develop an evening routine that will help you wind down before sleep. Award-winning author Aubre Andrus shares more than 50 do-right-now projects that will help you beat stress, smile big, and discover a calmer, more blissful you.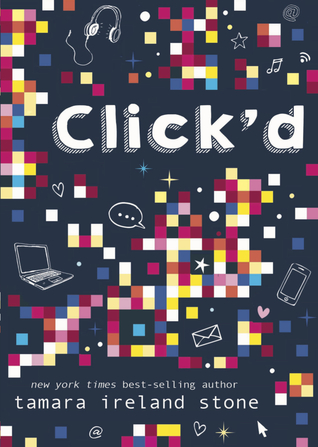 Click'd
Author: Tamara Ireland Stone
Publisher: Disney Hyperion
Date: September 5
YAYOMG!:
It's safe to say that we're a little bit obsessed with Click'd. We devoured this book in one sitting and we haven't stopped gushing about it since. Click'd takes your typical first year of middle school story and adds unique elements of female friendship, coding competitions, and charming characters. We were lucky enough to interview the author Tamara Ireland Stone and her passion for inspiring girls in tech is just incredible. You guys are just going to LOVE this book!
SYNOPSIS:
Allie Navarro can't wait to show her best friends the app she built at CodeGirls summer camp. CLICK'D pairs users based on common interests and sends them on a fun (and occasionally rule-breaking) scavenger hunt to find each other. And it's a hit. By the second day of school, everyone is talking about CLICK'D.
Watching her app go viral is amazing. Leaderboards are filling up! Everyone's making new friends. And with all the data Allie is collecting, she has an even better shot at beating her archenemy, Nathan, at the upcoming youth coding competition. But when Allie discovers a glitch that threatens to expose everyone's secrets, she has to figure out how to make things right, even if that means sharing the computer lab with Nathan. Can Allie fix her app, stop it from doing any more damage, and win back the friends it hurt-all before she steps on stage to present CLICK'D to the judges?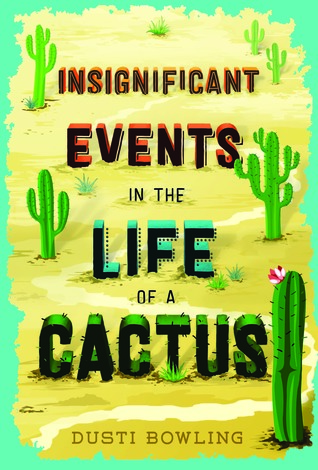 Insignificant Events in the Life of a Cactus
Author: Dusti Bowling
Publisher: Sterling Children's Books
Date: September 5
YAYOMG!:
It's been awhile since we've wanted to hug a book, but Aven's story in Insignificant Events in the Life of a Cactus is just so huggable. Aven is a total firecracker, filled with sass, energy, and drive despite only having one arm. She never lets her disability get in the way of living her best life or dreaming big – that is until she moves across the country with her parents to a run down Old West theme park and has to start fresh at a new school. Thankfully, Aven's endless imagination and great sense of humor are her secret weapon that can get her through anything. This book is just SO adorable, the characters are amazing, and the story is so much fun. Endless hugs for Aven, Connor, and Zion! This is hands down one of our favorite reads of 2017 so far.
SYNOPSIS:
Aven Green loves to tell people that she lost her arms in an alligator wrestling match, or a wildfire in Tanzania, but the truth is she was born without them. And when her parents take a job running Stagecoach Pass, a rundown western theme park in Arizona, Aven moves with them across the country knowing that she'll have to answer the question over and over again.
Her new life takes an unexpected turn when she bonds with Connor, a classmate who also feels isolated because of his own disability, and they discover a room at Stagecoach Pass that holds bigger secrets than Aven ever could have imagined. It's hard to solve a mystery, help a friend, and face your worst fears. But Aven's about to discover she can do it all . . . even without arms.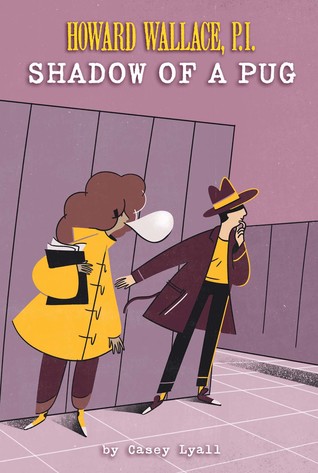 Howard Wallace, P.I.: Shadow of a Pug
Author: Casey Lyall
Publisher: Sterling Children's Books
Date: September 5
YAYOMG!:
When we heard that there was going to be a sequel to Howard Wallace, P.I., we totally squealed with joy. The original was one of our favorite books from last year, it just left us so utterly charmed. This time around, Howard and Ivy team up for a new case, but it won't be so easy to crack. They find their friendship tested and Howard must learn that listening to others and putting your friends first are just as important as solving the case. Shadow of a Pug is as laugh out loud funny as the first and we've got our fingers crossed for even more adventures from Howard and Ivy in the future. We've got something fun planned for this book, so check back to YAYOMG! soon to read it.
SYNOPSIS:
Middle-school detectives Howard Wallace and Ivy Mason are itching for a juicy case. But when their friend and cohort Marvin hires them to prove his nephew— über-bully Carl Dean—didn't pugnap the school mascot, they're less than thrilled. To succeed, not only must Howard and Ivy play nice with Carl, they'll have to dodge a scrappy, snoopy reporter and come face-to-face with Howard's worst enemy, his ex-best friend Miles Fletcher. Can Howard deal with all these complications and still be there for Ivy when her life is turned upside down? Or will he once again find himself a friendless P.I.?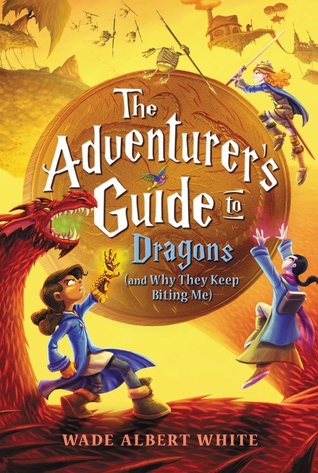 The Adventurer's Guide to Dragons (and Why They Keep Biting Me)
Author: Wade Albert White
Publisher: Little, Brown Books for Young Readers
Date: September 5
YAYOMG!:
A sequel to The Adventurer's Guide to Successful Escapes? Yes please! It seems like all the best reads are getting sequels these days and we're totally here for it. We've got a full review on this one, so we'll keep this short. Fans of the first book will love it – it's just as thrilling and hilarious as the first, if not more-so! It's got dragons, robots, dangerous quests, and fast-paced adventure. Who could ask for more?
SYNOPSIS:
Get ready for dragons, robots, and an even more dangerous quest in the sequel to The Adventurer's Guide to Successful Escapes!

Anne, Penelope, and Hiro have returned to Saint Lupin's Quest Academy for Consistently Dangerous and Absolutely Terrifying Adventures, where there's only one way to leave: pass or fail. At the annual Quest Academy awards, they're recognized for their success in their first outing-Best Illegal Quest That Nearly Destroyed the Entire World–but a strange boy steals Anne's gauntlet and activates a new quest that pits them against all of dragonkind. Their charge: kill the dragon queen. The problem is, Anne doesn't want to kill any dragons! But ignoring a quest can have horrible consequences, just as killing the dragon queen would start an all-out war between people and dragons. To avert disaster, Anne and her friends will have to dodge robot attacks, defeat new foes, and survive the dangerous dragon trials just for a chance to explain.
With charming, funny text and lots of heart, The Adventurer's Guide to Dragons is the perfect read for anyone who likes fantasy with lots of laughter.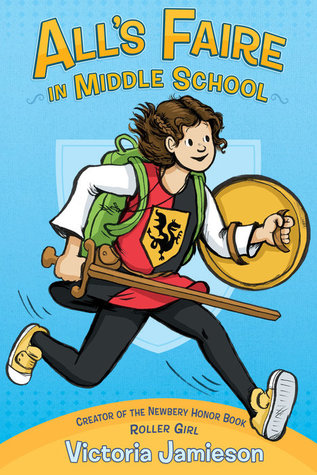 All's Faire in Middle School
Creator: Victoria Jamieson
Publisher: Dial Books for Young Readers
Date: September 5
YAYOMG!:
We're sure you've all been counting down the days until All's Faire in Middle School and that day has finally come! How could you not want to read a brand new graphic novel by the author of Roller Girl? If you're heading into middle school this year or find yourself the new kid in a school full of strange new students and teachers, you'll absolutely be able to relate to Impy's struggles in All's Faire. This heartwarming, fun, and honest take on middle school life keeps it real and the added element of the Renaissance Faire setting keeps it so fresh and interesting.
SYNOPSIS:
The author of Roller Girl is back with a graphic novel about starting middle school, surviving your embarrassing family, and the Renaissance Faire.

Eleven-year-old Imogene (Impy) has grown up with two parents working at the Renaissance Faire, and she's eager to begin her own training as a squire. First, though, she'll need to prove her bravery. Luckily Impy has just the quest in mind–she'll go to public school after a life of being homeschooled! But it's not easy to act like a noble knight-in-training in middle school. Impy falls in with a group of girls who seem really nice (until they don't) and starts to be embarrassed of her thrift shop apparel, her family's unusual lifestyle, and their small, messy apartment. Impy has always thought of herself as a heroic knight, but when she does something really mean in order to fit in, she begins to wonder whether she might be more of a dragon after all.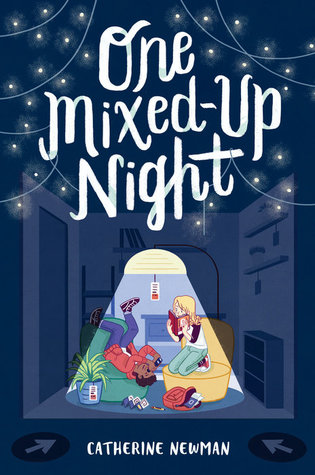 One Mixed-Up Night
Author: Catherine Newman
Publisher: Random House Books for Young Readers
Date: September 5
YAYOMG!:
We haven't had a chance to read this one just yet, but how could we not want to? First off, just look at that amazing cover. Secondly, two best friends run away and spend the night inside an IKEA? Sounds like reading perfection to us. We love interesting and unique stories, and One Mixed-Up Night definitely seems to be just that. This story is actually a take on the classic From the Mixed-Up Files of Mrs. Basil E. Frankweiler, but with a modern twist. We can't wait to read it and we think you guys will love it too!
SYNOPSIS:
Two best friends on the run… to IKEA.
Frankie and Walter aren't really running away. Just like the kids in their favorite book, they are running to somewhere. Specifically, a massive furniture store. They've been obsessed with the Ikea catalog for years. So they make a plan, pack their backpacks, give their parents the sleepover switcheroo . . . and they're in.
One night all on their own, with no grown-ups or little brothers.
One night of couch jumping, pillow forts, and unlimited soda refills.
One night of surprises and twinkle lights and secrets they have been keeping–and waiting to share.
One unforgettable night in Ikea.
A tribute to the beloved classic From the Mixed-Up Files of Mrs. Basil E. Frankweiler! Only, instead of running away to the Metropolitan Museum, these kids are running away to somewhere a little more modern…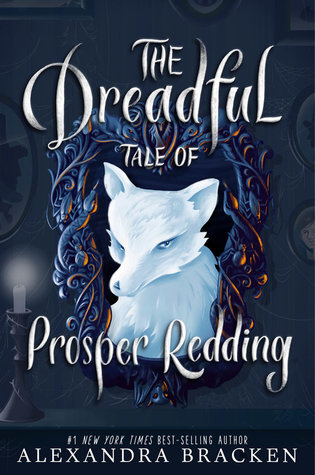 The Dreadful Tale of Prosper Redding
Author: Alexandra Bracken
Publisher: Disney Hyperion
Date: September 5
YAYOMG!:
When we interviewed Tamara Ireland Stone about her novel, Click'd, she told us she was devouring The Dreadful Tale of Prosper Redding, and we can see why. From the cover to the description, everything about this book screams perfect Fall read. Betrayal, revenge, fantasy, and demons? Sounds like it'll pair wonderfully with a snuggly blanket, a crisp breeze flowing through the window, and a mug of hot cocoa. We can't wait to get our hands on a copy!
SYNOPSIS:
"I would say it's a pleasure to meet thee, Prosperity Oceanus Redding, but truly, I only anticipate the delights of destroying thy happiness."
Prosper is the only unexceptional Redding in his old and storied family history — that is, until he discovers the demon living inside him. Turns out Prosper's great-great-great-great-great-something grandfather made — and then broke — a contract with a malefactor, a demon who exchanges fortune for eternal servitude. And, weirdly enough, four-thousand-year-old Alastor isn't exactly the forgiving type.
The fiend has reawakened with one purpose — to destroy the family whose success he ensured and who then betrayed him. With only days to break the curse and banish Alastor back to the demon realm, Prosper is playing unwilling host to the fiend, who delights in tormenting him with nasty insults and constant attempts trick him into a contract. Yeah, Prosper will take his future without a side of eternal servitude, thanks.
Little does Prosper know, the malefactor's control over his body grows stronger with each passing night, and there's a lot Alastor isn't telling his dim-witted (but admittedly strong-willed) human host.
From #1 New York Times best-selling author Alexandra Bracken comes a tale of betrayal and revenge, of old hurts passed down from generation to generation. Can you ever fully right a wrong, ever truly escape your history? Or will Prosper and Alastor be doomed to repeat it?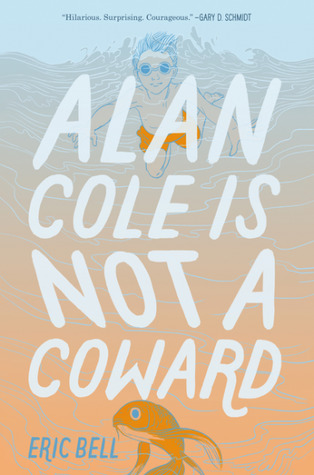 Alan Cole is Not a Coward
Author: Eric Bell
Publisher: Katherine Tegen Books
Date: September 5
YAYOMG!:
Alan Cole is Not a Coward somehow managed to sneak under our radar until we were putting together this list, so we haven't read it just yet. However, a middle grade read about surviving middle school, first crushes, and coming out? We're so here for Alan's journey of self-discovery and struggles with his family. We have a feeling this one might just be a bit of a tear-jerker.
SYNOPSIS:
Perfect for fans of Tim Federle and Gary Schmidt, this is a hilarious and poignant tale about the trials of middle school when you're coming of age—and coming out.
Alan Cole can't stand up to his cruel brother, Nathan. He can't escape the wrath of his demanding father, who thinks he's about as exceptional as a goldfish. And—scariest of all—he can't let the cute boy across the cafeteria know he has a crush on him.
But when Nathan discovers Alan's secret, his older brother announces a high-stakes round of Cole vs. Cole. Each brother must complete seven nearly impossible tasks; whoever finishes the most wins the game. If Alan doesn't want to be outed to all of Evergreen Middle School, he's got to become the most well-known kid in school, get his first kiss, and stand up to Dad. Alan's determined to prove—to Nathan, to the world, to himself—that this goldfish can learn to swim.
May the best Cole win.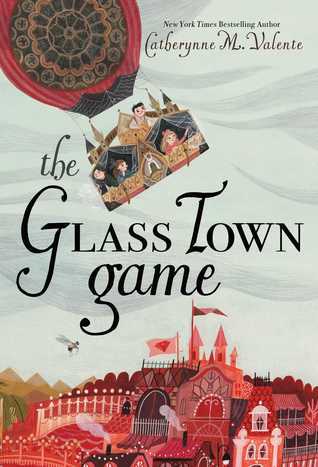 The Glass Town Game
Author: Catherynne M. Valente
Publisher: Simon & Schuster Books for Young Readers
Date: September 5
YAYOMG!:
The Glass Town Game is a beautifully written fairytale inspired by the iconic Brontë sisters and their siblings. At nearly 600 pages, this book can be a bit intimidating, but we promise it's worth every word. If you love the feeling of discovering a strange new world like the ones you've uncovered while reading Alice in Wonderland or The Wizard of Oz, you'll absolutely adore The Glass Town Game. It's also a great introduction to the Brontës, as every character, scene, and adventure is fleshed out in incredible detail. We have an interview with the amazing Catherynne M. Valente coming up, so definitely check back for that.
SYNOPSIS:
Charlotte and Emily must enter a fantasy world that they invented in order to rescue their siblings in this adventurous and fiercely intelligent novel from the New York Times bestselling author of The Girl Who Circumnavigated Fairyland in a Ship of Her Own Making.
Inside a small Yorkshire parsonage, Charlotte, Branwell, Emily, and Anne Brontë have invented a game called Glass Town, where their toy soldiers fight Napoleon and no one dies. This make-believe land helps the four escape from a harsh reality: Charlotte and Emily are being sent away to a dangerous boarding school, a school they might not return from. But on this Beastliest Day, the day Anne and Branwell walk their sisters to the train station, something incredible happens: the train whisks them all away to a real Glass Town, and the children trade the moors for a wonderland all their own.
This is their Glass Town, exactly like they envisioned it…almost. They certainly never gave Napoleon a fire-breathing porcelain rooster instead of a horse. And their soldiers can die; wars are fought over the potion that raises the dead, a potion Anne would very much like to bring back to England. But when Anne and Branwell are kidnapped, Charlotte and Emily must find a way to save their siblings. Can two English girls stand against Napoleon's armies, especially now that he has a new weapon from the real world? And if he escapes Glass Town, will England ever be safe again?
Together the Brontë siblings must battle with a world of their own creation if they are to make it back to England alive in this magical celebration of authorship, creativity, and classic literature from award-winning author Catherynne M. Valente.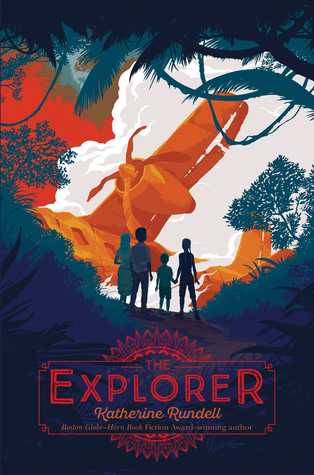 The Explorer
Author: Katherine Rundell
Publisher: Simon & Shuster Books for Young Readers
Date: September 12
YAYOMG!:
After their plane crashes in the Amazon, these four kids must work together in order to survive the rainforest alone. Sprinkled with real survival tricks and facts, this lush story is more than meets the eye. In this journey of survival and self discovery, there are mysterious maps to uncover, ruined cities to explore, secrets to discover, and a whole lot of adventure!
SYNOPSIS:
From Boston Globe–Horn Book Award winner Katherine Rundell comes an exciting new novel about a group of kids who must survive in the Amazon after their plane crashes.
Fred, Con, Lila, and Max are on their way back to England from Manaus when the plane they're on crashes and the pilot dies upon landing. For days they survive alone, until Fred finds a map that leads them to a ruined city, and to a secret.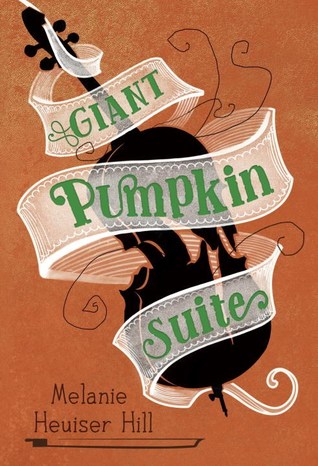 Giant Pumpkin Suite
Author: Melanie Heuiser Hill
Publisher: Candlewick Press
Date: September 12
YAYOMG!:
We discovered this one while curating our list, so we haven't had a chance to read it yet, but it sounds very promising. The Great Pumpkin Suite tells the story of a talented cello prodigy, Rose who's practicing hard for an upcoming music competition. Unfortunately, an accident threatens her chance to perform and she must learn to adapt and give up a bit of control. Unable to play the instrument she loves, she helps her twin brother grow a giant pumpkin in their neighbor's yard which turns into a huge community project and a sense of togetherness. We're looking forward to picking this one up.
SYNOPSIS:
Who are you, if you can't be what you always expected? A moving coming-of-age tale of prodigy and community, unlikely friendship and growing things.
Twelve-year-old Rose Brutigan has grown seven inches in the last eight months. She's always been different from her twin brother, Thomas, but now she towers over him in too many ways. The gap in their interests continues to widen as well. Musically talented Rose is focused on winning the upcoming Bach Cello Suites Competition, while happy-go-lucky Thomas has taken up the challenge of growing a giant pumpkin in the yard of their elderly neighbor, Mr. Pickering. But when a serious accident changes the course of the summer, Rose is forced to grow and change in ways she never could have imagined. Along the way there's tap dancing and classic musicals, mail-order worms and neighborhood-sourced compost, fresh-squeezed lemonade, the Minnesota State Fair — and an eclectic cast of local characters that readers will fall in love with.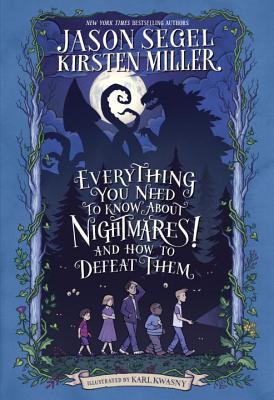 Everything You Need to Know about Nightmares! and How to Defeat Them
Authors: Jason Segel and Kirsten Miller
Illustrator: Karl Kwasny
Publisher: Delacorte Books for Young Readers
Date: September 12
YAYOMG!:
If you loved the Nightmares! series, you need to get your hands on a copy of this fun companion guide to all things spooky. Even if you've never read the series, you can still enjoy this handbook of nightmares, creepy creatures, and all the info you need on how to defeat them. Filled with pro-tips, fun illustrations, and the weaknesses of all the things that haunt your dreams, you'll never find yourself scared again after reading this book.
SYNOPSIS:
A handbook for beating nightmares from the New York Times bestselling authors of the Nightmares! series, Jason Segel and Kirsten Miller.
Nightmares. They come in all shapes and sizes–from gargantuan lizards to teensy creepy-crawlies. No matter their form, we know all too well, they are truly terrifying. The good news is that every Nightmare, no matter how ferocious, mysterious, or hairy, can be defeated. And this book will tell you how.
Everything You Need to Know About NIGHTMARES! and How to Defeat Them is your one-stop guide to battling anything that goes bump in the night. Whether you're being chased by zombies or stalked by evil twins, this handy book will give you all the tools and tips you need to put your bad dreams to bed for good! Keep a copy under your pillow and you'll never fear Nightmares again!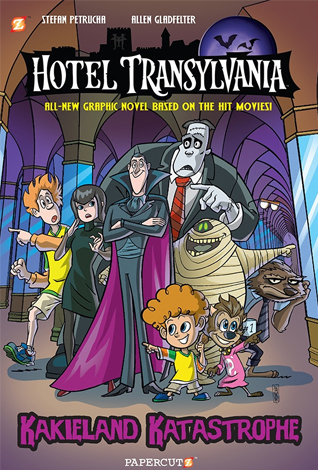 Hotel Transylvania: Kakieland Katastrophe
Author: Stefan Petrucha
Illustrator: Allen Gladfelter
Publisher: Papercutz
Date: September 12
YAYOMG!:
Perfect for fans of the Hotel Transylvania movies or Disney Channel animated series, this new graphic novel takes readers deeper into the lives of Mavis, Drac, Johnny, and the other creatures you know and love. In Kakiland Katastrophe, the monsters must work together to save a missing human child and save their reputation before it's too late. This is the first in a brand new series from Papercutz, so there's even more Hotel Transylvania stories headed your way soon.
SYNOPSIS:
The debut Hotel Transylvania graphic novel based on the movies! Kakieland theme park owner Stephen Cling visits Hotel Transylvania to try and prove monsters are still dangerous. Dracula, his daughter and her family, and the Drac pack are anything but! However, when a human child goes missing, it is up to Drac, Mavis, and the rest of the Hotel crew to locate the child before their monstrous reputation gets them chased out of town.

Slider
Author: Pete Hautman
Publisher: Candlewick Press
Date: September 12
YAYOMG!:
A middle grade book about competitive eating? Consider us intrigued. We've been impatiently awaiting the arrival of Slider, and we're just so happy that it's book birthday is finally upon us. David can eat an entire 16 inch pizza in under 5 minutes, and it's a good thing too. He accidentally used his mother's credit card and the only way to pay back the $2,000 he spent is by winning a competitive eating contest. If you live for the annual Nathan's Hot Dog Eating Contest to root on Joey Chestnut each year, you'll totally love this charming read.
SYNOPSIS:
Competitive eating vies with family expectations in a funny, heartfelt novel for middle-grade readers by National Book Award winner Pete Hautman.
David can eat an entire sixteen-inch pepperoni pizza in four minutes and thirty-six seconds. Not bad. But he knows he can do better. In fact, he'll have to do better: he's going to compete in the Super Pigorino Bowl, the world's greatest pizza-eating contest, and he has to win it, because he borrowed his mom's credit card and accidentally spent $2,000 on it. So he really needs that prize money. Like, yesterday. As if training to be a competitive eater weren't enough, he's also got to keep an eye on his little brother, Mal (who, if the family believed in labels, would be labeled autistic, but they don't, so they just label him Mal). And don't even get started on the new weirdness going on between his two best friends, Cyn and HeyMan. Master talent Pete Hautman has cooked up a rich narrative shot through with equal parts humor and tenderness, and the result is a middle-grade novel too delicious to put down.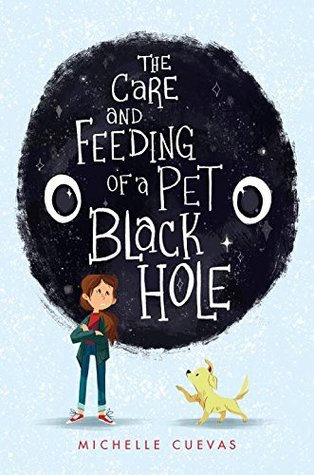 The Care and Feeding of a Pet Black Hole
Author: Michelle Cuevas
Publisher: Dial Books for Young Readers
Date: September 12
YAYOMG!:
Doesn't this book have the most adorable cover? We have a soft spot in our hearts for books about kids who love space and science, and this is one of them. Whether you've experienced the loss of a loved one or just love science, you'll find something to make you laugh (and cry) and in this bittersweet read.
SYNOPSIS:
A girl's friendship with a lonely black hole leads her to face her own sadness in this original, funny, and touching middle grade novel for fans of Crenshaw and Flora & Ulysses.
When eleven-year-old Stella Rodriguez shows up at NASA to request that her recording be included in Carl Sagan's Golden Record, something unexpected happens: A black hole follows her home, and sets out to live in her house as a pet. The black hole swallows everything he touches, which is challenging to say the least—but also turns out to be a convenient way to get rid of those items that Stella doesn't want around. Soon the ugly sweaters her aunt has made for her all disappear within the black hole, as does the smelly class hamster she's taking care of, and most important, all the reminders of her dead father that are just too painful to have around.
It's not until Stella, her younger brother, Cosmo, the family puppy, and even the bathroom tub all get swallowed up by the black hole that Stella comes to realize she has been letting her own grief consume her. And that's not the only thing she realizes as she attempts to get back home. This is an astonishingly original and funny adventure with a great big heart.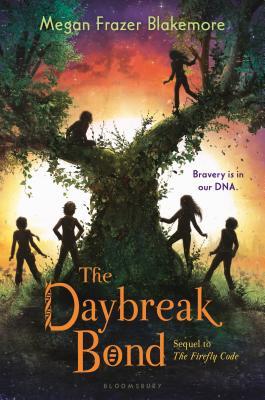 The Daybreak Bond
Author: Megan Frazer Blakemore
Publisher: Bloomsbury Children's Books
Date: September 12
YAYOMG!:
The Firefly Five are back for another imaginative sci-fi adventure that tackles the dilemmas facing the ever-changing roles that science and technology play in our lives. Picking up where The Firefly Code left off (and yes, you'll want to read that one first), Mori and her friends must escape their perfect society of Old Harmonie in order to save their friend. Having never seen the world outside the boundaries of their perfect, controlled society, they're in for big surprises as they see things from a new perspective and question the supposedly perfect society they grew up in. This series is a great way for readers to start exploring the sci-fi genre in a really thought provoking, fast-paced, and fun way.
SYNOPSIS:
Mori and her friends Julia, Benji, and Theo have never seen life beyond the walls of their perfect society, Old Harmonie. That changes when their new friend Ilana is threatened by the rules that are supposed to keep them all safe. They escape together, hoping to find help in Boston with Dr. Agatha Varden, one of Old Harmonie's pioneering founders.
But the outside world is nothing like they anticipated. As they face challenges they never expected and encounter a group of kids from the outside, Mori and the others begin to understand the complicated reality of their supposedly perfect community. With the help of these new friends, they just might be able to save Ilana . . . but at what cost?
This thought-provoking sequel to Megan Frazer Blakemore's stunningly imaginative novel, The Firefly Code, gives readers a chance to see our world in a brand new light.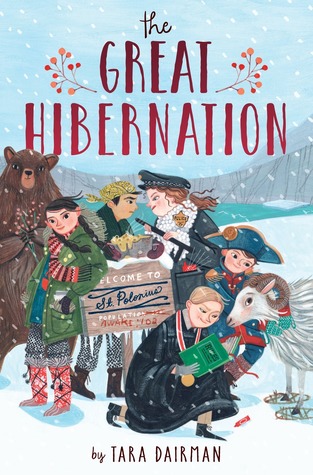 The Great Hibernation by Tara Dairman
Wendy Lamb Books – September 12
YAYOMG!:
Come for the fjords, stay for the amazing story that shows what happens when all the adults fall asleep and kids take over the town. Okay, there's a bit more to it than that, but you'll have to read it to find out what happens. As fans of the author's All Four Stars series, we just can't wait to read this one!
SYNOPSIS:
The most important tradition in tiny St. Polonius-on-the-Fjord is the annual Tasting of the Sacred Bear Liver. Each citizen over twelve must eat one bite of liver to prevent the recurrence of the Great Hibernation, when the town founder's fell asleep for months.
This year is Jean Huddy's first time to taste the liver. It doesn't go well. A few hours later, all the adults fall asleep. And no one can wake them.
The kids are left to run things, and they're having a blast. That is, until the town bullies take over the mayor's office and the police force.
Jean suspects that this "hibernation" was actually engineered by someone in town. She starts to investigate, and inspires other kids to join her in a secret plan to save St. Polonius.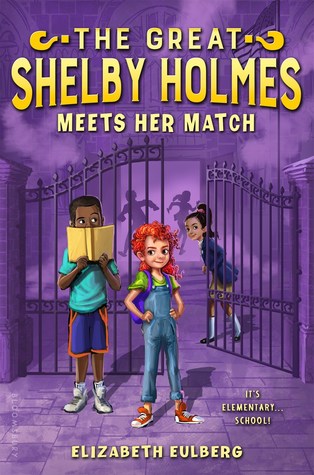 The Great Shelby Holmes Meets Her Match
Author: Elizabeth Eulberg
Publisher: Bloomsbury Children's Books
Date: September 12
YAYOMG!:
New York City's sassiest, smartest, and shortest detective is back – but has she finally met her match? The second book in the Shelby Holmes series is just as witty and adorable as the first and the stakes are even higher this time around. As Shelby and John work together to crack the case of a missing watch and a suspicious science teacher, they'll find themselves in a dangerous situation, facing off against their first real nemesis. This series is SO much fun and we can't wait to see what Shelby and John are up to next!
SYNOPSIS:
The Great Shelby Holmes may have finally met her match in this humorous sequel to Elizabeth Eulberg's fresh twist on Sherlock Holmes.
Being friends with a super sleuth isn't easy, especially when she's nine years old and four feet tall, and full of attitude. But for eleven-year-old aspiring writer John Watson, being friends with Shelby Holmes is just the adventure he's looking for.
In the few weeks since moving to Harlem with his mom, Shelby has been training John in the art of observation—a skill that comes in handy on the first day of school. John's new teacher, Mr. Crosby, is acting suspiciously, and Shelby knows this is a mystery worth investigating. But as Shelby and John dig deeper, they discover that there may be someone unexpected involved—someone who may have Shelby beat.
From internationally bestselling author Elizabeth Eulberg comes a feel-good sequel for fans of Kate Messner and Chris Grabenstein.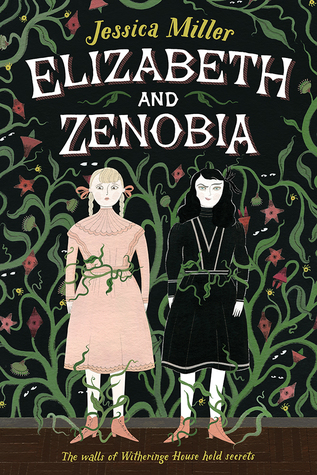 Elizabeth and Zenobia
Author: Jessica Miller
Publisher: Amulet Books
Date: September 19
YAYOMG!:
This gothic inspired creepy read is the perfect pick for a rainy day or a good scare this Halloween. It's hard to describe the imaginative, magical story that lies ahead in Elizabeth and Zenobia without giving away too much, but trust us – it's absolutely worth a read. There's mystery, spirits, creepy old houses, and spooks and thrills galore. The illustrations and beautiful cover really set the tone for this exciting tale. If you strange, eerie stories like Coraline or Miss Peregrine's Home for Peculiar Children, we think you'll love this book.
SYNOPSIS:
Abandoned by her mother and neglected by her scientist father, timid Elizabeth Murmur has only her fearless friend, Zenobia, for company. And Zenobia's company can be very trying! When Elizabeth's father takes them to live in his family home, Witheringe House, Zenobia becomes obsessed with finding a ghost in the creepy old mansion and forces Elizabeth to hold séances and wander the rooms at night. With Zenobia's constant pushing, Elizabeth investigates the history of the house and learns that it does hold a terrible secret: Her father's younger sister disappeared from the grounds without a trace years ago.
Elizabeth and Zenobia is a wonderfully compelling middle-grade story about friendship, courage, and the power of the imagination.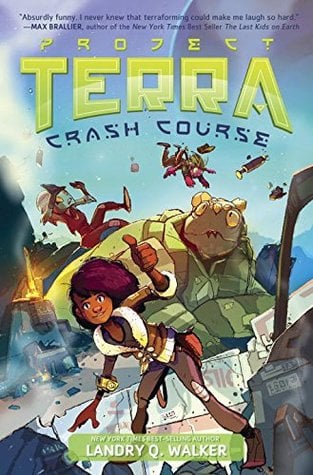 Project Terra: Crash Course
Author: Landry Q. Walker
Illustrator: Keith Zoo
Publisher: Penguin Workshop
Date: September 19
YAYOMG!:
This brand new graphic novel takes readers on an exciting space adventure based on the science of terraforming. If you're a kid who loves studying outer space, the crafting and exploration of Minecraft, or were utterly fascinated the potato farming elements of The Martian, you'll love this exciting intergalactic story.
SYNOPSIS:
Guardians of the Galaxy meets Minecraft in this hilarious sci-fi series for middle grade readers.
TERRAFORMING 101 – Learn the basics of FARMING IN SPACE!! Open to first year students. For eleven-year-old Elara, life at the Academy of Terraforming Arts is a lot tougher—and stranger—than she expected. Her latest experiment accidentally blew up the moon. Her roommate, Clare, is a mute intergalactic sponge. And no one at her new school knows what it's like to grow up on a planet called "Nowhere." But if the greatest Planetary Designers in the galaxy made it through their first year, then so can she.Based on the real science behind terraforming, this action-packed story mixes world-building adventures with side-splitting humor, plus a dash of intergalactic madness.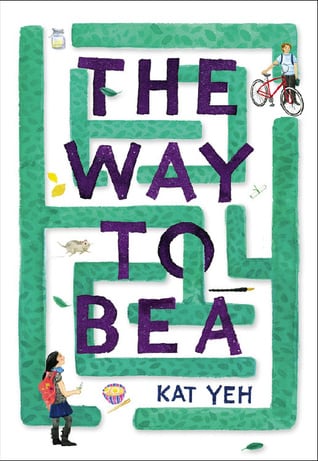 The Way to Bea
Author: Kat Yeh
Publisher: Little Brown Books for Young Readers
Date: September 19
YAYOMG!:
Entering seventh grade can be a big change, especially when your parents have a new baby on the way. Drifting from her best friend, about to become a big sister, and feeling totally alone, budding poet Bea feels like her words just don't matter anymore. She begins writing her haikus in invisible ink and hides them away so no one can ever read them. But one day, Bea's secret hiding spot is discovered and someone writes back, changing Bea's world forever. We'll have a full review on this one headed your way soon, but in the meantime, we think you should pick up this sweet read about friendship, middle school, and coming to terms with who you are.
SYNOPSIS:
With a charming voice, winning characters, and a perfectly-woven plot, Kat Yeh delivers a powerful story of friendship and finding a path towards embracing yourself.
Everything in Bea's world has changed. She's starting seventh grade newly friendless and facing big changes at home, where she is about to go from only child to big sister. Feeling alone and adrift, and like her words don't deserve to be seen, Bea takes solace in writing haiku in invisible ink and hiding them in a secret spot.
But then something incredible happens–someone writes back. And Bea begins to connect with new friends, including a classmate obsessed with a nearby labyrinth and determined to get inside. As she decides where her next path will lead, she just might discover that her words–and herself–have found a new way to belong.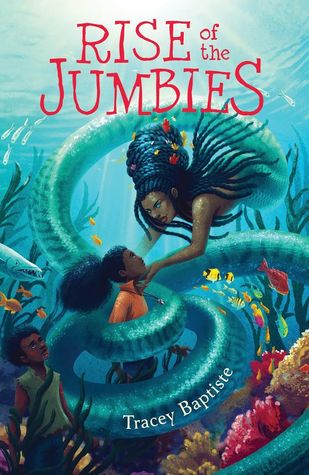 Rise of the Jumbies
Author: Tracey Baptiste
Publisher: Algonquin Young Readers
Date: September 19
YAYOMG!:
Rise of the Jumbies is the the follow-up to The Jumbies, and it's safe to say the sequel is even better. Inspired by Caribbean folklore, Rise of the Jumbies takes readers on and an undersea adventure filled with mermaids, shipwrecks, danger, and evil creatures. While the story reads like a wonderful fairytale, there's a bit of darkness lurking between the pages. These stories are such a wonderful introduction to Caribbean tradition and folktales,we just can't wait to see if the story continues in a third book.
SYNOPSIS:
Corinne LaMer defeated the wicked jumbie Severine months ago, but things haven't exactly gone back to normal in her Caribbean island home. Everyone knows Corinne is half-jumbie, and many of her neighbors treat her with mistrust. When local children begin to go missing, snatched from the beach and vanishing into wells, suspicious eyes turn to Corinne.

To rescue the missing children and clear her own name, Corinne goes deep into the ocean to find Mama D'Leau, the dangerous jumbie who rules the sea. But Mama D'Leau's help comes with a price. Corinne and her friends Dru, Bouki, and Malik must travel with mermaids across the ocean to the shores of Ghana to fetch a powerful object for Mama D'Leau. The only thing more perilous than Corinne's adventures across the sea is the foe that waits for her back home.

With its action-packed storytelling, diverse characters, and inventive twists on Caribbean and West African mythology and fairy tales, Rise of the Jumbies will appeal to readers of A Snicker of Magic, Breadcrumbs, and Where the Mountain Meets the Moon.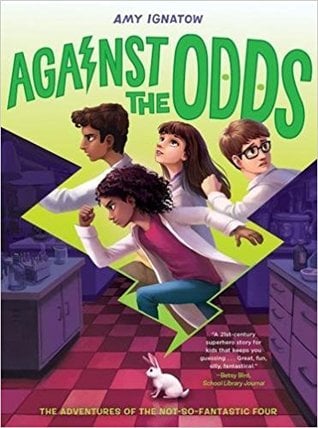 Against the Odds
Author: Amy Ignatow
Publisher: Amulet Books
Date: September 19
YAYOMG!:
If you read The Mighty Odds, you know that Nick, Farshad, Cookie, and Martina were in a bus crash that left them with bizarre powers. In Against the Odds, the kids are back and trying to figure the real story behind where these powers came from. Even though they're still lame and kind of strange, their powers seem to be evolving in mysterious ways. These super-powered misfits will have to work together to find out more about the experiment they've unknowingly become a part of.
SYNOPSIS:
In the second title in the slam-dunk new series from bestselling author Amy Ignatow, the Odds are back and trying to figure out just who inflicted these lame abilities on them in the first place. Nick can still teleport four inches to the left, and Farshad's thumbs are still super strong. Cookie can still read minds, if they're thinking of directions, and Martina can still change the color of her eyes. But now, Martina can see the invisible, and when Nick is super stressed, he can move a lot farther than four inches. As their powers evolve in possibly dangerous ways, the Odds are even more determined to solve the mystery of their origin, but it means interacting at school—a serious social risk to popular girl Cookie. Soon, it becomes clear that Auxano, the chemical company that employs half the town, is involved. With the help of some renegade Amish teenagers and Ed, the invisible bus driver, this unlikely group of companions will uncover a nefarious experiment in which they've become unwitting test subjects. They'll also begin to become something even more incredible—friends.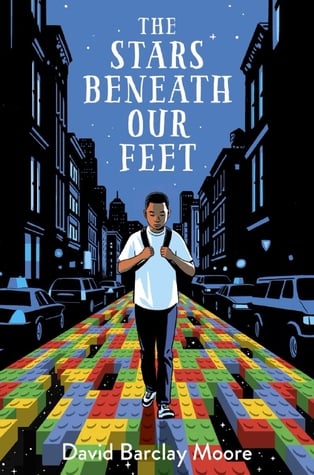 The Stars Beneath Our Feet
Author: David Barclay Moore
Publisher: Alfred A. Knopf Books for Young Readers
Date: September 19
YAYOMG!:
It's Christmas Eve, but Lolly and his mom aren't celebrating at all. Lolly's brother was killed in a gang-related shooting just a few months earlier and him and his mother are still raw and hurting from the terrible tragedy. You really have to read this one to fully appreciate it's weight, but it gives readers a deeper look into the aftermath of some of the senseless violence that we've been seeing more and more of in the news. It'll also give you hope that you can rebuild and move on after a hard loss. The story is handled in a very realistic way and it's message comes through very honestly, rather than in an in-your-face after school special. Plus, we're on board for any story about a kid who loves building with LEGO! It's serious subject matter means that we're suggesting this one for more mature readers. If you think you might have questions while reading, this might be a great read-along with your family or in the classroom where you can have discussions afterwards.
SYNOPSIS:
A boy tries to steer a safe path through the projects in Harlem in the wake of his brother's death.

It's Christmas Eve in Harlem, but twelve-year-old Lolly Rachpaul and his mom aren't celebrating. They're still reeling from his older brother's death in a gang-related shooting just a few months earlier. Then Lolly's mother's girlfriend brings him a gift that will change everything: two enormous bags filled with Legos. Lolly's always loved Legos, and he prides himself on following the kit instructions exactly. Now, faced with a pile of building blocks and no instructions, Lolly must find his own way forward.
His path isn't clear–and the pressure to join a "crew," as his brother did, is always there. When Lolly and his friend are beaten up and robbed, joining a crew almost seems like the safe choice. But building a fantastical Lego city at the community center provides Lolly with an escape–and an unexpected bridge back to the world.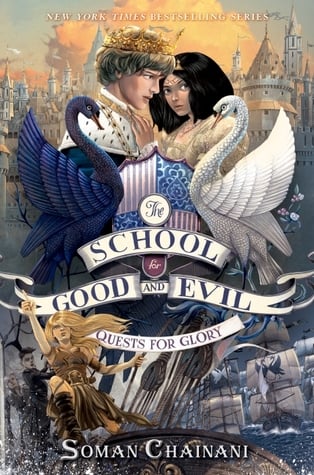 The School for Good and Evil: Quests for Glory
Author: Soman Chainani
Publisher: HarperCollins Childrens
Date: September 19th
YAYOMG!:
Whether you loved The School for Good and Evil trilogy or you've never read them at all, this is the perfect place to start fresh. This is technically the fourth book, but it's an all new story arc that focuses on all new quests, adventure, and a brand new era in the Endless Woods. These fairytales come to life are filled with thrilling adventure, exciting romance, and super high-stakes. We're so excited to see what's next!
SYNOPSIS:
With every end comes a new beginning in the fourth installment of Soman Chainani's New York Times bestselling School for Good and Evil series, Quests for Glory. Join Sophie, Agatha, Tedros, and the other students as they begin a new era in the Endless Woods — The Camelot Years — where Evers and Nevers alike must move beyond the bounds of school and into the biggest, boldest adventures of their lives.
The students at the School for Good and Evil thought they had found their final Ever After when they vanquished the malevolent School Master. Now on their required fourth year quests, the students face obstacles both dangerous and unpredictable, and the stakes are high: success brings eternal adoration, and failure means obscurity forever.
For their quests, Agatha and Tedros are trying to return Camelot to its former splendor as queen and king. For her quest, Dean Sophie seeks to mold Evil in her own image. But soon they all feel themselves growing more isolated and alone. When their classmates' quests plunge into chaos, however, someone must lead the charge to save them. If Good and Evil can't find a way to work together, neither side will survive.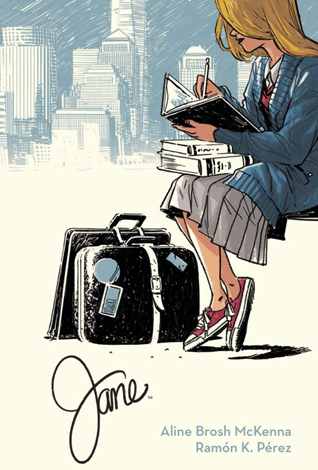 Jane
Author: Aline Brosh McKenna
Illustrator: Ramón K. Pérez
Publisher: Archaia
Date: September 19
YAYOMG!:
This modern-day graphic novel reimagining of Jane Eyre reads a bit older than some of the titles we generally suggest, but then again, so many middle grade readers are already dabbling in the classics. Jane is the perfect choice for readers who are looking to dabble in the classics for the first time and those of you who have an insatiable appetite for great reads. Plus, the illustrations are simply gorgeous.
SYNOPSIS:
A powerful modern day reimagining of Charlotte Brontë's classic novel Jane Eyre.
Jane learns that in the world of New York's elite, secrets are the greatest extravagance and she must decide if she should trust the man she loves or do whatever it takes to protect his daughter from the consequences of his deception.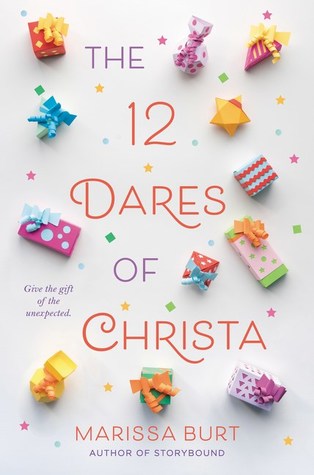 The 12 Dares of Christa
Author: Marissa Burt
Publisher: Katherine Tegen Books
Date: September 26
YAYOMG!:
A Christmas scavenger hunt?! What more do you need to know? Tackle the holiday season alongside Christa, who's having a hard time dealing with the fact that her favorite time of the year doesn't feel as jolly as it used to now that her parents are getting divorced. Christa reluctantly heads to Europe with her mom for a mother-daughter trip that was meant to be family trip and couldn't be less excited about spending the holiday without her dad. They have an annual scavenger hunt tradition that she's totally missing, but things change for the better when she finds a package from her father containing the first of 12 dares that take Christa to iconic landmarks through three different countries, continuing their tradition in an extra special way that helps Christa get through the. It's a sweet, feel good story for the holiday season.
SYNOPSIS:
A thirteen-year-old girl spends her first holiday away from home completing a scavenger hunt that takes her across Europe in 12 Dares of Christa, the first contemporary novel from Marissa Burt, author of Storybound.
Christa is a holiday junkie. What's not to love? There's decorations! Gifts! Caroling with friends! But thanks to her parents' recent separation, Christa's favorite time of year is now filled with heartache. And when her mom announces that she's taking her on a mother-daughter trip to Europe over winter vacation, Christa knows she should be excited. She just can't imagine spending the yuletide season without her dad.
However, waiting at her hotel in Italy is a special package from her father: the first of twelve dares that take Christa to landmarks in three beautiful countries and introduce her to people who will show her that hope is alive in the strangest of places.
Funny, genuine, and feel-good to the core, The 12 Dares of Christa is one fa-la-la-filled adventure that fans of Wendy Mass and Lisa Greenwald will love.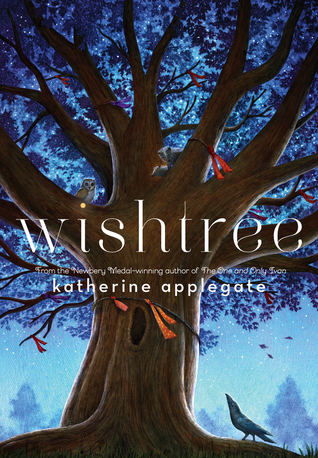 Wishtree
Author: Katherine Applegate
Illustrator: Charles Santoso
Publisher: Feiwel & Friends
Date: September 26
YAYOMG!:
Told from the perspective of a wise old oak tree, on the surface this book seems like a sweet story of trees, animals, and nature. The story runs much deeper than that, though. In some early reviews we've seen, the story uses the tree and the animals who inhabit it as a way of teaching an important lesson of friendship, kindness, acceptance, and hope. It's safe to say that we'll probably love anything written by Katherine Applegate, author of Crenshaw, so we're looking forward to reading this one.
SYNOPSIS:
Trees can't tell jokes, but they can certainly tell stories. . . .
Red is an oak tree who is many rings old. Red is the neighborhood "wishtree"—people write their wishes on pieces of cloth and tie them to Red's branches. Along with her crow friend Bongo and other animals who seek refuge in Red's hollows, this "wishtree" watches over the neighborhood.
You might say Red has seen it all. Until a new family moves in. Not everyone is welcoming, and Red's experiences as a wishtree are more important than ever.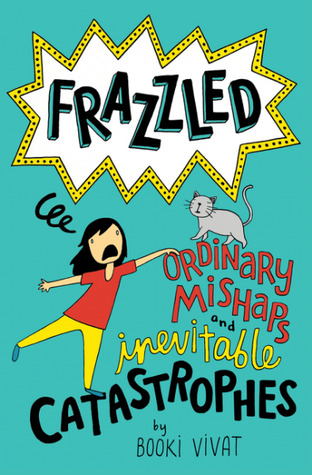 Frazzled: Ordinary Mishaps and Inevitable Catastrophes
Author: Booki Vivat
Publisher: HarperCollins Childrens
Date: September 26
YAYOMG!:
No one understands the awkwardness, anxiety, and sheer chaos of middle school quite like Abbie Wu. Still in a constant state of neuroses, this time Abbie must deal with locker thieves, diabolical cats, science project partners, and a whole slew of new ordinary mishaps and inevitable catastrophes. These books are filled with hilarious doodles, wacky disasters, and advice on handling your everyday life.
SYNOPSIS:
Things are looking up for Abbie Wu: this year she'll run for class president and get a brand-new shiny locker. Until—she doesn't…
In her second tumultuous misadventure, Abbie Wu tackles more unbelievably unfair and calamitous middle school days. From facing locker thieves and battling diabolical cats to having absolutely no idea what to build for her science project, Abbie Wu is still in perpetual crisis.
From author and professional doodler Booki Vivat, this second story follows Abbie Wu, your favorite hilariously neurotic middle school girl, as she tries to come up with solutions to what seems to be a series of inevitable catastrophes.
Akin to Smile by Raina Telgemeier, Frazzled: Ordinary Mishaps and Inevitable Catastrophes is heavily illustrated, embarrassingly honest, and sure to appeal to anyone hoping to figuring out how to survive the ordinary mishaps of middle school.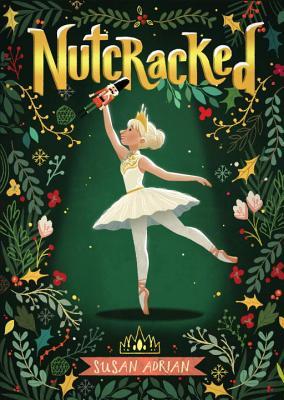 Nutcracked
Author: Susan Adrian
Publisher: Random House Books for Young Readers
Date: September 26
YAYOMG!:
Let's take a moment to appreciate this completely adorable, beautifully illustrated cover. It's gorgeous, and it puts us in the holiday spirit, which turns out to be a good thing because this is a holiday themed story. Nutcracked tells the tale of the Nutcracker in a whole new way. There's magic, there's ballet, there's dancing! It's a wonderful, feel good story that pairs delightfully with a snuggly scarf and oversized sweater. It's like this book was made to be read by the glow of colorful lights hanging from a Christmas tree.
SYNOPSIS:
Enter the magical world of The Nutcracker in a whole new way with this perfect Christmas stocking stuffer!
Christmastime, ballet, and magic! Georgie has waited for this moment her whole life–to dance the part of Clara in The Nutcracker ballet. And when she finally gets the part, it's like a dream come true. . . .
Literally.
Every time Georgie dances with the Nutcracker doll, she leaves the ballet studio and enters a world where everything around her–the old wooden furniture, the Christmas tree, the carefully wrapped presents–is larger than life. It's so magical, Georgie can't wait to return again and again.
Then the Nutcracker's magic seeps into the real world, putting Georgie's friend in danger. Everything is falling apart, and it's almost Christmas! Can Georgie save her friend, the Nutcracker, and most of all, herself?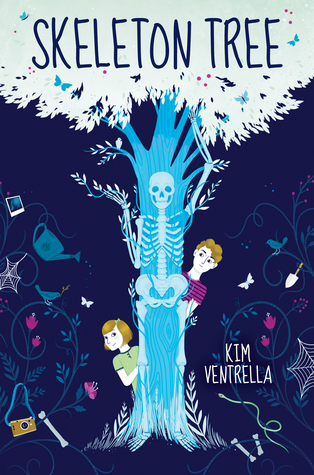 Skeleton Tree
Author: Kim Ventrella
Publisher: Scholastic Press
Date: September 26
YAYOMG!:
Another book with a lovely and intriguing cover and a story to match. We haven't checked this one out yet, but have high hopes for what sounds like a very unique and bittersweet story that tackles illness, loss, and the importance of family.
SYNOPSIS:
When Stanley Stanwright finds a bone poking out of the earth in his back garden, he is determined to take a picture of it and send it to the Young Discoverer's Competition, thinking it will help bring his dad back home. But the bone begins to grow, reaching up out of the ground until it turns into a skeleton – a skeleton with an unusual interest in his unwell younger sister Miren.
As time wears on, Miren's condition worsens, and the only time she is truly at peace is when she is playing with the skeleton. But Stanley is wary of him, especially when he finally manages to get a picture, and spots a scythe at the skeleton's feet. . .
A whimsical, heartfelt story about a boy who finds a friend in Death with the help of an unusual tree growing in his back garden. With black line illustrations throughout by Victoria Assanelli.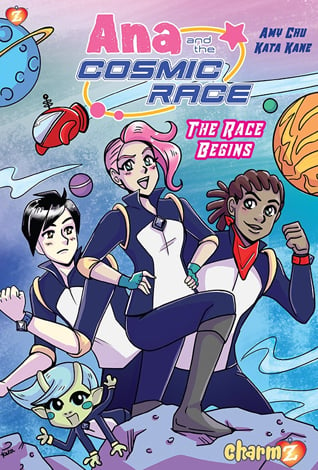 Ana and the Cosmic Race: The Race Begins
Author: Amy Chu
Illustrator: Kata Kane
Publisher: Charmz
Date: September 26
YAYOMG!:
Ana and the Cosmic Race is the fourth series from Charmz, Papercutz new line of tween girl focused graphic novels. We loved tackling sisterhood in Sweeties, school life in Chloe, and exploring a cemetery in Stitches, but this book takes us to outer space for an intergalactic adventure. Thirteen year old Ana embarks on a high-stakes scavenger hunt taking that takes her through time and space in order to help her struggling family back home. The pressure is on and things heat up when students from a rival school show up and start acting strangely. We have a preview of this graphic novel headed your way soon, so be sure to check back and take a peek between the covers!
SYNOPSIS:
Mysterious media mogul megaquadrillionaire Dr. Laslo issues a challenge to the best and brightest students in the Scholastic Federation to a cosmic scavenger hunt. The grand prize – his vast empire. But the clues are hidden across time and space, and only the best and brightest will be able to find them.
Thirteen year old super studious Ana, on a scholarship at Dalton Phillips Prep, is determined to win, for herself and her struggling family back at home. She teams up with the school's 2nd best student, the eccentric alien shapeshifter, Zyxyx. But the stakes heat up when the competitors from their rival schools enter the race–handsome Keio and the enigmatic Ekene. Their behavior is confusing–are they competing against her or trying to help? And why? Suddenly the competition becomes a lot more complicated…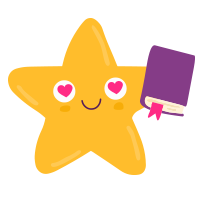 Be sure to check back for more book related goodness on YAYOMG! this month including author interviews, book fun facts, and more! For even more books to enjoy, click here!