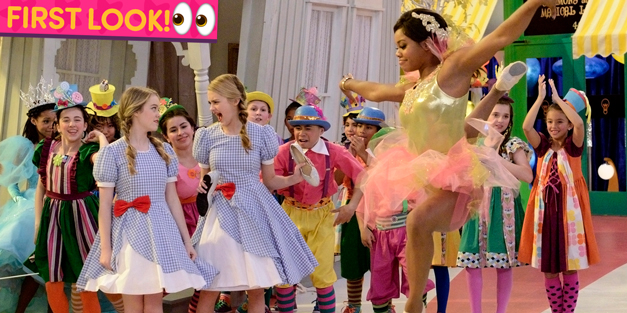 First Look: Catch a Sneak Peek of the Nicky, Ricky, Dicky and Dawn Season 3 Finale
Everyone's favorite sibling squad is headed to Oz for an extra special Season 3 finale. "Wonderful Wizard of Quads" is an hour-long special and as you can probably guess, it's a Wizard of Oz themed episode.
Complete with musical numbers, theater drama, and a few extra special guest stars, it's an over the top episode you definitely don't want to miss! We're so excited to be able to share a first look of the Nicky, Ricky, Dicky and Dawn Season 3 finale in the form of a super fun music video called "I Might Be Dorothy". Shoutout to the amazing peeps at Nickelodeon for making it happen.
In the clip below, Dawn and rival theater diva Rose Dirken (played by Jade Pettyjohn) face off in an intense song and dance number about which one of them is truly destined to play Dorothy in the musical. The song is super catchy, but doesn't tell us much about who'll end up in the role. Guess we'll have to tune in to find out how it all goes down! Take a peek here!
Looks like the gang aren't in Kansas anymore. Based on this clip, we're all in a for a pretty great watch when the episode premieres in a few weeks.
Here's the full scoop on what's going down in the "Wonderful Wizard of Quads":
"When the Quads hometown celebrity, Ericka Knightly returns to Boulder to direct the local production of The Wonderful Wizard of Oz, Nicky, Ricky, Dicky and Dawn know these are the roles they were born to play. But when Dawn surprisingly does not get the part of Dorothy, she goes on a mission to prove that she deserves the part over theater diva, Rose Dirken."
Special guest stars include the amazing Tia Mowry-Hardrict, Jade Pettyjohn from School of Rock, and Gabby Douglas, gymnast extraordinaire! The episode will air on August 5th at 8pm ET/PT on Nickelodeon.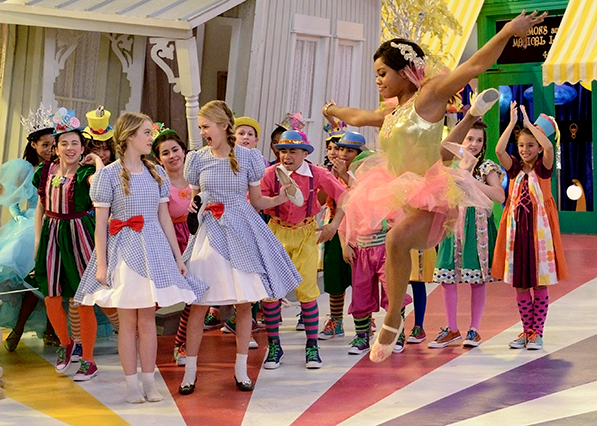 Not ready to say goodbye to Nicky, Ricky, Dicky and Dawn just yet? You don't have to! There's still two more episodes before the finale AND the show has been picked up for Season 4. There's so much more sibling rivalry headed our way! To load up on more Nicky, Ricky, Dicky and Dawn or other fun Nick shows, head to nick.com!