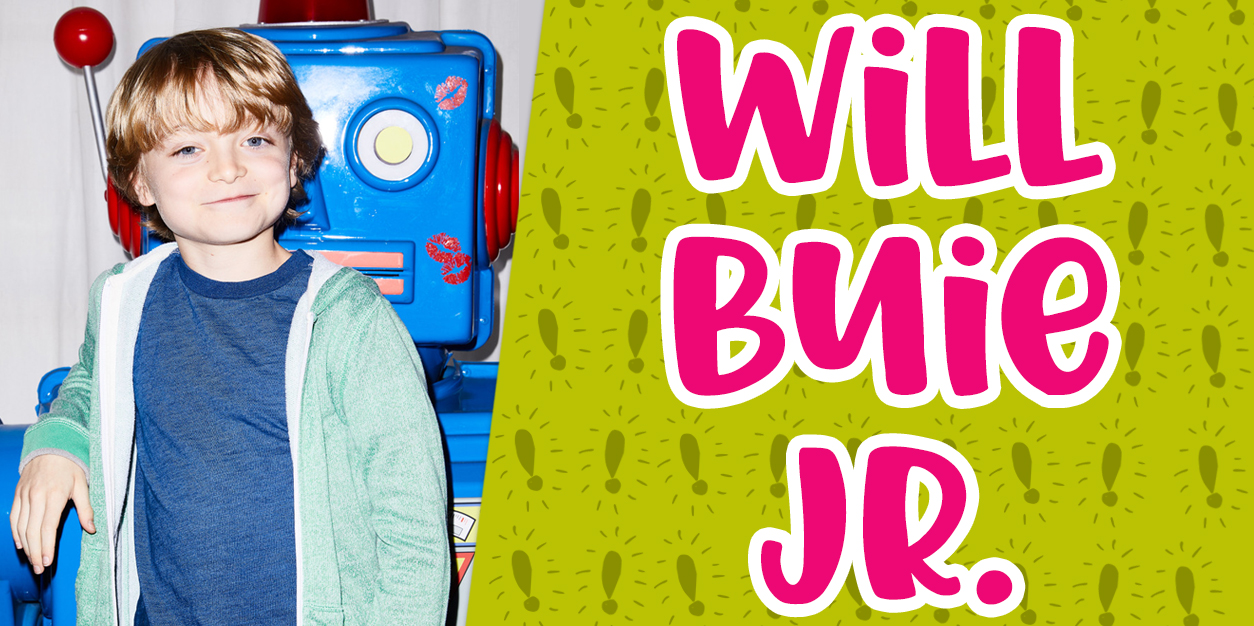 Will Buie Jr. Talks BUNK'D, His Passion for Cars, and the Actors He Admires
If you don't know Will Buie Jr. yet, you're definitely about to! He's taking on the role of the energetic and adventurous Finn in the new season of Disney Channel's BUNK'D. Finn is cousins with Camp Kikiwaka counselor Lou and has always dreamed of attending the camp.
In Season 3, Finn's dream is finally coming true, but his energy and fearless antics are sure to get him into trouble! Along with Will Buie Jr. as Finn, two other new campers named Destiny and Matteo will be attending Camp Kikiwaka as well. Paired with trying to rebuild the camp after the fire in Season 2, Emma, Ravi, and Zuri are in for quite the adventure this Summer!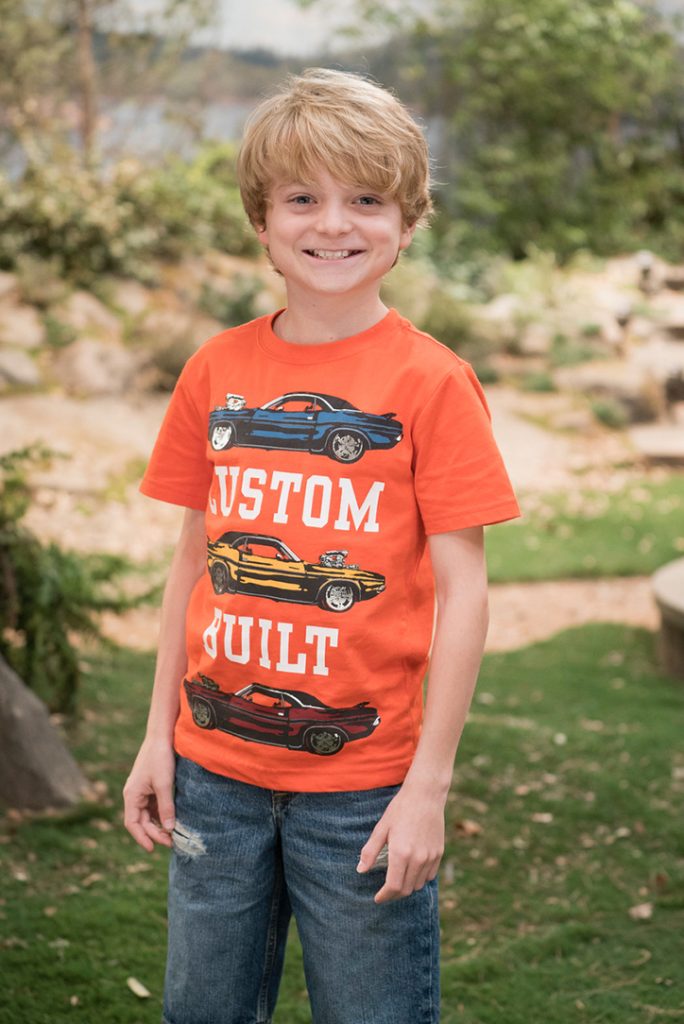 Being a fan of BUNK'D and Disney Channel before being cast in the series, landing this role was a huge deal for Will. We can't wait to see him in action when the new season premieres on June 18th!
Since there's a lot more to him than just his latest role, we were so excited to chat with Will about BUNK'D, as well as his passion for cars and the actors who inspire him. Keep on reading to get to know him and be sure to follow our Instagram (@yayomgofficial) on Monday, June 18th! Will Buie Jr. will be taking over our story to celebrate the BUNK'D premiere!
Get to Know Will Buie Jr.:
You're starring as Finn in Season 3 of the awesome Disney Channel series, BUNK'D! How did you react when you got the news?
WILL BUIE JR: I couldn't believe it at first. I wanted to jump up and down and scream, but I was on a plane with my mom, so I had to keep it cool. We were flying back to Atlanta from LA after my second screen test at Disney. Normally my team likes to have conference calls for big news, but my mom begged them to email when they found out since we were going to be on a long flight. Luckily the plane's Wi-Fi was working!
What's your favorite part about working on the show? Tell us a little about life on the BUNK'D set.
WILL: I loved all of it. Everyone was so nice from the entire cast and crew, the amazing directors. They were so helpful and always looking out for me and the other kids. Each episode took five days for the whole process. The first three days would usually begin with school for a couple of hours and then table reads, rehearsals to learn all of our blocking, then lunch, then more school and rehearsals. Last two days are filming days. Those days are fun, but we are very busy. We have a lot of scenes to shoot, wardrobe changes and of course school and lunch breaks.
I did have time to have fun with my cast mates too. We would play basketball or Uno, and go to the ice cream trucks that our writers and directors would always get on filming days. I loved set school so much. My school in Atlanta would email my set teachers and me all of my work. My school in Atlanta and my two set teachers at Disney were so incredibly supportive and amazing. I miss you Ms. Cheryl and Ms. Jerie!
Have you ever attended summer camp?
WILL: Yes. Both of my parents work during the day, so I have been lucky that they have sent me to lots of different types of day camps during the summers including outdoor, in-the-woods day camp, sports camps including soccer and rock climbing, and acting camps including on-camera, improv and theater. One week last summer I spent a week at a YMCA sleep away camp in North Georgia, about two hours away from my home. I enjoyed archery, climbing, rafting and other outdoor activities. It was a lot of fun.
We hear you're super passionate about cars and building models. What is it you love most about cars?
WILL: I love the different designs and all the cool features cars can have. I love watching YouTube car reviews and hearing what the experts say about the latest models. I love to build cars on all of the manufacturer's websites to see what each feature costs and how the different models compare. Someday I'd like to design my own car maybe even start a new car company like Elon Musk did.
I'm not exactly sure why I love cars so much. All I know is that my parents tell me I have loved cars since I was 2, and when I was 4, I was naming the makes and models of a lot of different cars on the roads even before I saw the name on the rear of the car. My mom and dad said they joked back then about calling Oprah or Ellen to put me to the test on national television to be one of the youngest kids who knew all of the makes and models just by looking at the car, which I think is so funny. Now I'm going to be on TV in a different way.
What are a few things your fans might not know about you?
WILL: I love riding bikes. I've done several kid triathlons, but I don't love the swimming part. Also, my friends think I have an interesting taste for food. I'll eat smoked salmon with capers and onions along with my cereal for breakfast, for example. I also love pork rinds.
You attended your first Kids Choice Awards back in April. Did you have a good time? Are you hoping to win an orange blimp someday?
WILL: The awards show was so fun and the after party was amazing. I got to meet several actors I look up to. Its also really neat to see how they do a live awards show, and experiencing the set changes and audience coaching that happens during the commercial breaks. It would be awesome to win a Kid's Choice Award one day. To achieve something like that would be a dream come true!
What is something you've learned from your acting career so far?
WILL: I've learned how important it is to listen and take feedback in a positive way. I've also learned how to handle rejection and disappointment. Actors have to audition a lot, and most of the time you are not chosen. Also, disappointment if you earn a role to be a series regular on a new pilot, but there are a lot of pilots that don't get picked up. You have to learn to keep a positive attitude and realize everything happens for a reason. I've also learned that acting is hard work and not every day is glitz and glamor.
Who are a few of your acting inspirations?
WILL: Ross Lynch is one of my favorite actors. I loved watching him on Austin and Ally and really enjoy his music. I also really admire Tom Hanks. He was so talented in Big, Forrest Gump and Inferno – and Toy Story was one of my favorite movies when I was little, and he is the voice of Woody. I know he has done more movies, but I haven't watched them all yet.
Most importantly, Tom seems like a good person, someone who I would want to be like when I am an adult actor. My mom and dad keep telling me how important it is to mind my manners, always be kind, and generous. From what my family and I can tell, Tom Hanks is a good role model for young actors.
Where do you see yourself in the future? What are some of your goals?

WILL: I definitely see myself doing something with cars. I'd like to design cars or start a car company. I would love to continue acting and playing lots of different kinds of roles and win an Oscar or Golden Globe someday.
Now that you know everything there is to know about Will Buie Jr., why not get to know Sky Katz from Raven's Home!