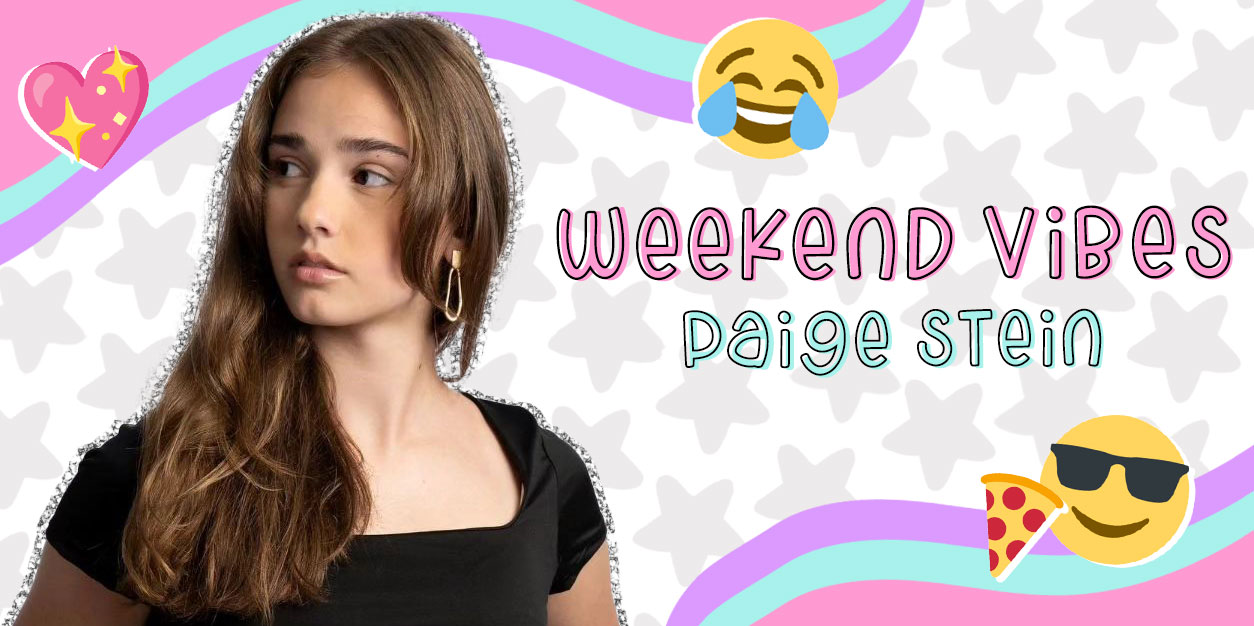 WEEKEND VIBES: Paige Stein Shares Her Current Read & Her Sweet Breakfast Fav
In our newest edition of WEEKEND VIBES, we're catching up with up-and-coming model Paige Stein!
Paige may just be getting started, but she's already strutted down fashion week runways and modeled for print photoshoots, so it's safe to say she's well on her way to making her dreams come true! She's spending the summer focused on making modeling her priority, meeting with agencies in NYC, and walking in the Myrtle Beach fashion show.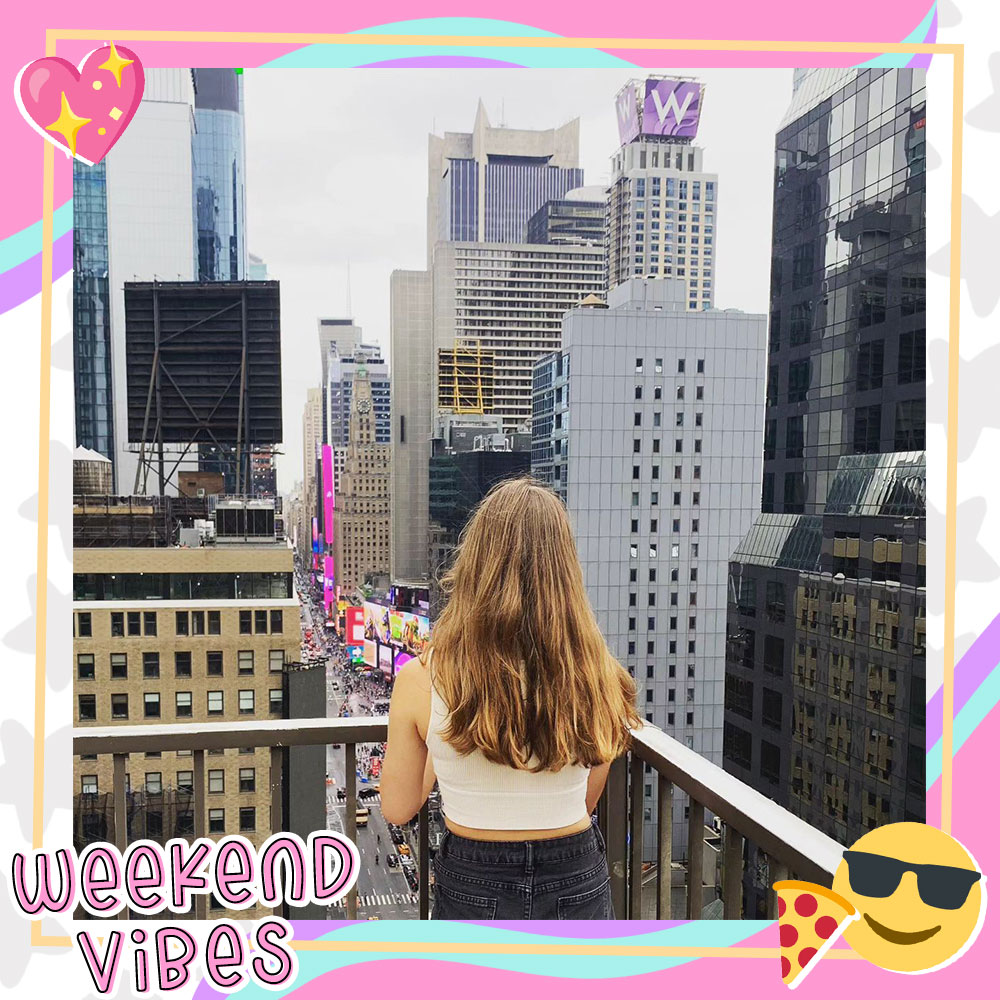 Modeling may seem like all glitz and glamour, but behind the scenes of every fabulous look and pose are agency meetings, casting calls, and super early call times for hair and makeup, so it's not as easy as it looks. It's hard work, especially while trying to make a name for yourself, and that's why it won't surprise you how chill Paige is in her downtime. Her favorite ways to spend her time? Reading horror novels, drawing, and curling up on the couch with a bowl of popcorn and a sci-fi series queued up on the TV.
Want to find out Paige's breakfast favorites and what she's reading? She's spilling the deets on ALL her weekend favs – read it below!
WEEKEND VIBES: Page Stein: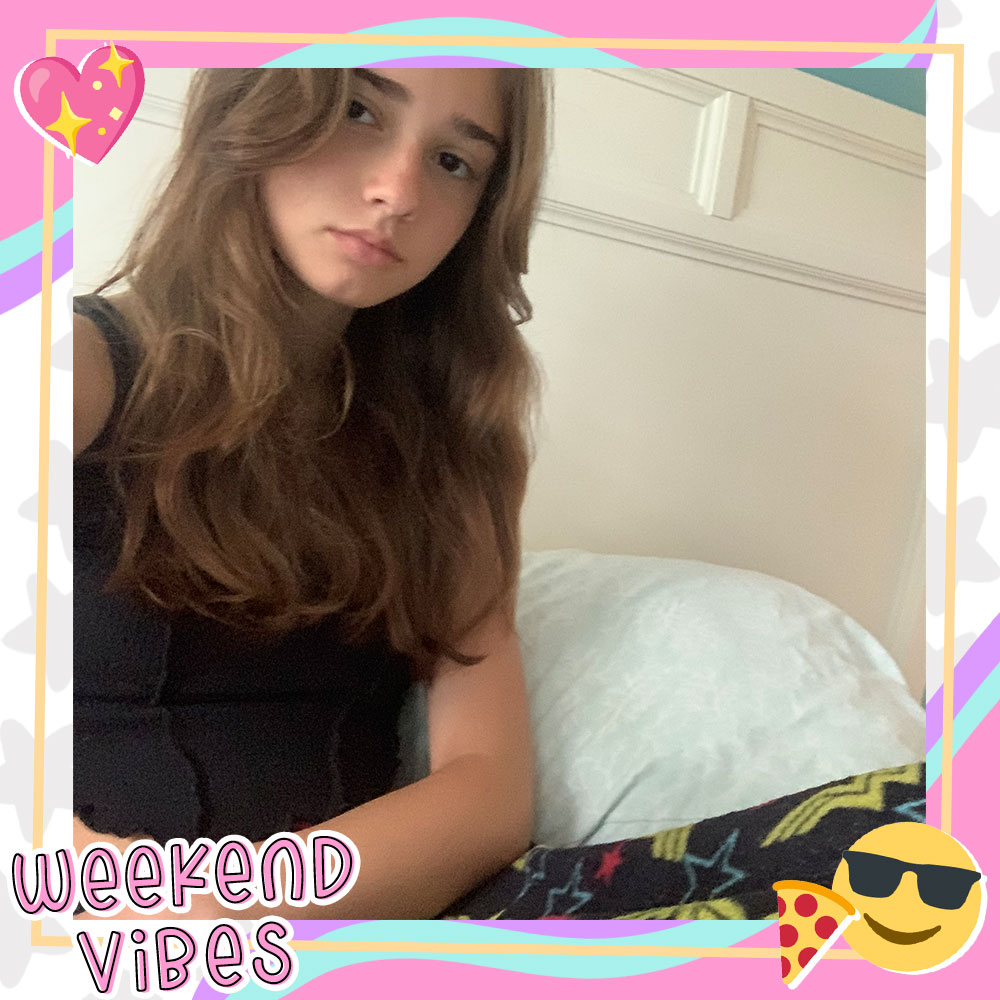 PLAN YOUR WEEKEND:
GOING OUT OR STAYING IN?: Going out!
KICK IT SOLO OR INVITE THE SQUAD?: Solo
WHAT'S THE PLAN?: Heading to a theme park and going on a roller coaster for the first time would be a dream weekend. I love drawing, watching shows, or hanging out with my friends. If I am just chilling on the couch, I have to have a bowl of ice cream and my favorite blanket!
PICK YOUR FIT: PJs are a must. I love to be comfortable.
DREAM PARTY CRASHER: My best friend Addi can crash any party with me or where I am at, anytime!
WEEKEND ANTHEM: Hurts Me by santea2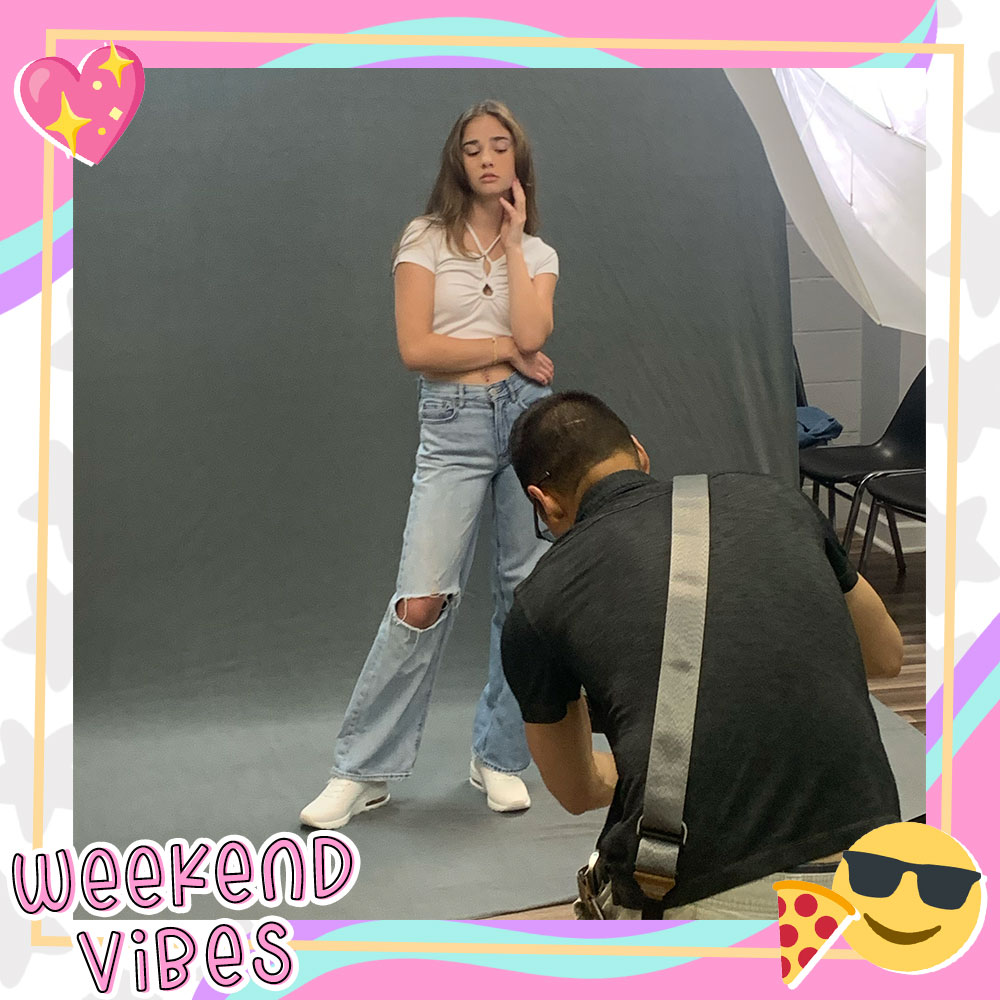 SNACK TIME:
BREAKFAST FAV: Eggos with Nutella and bacon now and then.
LATE NIGHT SNACK: Cookies. Forget about it, if there are cookies in the house, they won't be for long! That and popcorn – love sharing a bowl of popcorn with my mom or dad.
FAV PIZZA TOPPING: I know it is sad, but I don't like pizza! I used to love pizza, and then the school cafeteria pizza ruined it for me. When I did eat pizza, I just liked plain cheese, and has to be NY style.
SWEET SIPS: OMG, I probably sound so boring, but I love water. It's my go-to refreshment.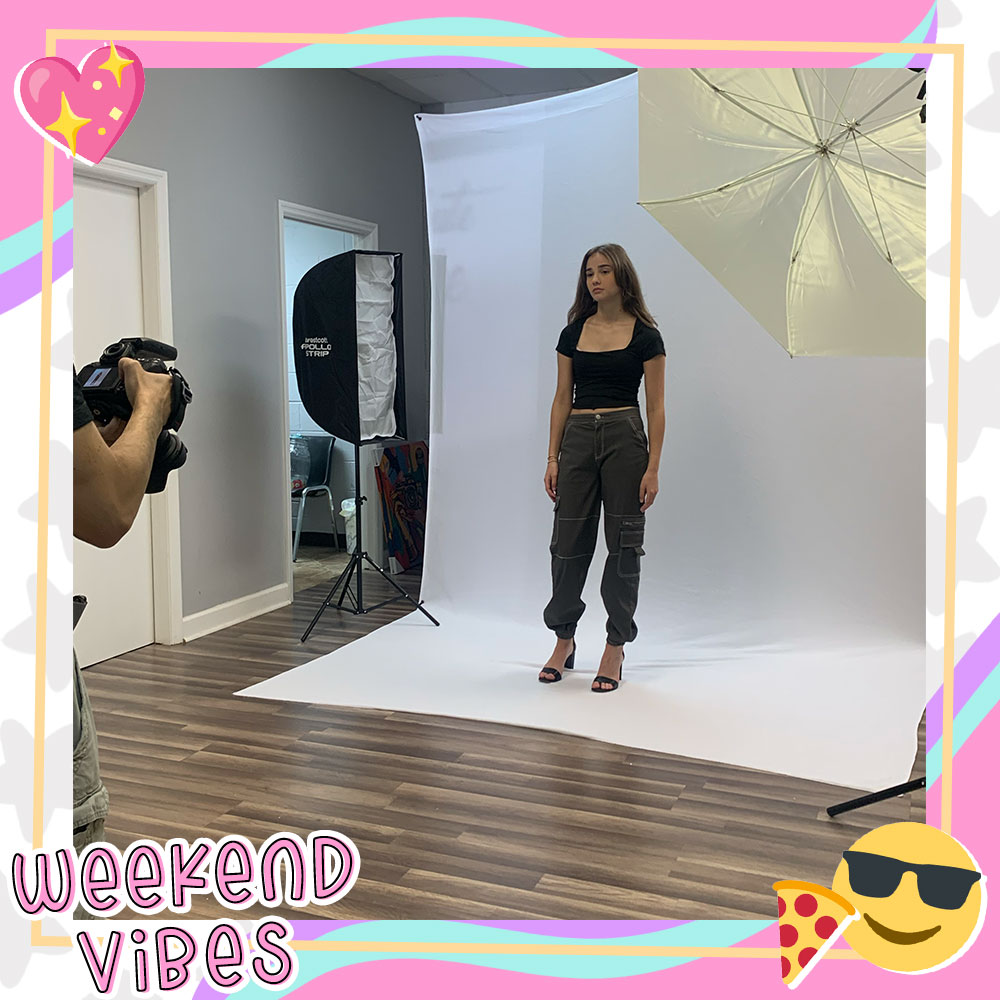 UNWIND:
SELF-CARE STYLE: I love to read and draw. I can literally sit in my room all weekend doing just those two things.
WHAT ARE YOU READING?: I love horror books, and I am reading Possess Me by K.R. Alexander.
FEEL GOOD SHOWS/MOVIES: I love sci-fi and have been watching Stargate SG-1. Almost through all 10 seasons, and then I'll move on to Stargate Atlantis.
GO-TO SHOWER BELT-OUT JAM: Nothing, literally. 🙂
MONDAYS ARE: Mondays are the worst! In the summer, I am up for swim practice, and during the school season…..well, it's school!
😎Want to find out what your fav stars get up to on the weekends? Catch up on our WEEKEND VIBES series HERE!