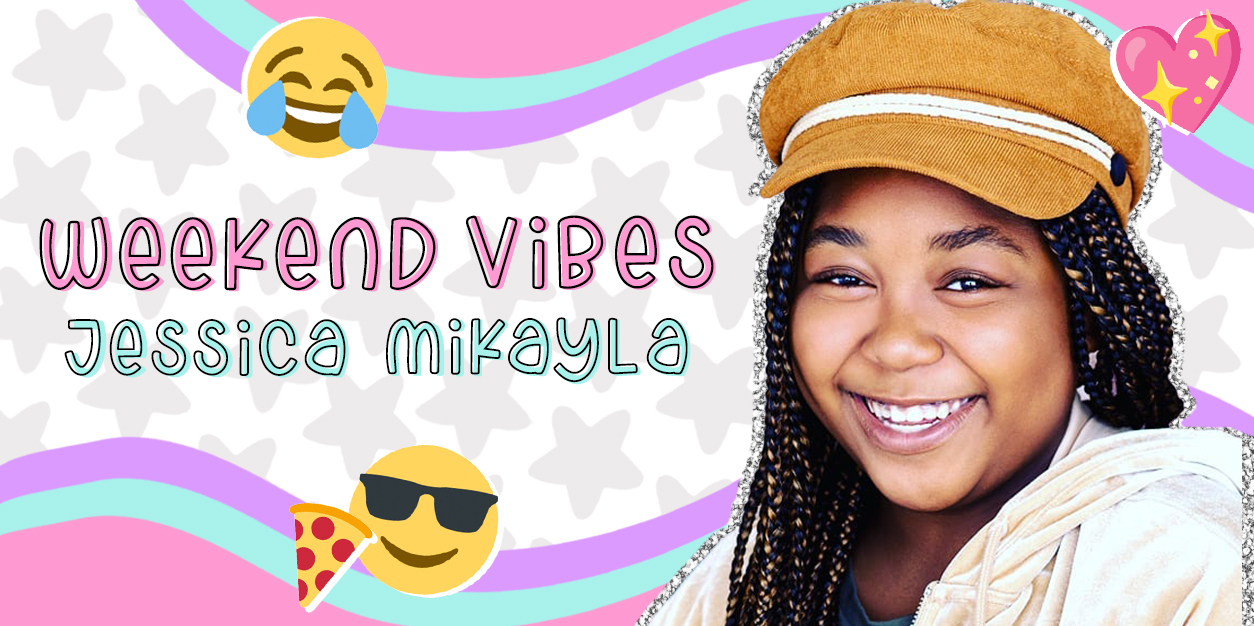 WEEKEND VIBES: Jessica Mikayla Shares Who She'd Let Crash Her Plans
Celebrate the weekend with your favorite stars in our new YAYOMG! series, WEEKEND VIBES! From late-night snack cravings to their dream party crashers, we're giving you a glimpse into their weekend plans.
WEEKEND VIBES is back, and today we're catching up with voice talent and actress, Jessica Mikayla!
Jessica stays booked and busy, lending her voice to everything from the new Diary of a Wimpy Kid animated film on Disney+ to the iconic Spider-Man film, Into the Spiderverse. When she's not in the booth, you can find her on set, making appearances in Diary of a Future President, Fresh Off the Boat, and more!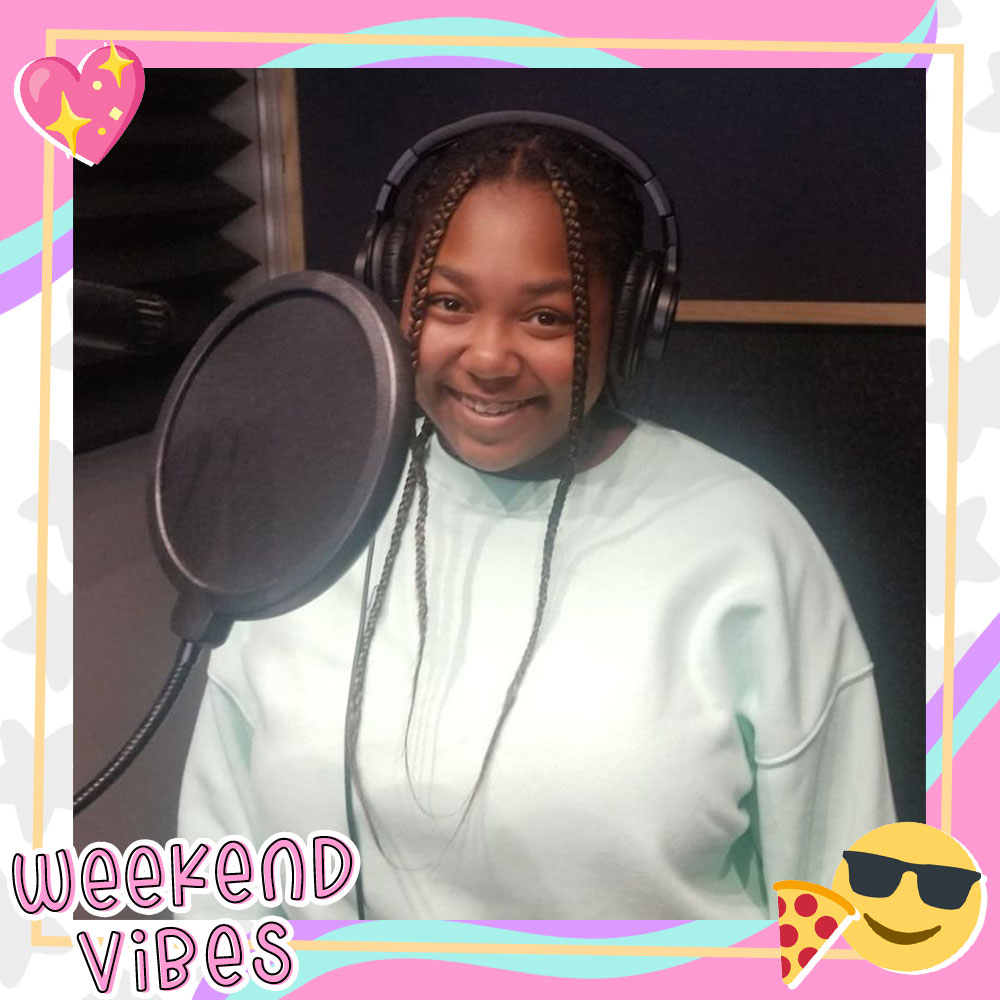 How does she unwind when the weekend hits? She calls up the squad and grabs a pack of Sour Patch Kids or watches a movie in the bath! Jessica Mikayla seriously knows how to make the most of her Friday to Sunday vibe, which is why we chatted with her about all her weekend favs, what she's reading, and who she'd let crash her weekend plans!
WEEKEND VIBES: Jessica Mikayla: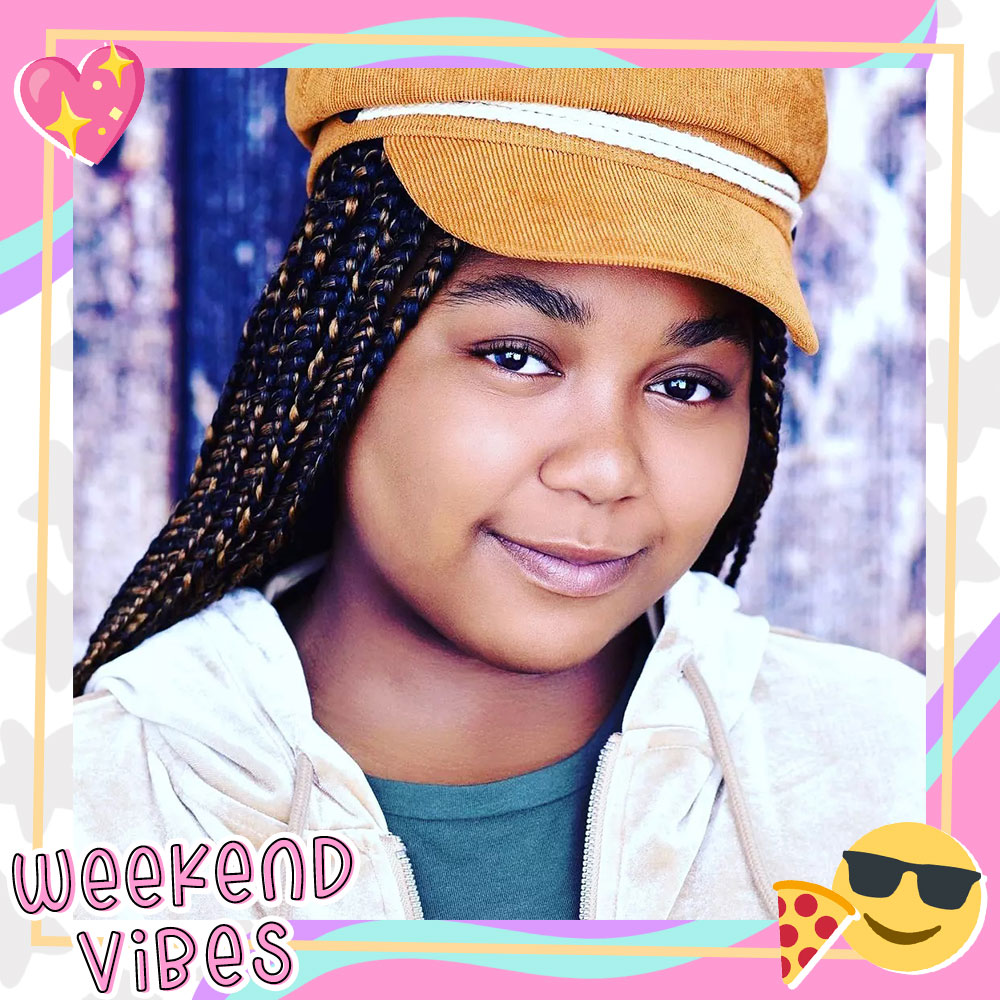 PLAN YOUR WEEKEND:
GOING OUT OR STAYING IN?: Stay in.
KICK IT SOLO OR INVITE THE SQUAD?: Invite the squad!
WHAT'S THE PLAN?: The weekend of my dreams would be going to Paris or watching the snow fall. My usual weekend is just hanging out with friends and having a good time!
PICK YOUR FIT: I mostly like to wear hoodies and oversized shirts with shorts or cargo pants to school with a matching fanny pack and shoes.
Whether I'm cozy or glammed up, I always have a matching fanny pack or a cute little purse!
DREAM PARTY CRASHER: I would allow Five from The Umbrella Academy or Chris Evans to crash my plans just because.
WEEKEND ANTHEM: Alexa….play Enchanted by Taylor Swift.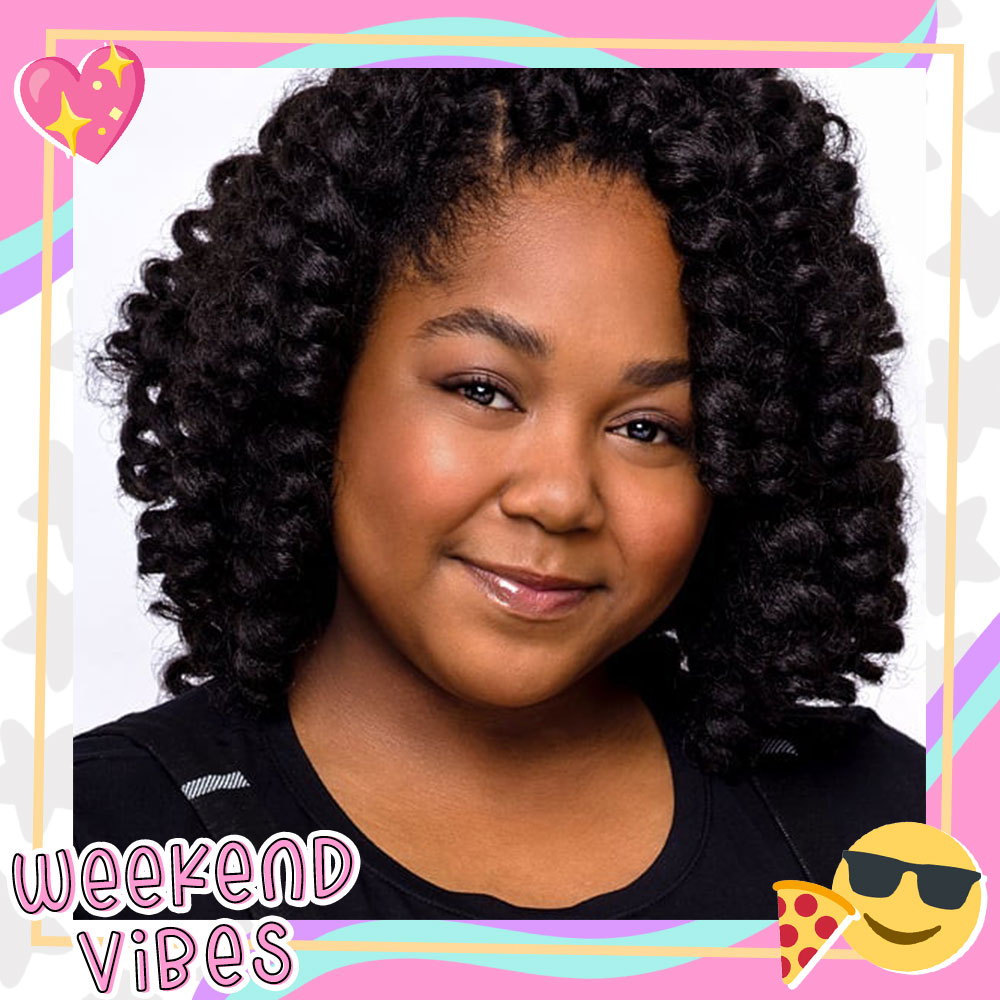 SNACK TIME:
BREAKFAST FAV: My favorite breakfast is hash browns.
LATE NIGHT SNACK: I love to snack on Sour Patch Kids!
FAV PIZZA TOPPING: I only eat plain cheese pizza.
SWEET SIPS: Lemonade is my all-time favorite!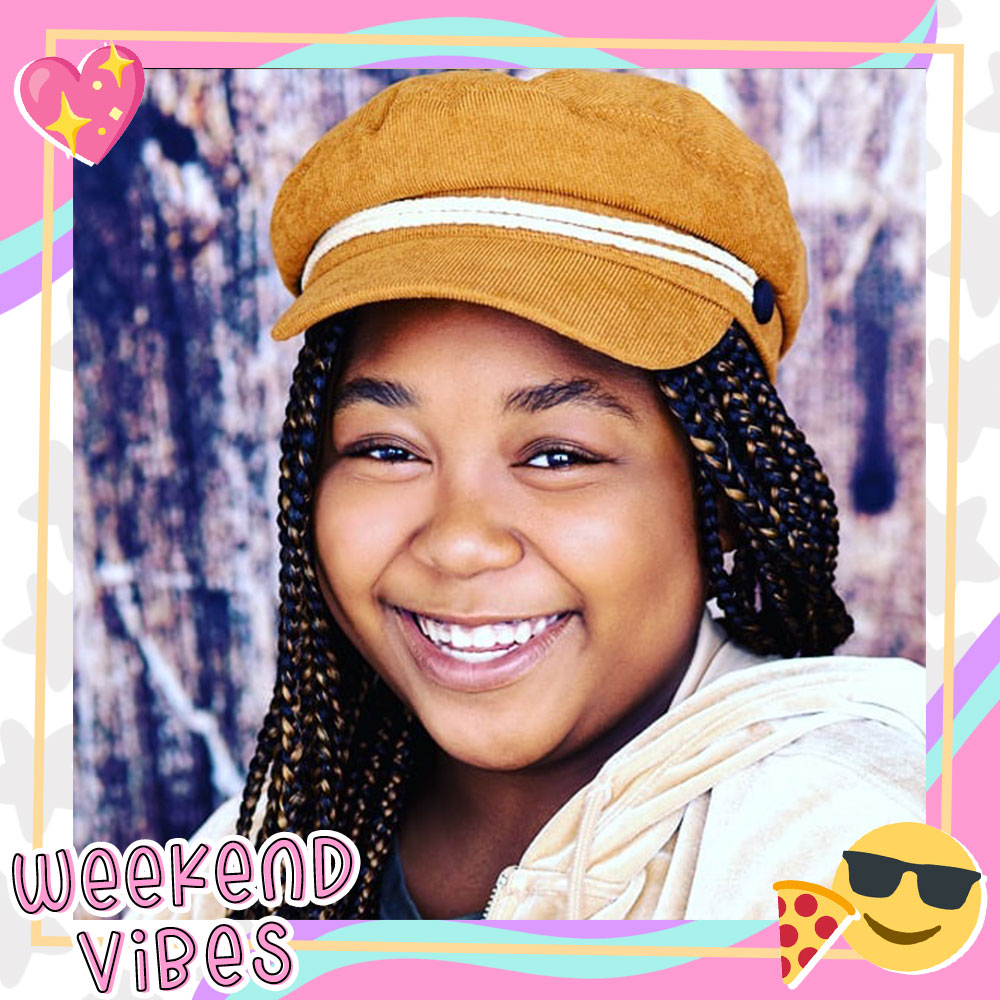 UNWIND:
SELF-CARE STYLE: To unwind, I love taking long, hot baths – and by long I mean watch an entire movie!
WHAT ARE YOU READING?: I'm currently reading One of Us is Lying by Karen M. McManus.
FEEL GOOD SHOWS/MOVIES: My go-to movies are anything Marvel and musicals.
GO-TO SHOWER BELT-OUT JAM: I love jamming to anything Doja Cat.
MONDAYS ARE: Blah – unless I'm on set!
Want to find out how all your fav stars spend their weekends? Catch up on our WEEKEND VIBES series HERE!