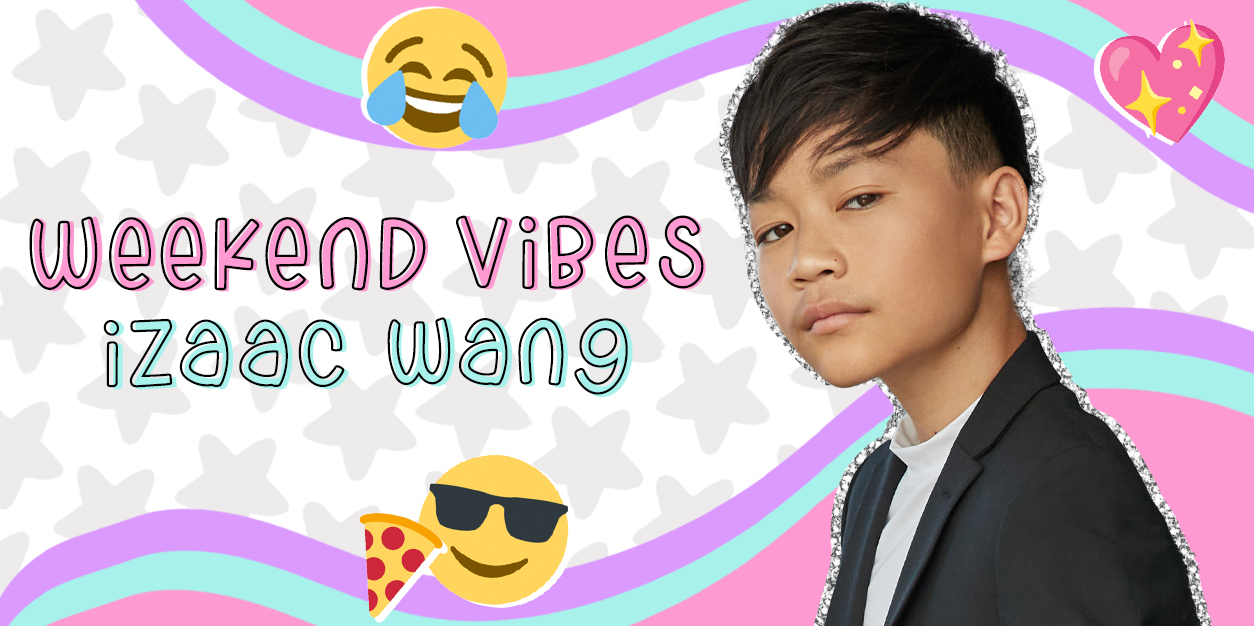 WEEKEND VIBES: Izaac Wang Dishes on his Ultimate Dream Weekend
Celebrate the weekend with your favorite stars in our new YAYOMG! series, WEEKEND VIBES! From late-night snack cravings to their dream party crashers, we're giving you a glimpse into their weekend plans.
WEEKEND VIBES is back, and today we're chatting with Clifford the Big Red Dog star, Izaac Wang, about all his weekend favs.
In the new Clifford film, which just hit Paramount+ and theaters last week, the iconic big red dog comes to life when Emily-Elizabeth, a middle school girl who's struggling to fit in at her fancy private school, adopts a small red dog who follows her home and her love causes the dog to grow! Together with her quirky, fun-loving uncle and only friend, Owen Yu, they'll have to keep Clifford a secret. But walking a big red dog through the streets of Manhattan isn't exactly easy to hide, and Clifford goes viral online, causing a biotechnology company to take notice, and is taken for testing! Will Emily-Elizabeth be able to save Clifford and discover that it's our differences that make us unique? You'll have to watch to find out – and to see Izaac's amazing performance as Emily-Elizabeth's sweet and loyal bestie, Owen!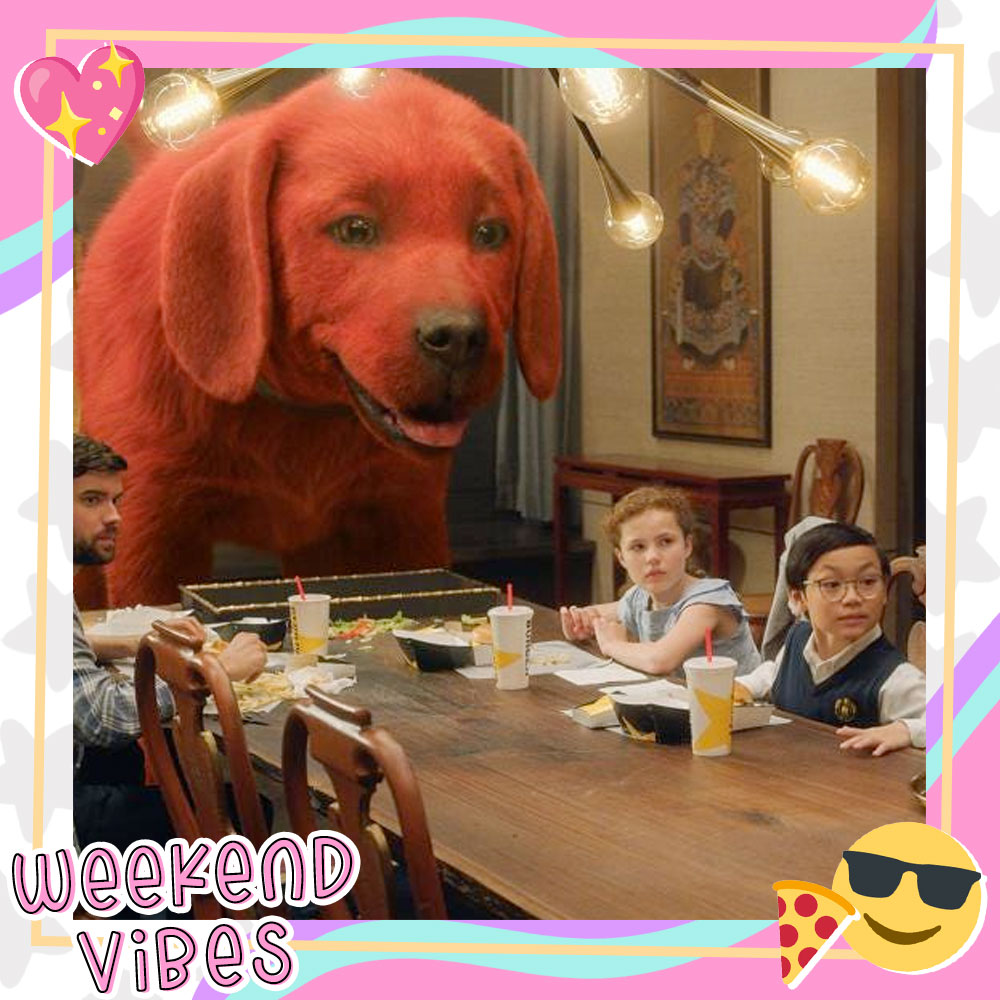 You can also hear Izaac lend his voice to Boun in Raya and the Last Dragon, and he'll soon be starring as Sam Wing in Gremlins: Secrets of the Mogwai, coming to HBO Max next year. We were super excited to catch up with this effortlessly cool and laid-back kid and find out how he kicks back when the weekend rolls around.
Get to know Izaac Wang as he dishes on his ultimate dream weekend, the actor he'd love to play video games with, and the anime he could watch 24/7 if given the chance!
WEEKEND VIBES: Izaac Wang: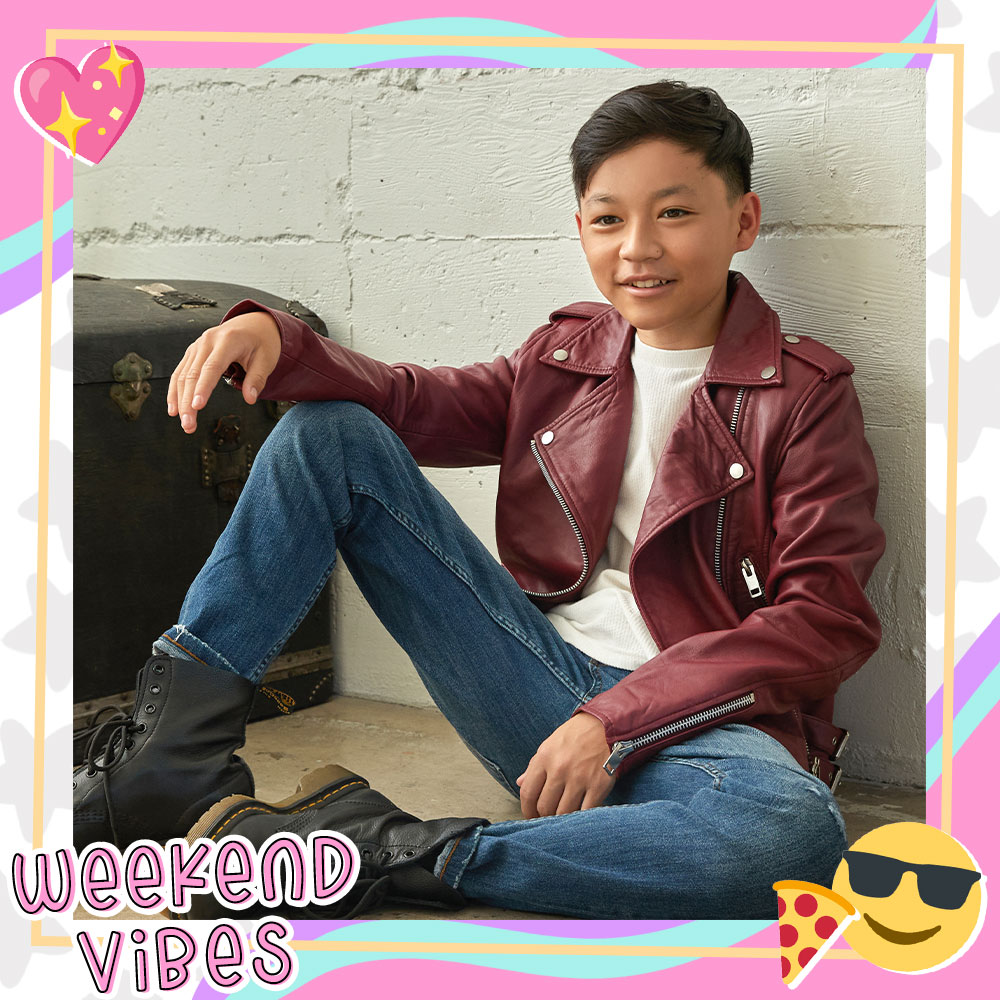 PLAN YOUR WEEKEND:
GOING OUT OR STAYING IN?: Stay in.
KICK IT SOLO OR INVITE THE SQUAD?: Invite the squad!
WHAT'S THE PLAN?: My dream weekend would be to go in my swag FD RX-7 and go drifting in the mountains of Tokyo.
PICK YOUR FIT: I'm all about comfort – sweatpants and a t-shirt!
DREAM PARTY CRASHER: Ryan Renolds! It would be so much fun to just hang out with him and play video games. It would be one hilarious day!
WEEKEND ANTHEM: For sure Flyday Chinatown by Yasuha.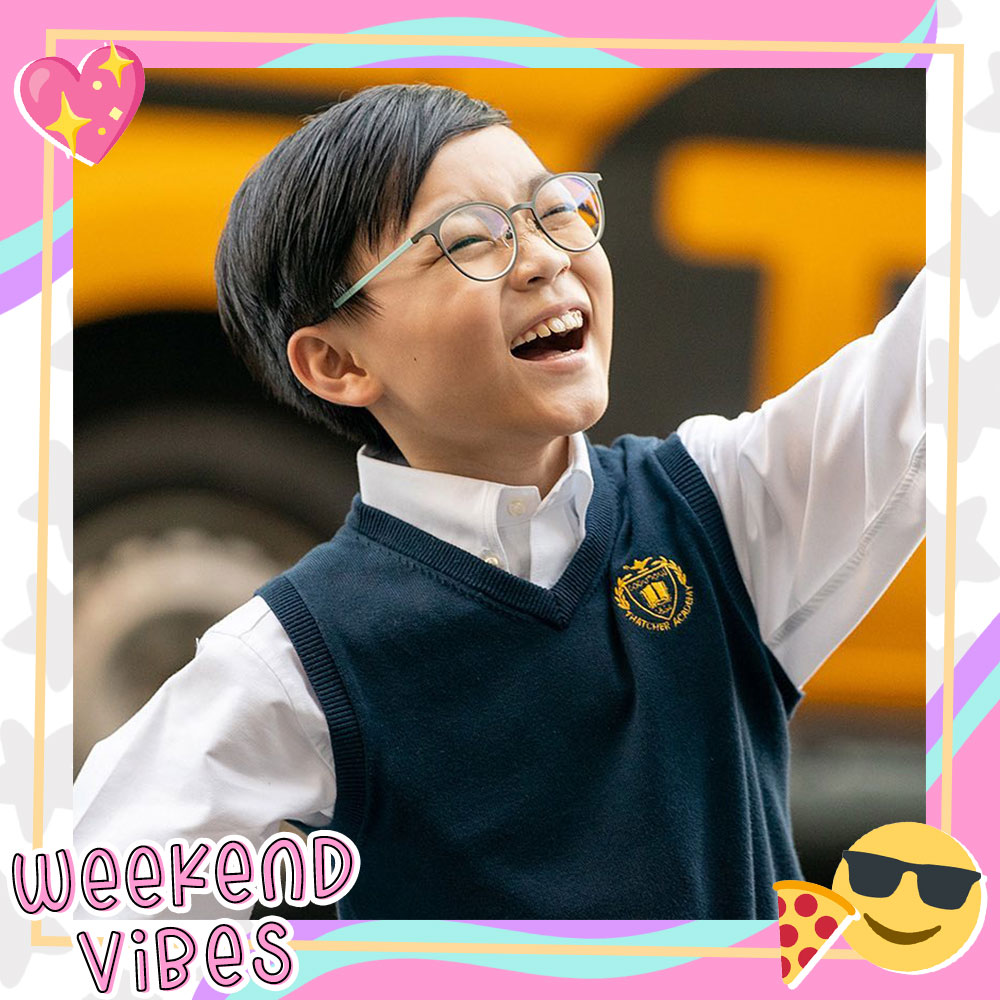 SNACK TIME:
BREAKFAST FAV: Ramen. It's easy to make and yummy! 
LATE NIGHT SNACK: Definitely Sweet and Spicy Doritos. 
FAV PIZZA TOPPING: PEPPERONI!!
SWEET SIPS: Dr. Pepper. My favorite drink, hands down!
UNWIND:
SELF-CARE STYLE: Sit down, sip some tea, and play video games.
WHAT ARE YOU READING?: My favorite book series of all time is the Eragon series. Amazing book series!
FEEL GOOD SHOWS/MOVIES: One Punch Man is my favorite anime of all time. I will watch it every day for the rest of my life.
GO-TO SHOWER BELT-OUT JAM: Can You Feel My Heart by Bring me the Horizon.
MONDAYS ARE: Slow and painful.
Want to know more about Izaac's Clifford co-star Darby Camp? Click here to see what she had to say about starring in the festive Christmas Chronicles series and the importance of helping others!