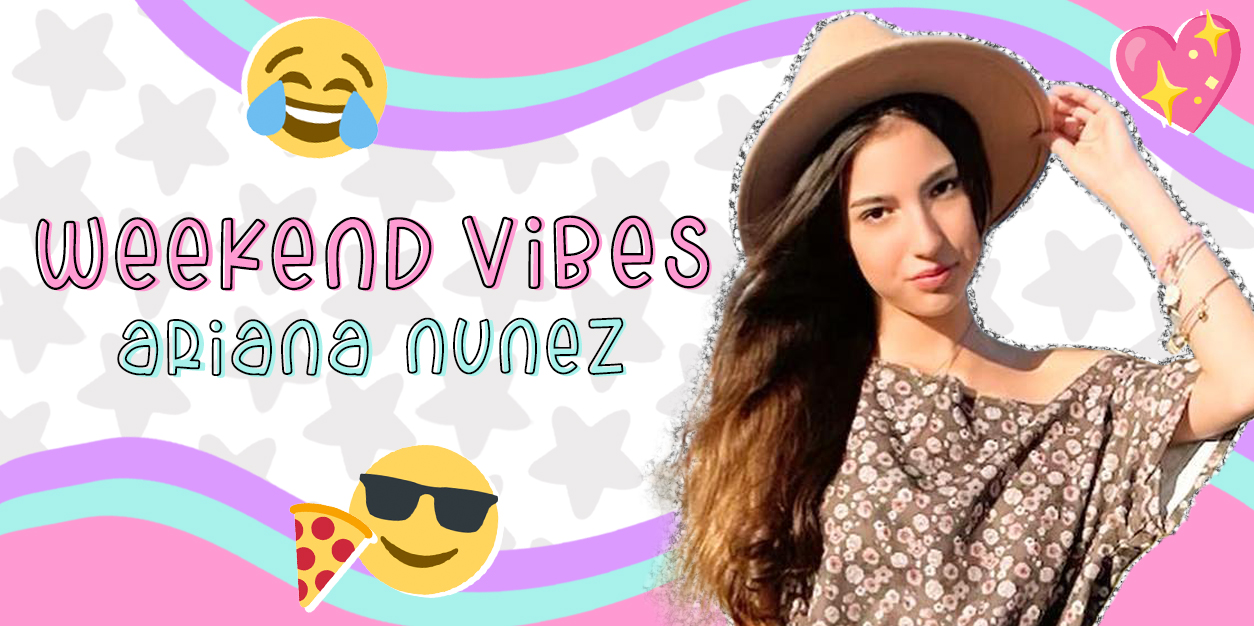 WEEKEND VIBES: Ariana Nunez Shares her Go-To Coffee Order & Fav Way to Unwind
Celebrate the weekend with your favorite stars in our new YAYOMG! series, WEEKEND VIBES! From late-night snack cravings to their dream party crashers, we're giving you a glimpse into their weekend plans.
WEEKEND VIBES is back, and today we're catching up with model, actress, and influencer Ariana Nunez!
Ariana is focused on making her dreams a reality. Whether it's auditioning for new roles, posing for fashion photoshoots, or keeping up with TikToks and content collabs for her brand partners, Ariana is always busy with a new project. That includes two major moments she's excited about for 2023 – in just a few weeks, she'll be walking the runway at New York Fashion Week, and later this year, she's headed to Playlist Live Orlando!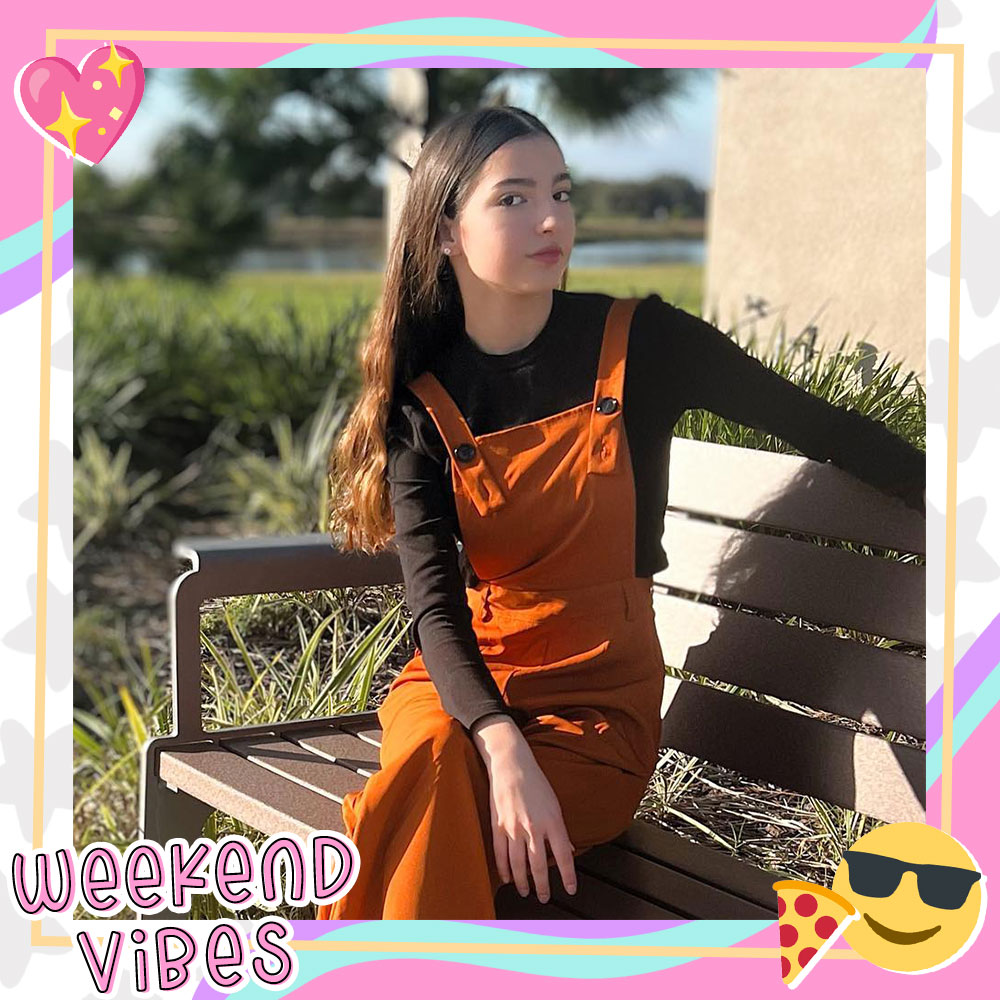 With such a packed schedule, she's always grateful when the weekend rolls around so she can finally unwind. Her go-to plans? Hitting the mall or the movies with her friends or having a relaxing spa day, complete with a Dunkin' caramel iced coffee in hand!
Want to find out which shows Ariana Nunez can't get enough of or what she loves dipping her pizza in? She's spilling the deets on ALL her weekend favs – read it below!
WEEKEND VIBES: Ariana Nunez: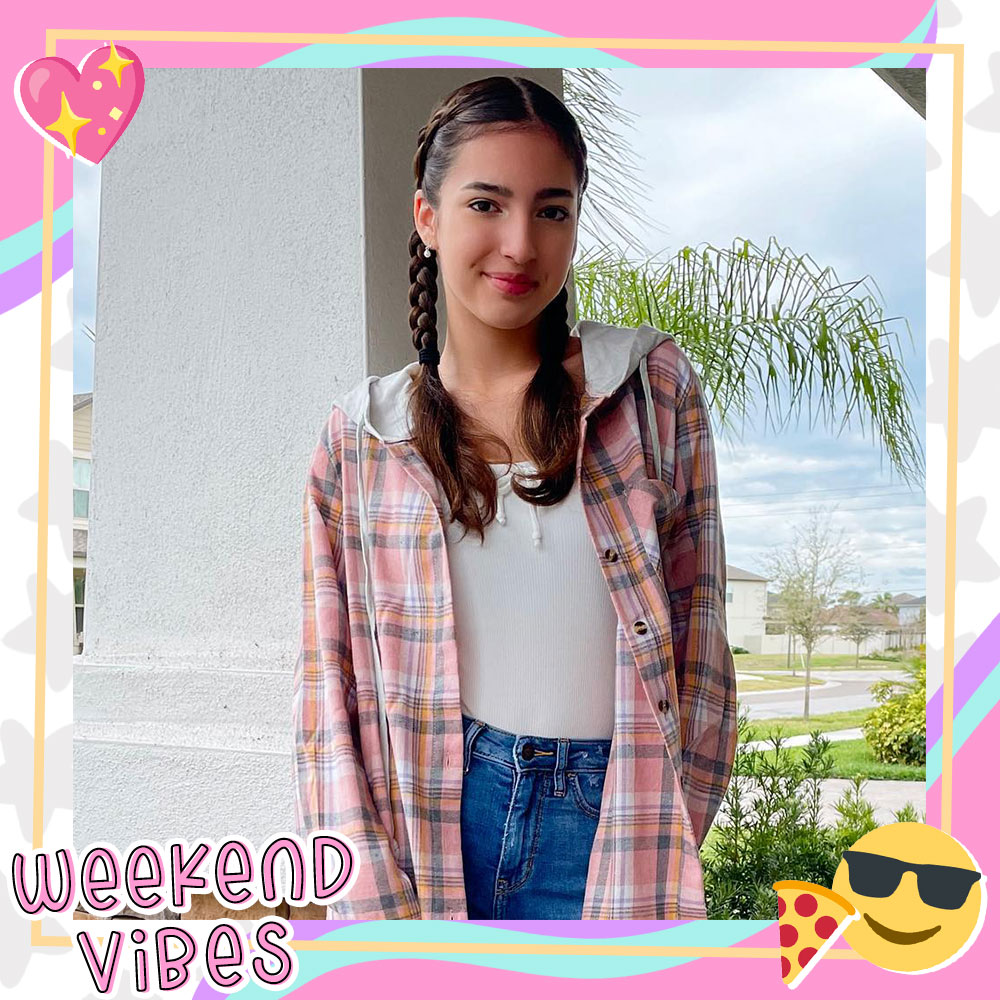 PLAN YOUR WEEKEND:
GOING OUT OR STAYING IN?: Love going out.
KICK IT SOLO OR INVITE THE SQUAD?: Definitely inviting my friends!
WHAT'S THE PLAN?: For my weekend, if I'm not doing auditions, photoshoots, or on set, I'm hanging out with friends at the mall or movies.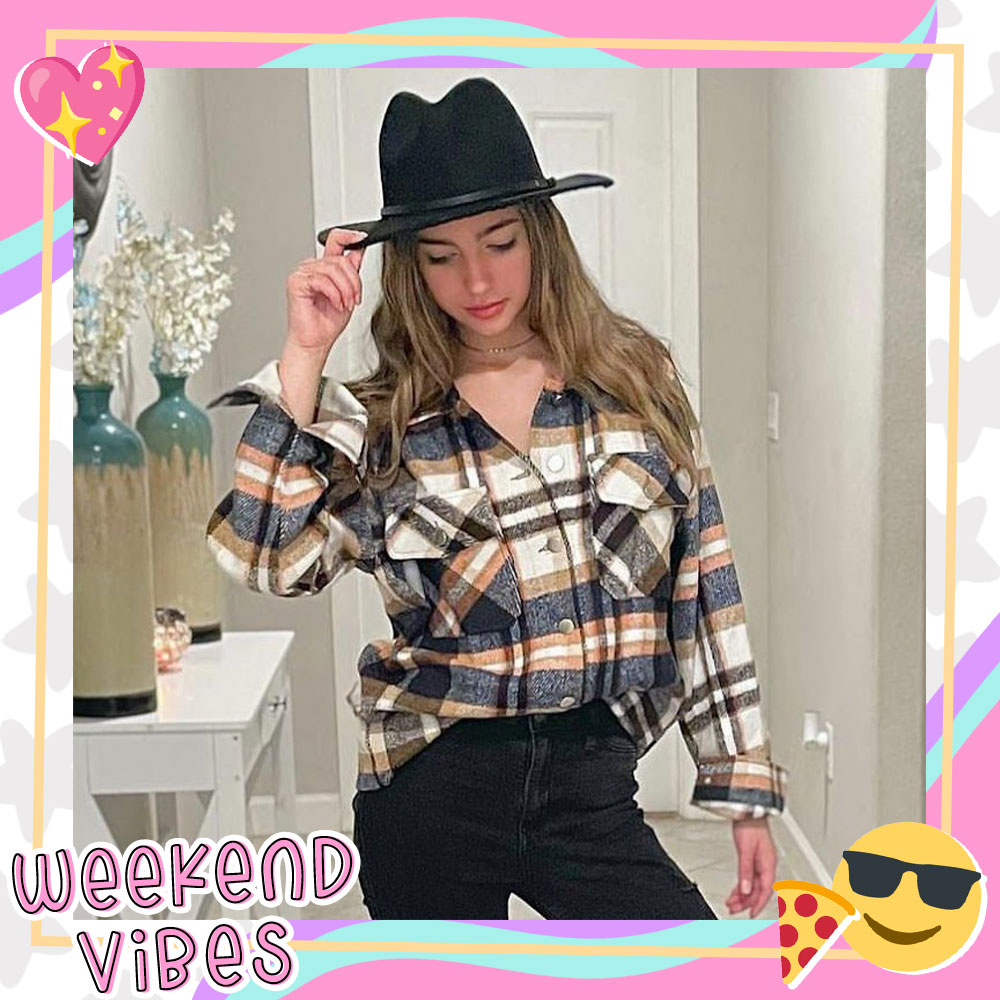 PICK YOUR FIT: You can find me wearing jeans with a crop top/flannel. I also love wearing cozy PJs.
DREAM PARTY CRASHER: I would love to have Katherine Pierce (Nina Dobrev) from The Vampire Diaries crash a party. Her character is very fun and seems like the life of the party!
WEEKEND ANTHEM: I would definitely be singing Garden by SZA or Driver's License by Olivia Rodrigo.
SNACK TIME:
BREAKFAST FAV: I can eat breakfast all day, especially pancakes!
LATE NIGHT SNACK: Definitely Oreos, double stuffed.
FAV PIZZA TOPPING: I love cheese pizza with EXTRA cheese, and I love dipping it in ranch dressing.
SWEET SIPS: Dunkin' Donuts iced coffee with caramel!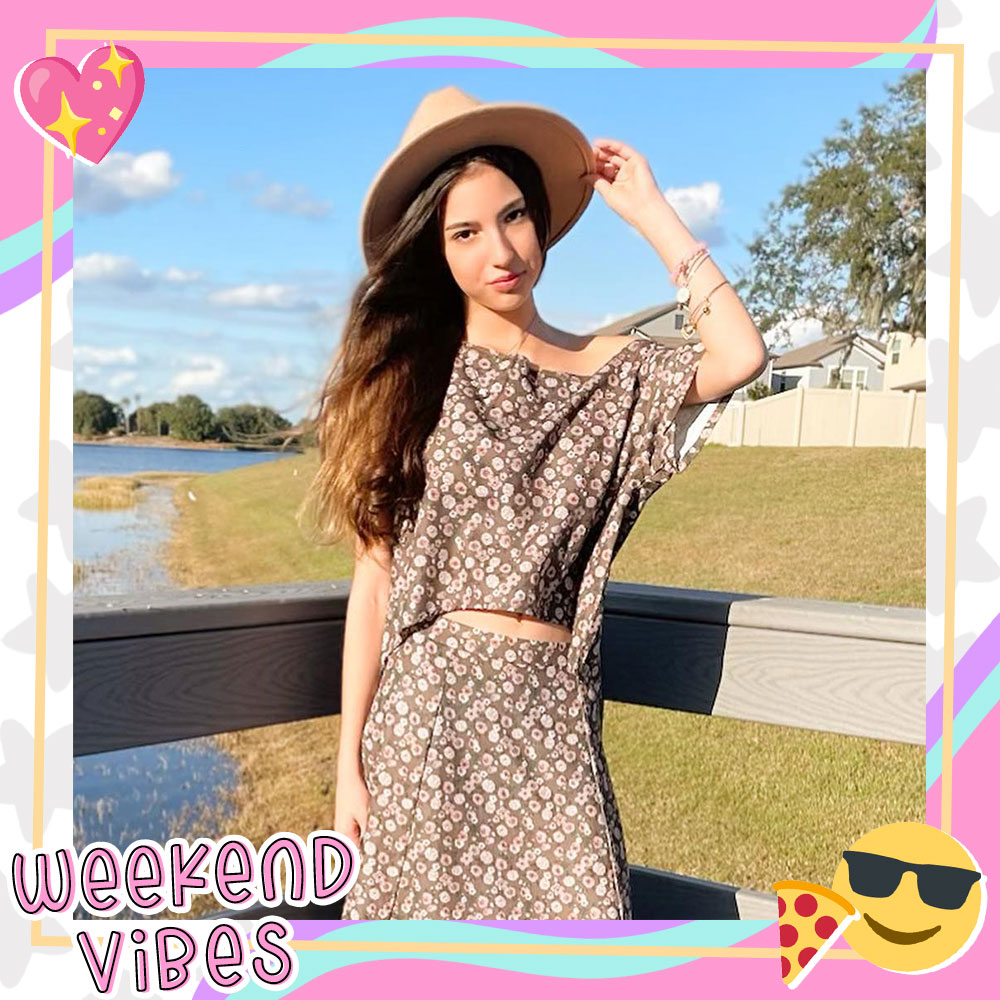 UNWIND:
SELF-CARE STYLE: Self-care is so important, especially with being so busy. I love bath bombs, facials, and going to the spa to relax. I usually do it 3-4 times a week.
WHAT ARE YOU READING?: I love reading Harry Potter and teen magazines.
FEEL GOOD SHOWS/MOVIES: My go-to shows are The Vampire Diaries and Grey's Anatomy. I can also watch Purple Heart all day!
GO-TO SHOWER BELT-OUT JAM: I'm usually jamming out to SZA, Olivia Rodrigo, and Bad Bunny.
MONDAYS ARE: A fresh start to a new week!
?Want to find out how all your fav stars spend their weekends? Catch up on our WEEKEND VIBES series!