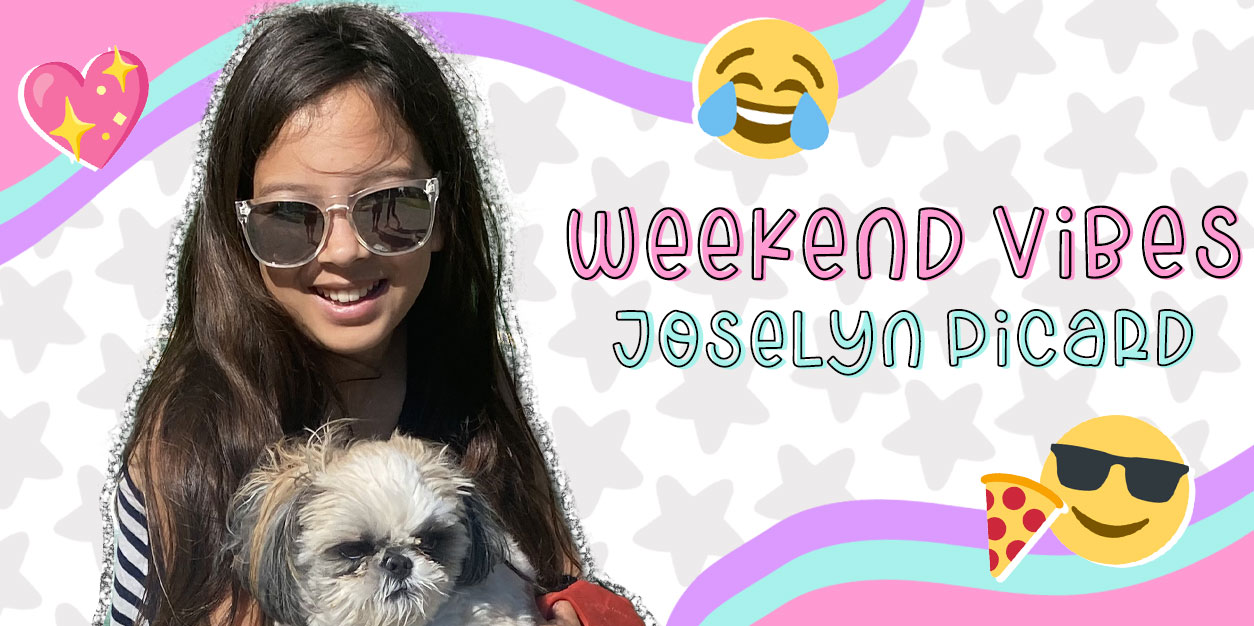 WEEKEND VIBES: Joselyn Picard Shares ALL Her Weekend Favs
Celebrate the weekend with your favorite stars in our new YAYOMG! series, WEEKEND VIBES! From late-night snack cravings to their dream party crashers, we're giving you a glimpse into their weekend plans.
WEEKEND VIBES is back, and today we're getting the scoop from Joselyn Picard about all her weekend favs!
You likely recognize Joselyn from Gabby Duran and the Unsittables where she played the younger version of the iconic extra-terrestrial babysitter, and now this up-and-coming actress is doing something SUPER. You can currently catch her starring in the hit CW series Superman & Lois, as Sophie, the daughter of Lana Lang.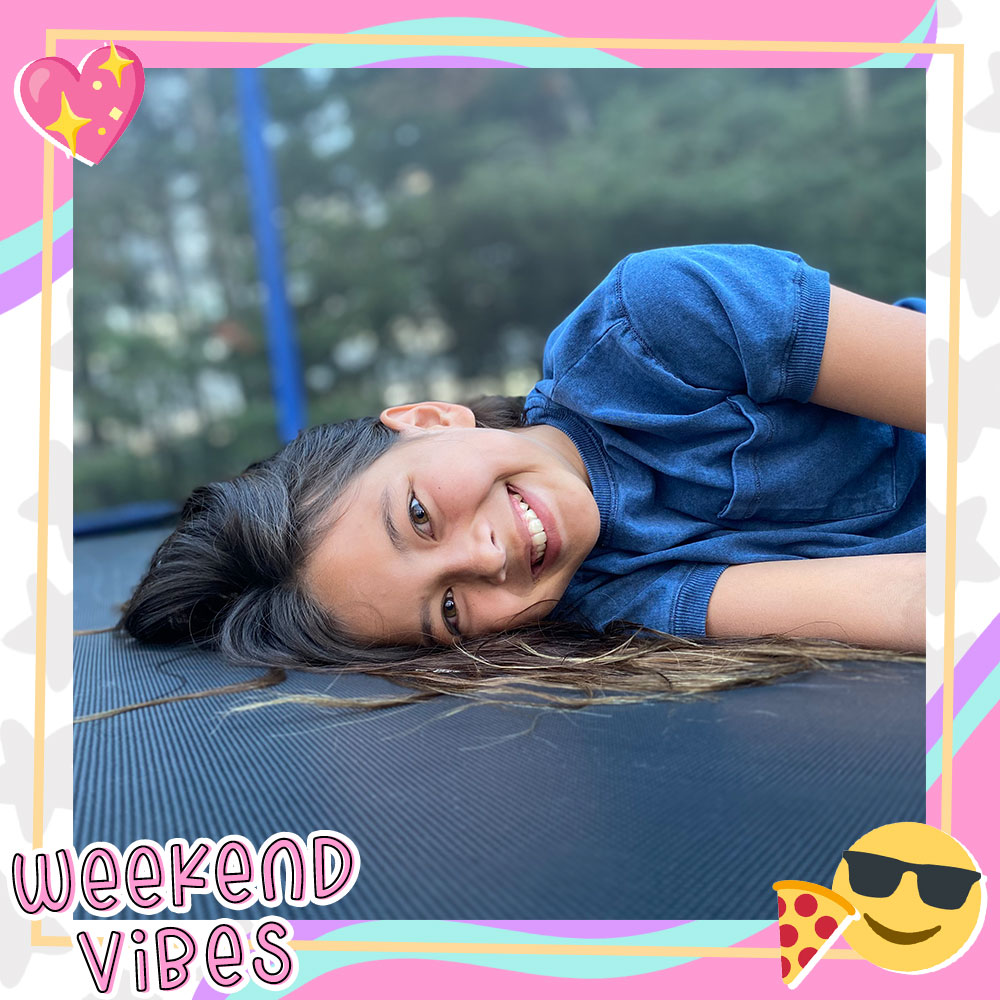 When she isn't hitting up auditions or spending time in Smallville, Joselyn is a total bookworm and nature lover who enjoys biking, swimming, camping, and exploring the great outdoors. It's no surprise that her dream weekend involves gathering up her besties to go bunny-watching at the beach.
Want to find out Joselyn Picard's unique breakfast pick and her go-to comfort reads? She's spilling the deets on ALL her weekend favs – read it below!
WEEKEND VIBES: Joselyn Picard: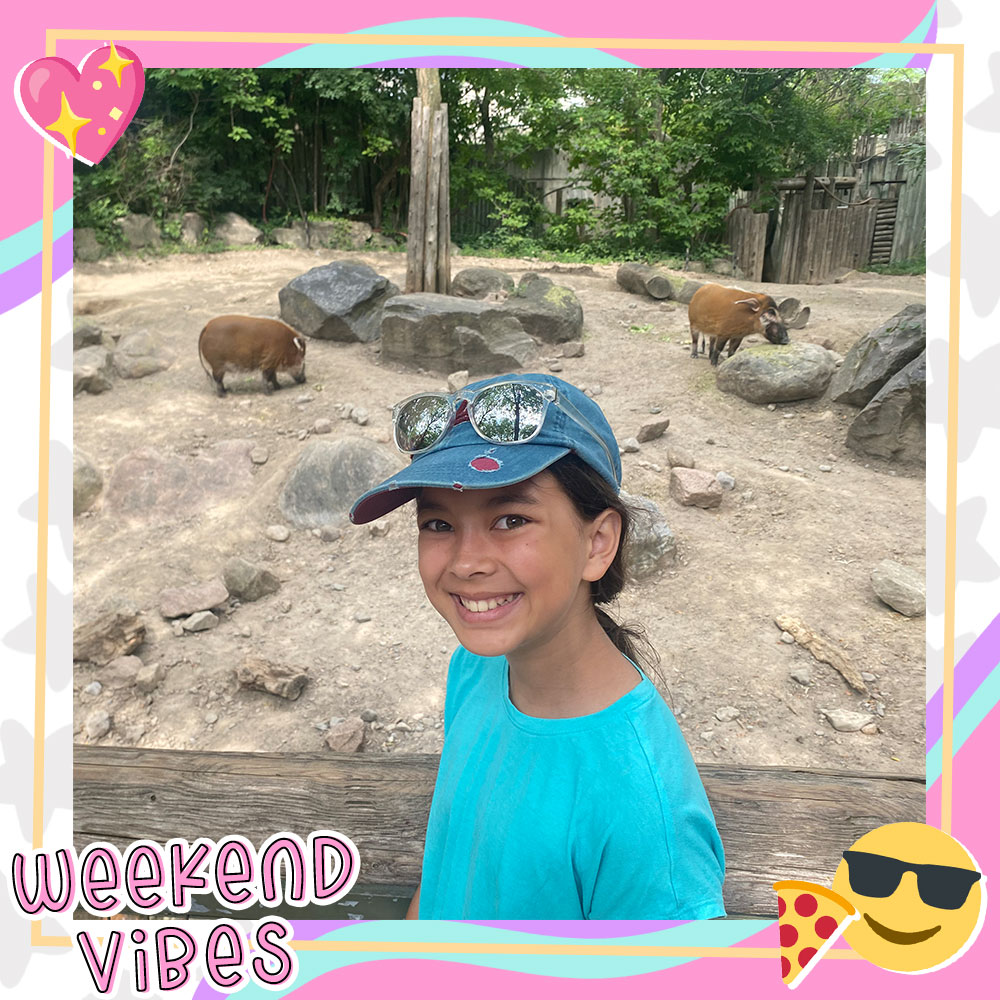 PLAN YOUR WEEKEND:
GOING OUT OR STAYING IN?: Going out.
KICK IT SOLO OR INVITE THE SQUAD?: Invite the squad!
WHAT'S THE PLAN?: Invite my friends on a bike ride to the beach to see the bunnies that live there. Eat chocolate ice cream and pizza, then go to my house and play Minecraft or Roblox with my friends.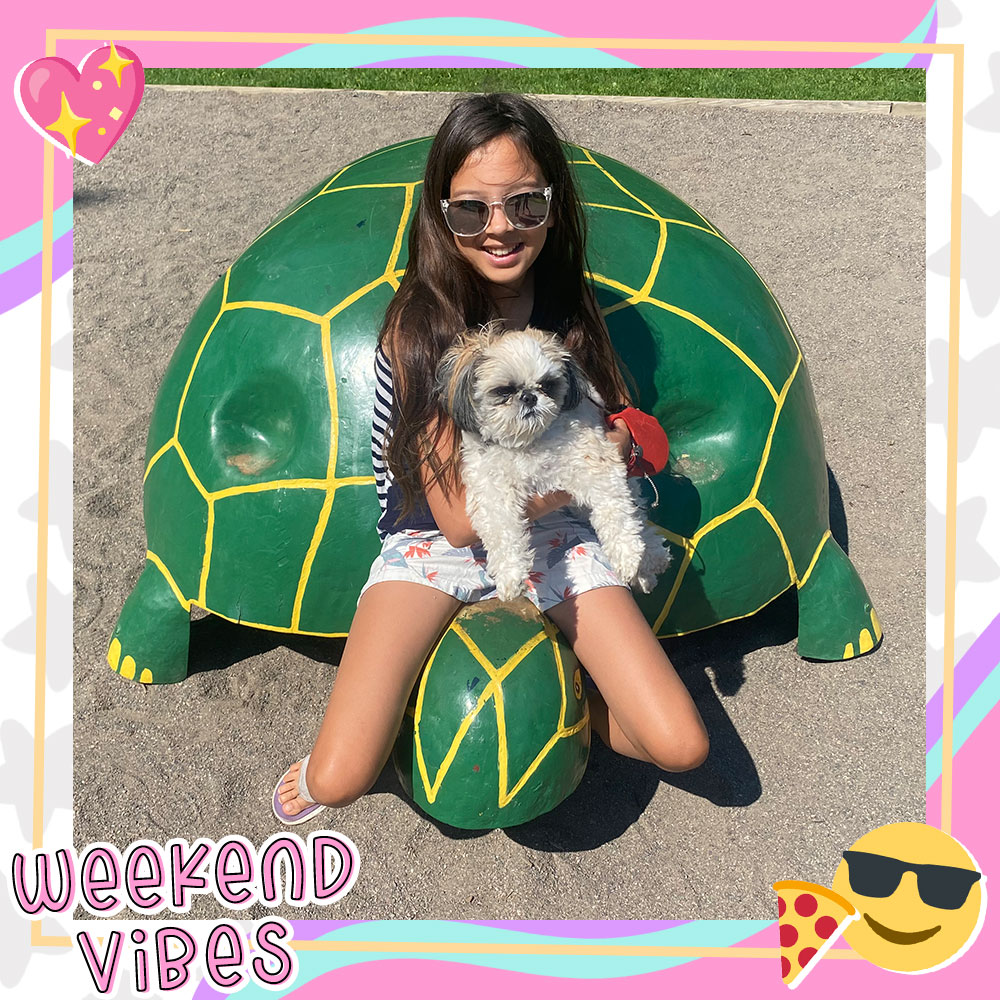 PICK YOUR FIT: I would wear a plain t-shirt with shorts. Simple, but comfortable!
DREAM PARTY CRASHER: Emma Watson, because I love the Harry Potter books and movies. Hermione is my favorite character.
WEEKEND ANTHEM: I like singing to pop songs on the radio, so it changes a lot. Like right now, I love As It Was by Harry Styles.
SNACK TIME:
BREAKFAST FAV: Scrambled eggs, crispy bacon, chocolate chip pancakes (no syrup), and this might sound weird but I like cubed hash browns dipped in peanut butter.
LATE NIGHT SNACK: Popcorn with melted butter on top! I also love chocolate ice cream covered in chocolate sauce.
FAV PIZZA TOPPING: Black and green olives, lots of cheese, tomato sauce (even though I don't like tomatoes), and ham & bacon on a thick pizza crust.
SWEET SIPS: Depends, if it's a hot day I would crave an ice-cold lemonade. If it's a cold day, I love hot chocolate with marshmallows.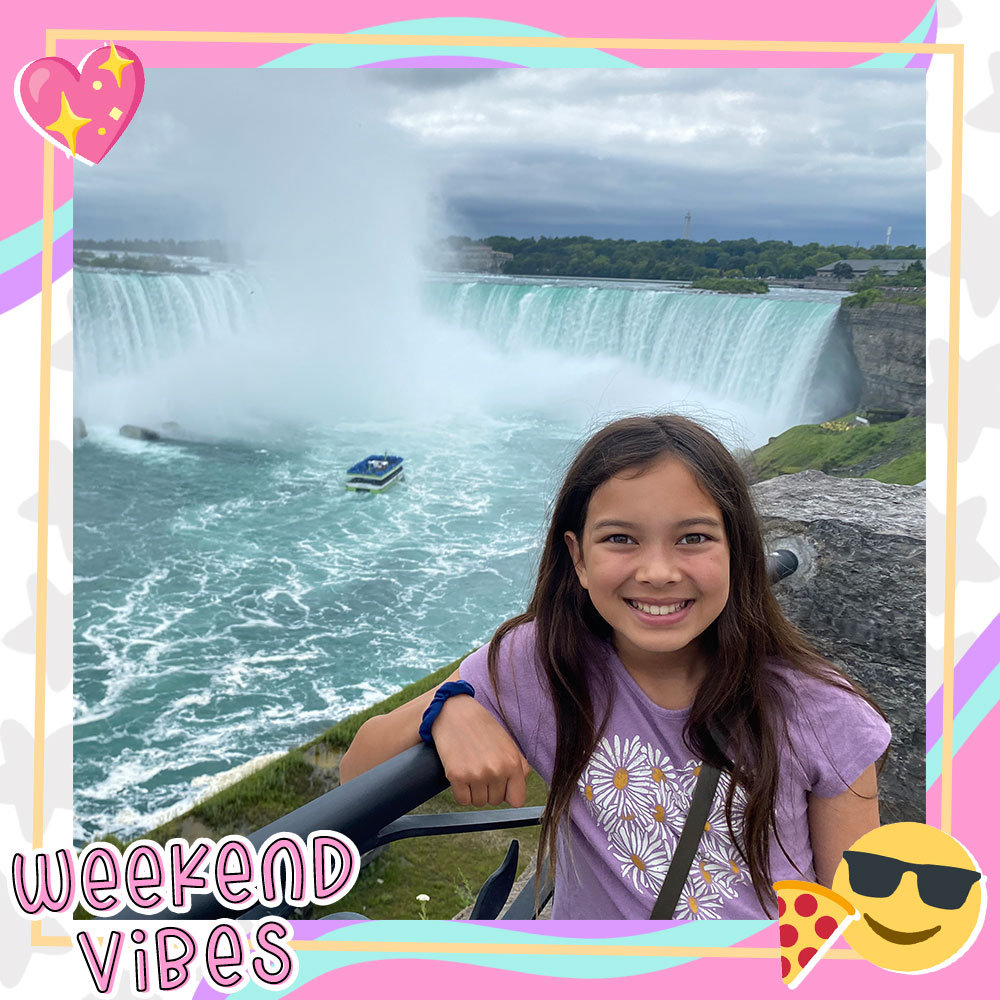 UNWIND:
SELF-CARE STYLE: I like to read or journal what I've been doing for the week and play with LEGOs because it's fun.
WHAT ARE YOU READING?: Right now I'm reading The Land of Stories series, The Enchantress Returns.
FEEL GOOD SHOWS/MOVIES: I like to watch the Harry Potter movies and Star Wars shows like The Mandalorian.
I also like superhero and Avenger movies, like Ms.Marvel, The Flash, Ant-Man, and more.
GO-TO SHOWER BELT-OUT JAM: Whenever I'm just doing stuff, I am singing random parts of random pop songs.
MONDAYS ARE: Mondays are fun! I like to go to school, but if there is no school that day, I prefer to play with LEGOs, read a book, or play board games or video games.
Want to find out how all your fav stars spend their weekends? Catch up on our WEEKEND VIBES series:
✨Indi Star Plans a Mario Kart-Filled Weekend With the Squad
?Lucas Royalty Dishes on his Surf Chic Style and Dream Weekend in Mexico
✨Mandy Corrente Shares Her Super Duper Dream Weekend