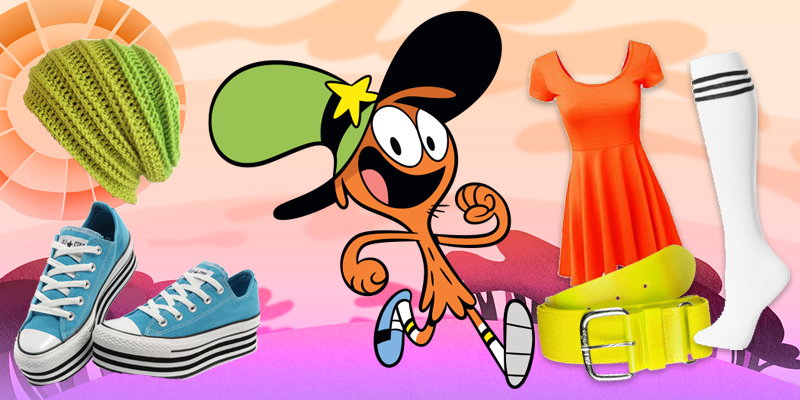 Wander Over Yonder Outfit
We know what you're thinking. Wander Over Yonder Season 2 is in full force and you have nothing acceptable to wear while saying Later to the Haters. Fret not – we've got you covered! Since Wander's outfit pretty much only consists of shoes and a big green hat, it's really not that hard to mimic, but we figured you guys might want something a little more fun and stylish. This way you can wander around in your Wander outfit to school, the mall, or literally anywhere in the universe!
Since
Wander's
fur (skin? fur?
WANDER
WHAT ARE YOU EVEN MADE OF?!) is orange, that's definitely a good starting place. Try an orange dress or pair a really cute yellow or white top with a ruffly orange skirt or maybe lace or ombre shorts. Try a bright green instead of orange if you prefer a look that's more similar to
Wander's
iconic hat! Throw on a yellow belt to really tie the look together.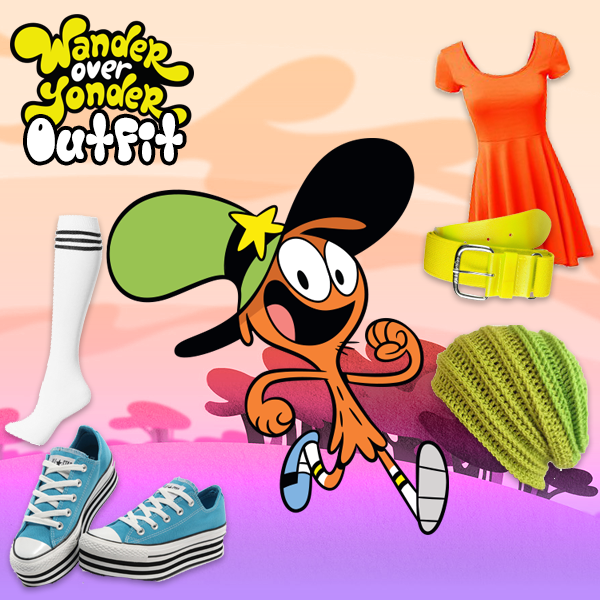 Wander wears blue sneakers, which you probably already have in your closet and they're perfect for intergalactic travel. Any blue sneakers should work just fine, but if they're totally throwing off your look – feel free to try black or white instead. Don't forget the tube socks – they're absolutely necessary!
Accessorize your Wander outfit with yellow star accessories to match the buckle on his hat. You can find a star shape in pretty much every type of accessory from hair clips to clutches, so accessorize however you like. Not going to lie, we're a little obsessed with the star purse we included in the gallery. Wander's most important accessory is his big green hat! Since a giant green hat isn't super fashionable, shake it up a bit by trying a beanie instead. If beanies aren't really your thing, swap for another type of hat. We won't judge.
Now that your Wander Over Yonder look is complete, why not try our Star Butterfly outfit? You can even re-use some of the star shaped accessories mentioned above!