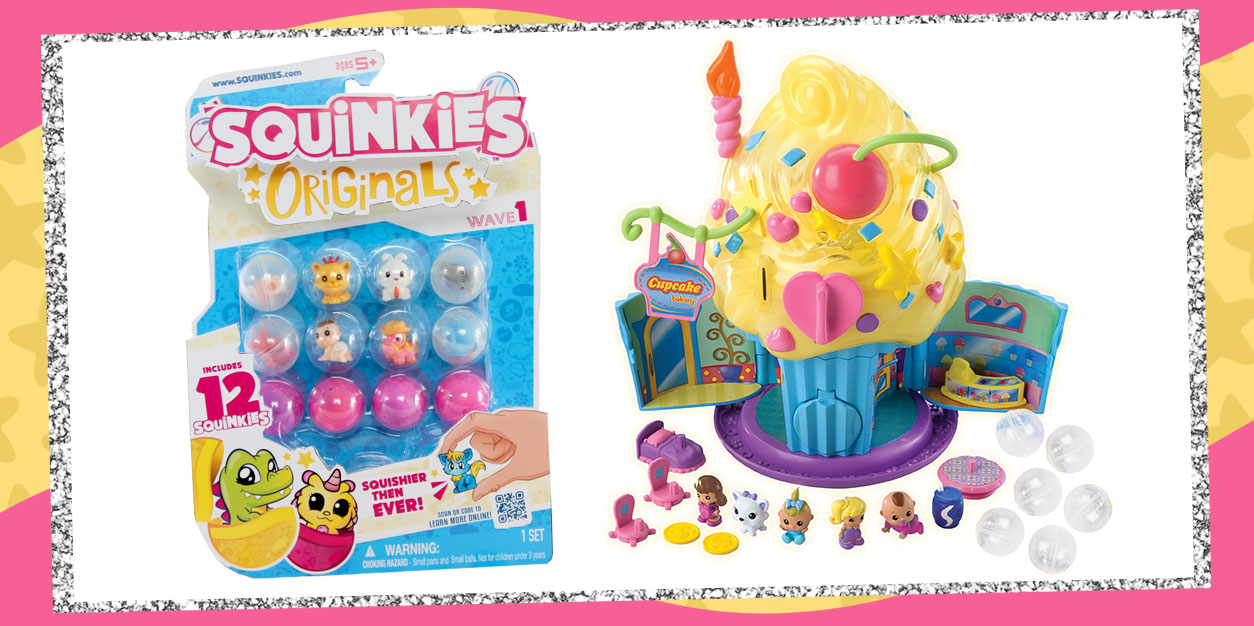 Head to the Land of Squinkieville with Squinkies Originals + GIVEAWAY!
NOTE: We teamed up with Blip Toys for this Squinkies Originals Giveaway. All opinions are our own; we were under no obligation to give a positive review. Giveaway prizes provided by Blip Toys.
Squinkies are back and squishier than ever!
Get ready for a major throwback moment! Back in 2010, Squinkies told the world by storm, becoming one of the first mini collectibles to become an absolute sensation. Now, these adorable collectibles are back, and they're ready for even more adventures in Squinkieville!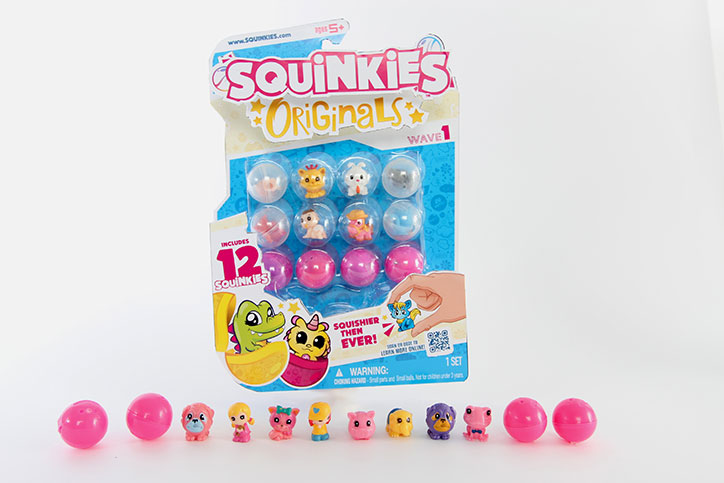 To kick off the big Squinkies revival, Blip Toys is releasing a Squinkies Originals Collector Pack inspired by the first-ever Squinkies characters. There are 24 to collect in total in this first series, including everything from zoo animals to sea creatures and even babies! You can keep your Squinkies safe in their bubbles to make them easy to take on the go, or take them out to give them a squish and show off your collection.
Each pack comes with 12 Squinkies, including a few in clear bubbles that you can see and four that will be an unboxing surprise – the best of both worlds!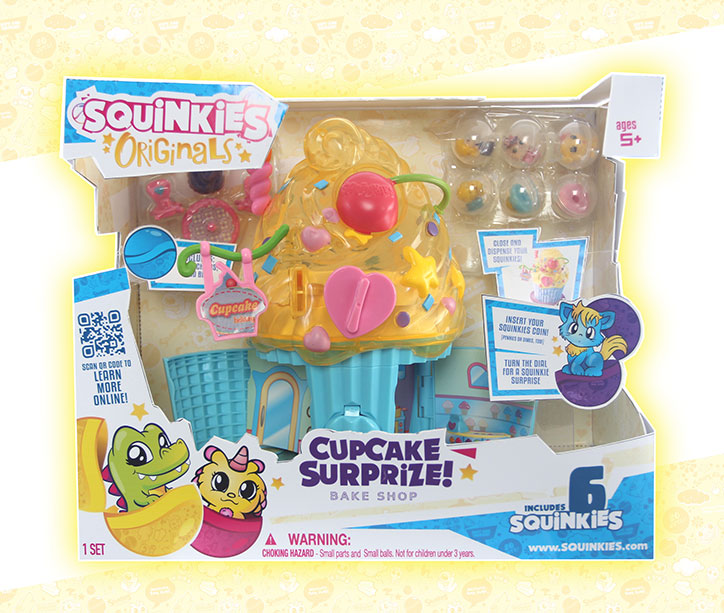 A Squinkies throwback wouldn't be complete without the original playset! Visit Squinkieville and step into the Cupcake Surprize Bake Shop, an adorable playset filled with surprises. Part bakery, part vending machine, you can insert one of the yellow coins and turn the dial to reveal exclusive Squinkies hiding inside. The playset also opens up into a bakery scene where your Squinkies can bake up smiles with pies and cakes as you dream up your own adventures in Squinkieville!
We're SO excited about the return of these iconic toys, and we know you will be too, so we teamed up with Blip Toys to give ONE lucky winner a chance to WIN a Squinkies Originals Prize Pack! Ready to enter? Grab your favorite adult and have them enter below for your chance to WIN!
Squinkies Originals Giveaway: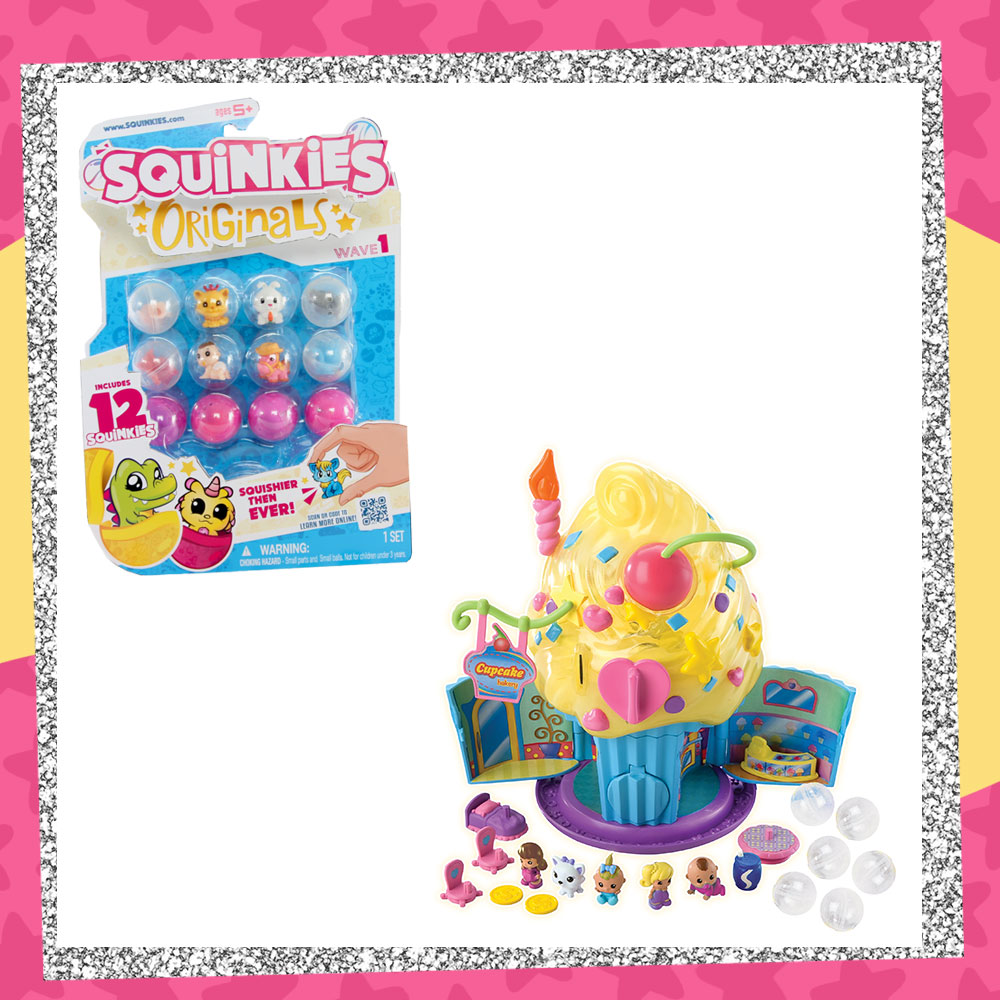 WHAT DO I WIN?:
ONE (1) lucky winner will receive a Squinkies Originals Prize Pack that includes:
– ONE (1) Squinkies Originals Collector Pack
– ONE (1) Squinkies Originals Cupcake Surprize Bake Shop Playset
*Prizes provided by Blip Toys
HOW DO I ENTER?:
Grab a parent or guardian and have them fill out the form below by April 10, 2023 at 11:59pm ET.
Giveaway runs from 03/27/23 at 02:00 pm ET through 04/10/23 at 11:59 pm. Open to US residents ONLY. Be sure to read the fully detailed rules HERE before entering.
THIS GIVEAWAY HAS ENDED AND THE WINNER HAS BEEN CONTACTED.
You must be 18 or older to enter. Please, only ONE entry per person. If selected as a winner, we will provide your parent/guardian with an affidavit to confirm that you are a valid winner who has permission to win. They will be REQUIRED to sign and return the affidavit to YAYOMG! to claim your prize. Prizes will NOT be mailed out without signed parental consent.
NEW POSTS YOU'LL LOVE:
✨PURR-FECT PLUSH: Enter to WIN a set of four snuggly Misfittens collectible plush!
😍HEART EYES: From interactive nature guides to soothing goo-filled fidgets, HERE'S all the swoon-worthy new stuff we think you'll love!
✨SPIDEY SENSES: Get to know Jakari Fraser, voice of Miles Morales in Spidey and his Amazing Friends!