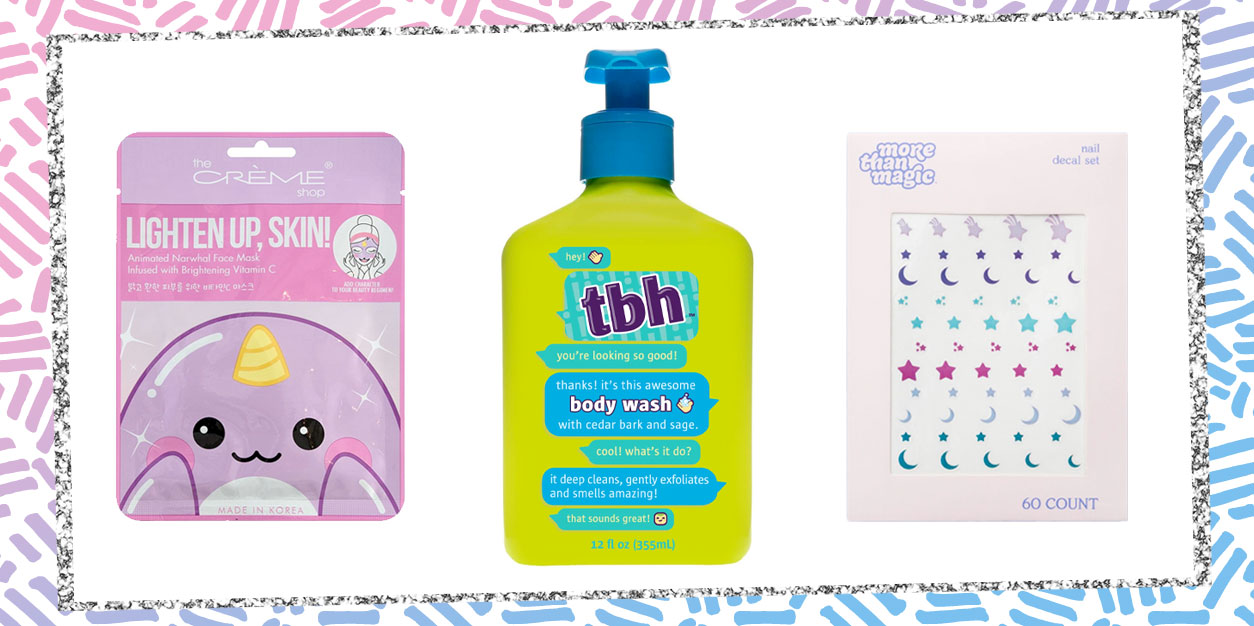 Give Yourself a Soothing Spring Refresh With These Must-Haves
Springtime is all about growth and renewal, which is why it's never been a better time for a bit of a refresh. Open up a window, plant some flowers, have a pajama dance party, and treat your skin to a relaxing day of pampering.
Especially now, you might be feeling a bit more stressed than usual. Not being able to see your friends and switching to doing school entirely from the kitchen table likely turned your routine upside down, which is why we think you might be in need of a spring refresh!
We rounded up a few super cute products that are perfect for shaking up your skincare routine, having a relaxing spa night, and radiate relaxing vibes!
Our Picks for a Soothing Spring Refresh: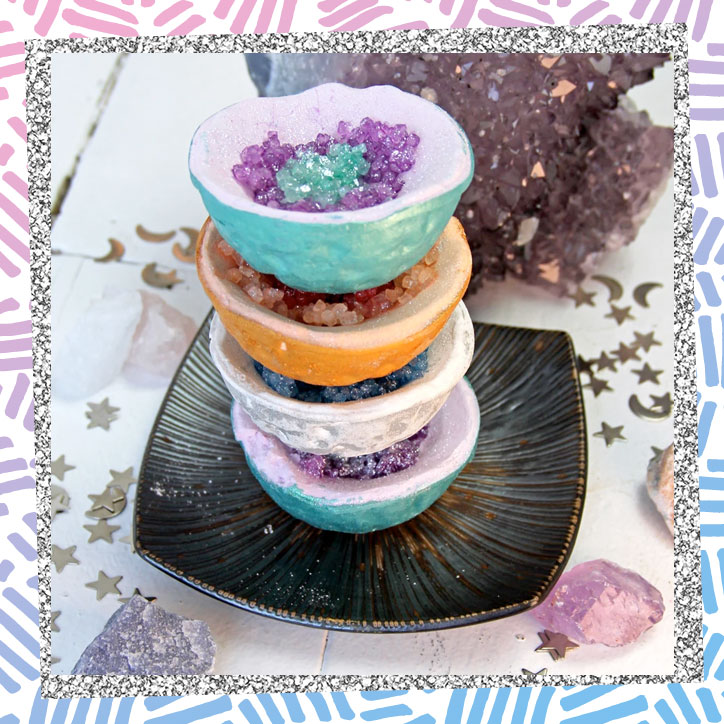 Cosmic Geode Bath Bombs from Hallu
It's common knowledge that taking a bath is the perfect way to unwind. Turn down the lights, light a fragrant candle, and pop on your favorite podcast, playlist, or audiobook and let your troubles melt away.
Adding a fizzy bath bomb or soothing salts is a great way to up your self-care game, and we're totally swooning over these gorgeous geode bath bombs from Hallu. They bring crystal vibes and peaceful energy to help you unwind and take your mind off of everything that's bothering you. These bath bombs are a surefire way to make your spa night totally ROCK!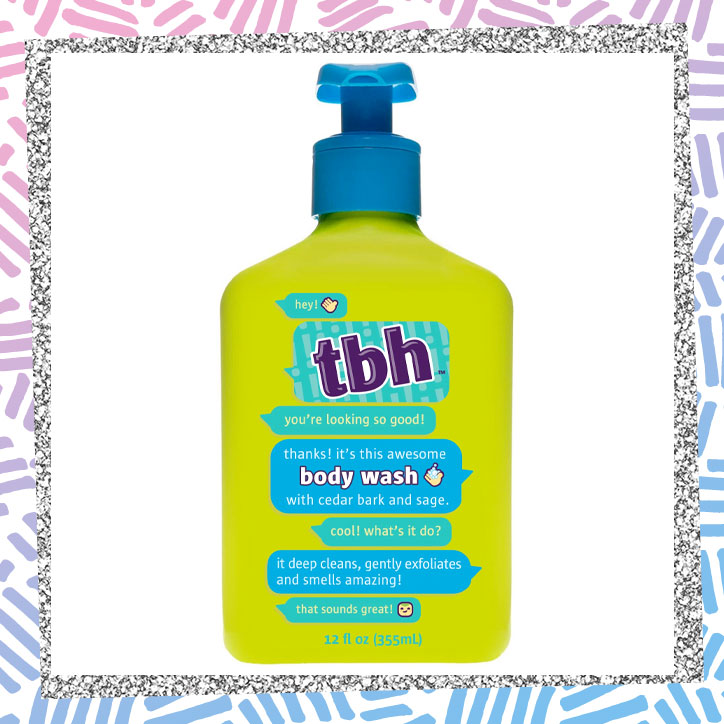 TBH Body Wash from TBH Kids
Keeping your skin hydrated and feeling fresh should be an essential part of your everyday routine – no matter what season it is! This awesome body wash from TBH Kids is made from natural ingredients that will leave your skin invigorated, hydrated, and super clean.
Hot water can be harsh on your skin, which is why you need a body wash that cleanses and hydrates. This invigorating body wash helps fight against breakouts, skin inflammation, and soothes dry patches. Paired with the TBH Kids body lotion, it's a total skincare dream come true!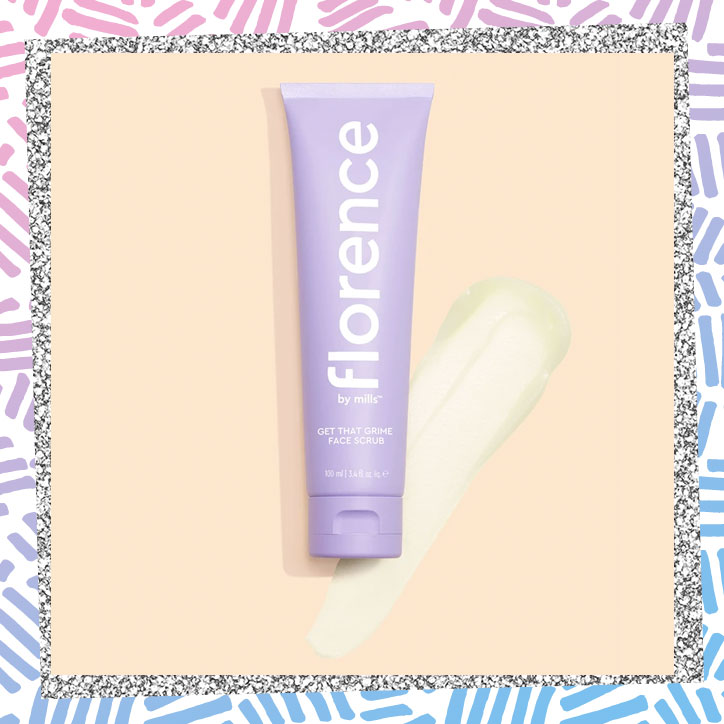 Clogged pores? We don't know her!
You might think that you only need to regularly wash your face if you're someone who wears makeup, but that's not true! Getting into a daily face washing routine is crucial for keeping your skin healthy and your pores clear.
We're loving this all-natural exfoliating scrub from the Florence By Mills line. It's lightweight, smells great, and is a perfect choice for switching up your routine this spring.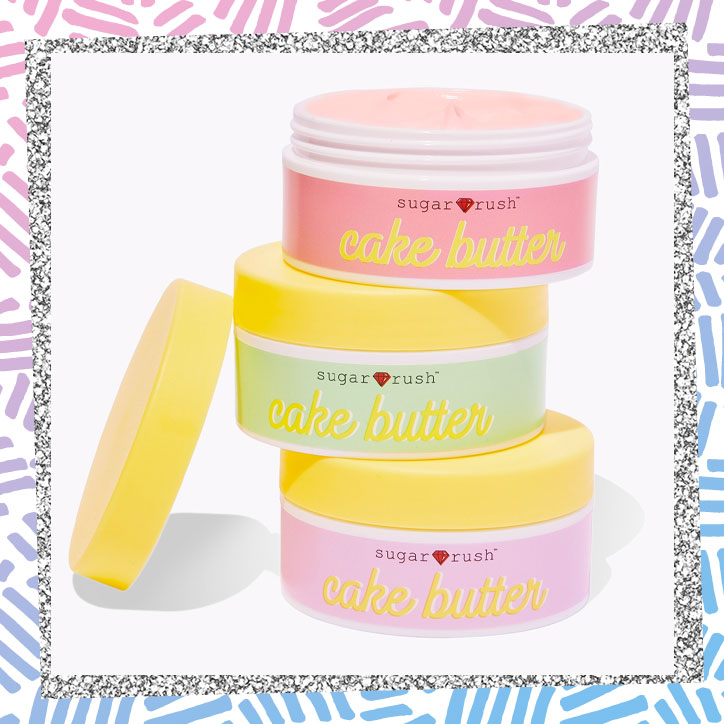 Cake Butter Whipped Body Butter from Sugar Rush
Have you ever wished you could bathe yourself in frosting? That's pretty much what it feels like using Cake Butter Body Butter from Sugar Rush!
Whipped and fluffy, rubbing your body with this amazing body lotion feels like an absolute dream. Cake Butter comes in a few irresistible scents, like cake pops and sugar plum, but we suggest snagging the trio so you can try three limited-edition scents – peppermint, apple pie, and sugar cookies! Rub on after a shower to leave your feeling skin super soft and smelling like a snack!
Lighten Up, Skin! Animated Narwhal Face Mask from The Cremé Shoppe
Few things are more refreshing than kicking back in a soothing face mask. They're an easy way to take care of your skin, and an excellent choice for bonding with your besties from a distance. You can each order a different animal, pop on your masks at the same time, and swap selfies during your at-home spa night.
Rich with vitamin C, this face mask is like the magic of a narwhal horn come to life on your skin! It helps smooth out blemishes and protects your skin from UV damage, leaving your skin looking brighter. The Créme Shoppe is known for their line of super cute face masks, so grab a few to keep your skin as radiant as a spring day!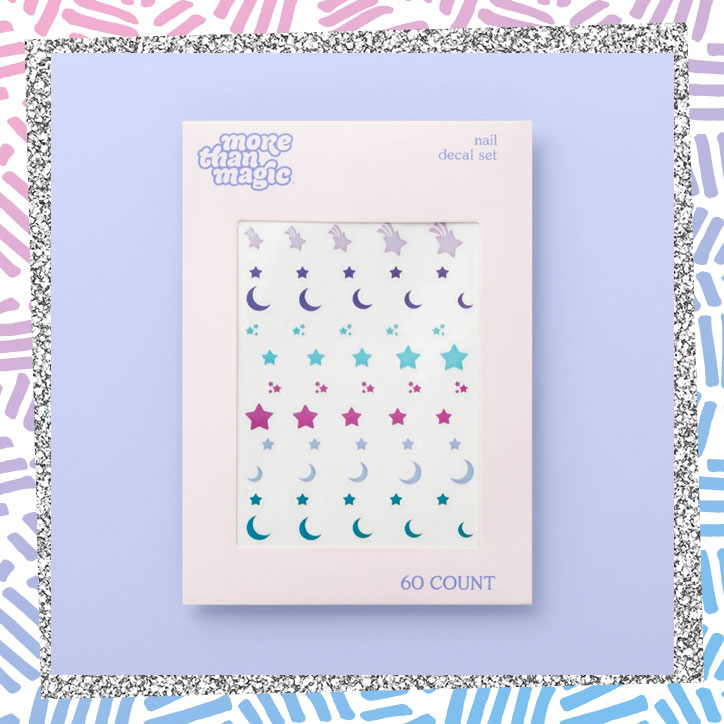 Stars & Moons Nail Decal Set from More Than Magic
As spring fades to summer, few things are better than spending your nights outside looking up at the stars. These adorable nail decals will give you celestial vibes all the time.
You likely haven't had a chance to go get your mani cleaned up IRL, so why not channel those DIY vibes and do your own nails? Decals make it simple to add nail art to otherwise ordinary nails, and will help make you the accessorized queen of your Zoom chats and FaceTimes!
Want to try creating your own face mask from scratch? We've got an amazing DIY recipe you can make with ingredients you already have in your kitchen!