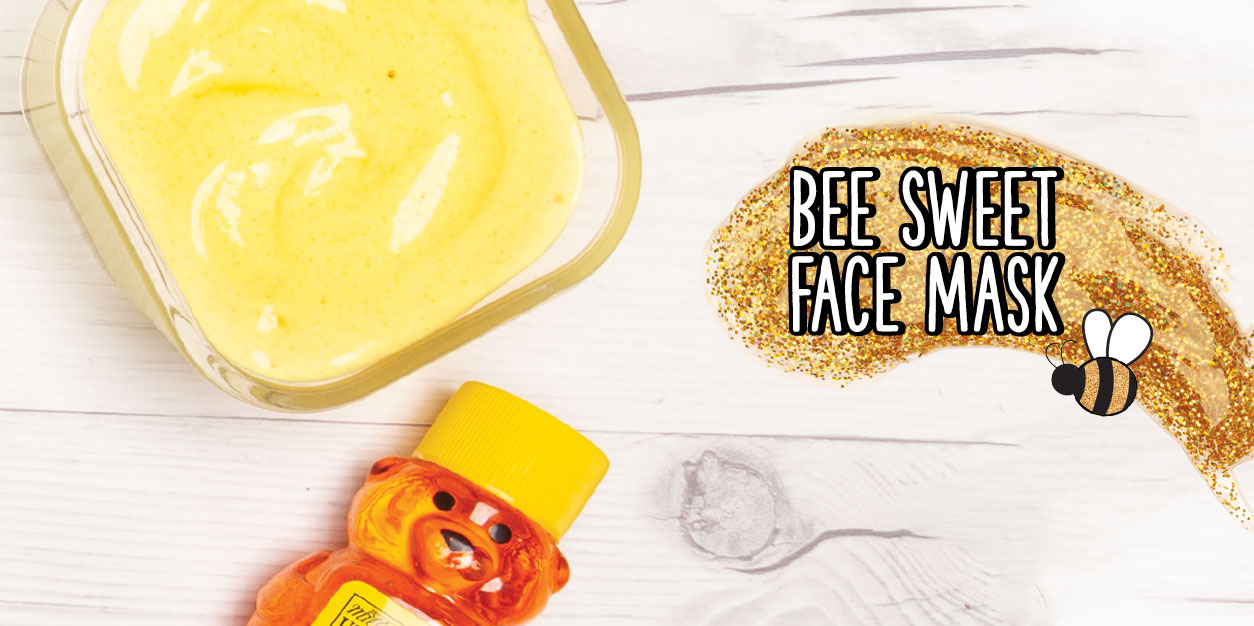 Make Your Skin Happy With this Soothing Bee Sweet Face Mask Recipe
NOTE: This Bee Sweet face mask recipe is featured in the Klutz Make Your Own Glitter Face Masks kit. It has been republished on our website with permission.
Need a dose of springtime self-care? We've got you covered! We teamed up with our friends at Klutz to help you indulge in a DIY spa night from the comfort of your coziest pajamas.
This simple Bee Sweet face mask recipe from their Make Your Own Glitter Face Masks kit uses only three ingredients, all of which you may already have on-hand. If not, they're all easily found at most grocery stores, so your parents can likely find them on their next shopping run.
This cooling mask will help soothe your skin and make you look like an emoji face! Ready to give it a try? Follow the steps below!
Bee Sweet Face Mask Recipe: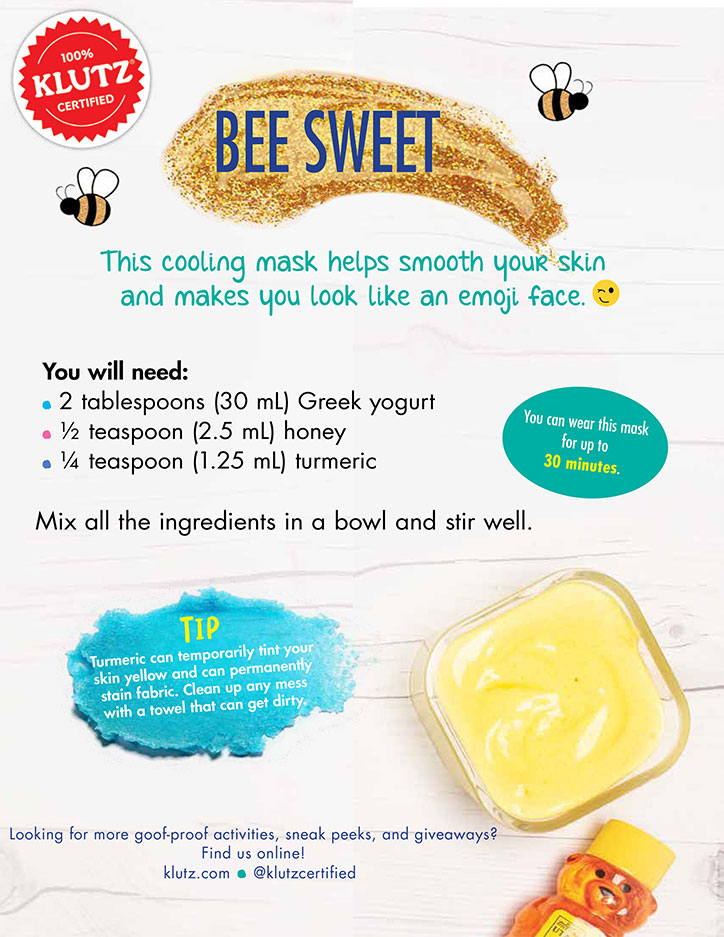 You Will Need:
2 Tablespoons (30mL) Greek Yogurt
1/2 Teaspoon (2.5 mL) Honey
1/4 Teaspoon (1.25mL) Turmeric
How-To:
This one is super easy – just two steps!
STEP 1: Mix everything together in a bowl and stir well.
STEP 2: Try it! Scoop some up with your fingers and rub all over your face, being careful not to get it in your eyes.
You can wear this mask for up to 30 minutes, so kick back and pop on a chill-out playlist or unwind with a good book. You might want to pull your hair back so it doesn't stick to the mask.
Klutz Tip: Turmeric can temporarily tint your skin yellow and can permanently stain fabric. Clean up any mess with a towel that can get dirty.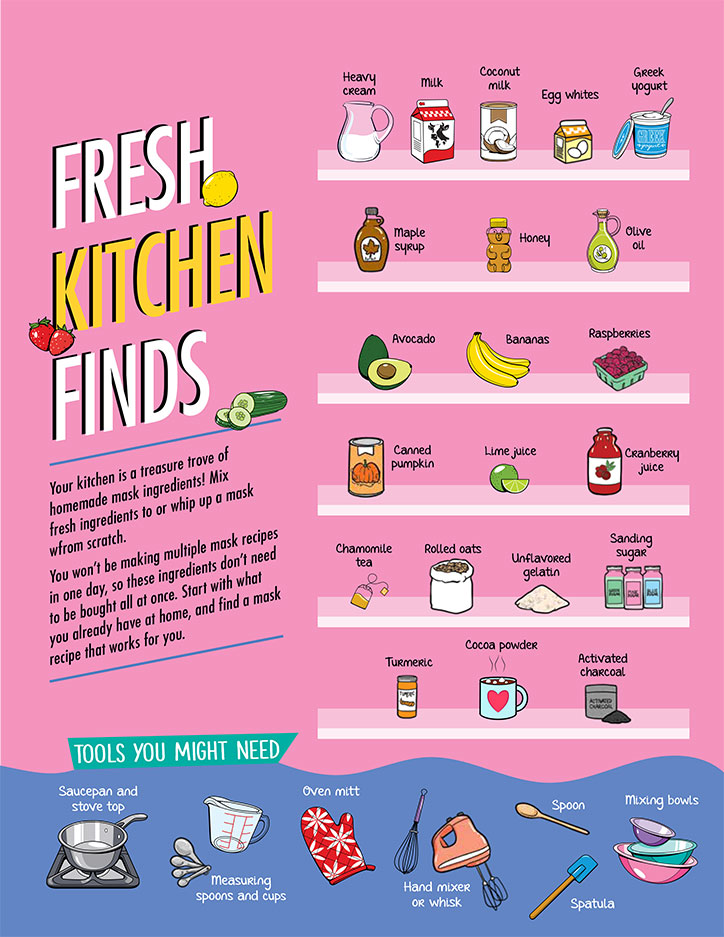 Our friends at Klutz have also shared a list of pantry staples you can use to create tons of other masks, scrubs, and moisturizers on a whim!
In need of more recipes? You can find this Bee Sweet face mask project and more in Klutz's Make Your Own Glitter Face Masks kit! The kit comes with everything you need to create 5 glittery face masks, as well as 12 easy to make at home recipes. You can snag it here!
On the hunt for even more DIYs you can do at home? Craft yourself a Pom-Pom Crown worthy of your next selfie!